Daniel Ricciardo set the pace and topped the lap charts on the opening day of Barcelona testing, while Honda showed a remarkable improvement in reliability to log 93 laps with Toro Rosso.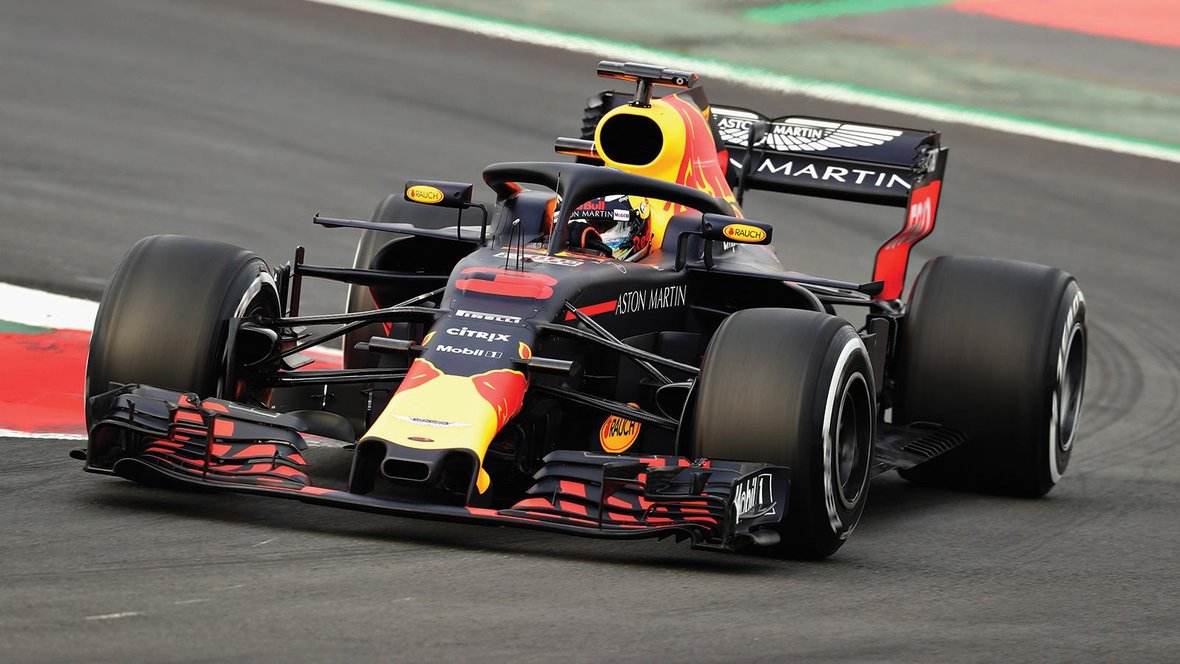 This time last year, Honda ended the first day of testing firmly at the bottom of the lap charts, with then-partners McLaren achieving only 29 amid a spate of engine-related issues.
But after a concentrated effort to improve reliability with its 2018-spec power unit, Honda more than tripled that amount on Monday, with Toro Rosso's Brendon Hartley only missing out on a century of laps when rain interrupted running late in the afternoon.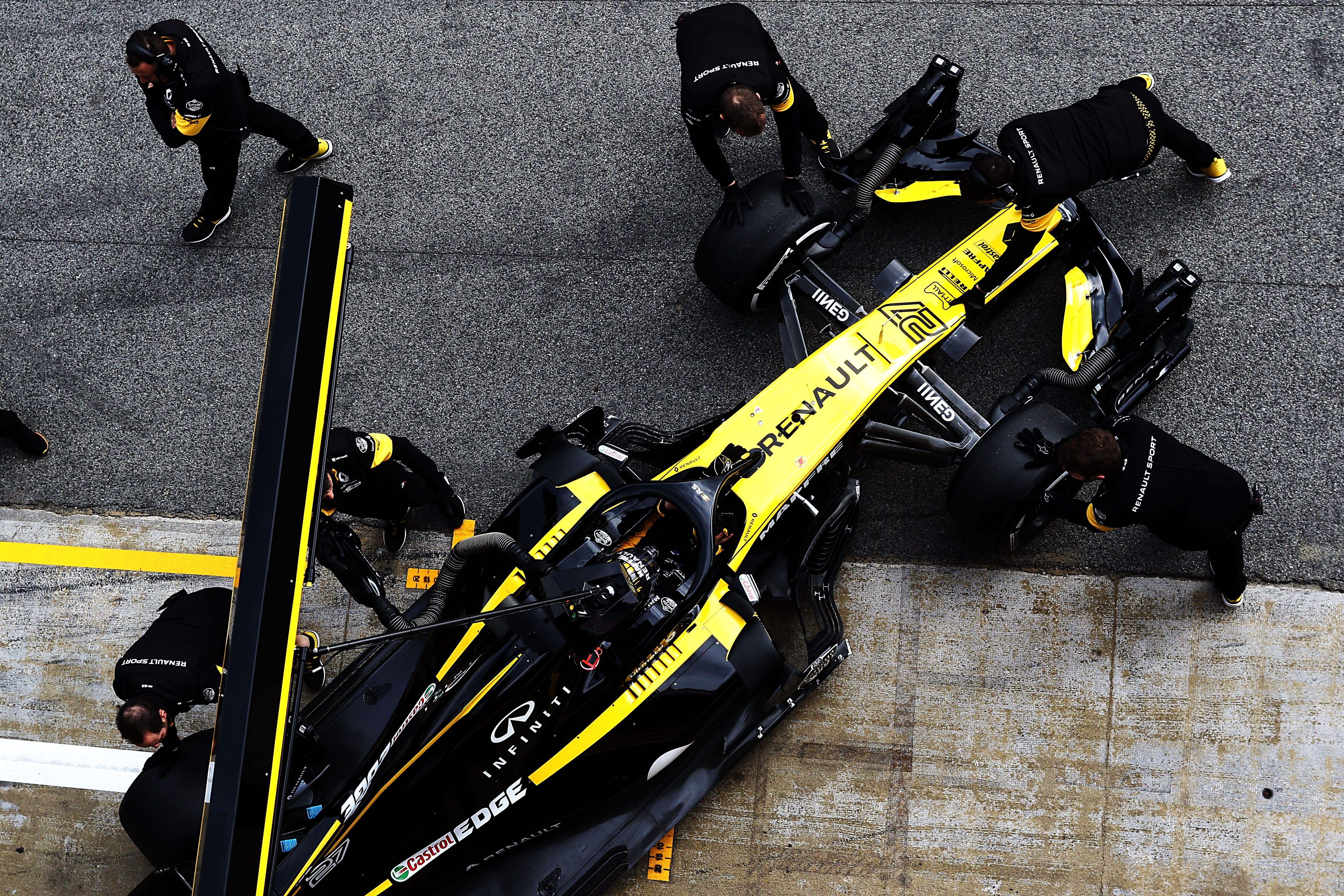 Renault also look to have made strides with their reliability compared with last winter. The factory outfit achieved a total of 99 laps over the day, splitting running between Nico Hülkenberg (73 laps) in the morning and Carlos Sainz (26 laps) in the afternoon.
The French marque's combined total stood for a while as the most of any team, until Ricciardo edged his Renault-powered RB14 into triple figures with a few late runs in the wet before the chequered flag.
McLaren ended the day some way off its fellow Renault customers with only 51 laps recorded, although this was due to a wheel tether issue which kept Fernando Alonso in the garage for much of the morning session.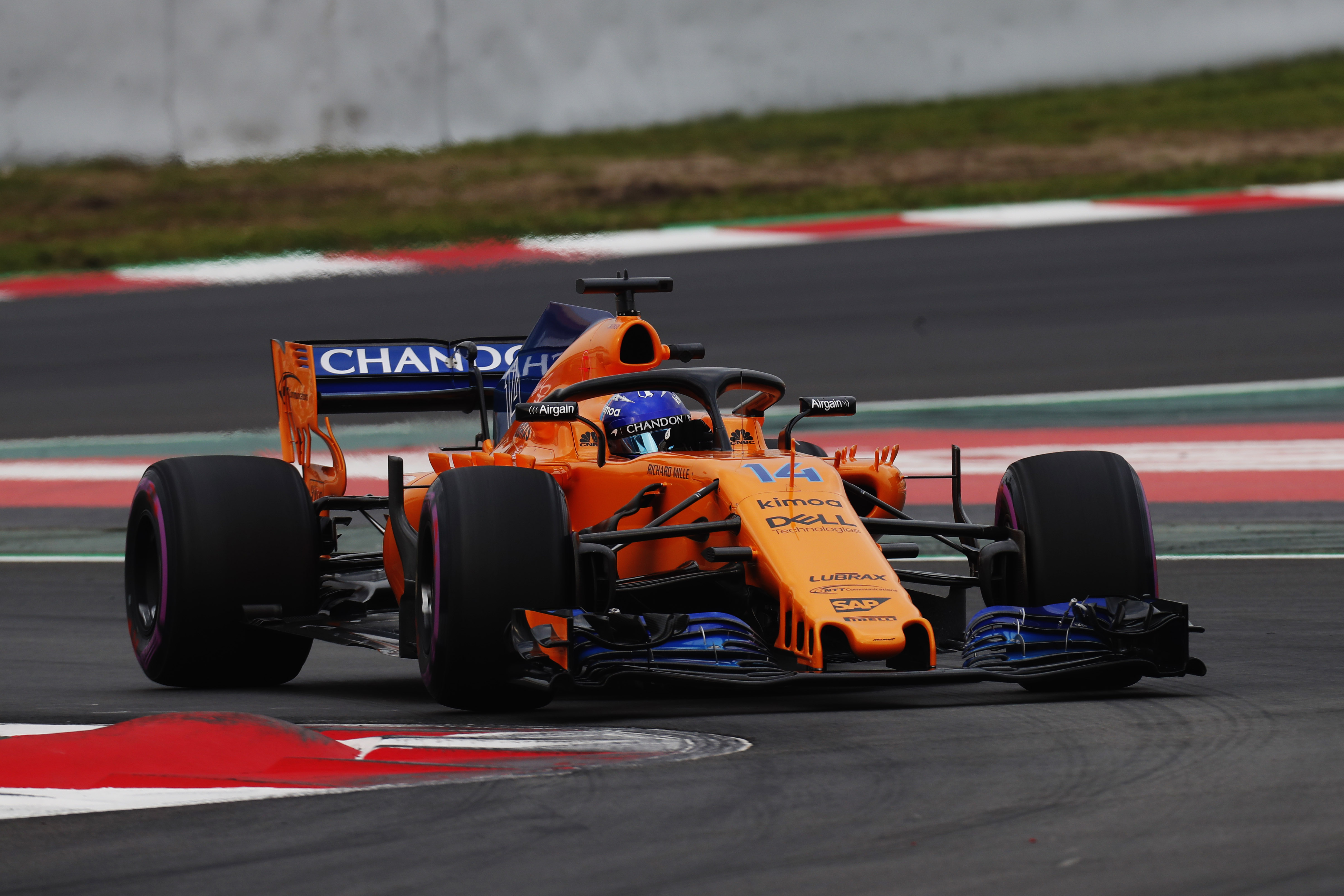 As expected, the lap times from day one gave little away about the pecking order for 2018, as the general consensus among teams was for reliable rather than representative running.
In addition, dropping track temperatures and a rain shower late in the afternoon session meant there were few real improvements in pace after lunch.
Ricciardo's benchmark 1:20.179s—over 1.5s slower than last year's fastest overall testing time—established him as the quickest driver of the morning over Mercedes' Valtteri Bottas by just under two tenths.
The Australian's lap came as part of a last-minute flurry before lunch, in which Ferrari's Kimi Räikkönen went fastest from Hülkenberg, before Bottas and then Ricciardo jumped them both in turn.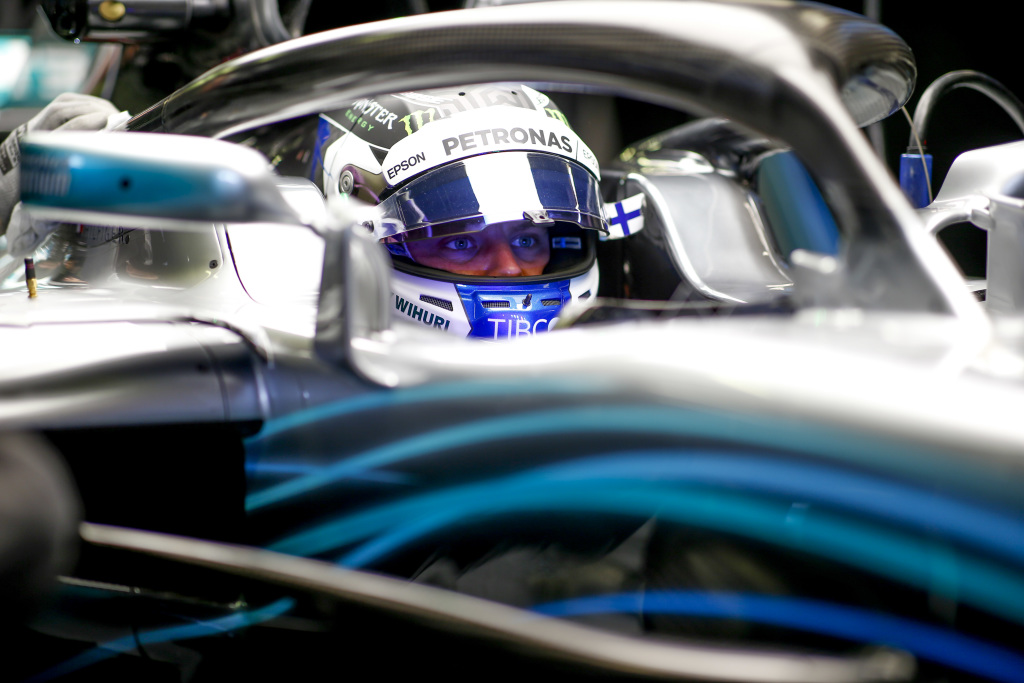 Alonso finished the day fifth-fastest and was the only driver to improve their position in the afternoon, rising from ninth on the timesheets as he made up for his morning delay.
His compatriot Sainz ranked sixth ahead of defending champion Lewis Hamilton, who took over from Mercedes teammate Bottas after lunch. These two also ended Monday at the bottom of the lap count along with Williams' Sergey Sirotkin—who was likewise sharing driver duties—as the worsening conditions prevented any of the afternoon drivers from completing more than 30 laps each.
Hartley and Toro Rosso finished eight-fastest in the end after running as high as fifth before lunch. Behind him came Lance Stroll, Romain Grosjean and Marcus Ericsson.
Force India development driver Nikita Mazepin sat out the whole of the afternoon session and remained twelfth, while Sirotkin's weather-curtailed running meant the Russian rookie did not set a representative time.