Audi confirmed their entry in August 2022 after the announcement of the new power unit rules for 2026. They decided, unlike Ford, to not just make power units but to take control of Sauber, currently known as Alfa Romeo, and are in the first year of that phase as a minority stakeholder of the team. But according to some, all is not well with paddock rumours and media, is it over before a wheel has been turned? Does this mean Peter Sauber is staying or is it just rumours?
F1 have been trying to get the Volkswagen Group back in the sport which Audi are apart of along with Bentley, Porsche and others. Audi itself have had recent changes within its own high organisation levels and supposedly the idea may have come to an end before it has started, which will cost the German manufacturer millions.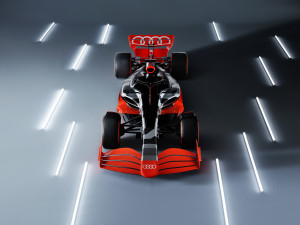 In early 2024, Audi will become 50% joint owners with Sauber and then in early 2025 they become 75% owners of the team. However, the new board at Audi have supposedly concluded the venture may be too expensive.
According to some of the German Media, the rumour is that the VW Group want to keep the programme in house with a potential switch to Porsche. With the venture still in the early stages in F1 terms, this could mean a simple switch of data and staff between the companies.
However, within the paddock, the rumour is that Toyota will try their chances once again, having previous knowledge of the sport. Additionally this could be in collaboration with Mclaren to a certain extent, as the team from Woking don't have power unit supplier for 2026 as of yet. Toyota are looking to become a manufacturer again and also return as power unit supplier for the McLaren for the first time in history.
Despite all of this, Audi are still looking to join F1 in the future as nothing has changed officially or been announced. But murmurings suggest this is something to keep an eye on as we go into the final races of 2023. Will we get a Germany v Mercedes regardless or Toyota v Honda? Time will tell.