Formula 2 returns after a long absence this weekend, for the penultimate round of the 2021 championship at Saudi Arabia's Jeddah Street Circuit.
When the cars take to the track in Jeddah, it will have been nearly 10 weeks since the last race of the championship in Sochi. The previous longest gap this season was eight weeks between Silverstone and Monza, and it was evident in the three races in Italy that several drivers were rusty after such a long time away from the track.
At this late stage in the season, with just two rounds and six races left to run, it's going to be more important than ever for the drivers to renew their focus fast. And that's especially true for the title protagonists Oscar Piastri and Guanyu Zhou, as the championship could mathematically be decided in Saudi Arabia this weekend.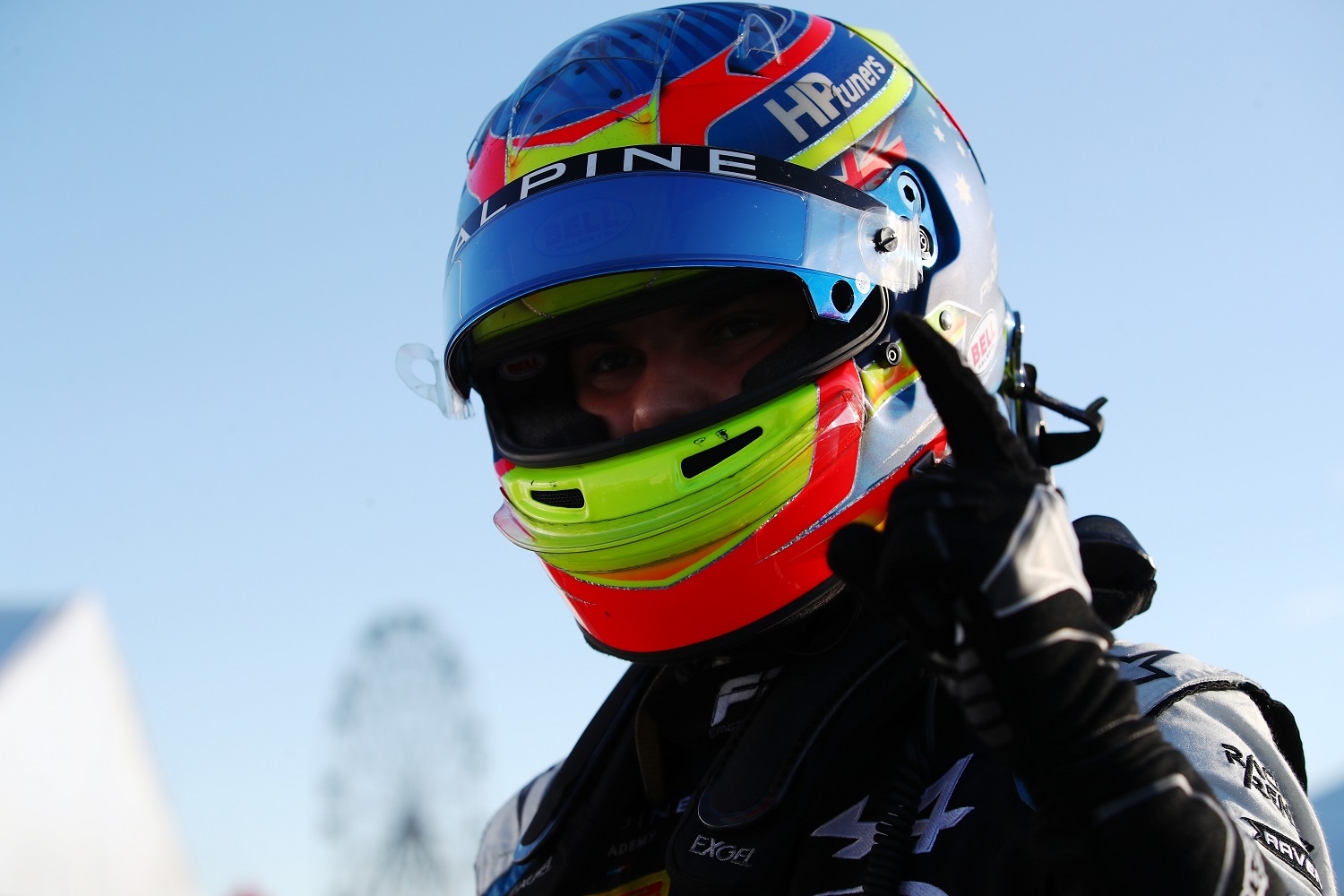 Piastri currently leads Zhou by 36 points with 130 remaining in the final two rounds. That sounds like a slim chance to wrap up the title by this Sunday, but if Piastri outscores Zhou by 29 points across the weekend — the amount for a feature race pole and win — the title will be his.
It will be tough for Piastri to make up that kind of ground this weekend without some major misfortune befalling Zhou. But with such a long time off between races, that's exactly the kind of scenario that could play out if the rust isn't shaken off in practice.
But Piastri will have to watch out, too. With 130 points still to be won, everyone down to Richard Verschoor in tenth is still technically able to take the title. Most of those will likely be eliminated this weekend, but not all of them can be written off completely.
Robert Shwartzman, Dan Ticktum and Theo Pourchaire sit third, fourth and fifth in the standings with multiple wins so far. Any slip-up by Piastri or Zhou will be gratefully received by this trio of drivers, who still have time to launch a late dark-horse bid for the crown.
What to expect from Jeddah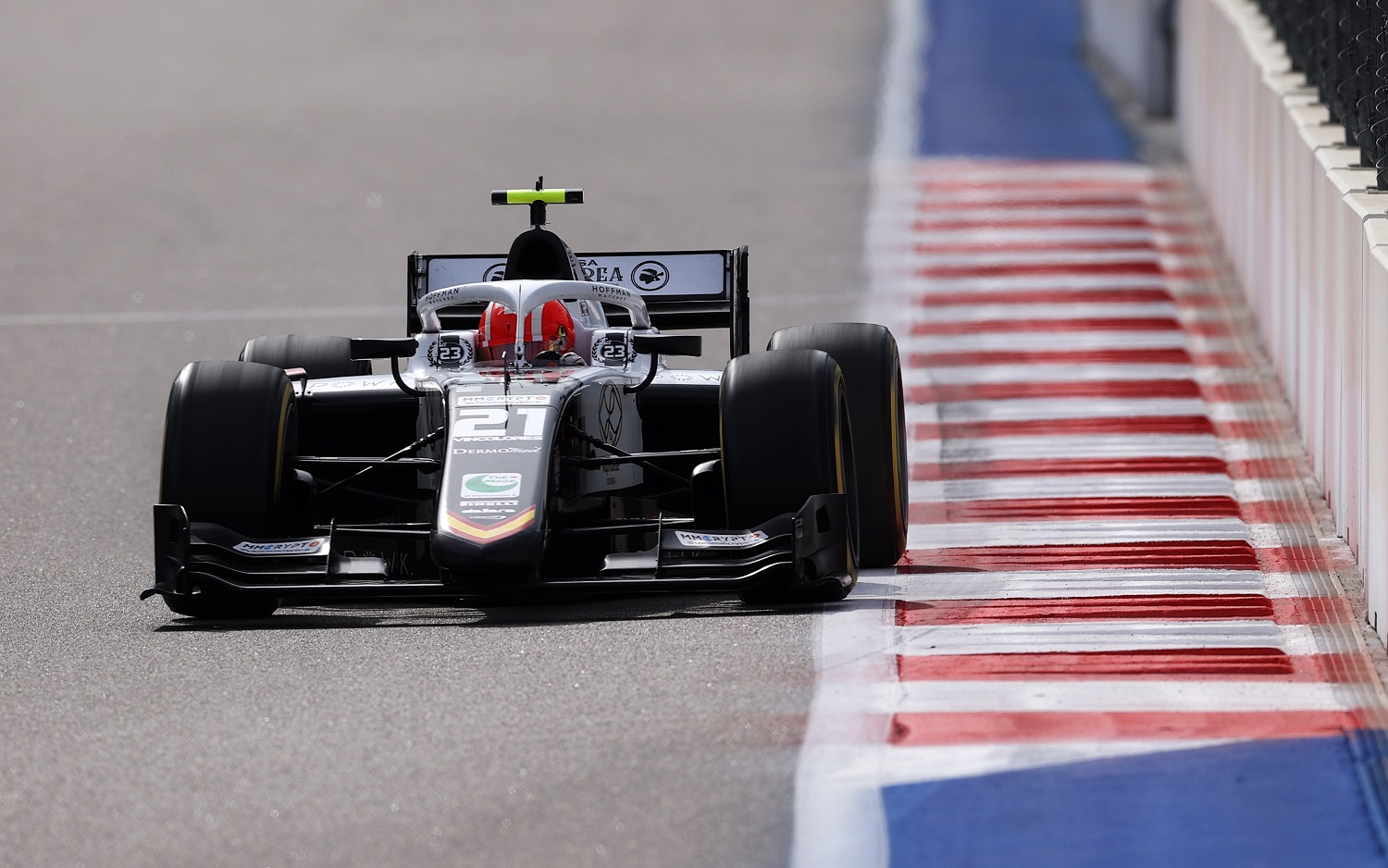 With Jeddah being a brand-new circuit and coming after such a long gap, there's not much to go on when looking ahead to the race.
Piastri would be a good bet for feature race pole this weekend, given that he's taken the last three poles in a row. But another driver who should come to Jeddah with high hopes is Juri Vips.
What we do know about Jeddah is that it's a high-speed street circuit, which immediately brings comparisons to the "Monza with walls" sections of Baku. And during F2's visit to Baku this year, Vips was decisively the driver to beat as he swept up two wins in a row and launched himself up the championship table.
Speaking of street circuit specialists, Ralph Boschung could be one to watch as well. The Swiss driver has scored six points finishes this year and each one has come at previous street tracks — not only that but they've all been top-six results, with the highlight being fourth place at Monaco.
Boschung and Campos are unlikely to be challenging for wins or pole this weekend, but a podium appearance could well be on the cards.
Driver changes
We might be nearing the end of the year but that hasn't stopped the F2 grid changing up once again before Jeddah, as four drivers from the 2021 Formula 3 season are stepping up this weekend.
F3 vice-champion Jack Doohan will be making his F2 debut at MP Motorsport, taking the #11 car driven by Verschoor all season. He'll be joined by Clement Novalak, who replaces Lirim Zendelli in the #12 and will be preparing himself for next year when he joins MP Motorsport full-time.
Olli Caldwell, who raced for Prema in F3 this year, will become the latest driver in the #20 Campos, which has been piloted by Gianluca Petecof, Matteo Nannini and David Beckmann throughout the year so far. Lastly, recent Williams F1 academy signing Logan Sargeant will replace Jake Hughes in the #22 HWA.
Jack Doohan will replace Richard Verschoor for the final two rounds. At Jeddah and Yas Marina, Doohan will team up with fellow F3 graduate Clément Novalak.

Richard steps aside due to funding issues. We've had a great season together where he won his first F2 race at Silverstone pic.twitter.com/46wX55YhZO

— MP Motorsport (@OfficialMPteam) November 29, 2021