With just two rounds left of the 2021 Formula One season, Max Verstappen is presented with his first potential opportunity to claim the championship. Can he do so, or will Sir Lewis Hamilton take the title to the last race in Abu Dhabi?
Verstappen leads the current and seven-time champion by eight points following Hamilton's stunningly dominant display in Qatar two weeks ago, giving him crucial momentum heading into the penultimate race of the season. In a year that has seen so many exhilarating and tense moments, there really is no telling who will be able to take the edge this weekend.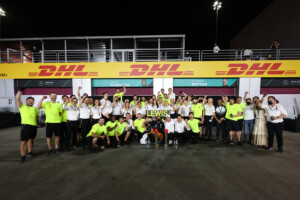 What they could of course both do without is further grid penalties, which have had their respective effects on both of our title protagonists. Barring any incidents or indeed regulatory controversy this weekend, this will be purely about pace and who can get the most out of their machines. The pressure will be on.
So too is there pressure in the Constructors' battle; Mercedes lead Red Bull by 15 points in spite of having won two races less than their counterparts, meaning that they must top the Austrian team by 30 points in order to take the teams' title. As a result, it looks very much as though Toto Wolff and Christian Horner's incrementally grudgeful battle will be decided in Abu Dhabi as well.
The Ferrari pair of Charles Leclerc and Carlos Sainz continue to streak away from McLaren, who only managed four points from the recent triple-header, and their push for third in the Constructors' standings has thus begun to fade away. They trail the Scuderia by 39.5 points, meaning they must avoid being beaten this weekend by five points in order to remain in the fight. Lando Norris and Daniel Ricciardo will be very aware that they need a result and a strong performance.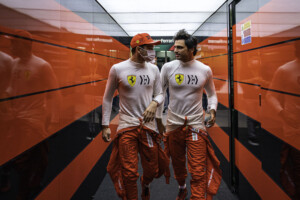 So where will battle take place this week? For the first time ever, Formula One will visit the City of Jeddah for the inaugural Saudi Arabian Grand Prix, around the 6.1 kilometre Jeddah Corniche Circuit.
Complete with 27 corners, it makes up one of the longer tracks F1 will visit this season, but the length is compromised by the sheer speed of the corners, with few heavy braking zones and plenty of concentration required from the drivers. Furthermore, with the close proximity of the barriers, crashes will be dangerous and potentially perennial throughout the weekend. We do hope, of course, that everyone is able to keep it clean.
With construction beginning just last year, fears quickly mounted as to whether it would be ready in time to host the race this year, but in a 12-month turnaround, the track has been completed and Jeddah is just about ready to welcome Formula One for the first time. In terms of the weather, temperatures are expected to be at around 30 degrees Celsius throughout the three days, and with the circuit overlooking the Red Sea, this will be a beautiful but savagely challenging setting for the drivers and cars.
If Verstappen is to claim the championship this weekend, he needs to outscore Hamilton by 18 points. This means the Dutchman either has to win with Hamilton finishing seventh – or sixth if Verstappen obtains the fastest lap – while a P2 for Verstappen will necessitate a complete failure to score points from Hamilton.
It looks very much, then, as though this title race is going to the final round in Abu Dhabi, but who will have the edge this weekend? Let's find out during the first ever Saudi Arabian Grand Prix.