2023 has officially begun with RedBull dominance in the desert. We move to the updated streets of Jeddah for race two. Most F1 fans will be hoping that this isn't a continuing trend throughout the season, especially Ferrari and McLaren fans. However, Leclerc already has reason to potentially write off 2023 as a championship year. Aston Martin could be the surprise challenger for the season. 
Ferrari are on the back foot… already.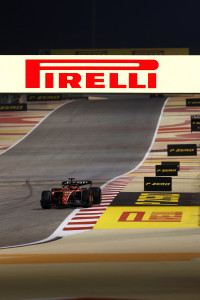 If you haven't heard by now, Charles Leclerc heads into the weekend with a 10-place grid penalty for taking a third Control Electronics power unit, taking him over the allocation for the season. The collective pain of the long-suffering Ferrari fans could be heard across the globe as the penalty was announced.
This comes after he was running in P3 before retiring at the side of the track in Bahrain having replaced his Energy Store and Control Electronics on his engine before the race began. 
While we will be hoping that Ferrari's can sort out their reliability issues quickly this season, fans can take some solace from the curse of the first race winner. Since 2017, the driver who won the opening round has not gone on to win the championship, and last season Verstappen retired from the race before becoming a double world champion. So maybe Ferrari's fortune will change?
Can Aston Martin be the 2023 underdogs?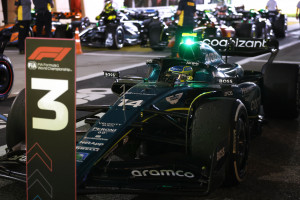 In a surprise to everyone who watched last season, Aston Martin have stepped up their game and look like real challengers for the 2022 top three. Alonso finished on the podium and pulled off some great moves, while a recovering Stroll managed to get P6, just behind Lewis Hamilton.
Mercedes had originally thought they would be fighting for wins or at least challenging for more podiums against Ferrari and RedBull, but now they are looking at a battle for third in the constructor's championship with Aston Martin. 
As we visit different circuits throughout the year this will show off the different strengths of the teams so it will be interesting to see how the Mercedes factory team measures up to a Mercedes engine customer team during the season. 
Track changes. 
Saudi Arabia has provided us with an extremely fast circuit since 2021 and that is not about to change. They have, however, taken on some feedback from the drivers and adapted some of the corners to help with the visibility of the racing line. 
They have moved the walls at turns 8, 10, 14 and 20, with rumble strips added to the latter two to help the drivers know when they are outside track limits. 
They have also tweaked a few of the kerbs to deal with the newer cars while the chicane at turns 22 and 23 has been tightened to reduce speeds.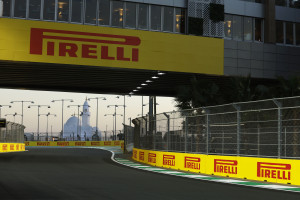 Qualifying on Saturday starts at 5pm GMT and the Race is at 5pm GMT on Sunday.