We head back to Mexico three years after the pandemic cut the 2020 edition short at the end of that events Saturday's stages.
With 315km's over twenty-three stages this season, there has been some talk about the number of short stages in this year's event, with eight stages of less than 5km in length and five of them being the exactly the same stage. Not really rallying in my book, but the organisers say it is the way to bring the sport close to the fans.
We do see some true classic stages as well, with El Chocolate being run on Friday and the longest stage of the whole rally, Otates being run on Sunday. This a big one at over 35kms and a big challenge on the final day.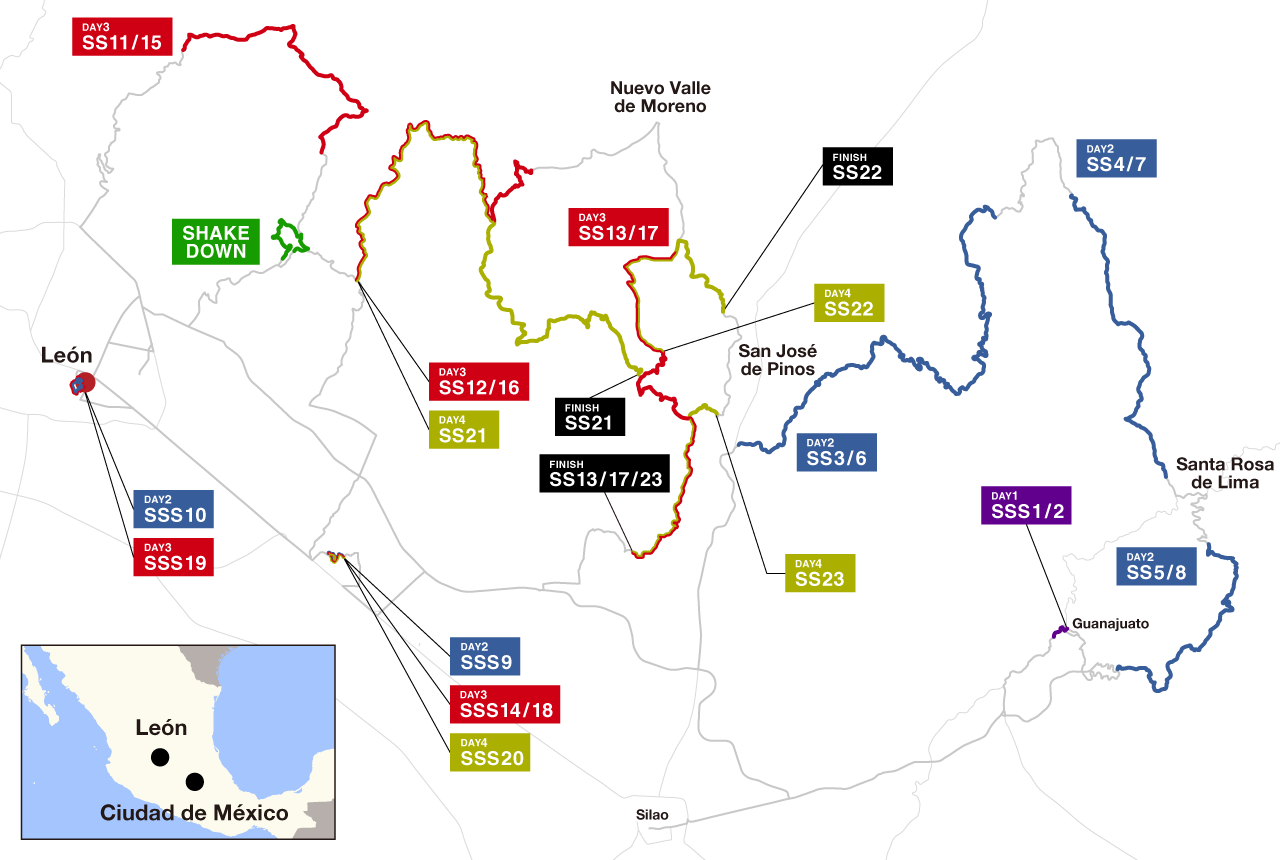 Let's hear from the drivers.
M-Sport Ford WRT
Ott Tänak
"During testing it was my very first time on gravel in the Puma Rally1 and it was very important to discover as much as possible. As most of the rallies are on gravel, we decided to do two test days in Spain. The team is working hard to keep improving, but to really understand where we are now, we need to do a gravel rally first.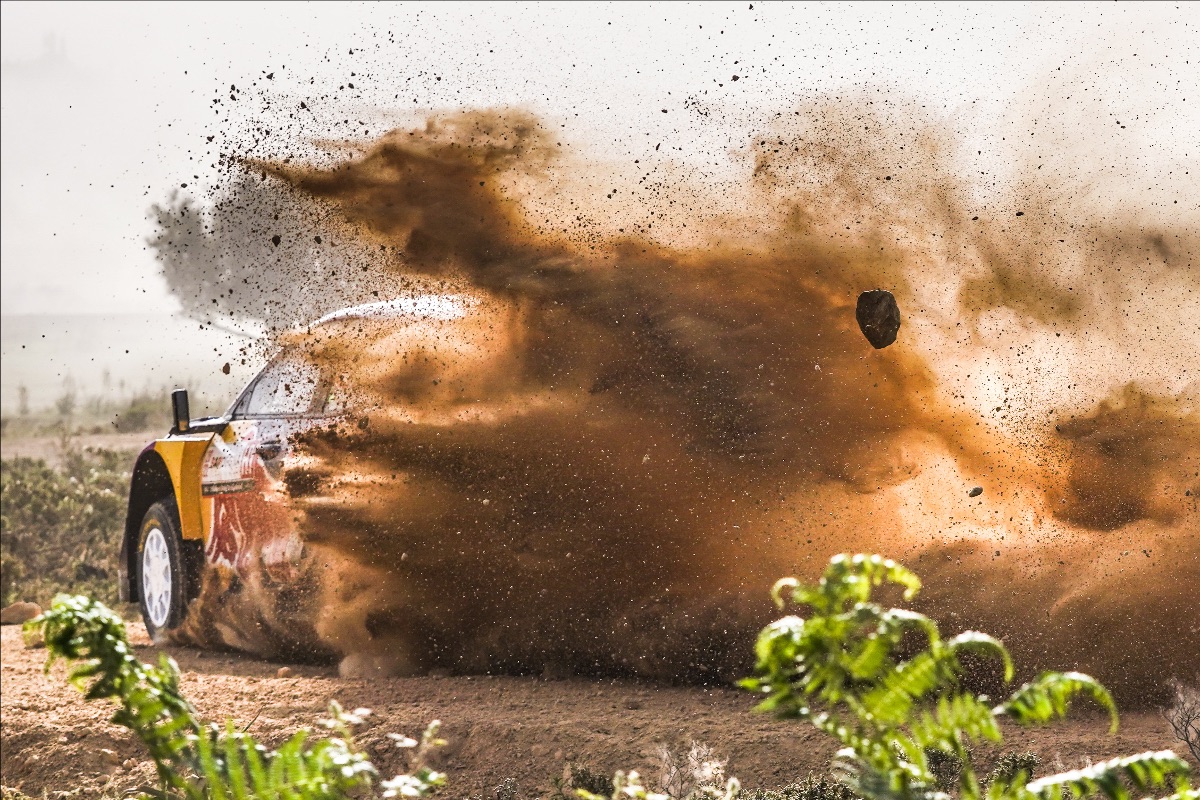 "The key challenge for Mexico is the altitude and temperature together. Because of high altitude, the power is reduced which makes the behaviour of the car quite different. The roads in Mexico are actually fun, there are stages which are very technical, and it feels like we are driving them forever in the high temperatures, but there are also faster sections with big compressions and jumps. As we are leading the championship, we need to start first on the road on Rally México, it could be a good place to start if it rains, but not sure I'm that good a (rain) dancer to get the rain in a place where it almost never rains!"
Pierre-Louis Loubet
"It will be the first time I am competing on a rally outside of Europe, that will be a new experience again for me. It's exciting to be going back on gravel as my pace on gravel is good so my aim is for a strong result in Mexico.
"I think my experience of Greece and Sardinia last year will help me; things change rally to rally but experience always helps massively. The preparation for this rally has been good as it has been running for such a long time and there is a lot of material out there to help me study the roads. The test was fine, I am really happy about it because I re-found the feeling that I had in Greece last year and the car felt really strong. I think we have everything we need to do some good things and have the pace so let's see."
Toyota Gazoo Racing WRT
Kalle Rovanperä
"It's nice to be going back onto gravel after quite a long time, and it's been especially long since we were last in Mexico. I'm sure it's going to be a tricky event like always; with the high altitude it's one of the most specialised gravel rallies on the calendar. But it's really exciting to go back there. As a team we have been doing a lot of work to improve the car and the pace for rough gravel conditions, and it was nice to see already in our recent test in Spain that we're definitely moving in the right direction. I'm quite happy not to be starting first on the road in Mexico – just one position can make a big difference. It might still be tough compared to those starting behind us, but we will of course do our best."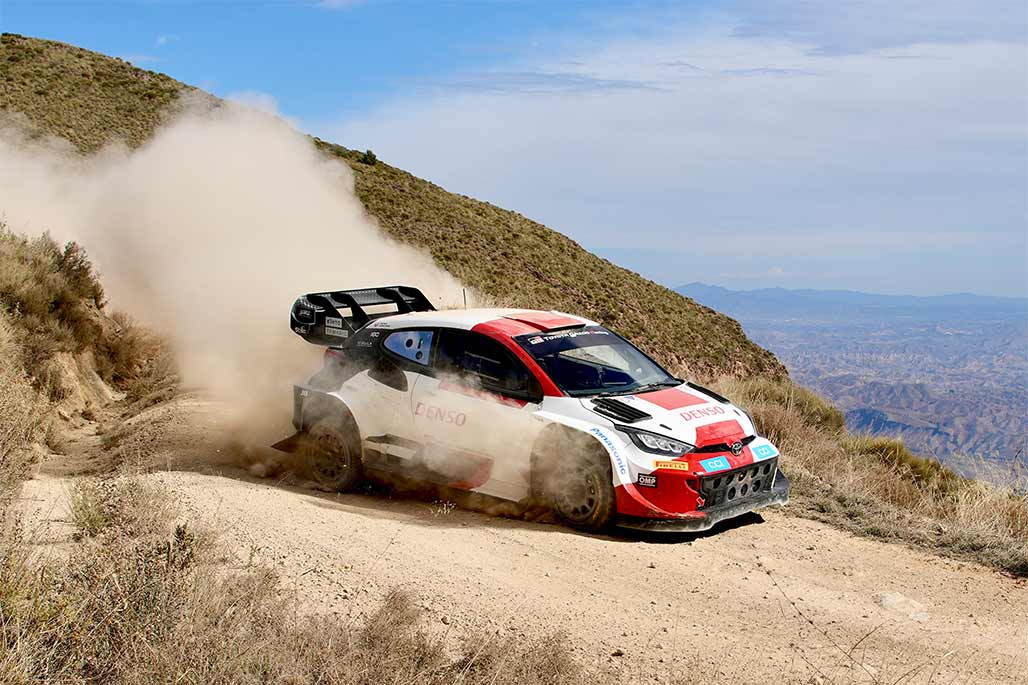 Elfyn Evans
"It is good to have Mexico back on the calendar this year. It's an event that always provides a bit of a culture shock in terms of the climate compared to the first two rounds, and it's always a big challenge. This will be our first time back at that really high altitude for a few years, and we can always expect a lot of heat and dry gravel. It's very difficult to replicate those conditions when testing in Europe at this time of year, but we tried to simulate it as much as possible. When the roads are dry and loose then traction is key, and we've worked on all areas of the car to try and optimise every aspect and be as ready as we can be."
Sébastien Ogier
"When I knew that Rally México was coming back, I straightaway had to mark it in my calendar as an event that would be nice to do again. It's where everything started for me in the WRC, as it's actually where I made my debut in 2008, and since then there have been many good memories and a lot of success there. The atmosphere is always nice, with beautiful stages too. I hadn't really driven on this type of gravel since Portugal last year, so the recent test in Spain was important for me to find the best possible feeling. It will be interesting to see how the hybrid can help against the usual loss of power we feel at high altitude. More than ever it could be important to use it as efficiently as possible because it could make a big difference to the performance."
Hyundai Motorsport 
Thierry Neuville
"Rally México is a lovely event and is always one of my highlights of the season. It is a beautiful country with fantastic roads, and there is always a lot of support there. However, it will be challenging for a number of reasons: it is the first gravel rally of the season, it will be hot, and the high altitude is tough on the cars. This year it will be important to get the hybrid mapping correct and take advantage of that extra power. Setting up the car to have good traction and then driving precisely will be also very important to us performing well. Our target for the weekend is to be amongst the fastest crews and fight for another podium."
Esapekka Lappi
"Mexico is always a special rally. Engine performance usually drops due to the high altitude and hot temperatures, so it will be interesting to see how that will feel with the new hybrid systems. The stages are almost the opposite to Sweden; they are a lot slower and very technical. It can also be quite slippery because of the small layer of loose gravel, meaning rear grip is particularly important. Our road position of sixth should be an advantage, as there should be some cleaner lines after the first cars have cleared the way. We want to have a consistent and strong weekend, as I feel we deserve it after the first two events. With that in mind, we should be firmly in the fight for the podium."
Dani Sordo
"Rally México is an amazing event with really nice roads. The fans and spectators there have a lot of energy and passion which creates a great atmosphere for rallying. It is also unique as the high altitude causes the cars to have less power, making them feel a little bit different. Physically you have to be ready as the lack of oxygen and heat makes it very demanding on the body; it definitely makes you more tired. Our target for the rally is to finish as high as possible and we hope that is near the top. If we get it right, we believe we can be in the battle for victory, but we want to be on the podium as a minimum."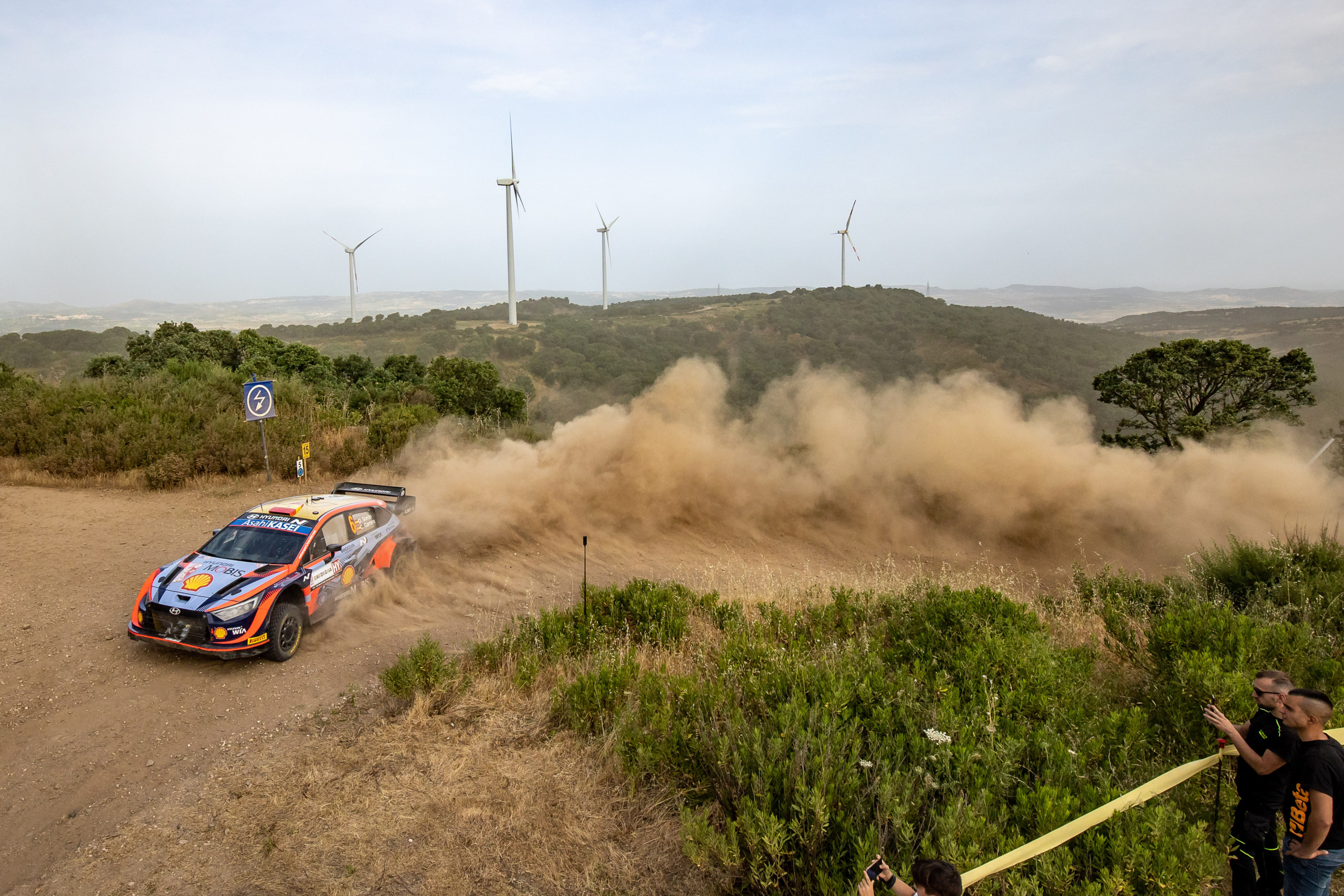 In the WRC2 category there are a lot of cars running once again! Two of the main protagonists are running in a Ford Fiesta Rally2 and Skoda Fabia Evo.
M-Sport Ford WRC2
Adrien Fourmaux
"It will be my second time in Mexico, last year I competed there in the Rally of Nations and finished second, so I am happy to be back there in a rally car. After our Monte-Carlo result our expectation is to fight for the best result as possible as we need the points for the championship. We know it's always a tough rally in Mexico because it is really rough for the cars so it will be a big challenge for everybody. I am really pleased to be driving the Fiesta Rally2 again and can't wait to get back on gravel stages!"
Toksport Škoda
Oliver Solberg
"After Monte and Sweden, you really have the feeling of coming a little bit to the summer." "The temperatures are quite high, and the place is just fantastic. The atmosphere around this rally is always one of the best of the season. And the ceremonial start on Thursday night is totally amazing."
"The altitude is a challenge we are competing as high as 2700 metres and that has an impact on the performance of the car. The air is thinner up there and that means less oxygen going into the engine. It also means less oxygen going into Elliott and I – it's definitely a little bit more physical competing in México.
"I did this event for the first time in 2020, just before the world started to shut down with the global pandemic. I'm excited to be back there again, like I said the fans are some of the best in the world and I want to build on the great start to the year that we've had."
Summary
Well, time then for round three of this season's championship, and road position will be hugely important! It's fair to say that the top three will find things very tricky with the amount of road cleaning that will be needed.
Best position should be fourth on the road onwards which puts Elfyn and Seb in a good position to benefit. Of course, the former champion has won this rally the last three years for his current team and also M-Sport Ford and Citroen Racing in 2018 and 2019. Elfyn has taken a podium in 2019 as well and has shown good pace throughout his career on gravel.
The question that may arise is how big will the super special stages affect the overall standings? Time will tell for sure, but my hope is the big stages will have the biggest impact on the standings and the ultimate result.
Enjoy!