Formula 2 returns this weekend for Round 6 of the championship at Russia's Sochi Autodrom.
The Sochi circuit is one that's well known to the F2 championship and plenty of this year's drivers. In fact, of the 24 drivers taking to the grid this weekend, 18 of them have raced around Sochi in the last three years, and six — Guanyu Zhou, Juri Vips, Richard Verschoor, Christian Lundgaard, David Beckmann and Marcus Armstrong — have won before in their various feeder series outings.
Only Oscar Piastri, Theo Pourchaire, Lirim Zendelli and Enzo Fittipaldi have yet to turn a racing lap around Sochi in their careers. And given that Piastri, and to an extent Pourchaire, are in the title fight this year, that difference in experience could prove crucial this weekend.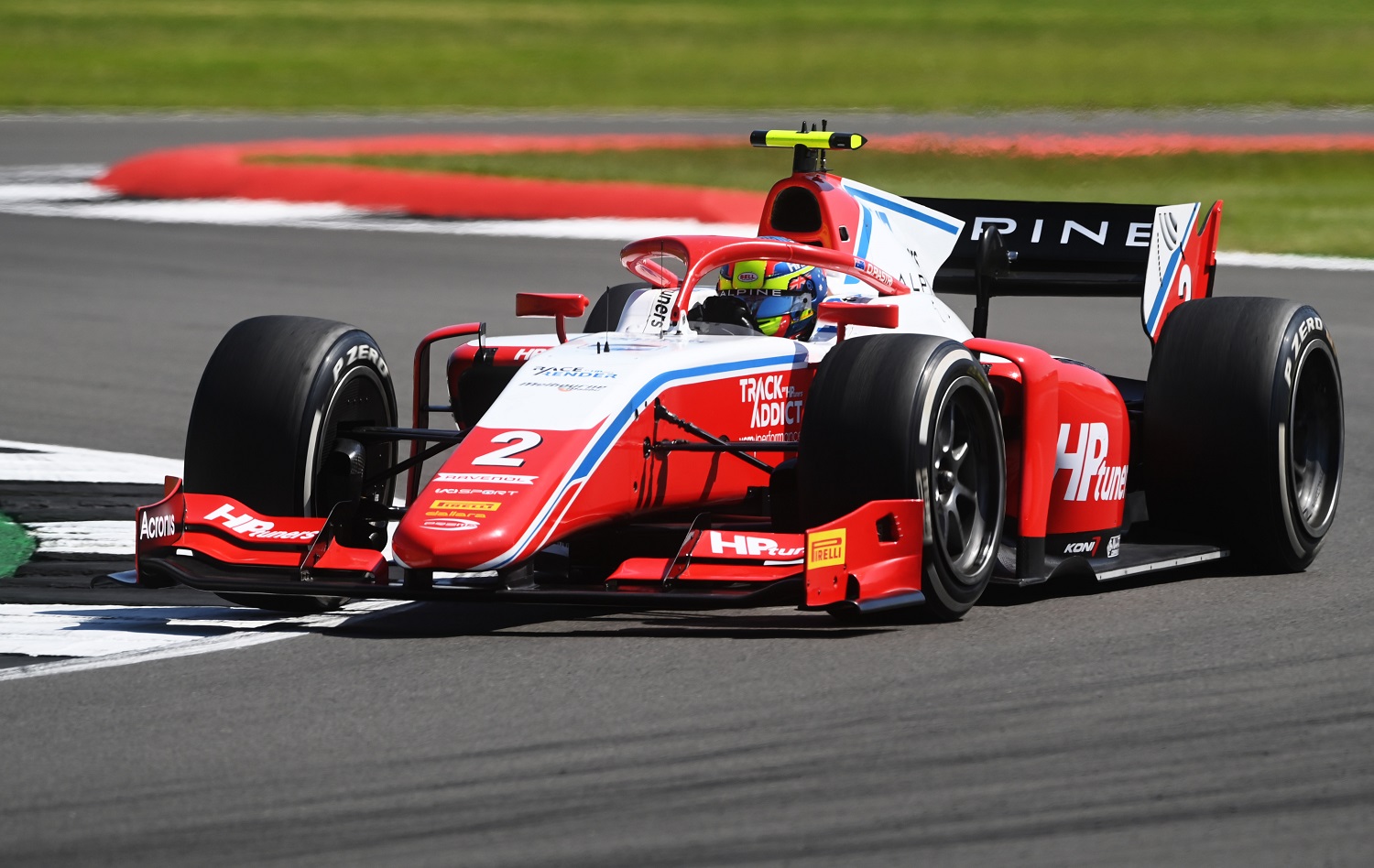 Zhou, who currently sits second in the standings and 15 points behind Piastri after Monza, will certainly be hoping his experience plays its part. Along with Marino Sato, Zhou has the most knowledge of Sochi in an F2 car, having raced there in the last two seasons of F2 — but as well as that, Sochi was also the site of Zhou's first F2 win in last year's sprint race.
After Piastri dominated last time out in the Monza feature race, Zhou will be looking to repeat his 2020 win at Sochi and return to the top of the standings. But on the other hand a lack of experience hasn't hampered Piastri so far this year, as he won at Bahrain and found the podium at Baku despite having never raced at either circuit before this year.
Shwartzman looking for big points on home soil
It's not just Guanyu Zhou who will come to Sochi motivated by memories of past results. Robert Shwartzman will take to the track this weekend not only buoyed by his home support, but also by the fact that it was at Sochi that he clinched the 2019 Formula 3 title.
If that brings Shwartzman any extra confidence in 2021, then it will be gratefully received. Shwartzman was keen to point out in Monza that despite the title focus being firmly on Piastri and Zhou, he was far from out of the equation himself.
After all, Shwartzman is still third in the championship with two wins to his name. And although he had a rocky start in the first two rounds, since his breakthrough win in the first Baku sprint race he has actually outscored Zhou by 75 points to 66.
Shwartzman doesn't need a perfect weekend in Sochi, he just needs a solid one. That starts with qualifying well, which has largely been his Achilles heel this year compared to Piastri and Zhou. But Shwartzman knows how to get one lap pace at this track, as he showed when he took pole for the 2019 F3 feature race.
If Shwartzman can start high up the grid and close the gap to Piastri and Zhou, then he'll be in a great position to really challenge for the title on the home stretch in Jeddah and Abu Dhabi.