Oscar Piastri won the Sochi Formula 2 feature race with a dominant performance over Theo Pourchaire who finished second. Jehan Daruvala rounded out the podium with the rest of the top four in the championship standings finishing one behind the other in fourth, fifth and sixth, setting up a tight fight in the final leg of the championship.
The feature race was only the second of this unusual weekend. After a huge crash in the sprint race yesterday Felipe Drugovich was declared unfit for this race. He is OK but the chief medical officer was not happy for him to compete in the race today.
Piastri had the best start of anyone, pulling out a gap immediately on Daruvala who bogged down off the line and lost two places down into fourth. The virtual safety car came out before the end of lap 1 with contact between Bent Viscaal and Roy Nissany in Turn 3 leaving Viscaal's car stranded. Nissany was given a 5 second time penalty for his part which he served during his pitstop.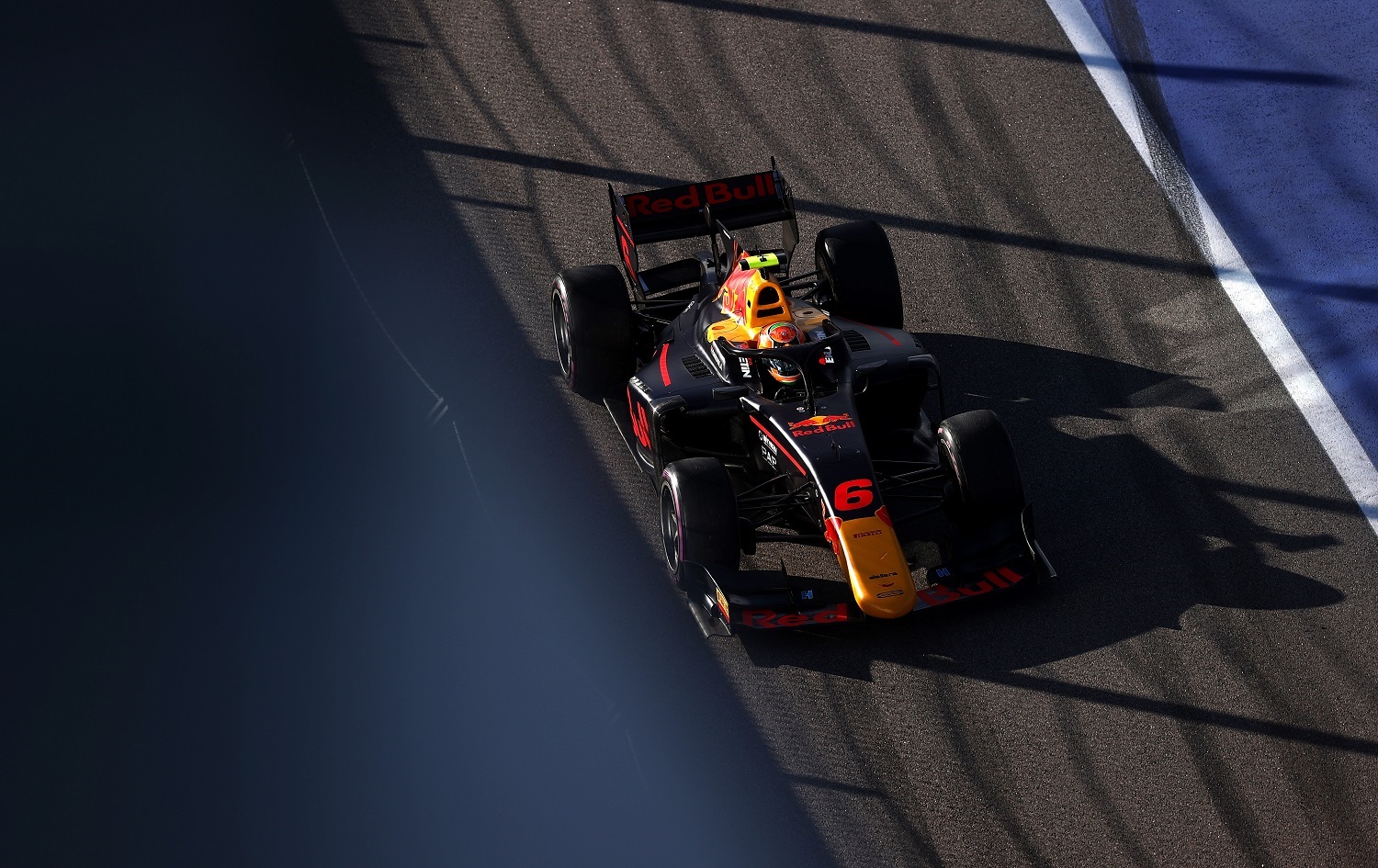 As Juri Vips came into the pits he suffered a problem and on the way out couldn't get it resolved. This meant he had to stop on track but managed to park in a good place and no flags were needed. This brought in the first of the mandatory pitstops early on lap 8 for Daruvala and Robert Shwartzman. Both had quick stops but with a lot of traffic in the pit lane they struggled to get out of the box.
Piastri pitted just one lap later leaving Pourchaire, Guanyu Zhou and Dan Ticktum at the front of the pack. A radio message from Ticktum to say 'let me chase him' as he was only a couple of tenths off Zhou. Importantly, he made a great move on track around Turn 6 and then came out in front once they went in for tyres.
With warmer tyres, Piastri manage to get past Pourchaire who had come out from the pitstops in front. However, once Pourchaire's tyres were warmed up he was on a charge, consistently getting fastest laps in an attempt to get back to the top. On lap 15 both drivers were behind Nissany on the alternative strategy. Piastri got past quickly, but Pourchaire took an extra lap, which meant that Piastri open up a gap on Pourchaire.
With work to do, Daruvala was closing the gap on Ralph Boschung in the last 8 laps. By lap 23 Boschung was feeling the pressure and had a huge left front lock up down the back straight, sending him wide and allowing Daruvala to make an easy move back into third.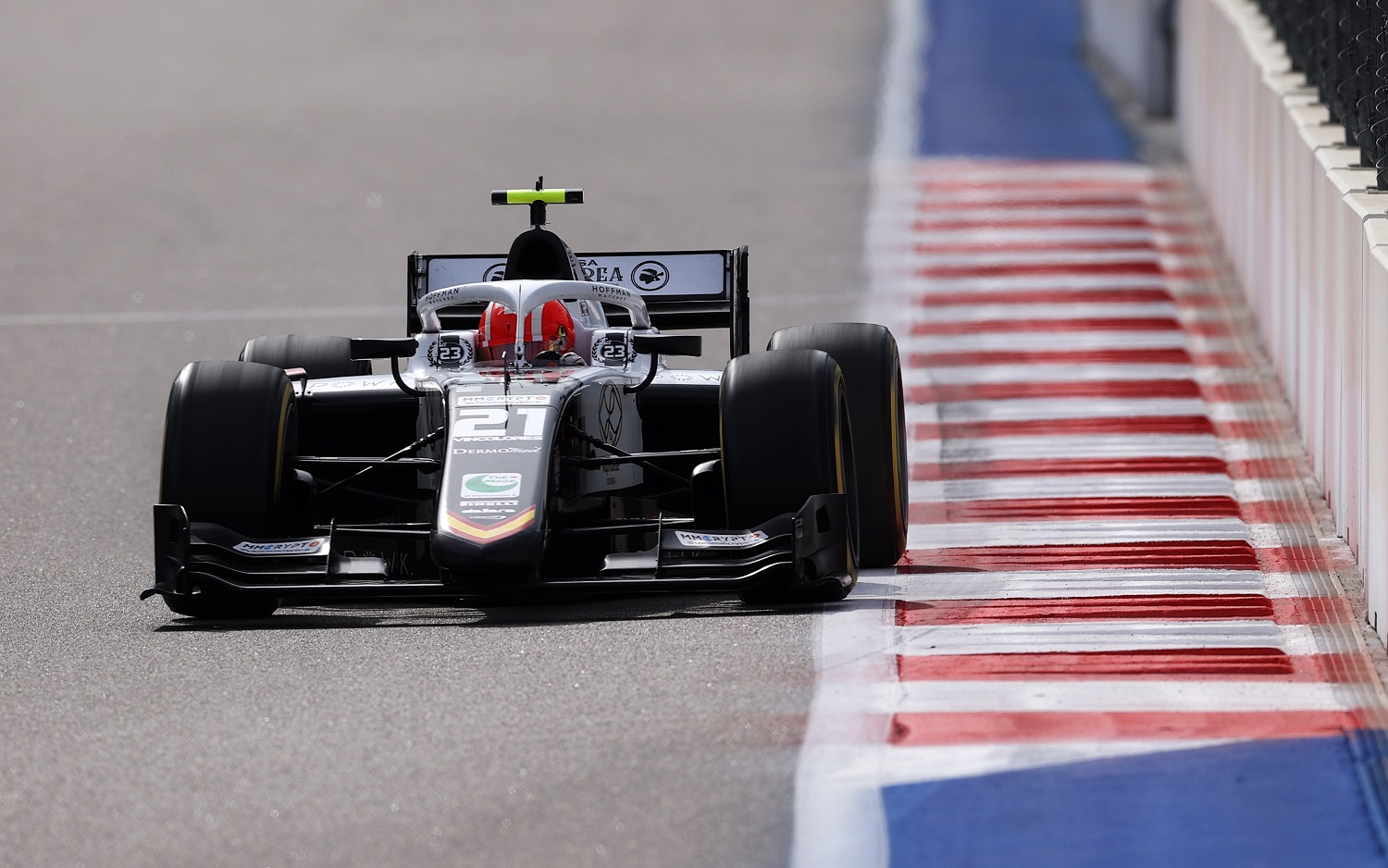 Boschung lost out again with no grip left as Shwartzman took advantage of the mistake and dropped Boschung down to fifth. Just three laps later that lock up came back to bite Boschung. The tyre began to fall apart, and a puncture meant he had to retire from the race with just two laps left.
Importantly for the championship Ticktum was able to keep Zhou behind him, despite only a three tenth gap between them for several laps, and they finished fifth and sixth respectively. However, championship leader Piastri extended his lead with a dominant win. Pourchaire finished with a strong performance in P2 and Daruvala made up for his poor start, finishing on the final step of the podium.
For the championship, Shwartzman finished in fourth, gaining points on Ticktum and Zhou but still significantly behind Piastri. Pourchaire with that second is now just nine points behind Shwartzman in the standings in fifth.