ART's Theo Pourchaire won the first feature race of the Formula 2 season in Bahrain, in a race that was turned on its head several times by disastrous pit stops.
Pourchaire started the race from second place alongside polesitter Jack Doohan, but both drivers had major wheelspin off the line as they struggled to fire up their hard tyres. As Doohan and Pourchaire were slow away, Juri Vips and Ralph Boschung shot through into first and second by Turn 1, while Liam Lawson jumped Pourchaire for fourth place.
The racing only lasted for a few corners before Frederik Vesti's ART spun out of the race and the safety car was deployed. At the end of the first lap Vips led from Boschung, Doohan, Lawson and Pourchaire, while Calan Williams, Marcus Armstrong and Richard Verschoor had all managed to leap into the top 10 with their faster soft tyres at the start.
When the safety car came in at the end of lap 4 Vips kept the lead but Doohan took second place away from Boschung. The Swiss driver tried to retake the position coming out of Turn 1 but that only opened the door for Pourchaire to sneak past for third. Boschung then came under attack from Lawson, who moved up into fourth at the start of lap 6.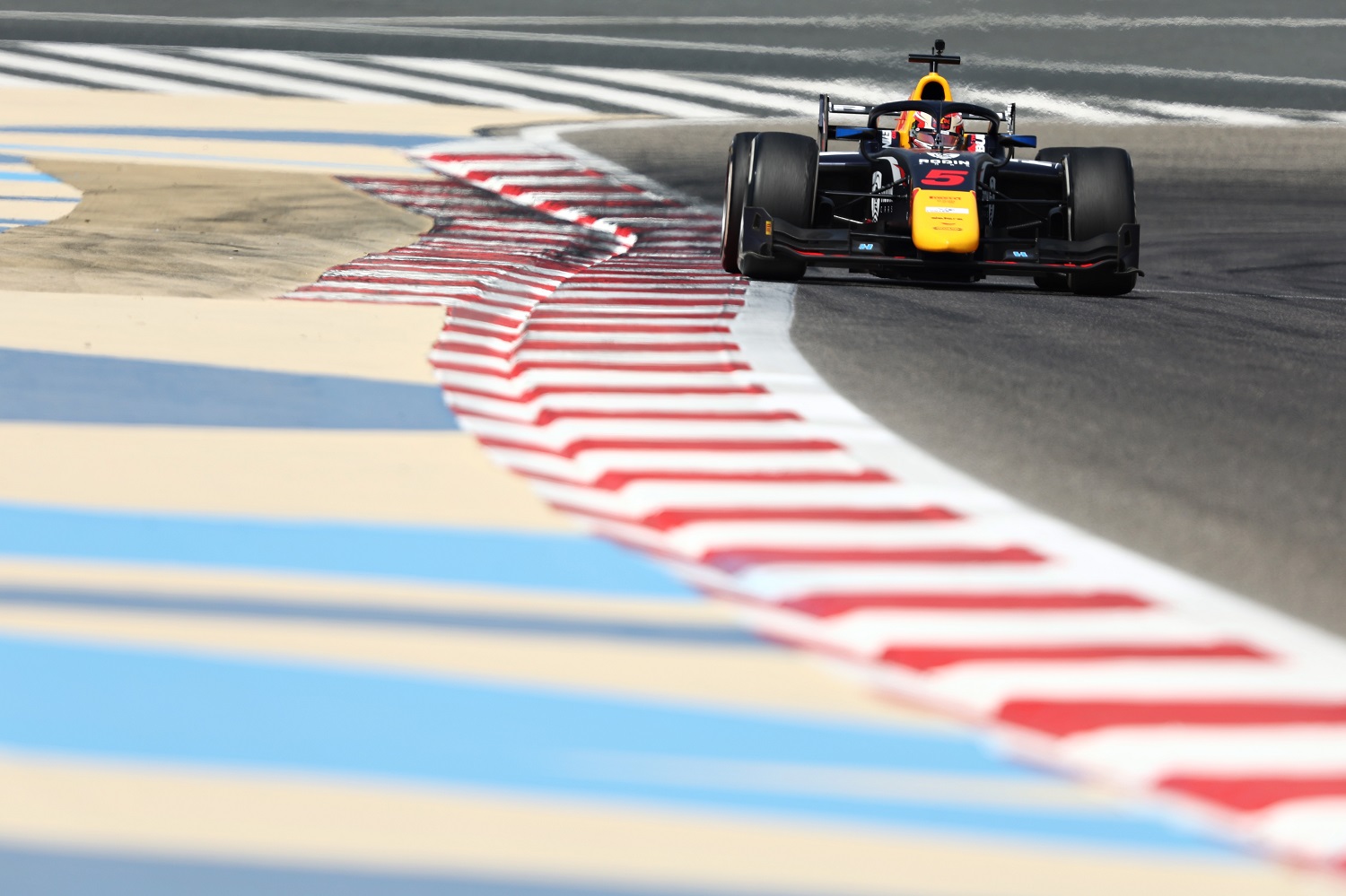 At the front of the field Vips spent the opening laps building a healthy gap over Doohan and Pourchaire. By lap 6 he was already two seconds clear, which then became six seconds by the time he came in for his pit stop on lap 13. But in the pits a stuck wheel nut wiped his advantage out completely, and when Vips rejoined the track with soft tyres he was not only behind Doohan and Pourchaire but also Lawson and Boschung.
Doohan made his own stop a lap after Vips. While his change to soft tyres was problem-free, he ended up exiting the pits alongside Pourchaire who had made up time by stopping a lap earlier. As they came through Turn 1 the two cars made contact, which left Doohan with a broken front wing and needing to stop a second time for repairs.
After all the pit stops had shaken out on lap 19, Pourchaire led from Felipe Drugovich, who had made an aggressive early stop for softs on lap 9. Lawson was running third ahead of Boschung and Vips, and Doohan was at the back of the field following his second stop for a new front wing.
As the race entered its final 10 laps, Drugovich's early stop strategy began to hurt him as his soft tyres started to fade. Lawson passed him for second on lap 22 and Vips – who had set the fastest lap after clearing Boschung's Campos – followed through for third shortly after. Drugovich then fell back behind Boschung and Armstrong as well.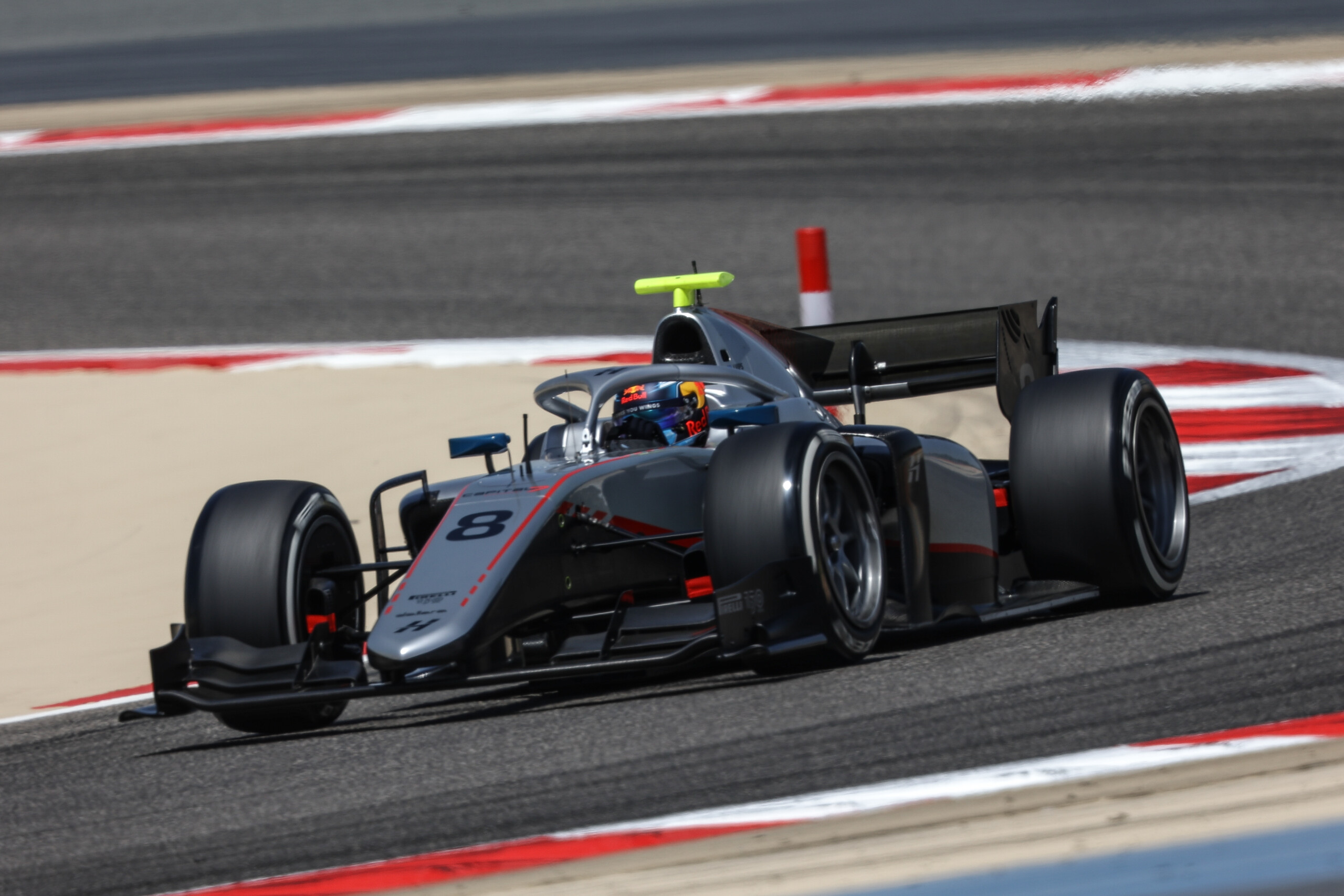 At the front Pourchaire still had two seconds in hand over Lawson and Vips, and the gap remained steady for several laps. But on lap 27 Richard Verschoor was spun around at Turn 1 by Roy Nissany as they battled just outside the points and the safety car was deployed once again.
That triggered a flurry of pit stops for drivers at the tail end of the points, including Calan Williams, Dennis Hauger and Jehan Daruvala. But in the flurry to get everyone back out on track, both Hauger and Williams were released without their front left tyres properly attached, and Williams ended up blocking the pitlane as his car partially spun when the wheel came off. As a result the cars in the pitlane had to weave around the Trident to rejoin the track, while the pit entry was closed to everyone else.
The race was eventually restarted on lap 31, but with the time allocation for the race exceeded that became the final lap. Pourchaire bolted early out of the final corner to get clear of Lawson going down to Turn 1, and Lawson's spent soft tyres meant he was unable to challenge for the lead. The top three remained the same across the line, with Pourchaire winning ahead of Lawson and Vips.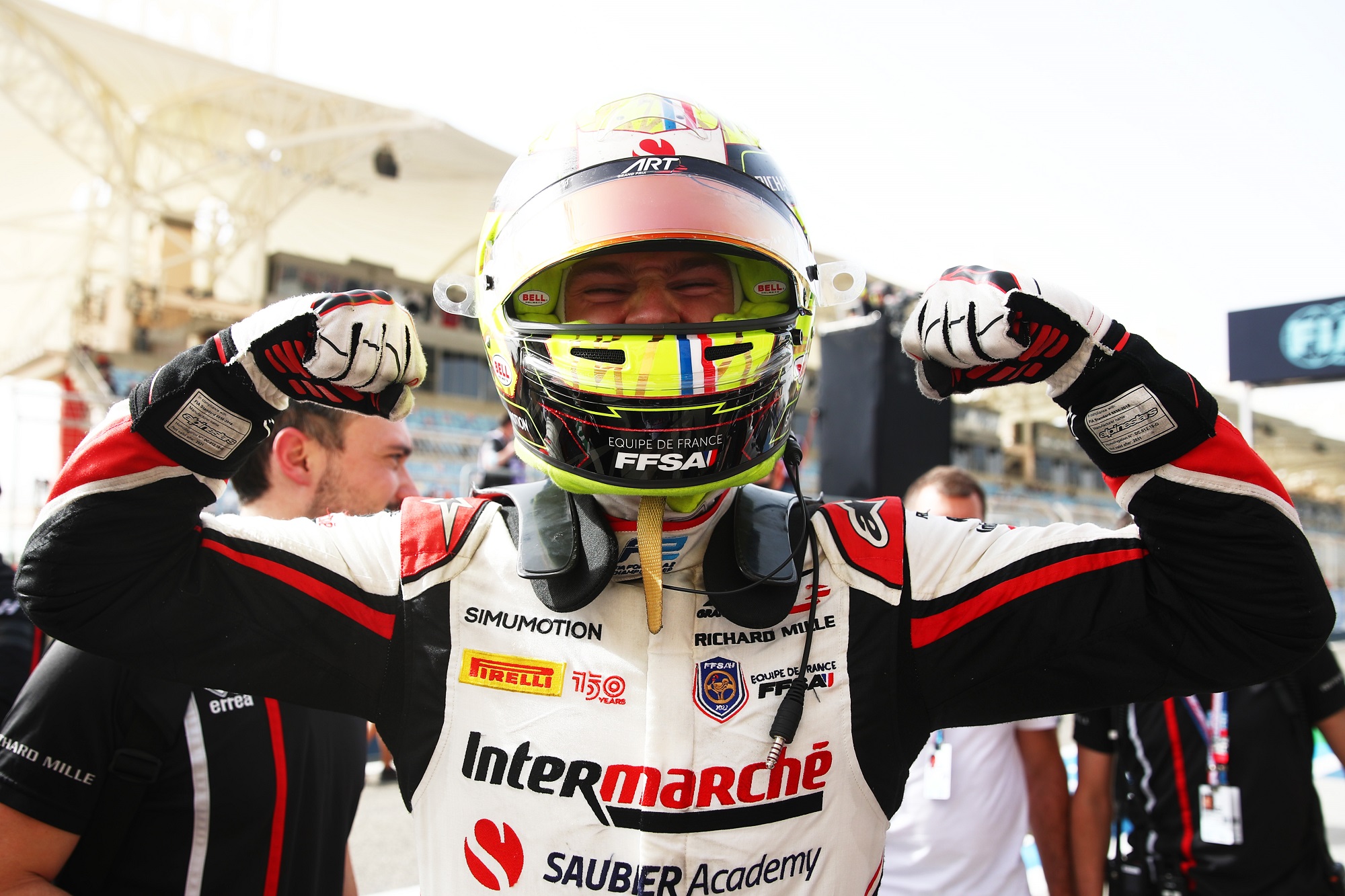 Boschung came home in fourth place, matching his result from yesterday's sprint race, ahead of Armstrong and Drugovich in fifth and sixth. Logan Sargeant finished seventh, and Nissany, Jake Hughes and Doohan rounded out the points.
After the feature race Pourchaire leads the championship with 25 points, with Lawson second on 24 and Vips third on 18. The teams' championship however is led by Lawson's Carlin team on 33 points, five ahead of Hitech.