IndyCar returns this weekend for the final time this season, as California's Long Beach plays host to the championship showdown between Chip Ganassi's Alex Palou and Arrow McLaren's Patricio O'Ward.
Palou has a commanding lead with three wins and eight podiums to his name, the most out of any driver. This mix of consistency and speed has given him a sizable 35-point advantage over O'Ward with 54 points on offer for the season finale.
What this means is Palou can take the championship on Sunday as long as he finishes 11th or better This situation becomes even better if the Spaniard is able to seize pole position and lead the race into Turn One which would give him the extra two points to make 15th enough for the title.
Patricio O'Ward has everything to do this weekend and more. Without bonus points, the minimum target is third to stay with a shout of Palou's points tally. But in reality, the Mexican needs to win and his nearest rival to be beset with issues.
The first thing on O'Ward's mind will be to take pole position, putting himself in control of Sunday's proceedings. He has the leading number of pole positions this year and has a good track record at street circuits, including a double podium at Detroit. But we have learned to expect the unexpected in IndyCar, and who knows what could happen to those in the mid-pack throughout a full race distance.
Of course, this provides Palou doesn't qualify near the front – which unfortunately for O'Ward, he has – in four of the last five occasions, the Spaniard has qualified in the Top Six.
O'Ward has the slight advantage of having raced here once before in 2019, but how much that will favor the Mexican remains to be seen. In any case, it is set to be a thriller of a showdown with either driver set to take their first IndyCar title and become the youngest champion since Scott Dixon at age 23.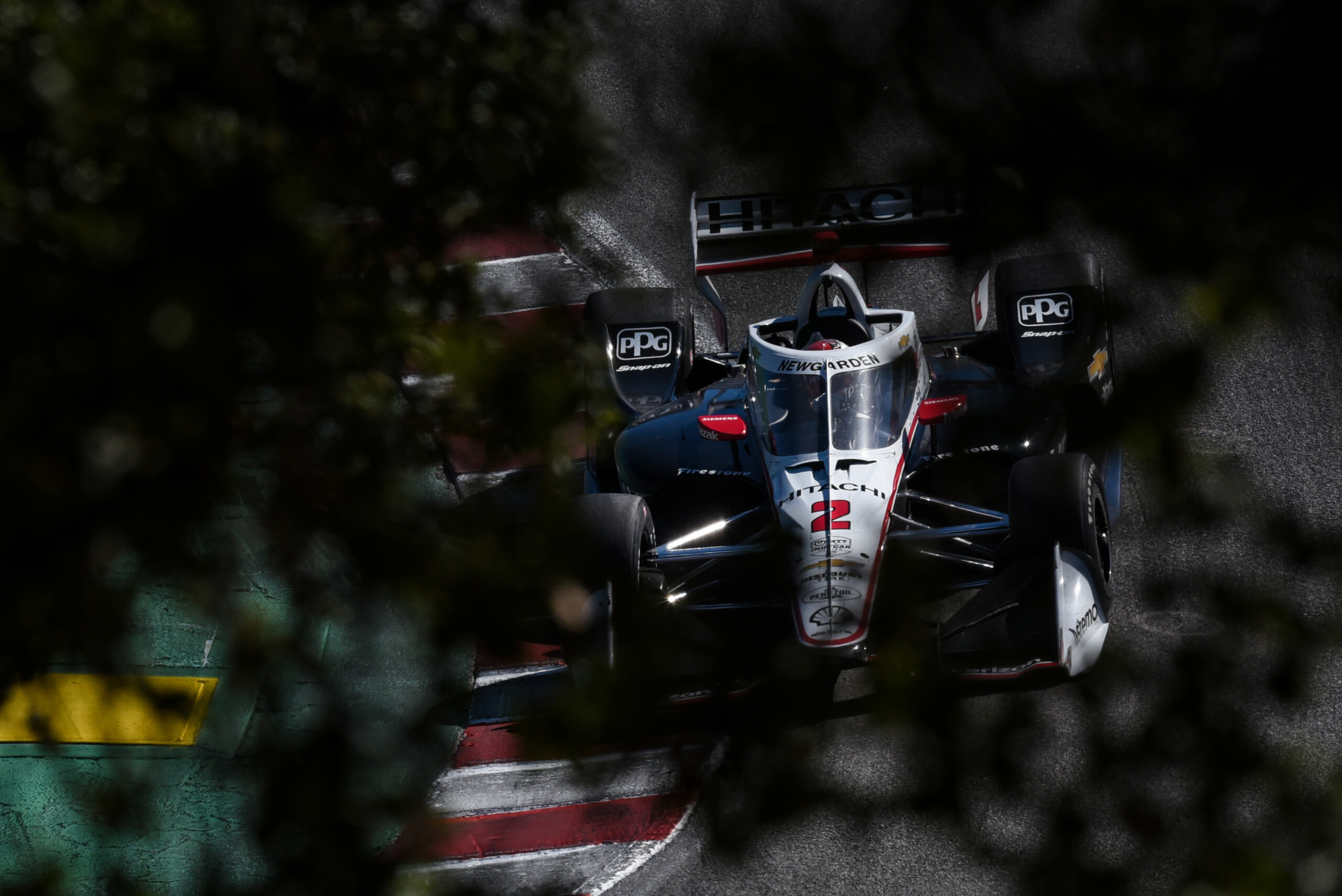 Is the Runner-Up Position Up For Grabs?
The short answer is, yes.
While O'Ward remains in the hunt for the title, he is still within reach of a host of drivers who, until last week, were within championship contention.
Josef Newgarden is mathematically in with a chance of the title himself but is adrift by a whopping 48 points. The two-time champion's hopes of a third are remote, but not impossible. Effectively, a win and for both O'Ward and Palou to retire will do.
Therefore, we must turn our attention to what is entirely realistic. He is only 13 points behind O'Ward and could sneak into the runner-up position in the standings by Sunday evening. Scott Dixon is 34 points behind the Mexican and has won at this track on two occasions, could he sweep in under the radar and make it a one-two for Chip Ganassi in the standings?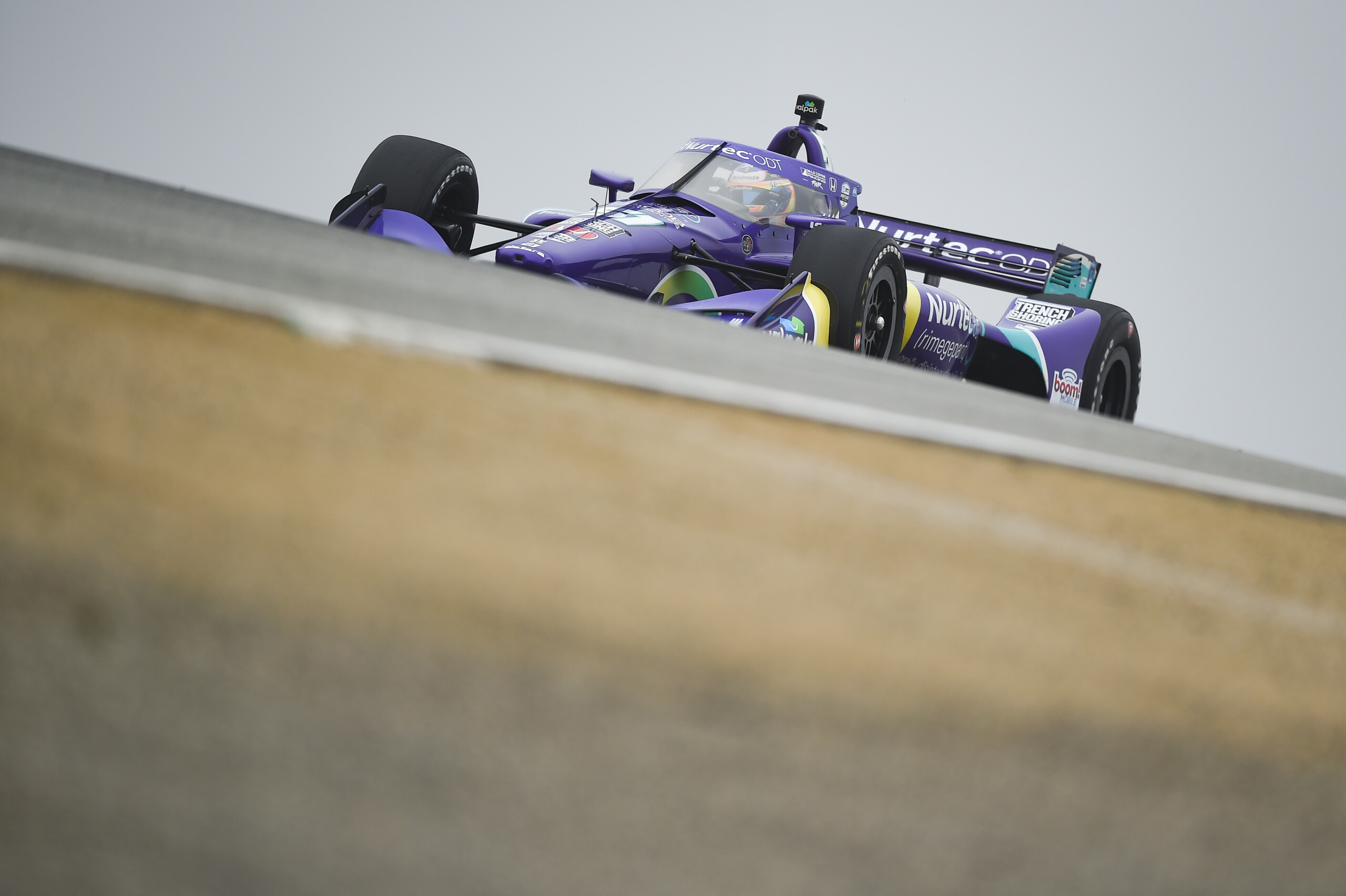 Two-Way Rookie of the Year Fight
There are remarkably few names to watch out for this year as the two premier contenders for this award are between Penske's Scott McLaughlin and Dayle Coyne's Romain Grosjean.
McLaughlin holds a 20-point lead over the Swiss Frenchman, with one podium to his name versus three in Romain's favor. In fact, the latter is coming off a magnificent showing at Leguna Seca where an electric final stint saw him climb up to third having started outside the Top Ten.
However, you may be remiss in forgetting that Grosjean has missed three races this season, due to agreeing not to take part in the first few ovals on the season including the Indianapolis 500 worth double points. Therefore, to be only 20 points behind heading into the final race is remarkably impressive and by all accounts should be considered the Rookie of the Year no matter where he finishes.
He has found a place to call home in the IndyCar series, with a new lease of life where he has pulled of some incredible qualifying performances and overtakes along the way. No doubt he is part of the IndyCar family and will likely earn himself a place at the highly sought-after Andretti team next year.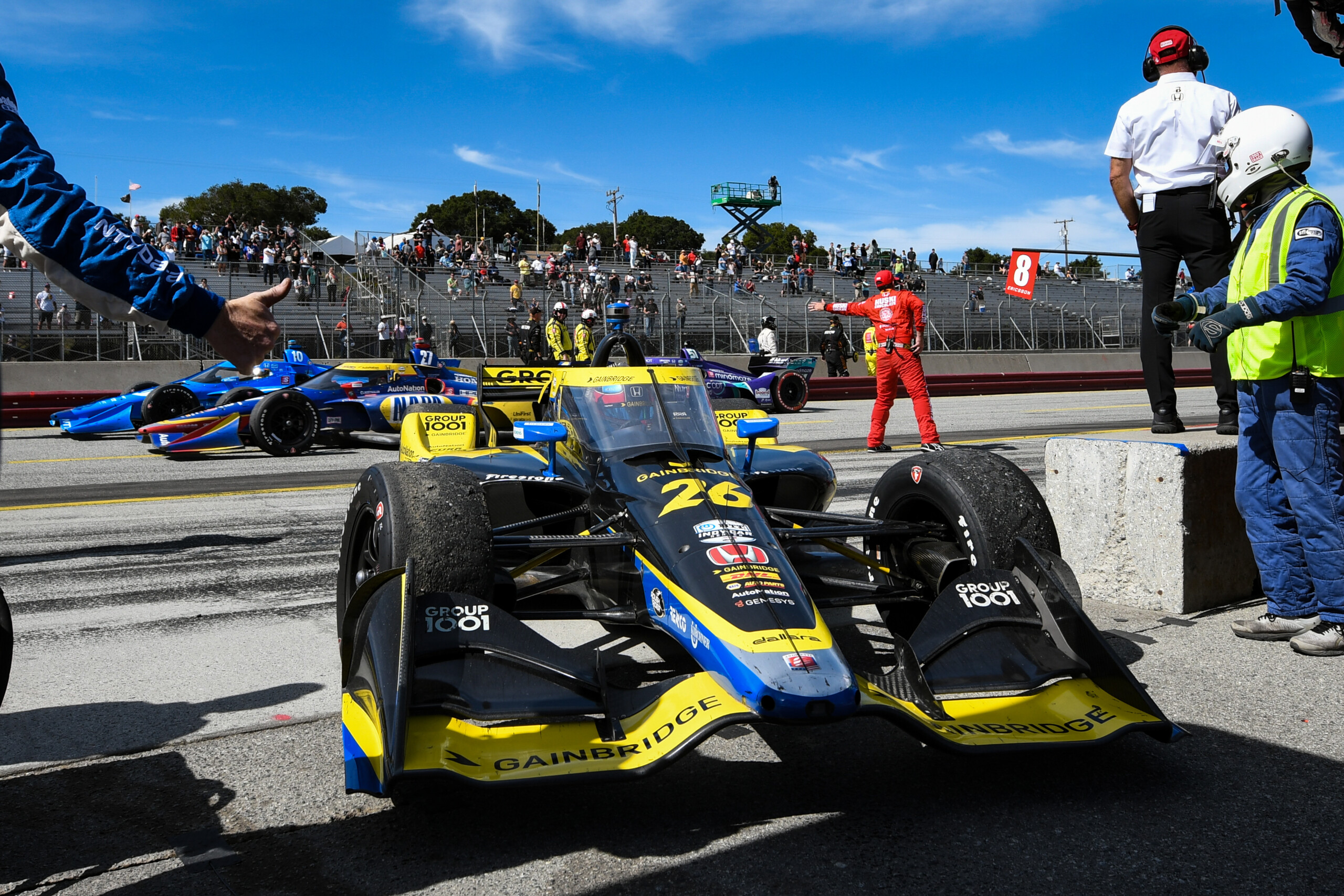 Watch out for Herta and Rossi
Put simply, Herta is our most recent race winner and has been one of the most in-form drivers in the second half of the season. He took his seventh IndyCar victory and will likely want to finish the season in style.
Meanwhile, Alexander Rossi has taken the victory at Long Beach on the past two consecutive visits to the famous street course. He qualified on the front row at Leguna Seca and was pushing his teammate for the win until unfortunately spinning out of contention on Lap Two. Both will undoubtedly be the ones to watch to steal the limelight this weekend.