Will Power ran an intelligent race allowing title rival and teammate Josef Newgarden past on lap 46, settling for third place in the race to ensure locking up the championship by 16 points while Álex Palou stormed out to a 30 second lead over Newgarden by the end to win the Firestone Grand Prix at Laguna Seca.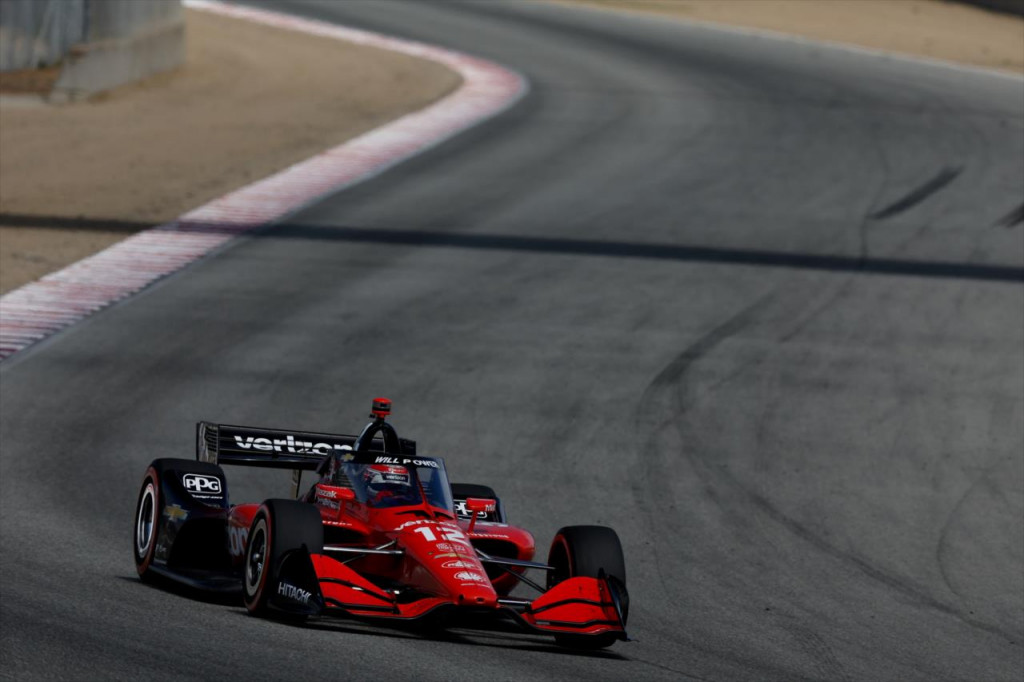 Will Power led the opening 14 laps before a roulette of strategies began playing out on pit road. Palou took the lead away from Power on lap 27 while Newgarden squeezed past Power for second heading into the corkscrew on lap 46.
In the closing stages a train of cars threatened to undo Power's championship hopes with Arrow McLaren SP's Felix Rosenqvist leading it but Power held on and created enough distance to ward off any threat and take the last spot on the podium and earn his second IndyCar championship.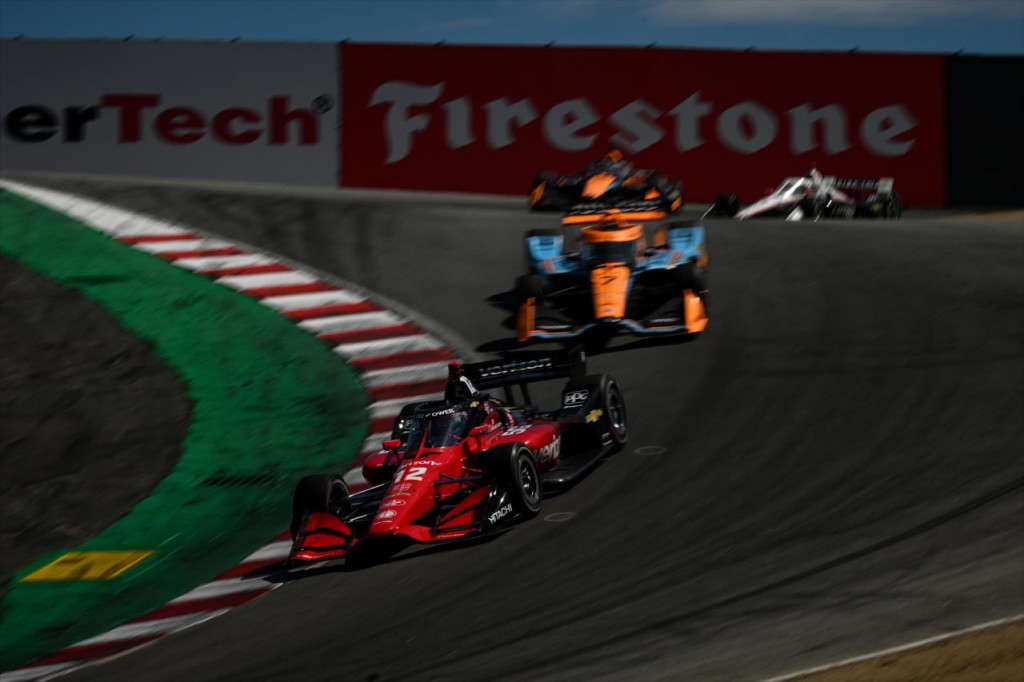 Power post-race said: "I just knew I had to absolutely get the most out of those stints and not lose any more positions."
The 41-year-old Australian won just one race this season, that being the final Detroit Grand Prix at Belle Isle compared with championship runner up Josef Newgarden's five wins but his 12 top-five finishes, being three more than any other driver, bolstered him to his second NTT IndyCar Series championship, giving Team Penske their 17th IndyCar championship.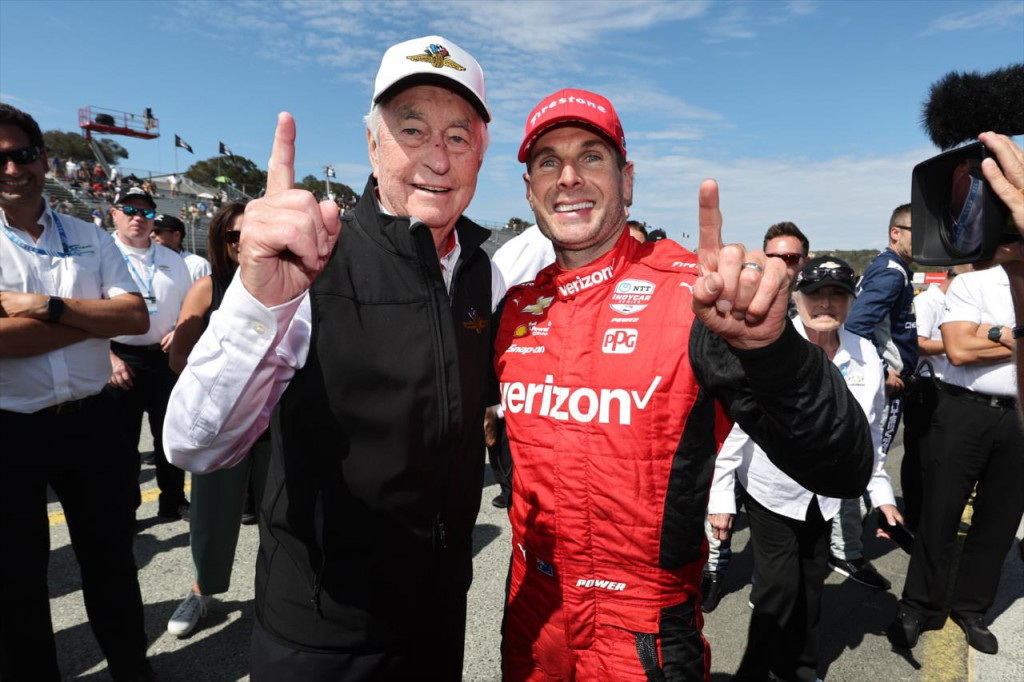 Power speaking to NBC said: "I had to drive the thing today. It was on the edge, very loose. Man, what a relief. What a relief to get that done."
Will Power won his first championship in 2014 also with Team Penske.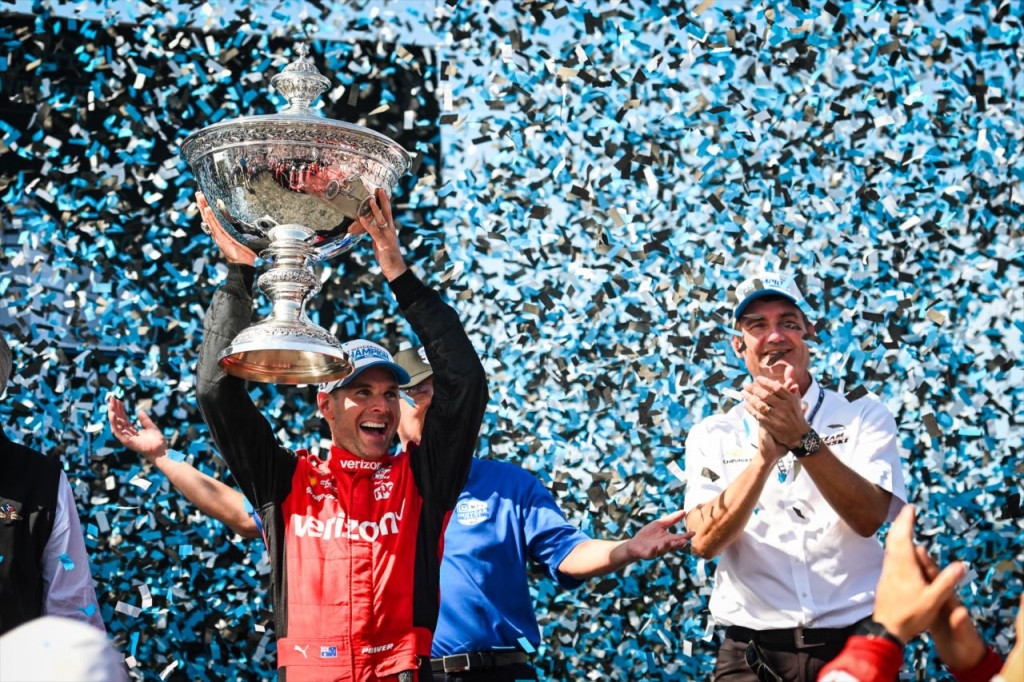 Newgarden did nearly all he could to steal the championship away from Power on the final weekend but a crash in qualifying saw him start 25th compared to Power taking his 68th pole position, gaining a bonus championship point, and surpassing Mario Andretti's record for all-time poles.
Newgarden started off aggressive gaining five positions on the opening lap before going long and switching to the softer red tyre that saw him move all the way up to seventh by lap 34. On pit strategy, Newgarden briefly took the lead for a few laps on lap 69 when Palou pitted but could not match Palou's overall pace.
Post-race Newgarden said: "Even yesterday, with the heartache there, we came back, we fought, and we nearly got there. I'm proud of the effort. We're going to come back stronger next year."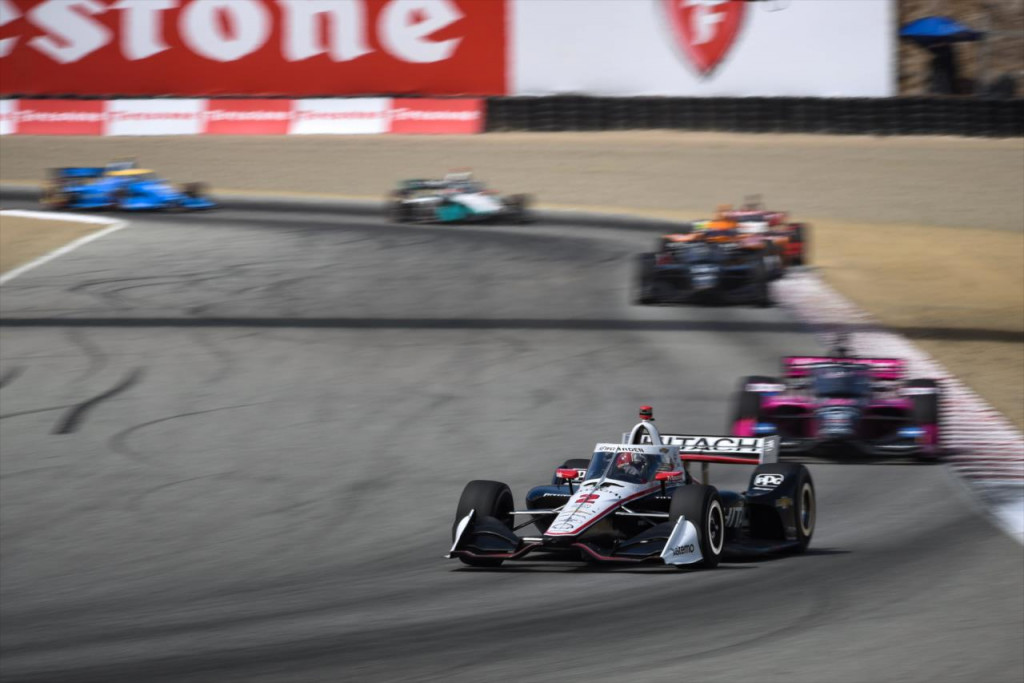 Palou had blistering pace all race long but narrowly escaped trouble when leaving his pit box on his second stop as he scraped the rear of Rosenqvist's car as  he left his pit box.
IndyCar, despite it appearing to be an unsafe release, declared no action would be taken. This otherwise would have led to a penalty that could have unraveled Palou's race. He had already overcome a six-place grid penalty for an unapproved engine change that saw him start the race 11th.
Apart from making contact with Rosenqvist on pit road, Palou seem unfazed that he was still being sued by his own team owner, unsure where he will be racing next year.
Palou had a 20 second lead over Newgarden with 20 laps to go and led 67 of the 95 laps in total to earn his fourth career win and first win of the season for Chip Ganassi Racing.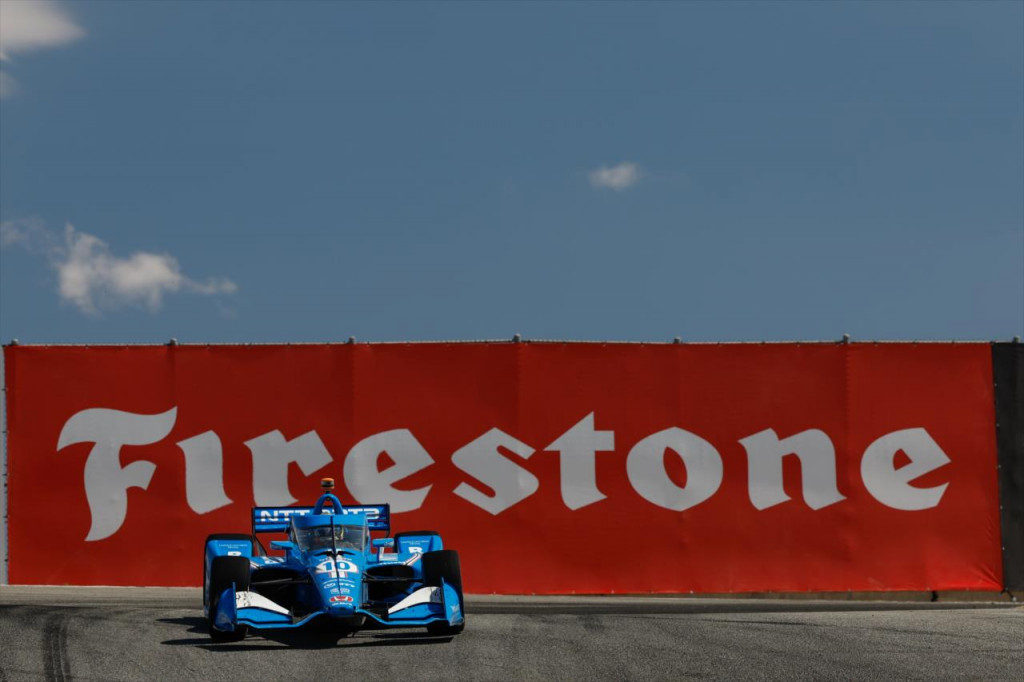 Palou said: "Today was awesome. Strategy was on point. It's good to finish a season with a win. We had some power there and good fuel mileage."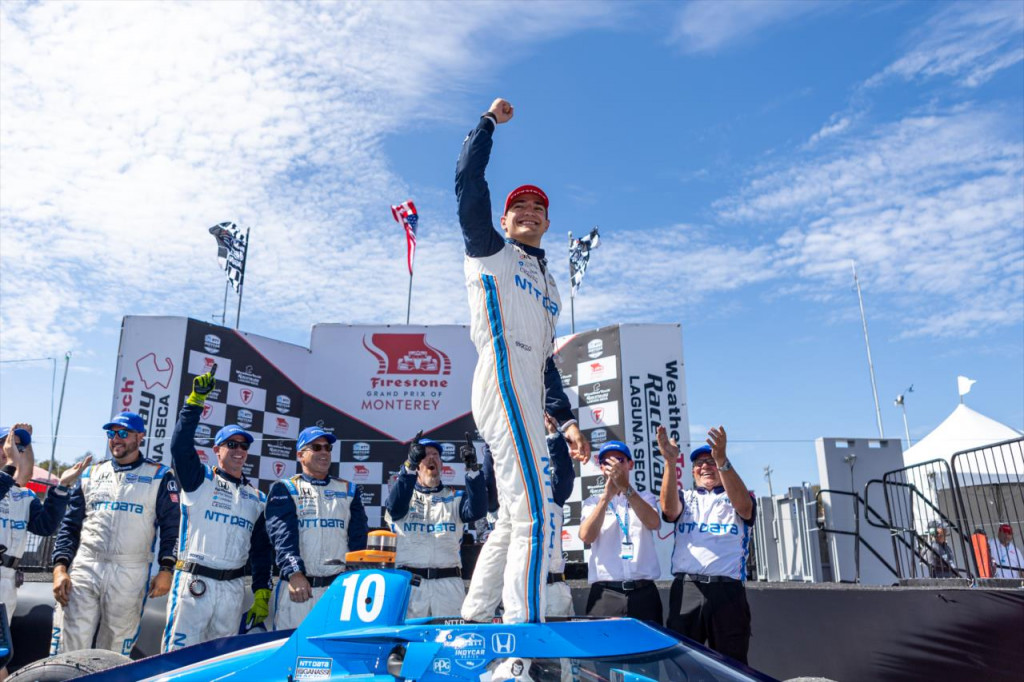 Palou's and Power's teammates and remaining championship contenders did not appear to have anything for them and Newgarden.
Dixon and Ericsson struggled to keep from dropping out of the top 15 and attempted to work their way up the order by going off strategy but Dixon found himself down in 23rd after pitting while Ericsson came out 15th just past the 30 lap mark.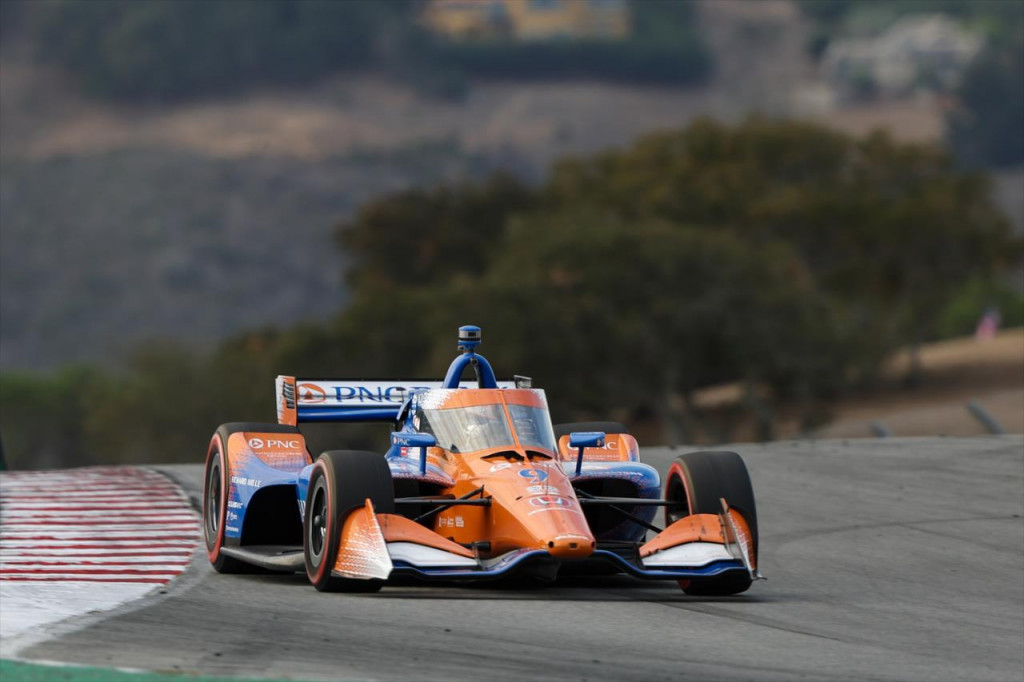 The same can be said for Team Penske's Scott McLaughlin as he found himself in 20th after pitting on lap 53 while Dixon was 24th.
Their strategy and pace did come to some fruition as McLaughlin, Ericsson, and Dixon found themselves nose to tail by lap 63 with McLaughlin playing defence for his Penske teammates up front.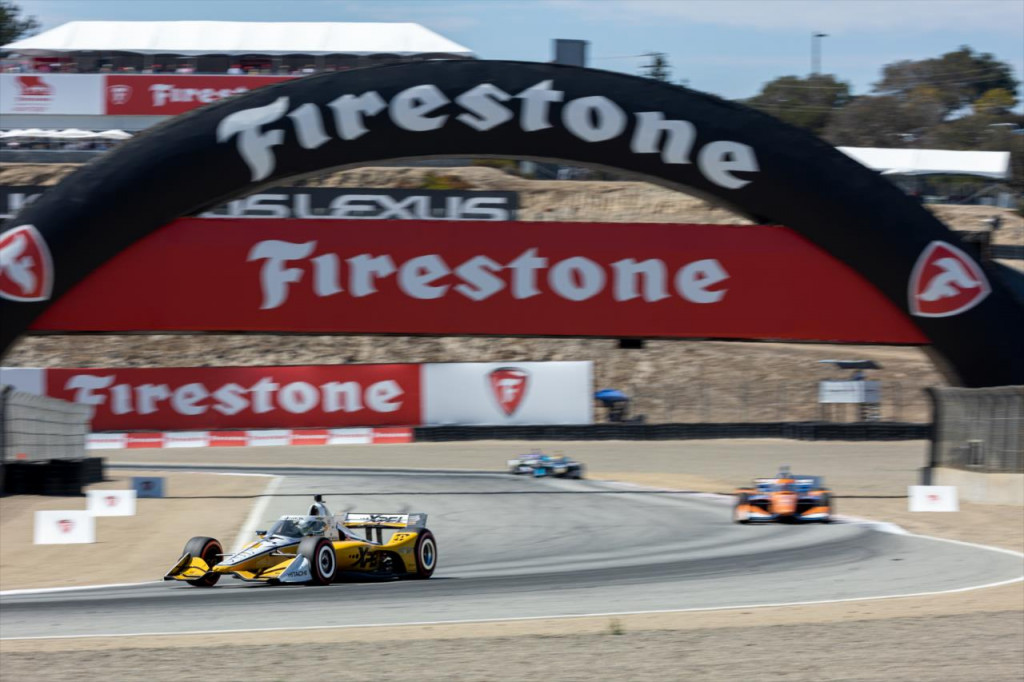 By the end, McLaughlin impressively worked all his way up to finish sixth but not before having multiple scraps with Ericsson that saw the Swede take to the sand on multiple occasions. Ericsson also made an incredible save in the corkscrew after contact with Colton Herta. Ericsson finished ninth while Dixon finished 13th.
Dixon, McLaughlin, and Ericsson would finish third, fourth, and sixth respectively in the championship.
Dixon will have to wait to another year to attempt to become a seven-time IndyCar champion tying A.J. Foyt for the most championships, while McLaughlin has excelled in just his second season with three wins this year while Marcus Ericsson won this year's Indianapolis 500, an outstanding achievement that has changed his life forever.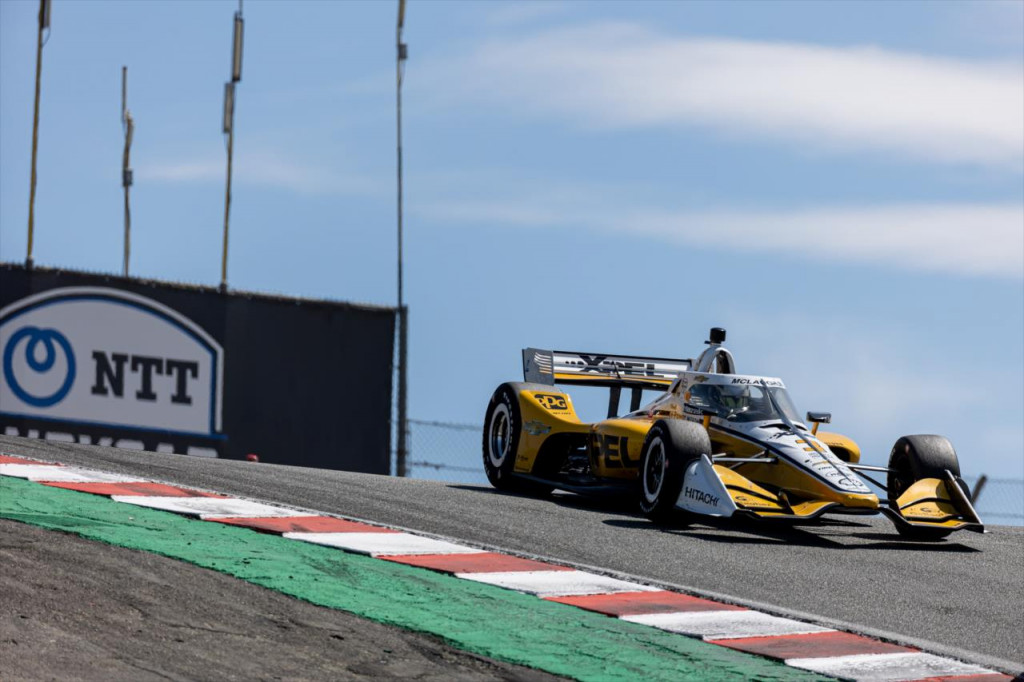 Away from the championship battle, it was a bittersweet day for British rookie Callum Ilott who had qualified second for the race and for the opening laps held his position. He was still running inside the top 10 after the first stint but as he was leaving the pit exit he a mechanical failure and stopped just past the Andretti hairpin, ending his day and brought out the only full course yellow of the race on lap 39.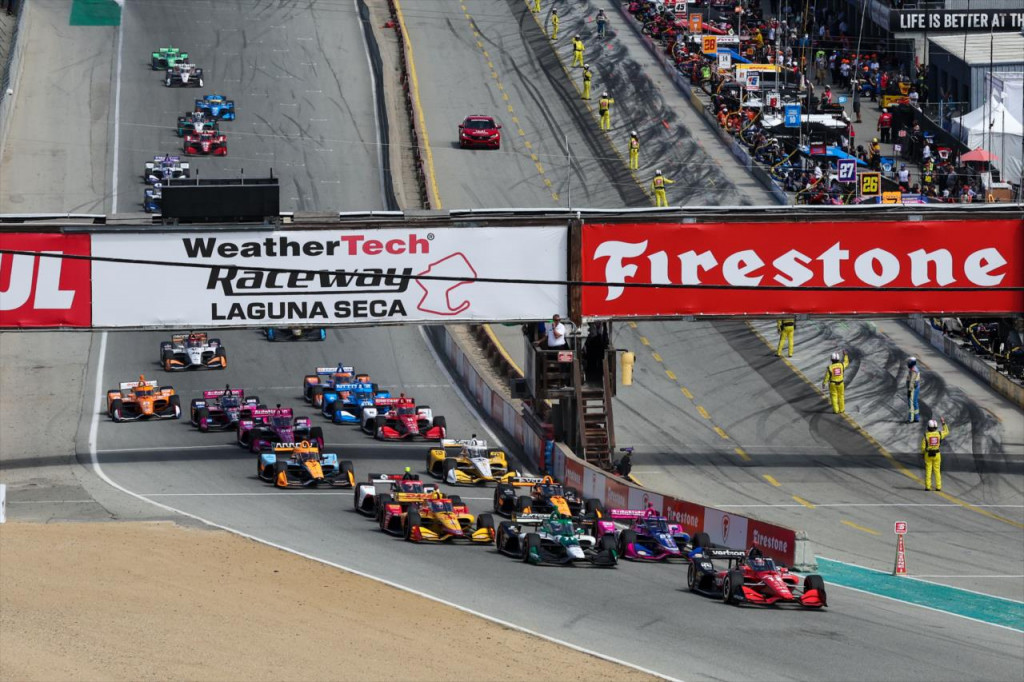 It would be Denmark's Christian Lundgaard who would be the highest finishing rookie in fifth. Lundgaard also wins the Rookie Of The Year competition finishing on 323 points, beating David Malukas by 18 points who finished 13th in the race.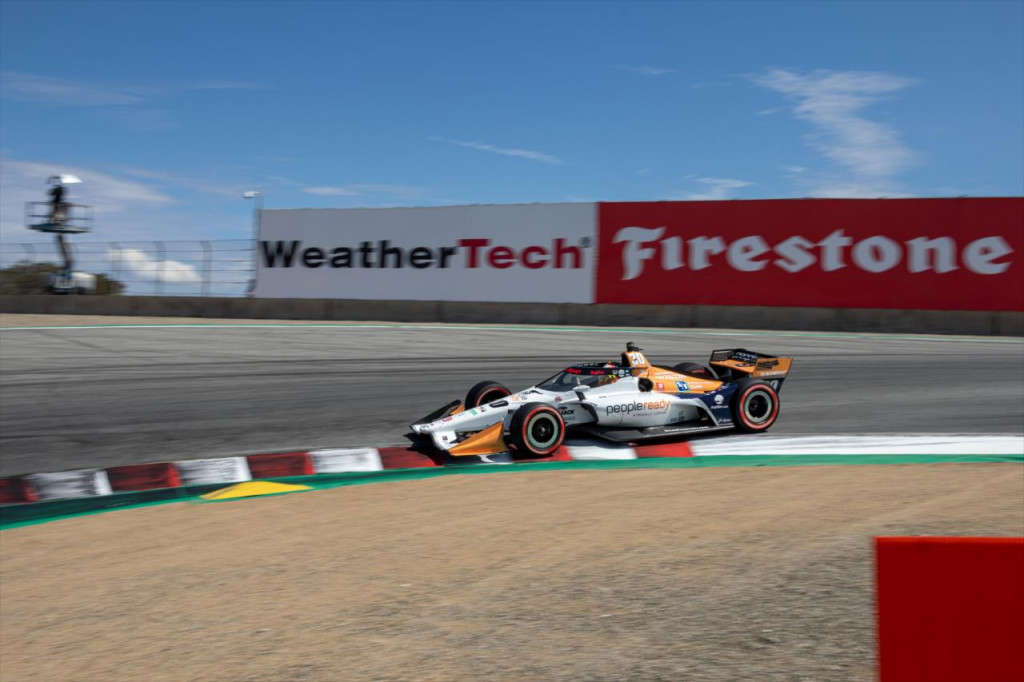 Jimmie Johnson had a breakout day for his IndyCar road course programme being competitive all race-long, including making aggressive passes in the corkscrew and would finish 16th.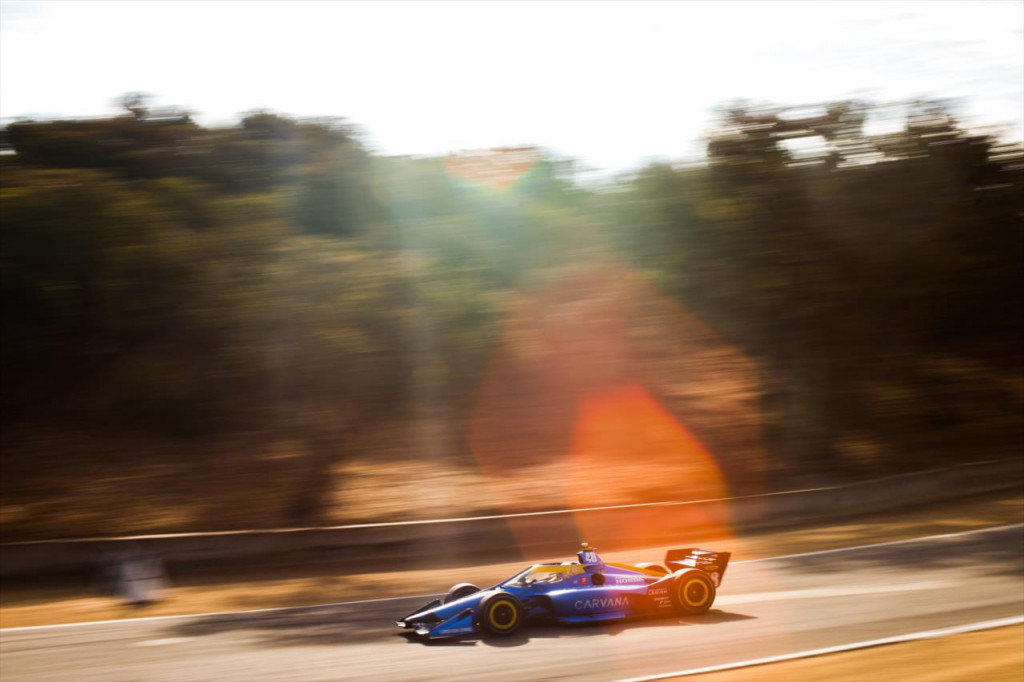 Full race results: 1st Álex Palou, 2nd Josef Newgarden, 3rd Will Power, 4th Felix Rosenqvist, 5th Christian Lundgaard, 6th Scott McLaughlin, 7th Romain Grosjean, 8th Pato O'Ward, 9th Marcus Ericsson, 10th Alexander Rossi, 11th Colton Herta, 12th Scott Dixon, 13th David Malukas, 14th Rinus VeeKay, 15th Devlin DeFrancesco, 16th Jimmie Johnson, 17th Simon Pagenaud, 18th Graham Rahal, 19th Helio Castroneves, 20th Jack Harvey, 21st Kyle Kirkwood, 22nd Simona de Silvestro, 23rd Takuma Sato, 24th Conor Daly, 25th Dalton Kellett, 26th Callum Ilott.
Top 10 in championship standings: 1st Will Power (560), 2nd Josef Newgarden (544), 3rd Scott Dixon (521), 4th Scott McLaughlin (510), 5th Álex Palou (510), 6th Marcus Ericsson (506), 7th Pato O'Ward (480), 8th Felix Rosenqvist (393), 9th Alexander Rossi (381), 10th Colton Herta (381).
Featured Image: Will Power and his No. 12 Team Penske celebrating the championship title with the Astor Cup trophy (Photo by Joe Skibinski/Penske Entertainment