ART's Alex Smolyar took the first win of the 2021 Formula 3 season in Barcelona, beating Clement Novalak and rookie Caio Collet.
Smolyar and Collet started from second and third behind reverse polesitter Jonny Edgar, and held position behind the Carlin at the start. Behind them, Novalak jumped from sixth to fourth by passing Logan Sargeant and David Schumacher.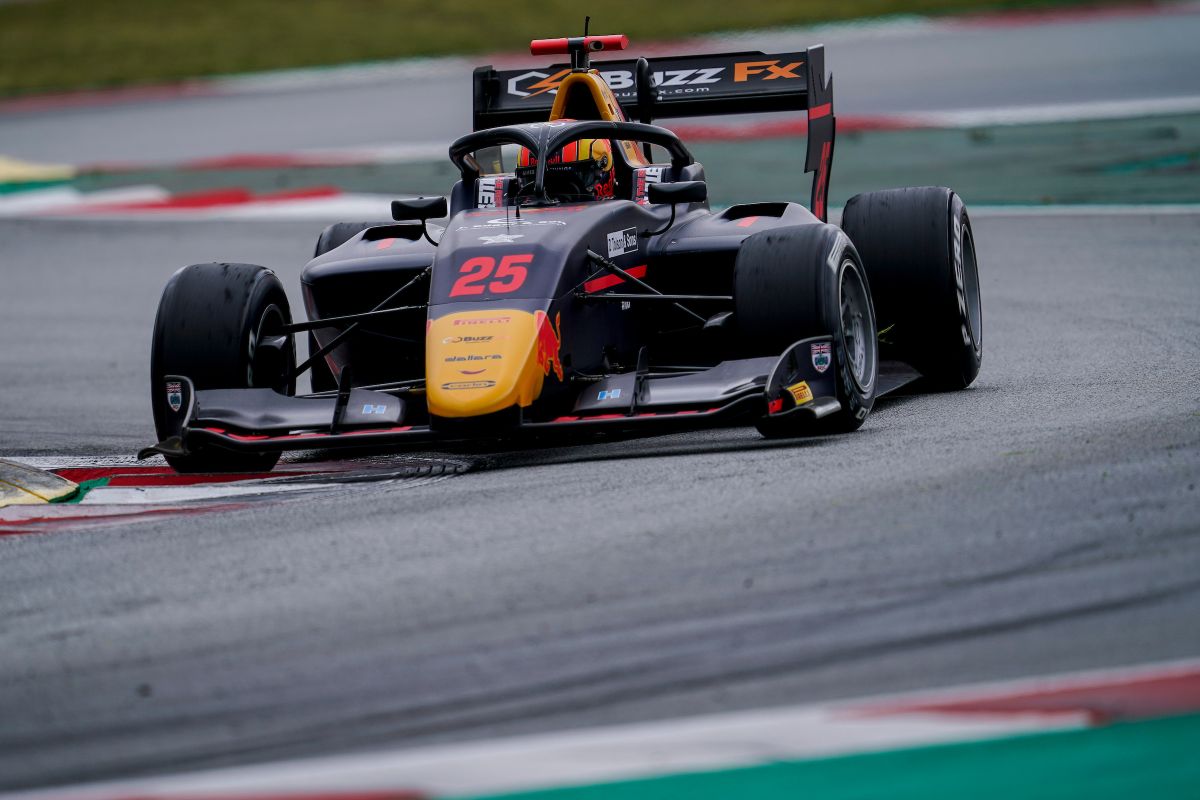 Smolyar stuck with Edgar through the opening laps, and on lap four he took the lead at the inside of Turn 1 under DRS. Edgar tried to return the move on the following lap, but Smolyar was able to hold the Carlin off and start pushing out of DRS range.
As Smolyar opened up a gap at the front, Edgar started to struggle with his tyres and came under pressure from Collet and Novalak. On lap 10 Collet tried a move for second at Turn 1 but lost momentum around the outside, which allowed Novalak to pass the Brazilian for third.
Novalak then overtook Edgar for second on lap 14, while Collet got through for third a lap later. As the race entered its final stage, Smolyar reported losing rear grip as Novalak started to eat into the Russian's lead.
But as Novalak got close to DRS range, the race was halted when Oliver Rasmussen went off into the gravel on lap 18 and brought out the safety car.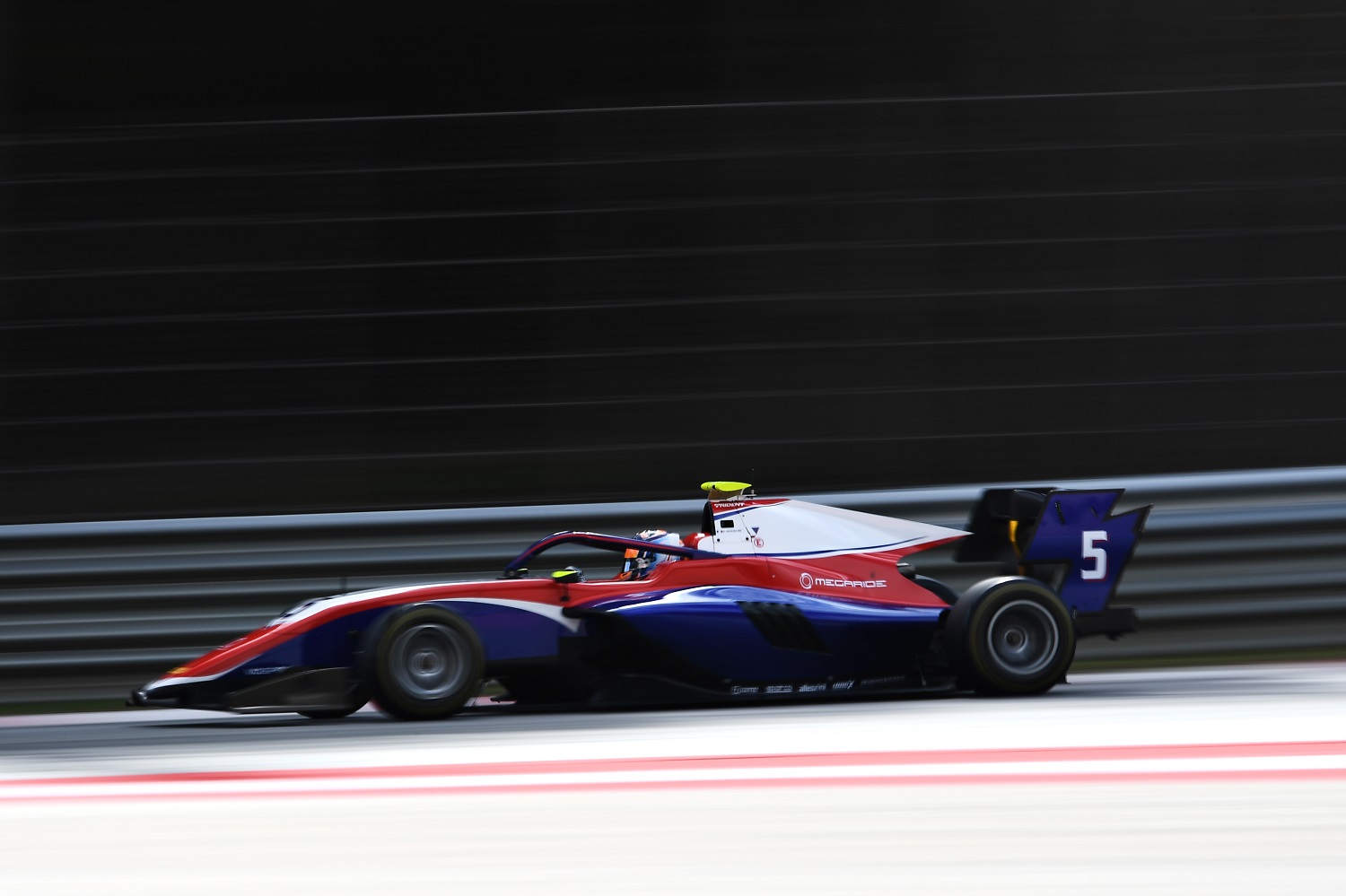 This proved to be Smolyar's saving grace, as there wasn't enough time for the safety car to come in before the chequered flag — aided somewhat by the tractor recovering Rasmussen's car getting stuck in the gravel itself.
Smolyar therefore took the win ahead of Novalak and Collet, while Sargeant finished fourth for Charouz having passed Edgar just before the safety car was deployed. Olli Caldwell finished sixth in his first race for Prema, ahead of Frederik Vesti, Dennis Hauger, Victor Martins and Matteo Nannini.
Smolyar took the additional points for fastest lap, and Enzo Fittipaldi finished twelfth to start the second sprint race on reverse pole.