Formula 3 returns this weekend at the Circuit de Barcelona-Catalunya in Spain, with Prema's Logan Sargeant heading into the round as the new championship leader.
After winning the second feature race at Silverstone last weekend, Sargeant became the first driver to take the title lead away from Oscar Piastri, who had previously held it ever since his win in the first race of the season in Austria. That switch puts Sargeant in a tricky position this weekend, as his task has turned from catching Piastri to expanding the slender one-point lead over his Prema teammate.
Sargeant's key advantage in this fight is his qualifying pace. The American has so far outqualified Piastri at all but one round this season, and took both pole positions at the last two rounds in Silverstone. However, Sargeant's so far struggled to convert that advantage on race day, as he's ultimately finished behind Piastri in every feature race bar his victory last weekend.
The key to Sargeant's title campaign, then, will be a consistent weekend in which he can qualify and then keep ahead of Piastri. And with only four rounds left to go in the season, he will have to start doing so now before he runs out of time.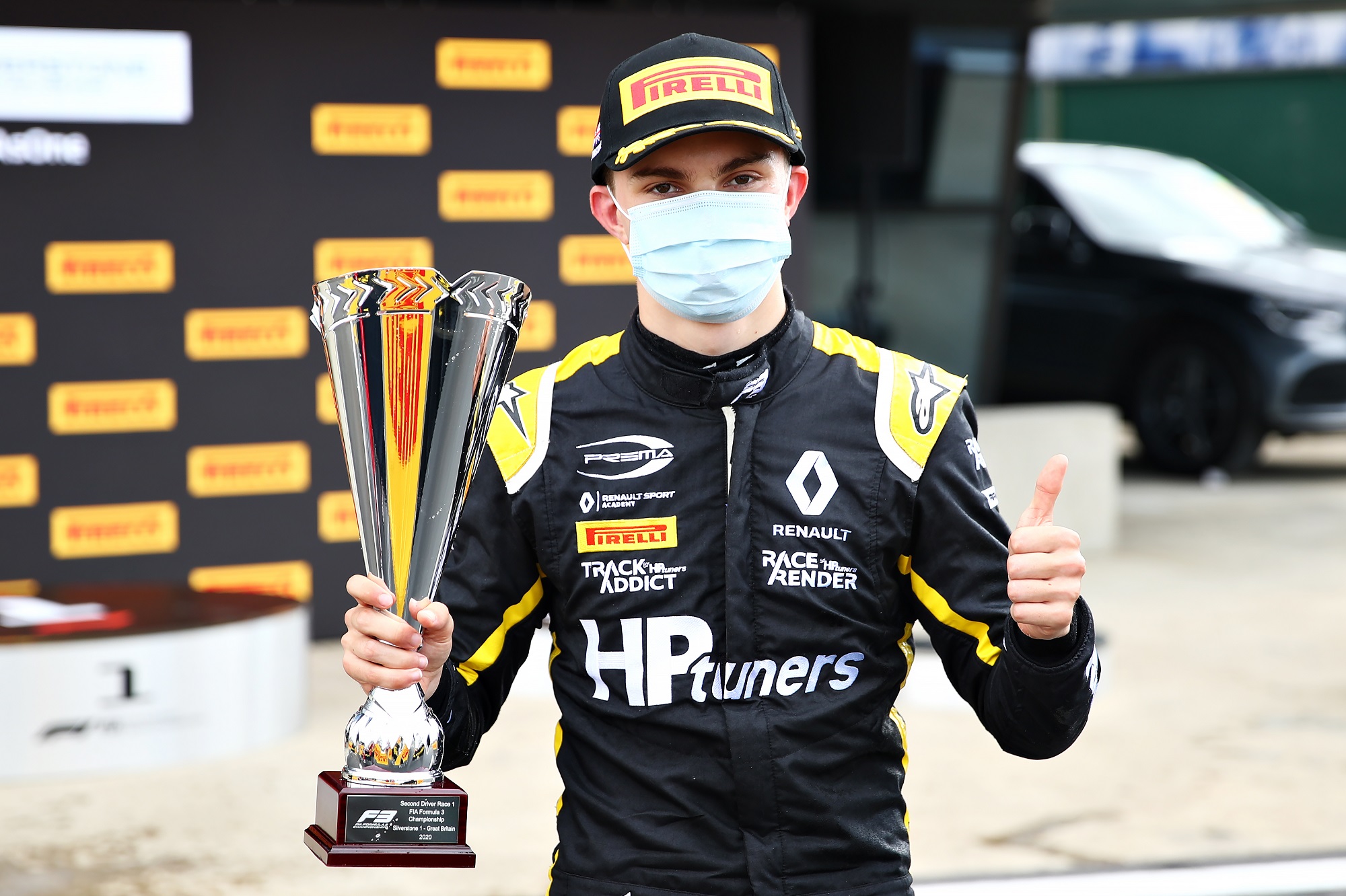 Having passed the halfway mark in the season, Sargeant and Piastri's fight for the title isn't the only battle getting tighter as the championship moves to its climax.
David Beckmann currently leads a close train of drivers all in the mix for third in the standings. On 82.5 points, the German has only a 13.5-point buffer separating him from Liam Lawson, Frederik Vesti and Theo Pourchaire. Each has been a race winner this year, and with one good weekend could even jump up to trouble the title protagonists—especially as Beckmann, Lawson and Pourchaire are this season's only repeat winners so far.
Bent Viscaal became the only winner outside this group at last weekend's sprint race. However, with 33 points between him and the top six of the championship, Viscaal is currently more in contention for seventh with the likes of Richard Verschoor, Alex Peroni and Lirim Zendelli, as well as Clement Novalak and Jake Hughes behind him.
Of these drivers, Viscaal and Hughes are the ones currently on a run of form. As well as Viscaal's win, Hughes took his first podium of the year in the second Silverstone feature race, and both are expected to carry that momentum into Spain.
But with this cluster of drivers as close on points as the group just above them, it's highly likely we'll come out of Barcelona with a very different championship order to what we have going in.