We are in the UK at Silverstone for the 10th round of the Formula 1 calendar where another sell-out crowd lines this high-speed track. Leclerc will be looking to attack after the fight from the back of the grid in Montreal. Mercedes have also promised good things for Silverstone while the midfield battle is spicing up.
Can Leclerc recover?
It's been a roller-coaster of a first half of the season for Leclerc. He started off on top, but reliability issues have meant that is now looking for a recovery to get himself back in the championship fight.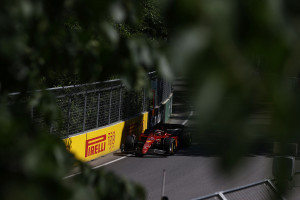 Despite staring from the back of the grid in Canada he did have a strong performance to finish P5 by the end of the race. This does also mean though that Leclerc has a fresh engine for the British GP where the track is high speed and about power.
That might be some good news for Ferrari fans, along with the fact that he always goes well at Silverstone. He almost won in 2021 if not for a great Mercedes strategy and power. For him and Ferrari, he will be hoping to make his way back to the top.
Mercedes bringing the brits performance
With Mercedes all British driver line-up they want to improve on the success in Canada in front of their home crowd. They have appeared to have learned some lessons from a not-so-great Baku to finish a strong P3 and P4 in Montreal.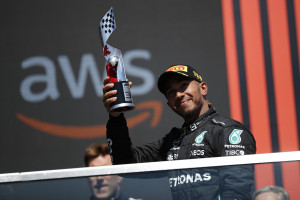 There were some off-track technical distractions in Canada, but Toto Wolff believes they have the opportunity in Silverstone to win the race now that they seem to have learned some lessons. They also have drivers which love this circuit and go well here, Hamilton with the most British GP wins ever (eight) and Russell having a great qualifying and weekend performance last year.
Hamilton has also won the 10th round in 2009 and 2013, years he didn't have a championship-winning car. However, with the unpredictability of the performance window for Mercedes, they will want to have a more constantly positive weekend.
The History of Silverstone
In 1950 the first-ever Formula 1 World Championship race was held at Silverstone and has been a popular track ever since. Whilst it has held the Formula 1 British GP every year of the championship, it is often in the same conversations as Spa, Monza, and Monaco when it comes to history.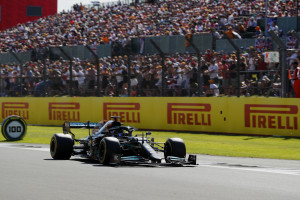 Over the years it has many track changes, but the current layout is high-speed corners and straights so favours those cars with good engine power. The atmosphere is like no other circuit and is often a highlight for drivers. With three brits on the grid, the home fans have plenty to shout about.