After the changing conditions of Monaco we move on to the streets of Baku. This track often producing exciting races which can really affect the championship. With Perez now very much a championship contender he will be hoping Ferrari doesn't have a change in fortune and the Mercedes still have trouble finding the right balance in the car.
Perez is In
Last time out Perez put himself very much in the mix as a title contender after RedBull seemingly looked to back Verstappen in Spain. With a good strategy from RedBull and a strategic slip from Ferrari, Perez stuck out the wet conditions to take home the win.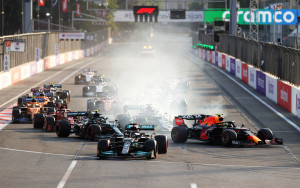 Perez was definitely happier with the RedBull than his teammate in Monaco even with a crash in Q3. He looked to make is claim in the team and hopefully RedBull have now got to consider that they have two potential 2022 world champions in the team.
This sort of confidence is something that Perez will want to take to a track which last year he also picked up the spoils with the title rivals Hamilton and Verstappen both having their issues in the race.
Ferrari Losing Momentum
Ferrari have looked very much on top at the beginning of the season. In Australia Leclerc was comfortably ahead of the RedBull's and the first few races of the season Ferrari's reliability made them the team to beat. However, there appears to have been a momentum switch in favour of RedBull.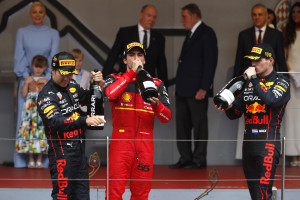 The last few races have not been kind to the red team who's turn it was to have their own reliability issues. In Spain Leclerc was controlling the pace until lap 34 when his power unit gave up. Sainz couldn't bring home a podium in that race either but managed to salvage P2 in Monaco after an awful strategy from the team meant Leclerc went from P1 to P4.
The team now have to re-focus to bring the fight back to RedBull in Baku and hope that the late drama Baku is known for will be in their favour.
Which set up is correct?
Mercedes have still not quite got the hang of their performance. They seem to have almost got rid of the extreme porpoising which was holding them back, and in Spain they did have good pace. But Baku is unique in that a low or high downforce set up can yield good lap times.
However, based on the previous years low downforce is better over a single lap but increases tyre degradation in the race. This is the decision the teams need to make and for Mercedes, who introduced their low downforce wing at Miami, this could mean enough pace to compete with RedBull and Ferrari for qualifying.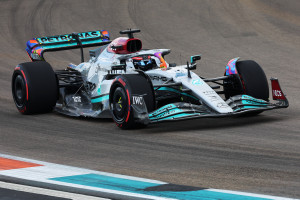 Qualifying is on Saturday at 3pm BST and the race on Sunday is at 12pm BST.