Charles Leclerc took the latest win in the growing rivalry between Red Bull and Ferrari in Australia. Red Bull are trying to stay in the battle but with another DNF for Max Verstappen this is not how to keep up the fight.
It looks as if a fuel leak caused Verstappen's engine to shut down and catch fire on lap 38 of the Grand Prix. It doesn't appear as if it's same issue which caused a double DNF for Red Bull in Bahrain but that was also a fuel system issue. However, Verstappen had been nursing an issue for the entire race before his retirement. Luckily for them though Perez was unaffected in Australia and picked up P2.
These reliability issues are understandably causing Verstappen and Red Bull to become frustrated. In a post-race interview with Sky Sports, Verstappen explained he was aiming at P2 because he couldn't fight Leclerc but "we didn't even finish the race, which is pretty frustrating and unacceptable".
In response, Christian Horner simply said, "I'd rather fix a fast car the make a reliable slow one". But how can they expect to be really in the battle if they can't consistently finish races? Only finishing one third of races is not a statistic which the reigning world champion will want to continue for much longer. The Ferrari of Leclerc was obviously in a league of its own in Australia and Horner's opinions may be inaccurate if they can't keep up with him even when the car is working.
Leclerc is now ahead of everyone else by 34 points in the driver's standings with George Russell in P2. To add to Red Bulls pain Mercedes will smirk at Horner's philosophy as they sit higher in the constructor's championship with their relatively slower, but more reliable car. This is due to them picking up the podiums which Red Bull couldn't keep hold of in Bahrain and Australia.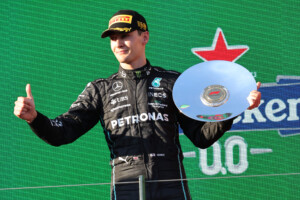 It's becoming more and more likely that Red Bull will be fighting Mercedes for points if they can't resolve these reliability problems, leaving Ferrari out in front. Further to this they will become more reliant of Sergio Perez for points meaning the dynamic in that team may need to change.
It's no secret that Perez is the number two driver at Red Bull, but he seems to treat the car with a little less aggression compared to Verstappen. This means that it could be possible that reliability issues may come more often to Verstappen's car. Along with the hard battles which we have already seen between him and Leclerc, potentially leading to future incidents.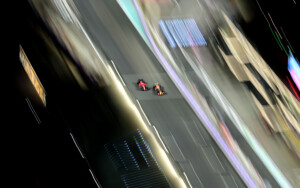 If Red Bull learnt anything from last year, it should be that they need both drivers to be consistently at the top to secure the constructor's title. Mercedes had both Bottas and Hamilton fighting for the team, picking up points and ultimately winning the constructor's title for the 8th time. This is the sort of attitude they will need to adopt to disturb Ferrari's apparent comfort at the top.
Fortunately for Red Bull, in Australia Carlos Sainz had a weekend to forget. His qualifying session did not go well with an eventual red flag meaning he started the race in P9. Then on lap 2 he went too wide at turn 9 meaning he ended up in the gravel trap and was out. He had an electrical issue all weekend which didn't affect his teammate.
Looking forward to Imola, Ferrari will want to capitalise on their momentum to bring a win for the tifosi. Red Bull want to upset that by coming back stronger like they did in Jeddah. The key to this championship appears to the reliability and consistency. We are only 3 races into a 23 race calendar so now is when Red Bull need to fix their problems if they want to be at the top by the end of the year.