ART's Alex Smolyar took his second win of the Formula 3 season in the opening Paul Ricard sprint race, seeing off four other race leaders including home favourite Victor Martins.
Smolyar started the race from sixth while Jenzer's Calan Williams led the field away from reverse grid pole. While Williams held the lead at the start, David Schumacher was slow away from second and dropped to fifth behind Logan Sargeant, Ayumu Iwasa and Juan Manuel Correa.
Williams was unable to pull out of DRS range of Sargeant in the opening laps. Although Sargeant ran wide several times while in the Jenzer's dirty air, the American overtook Williams for first place on lap 7.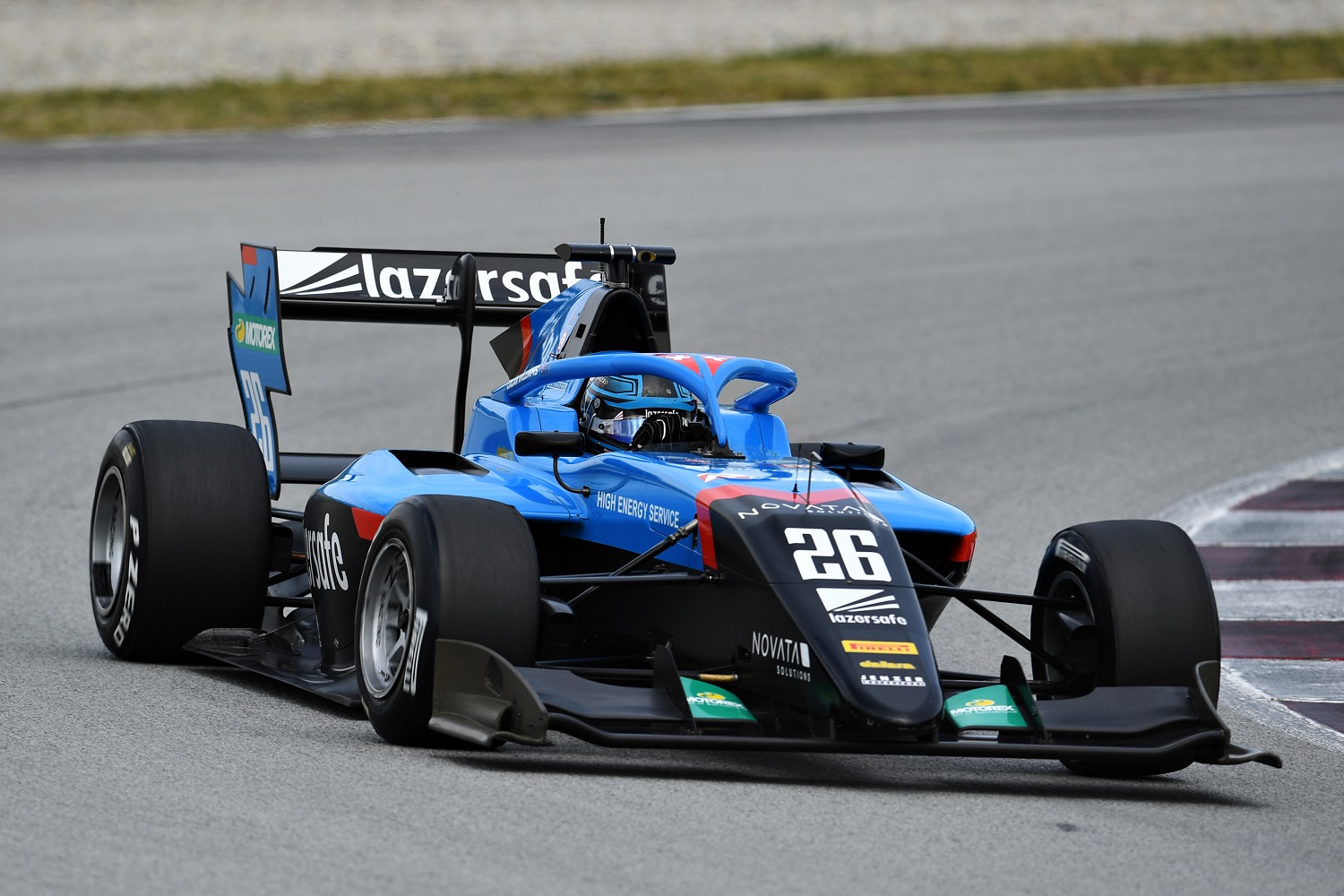 But Sargeant didn't last long in the lead, as Iwasa followed him past Williams on the same lap and continued to pressure the Charouz. Iwasa took the lead himself on lap 10 at Signe, although he was handed a five second penalty for completing the move off the track.
While Iwasa continued to lead despite his penalty, Smolyar and Martins came into play in the leading pack. Smolyar had already passed Schumacher for fifth by the second lap, and took fourth from teammate Correa on lap 9. Martins meanwhile was climbing up the field from tenth on the grid, and was on Smolyar's tail in fifth by lap 11.
Smolyar moved into the podium positions with a move on Williams for third on lap 14, then passed Sargeant for second when Sargeant again struggled in the dirty air behind Iwasa. Martins repeated the same moves on lap 16 to run third behind Iwasa and Smolyar.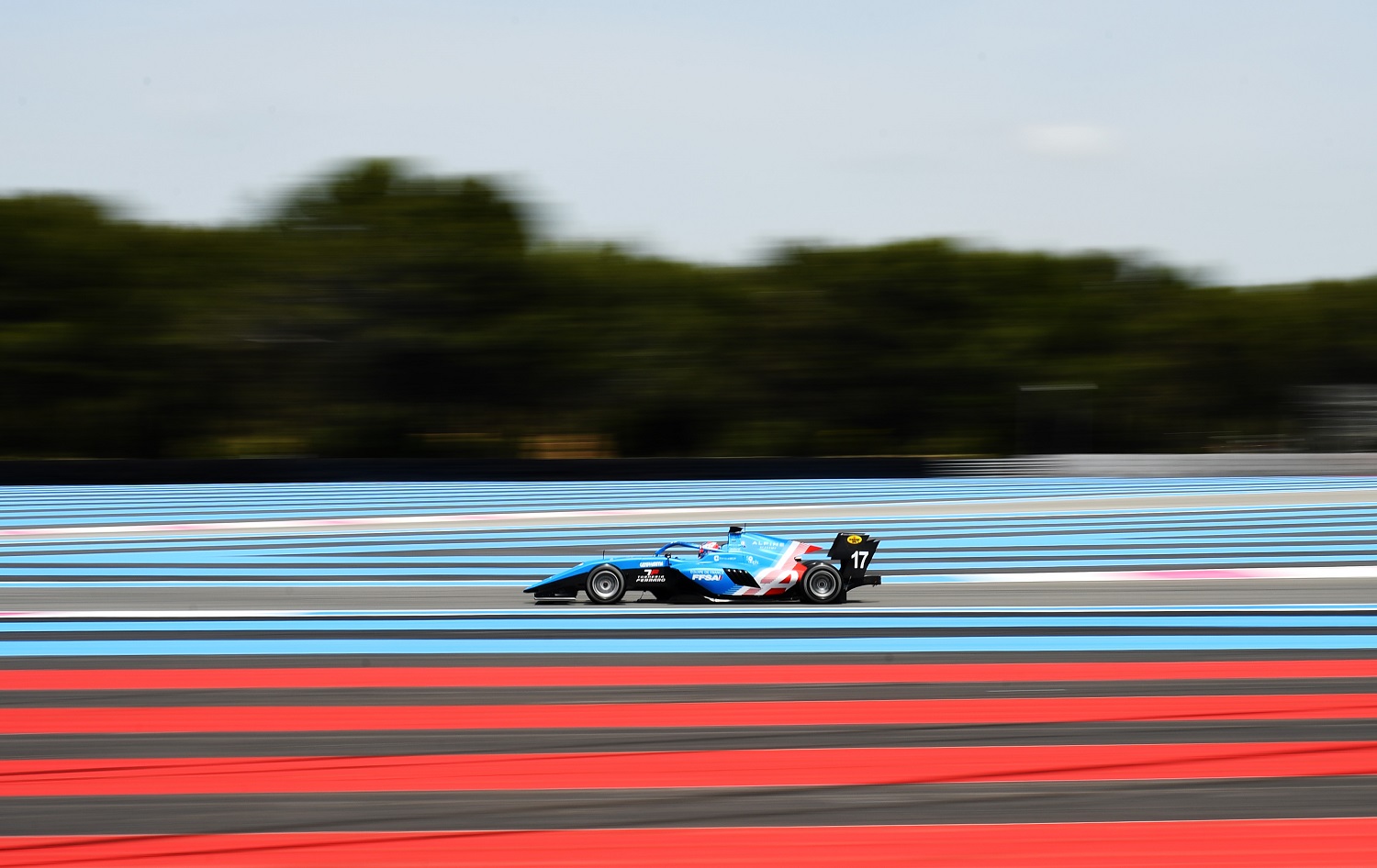 Smolyar and Martins then both overtook Iwasa on lap 17 with the Russian becoming the fourth leader of the race. But on the following lap, oversteer at Signe allowed Martins through to take the lead of his home race.
While Martins looked set to win with just three laps remaining, Smolyar remained within a few tenths to keep him under pressure. Smolyar then closed up behind Martins on the final lap, and retook the lead out of Signe. Martins came home in second, and Williams completed the podium after Iwasa's penalty was applied.
Sargeant finished fourth ahead of Clement Novalak, Correa and Jack Doohan. Iwasa's penalty dropped him to eighth, with championship leaders Dennis Hauger and Olli Caldwell rounding out the top ten. Their Prema teammate Arthur Leclerc finished 12th for the reverse grid pole for race two, having started at the back of the grid after crashing in qualifying.