IndyCar returns this weekend for the ninth round of the season at Road America, Wisconsin for the REV Group Grand Prix.
Last year, as the series was forced to alter its schedule due to the coronavirus pandemic, Road America stepped up, switching dates, and hosted a doubleheader. This year, the track is back to one race.
It is a circuit where Penske and Andretti showed real promise last year in qualifying but failed to capitalise on their promising grid positions. Josef Newgarden and Colton Herta in particular will be looking for redemption at the famous road course situated in Wisconsin.
Chip Ganassi Honda took two out of two wins with both Felix Rosenqvist and Scott Dixon. However, only one of those drivers returns to the famous circuit adjacent to Lake Elkhart following the incident plagued race in Detroit.
Keen fans will remember the incredibly entertaining duel in Race Two between Rosenqvist and Patricio O'Ward that would go down to the wire. Rosenqvist came out on top, arguably one of his best race-day performances to date. O'Ward would have to wait for his first win but came away from the race having declared himself as a future star in the making.
Fast-forward a year and O'Ward has firmly delivered on the promise he showed that day. He has taken two wins at both Texas and Detroit, two pole positions, and comes into the weekend as the championship leader.
DRIVER CHANGES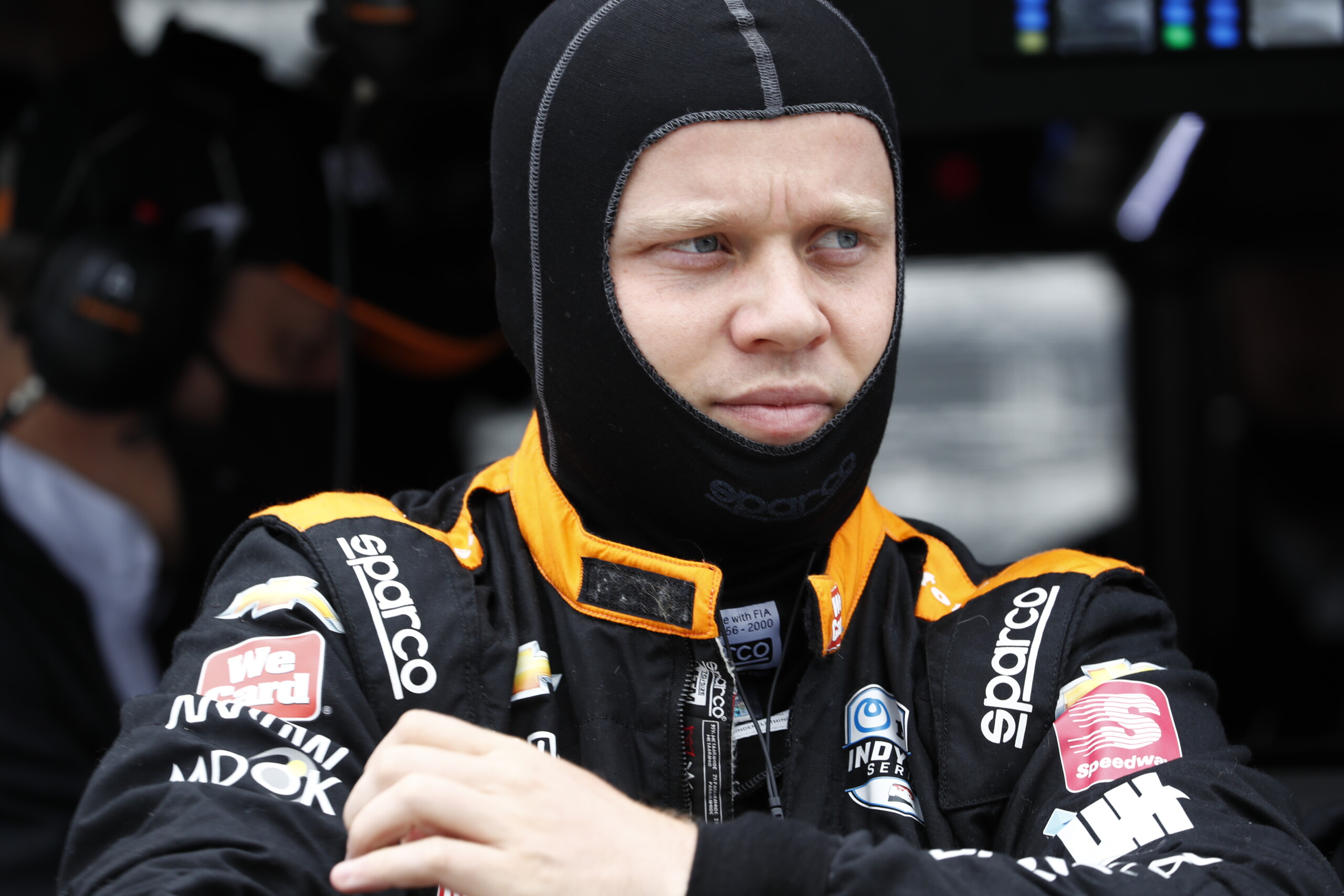 Felix Rosenqvist sits out for this weekend following his incident at Detroit, where he crashed head-on into a barrier, reportedly due to a stuck throttle. His seat will be taken by none other than ex-Haas Formula One driver Kevin Magnussen, who follows former teammate Romain Grosjean to make his IndyCar debut.
The Danish driver reunites with McLaren, the team who facilitated his progression into Formula One, and where he spent two full seasons through 2014 and 2015. He comes off the back of a win in IMSA with Chip Ganassi and will be looking to make an impression on teams throughout the paddock for a potential full-time seat in 2022. What he can realistically achieve is another matter, as he comes in having never tested an IndyCar before.
Meanwhile, Rinus VeeKay made the headline this week as news of a bicycle accident was widely reported. Later it became clear that he suffered a broken clavicle and may miss out on this weekend's race. After undergoing successful surgery, the Ed Carpenter Team put out a release confirming VeeKay's absence, replaced by Arrow McLaren's reserve driver Oliver Askew.
This will be Askew's second outing after substituting for Felix Rosenqvist at Race Two in Detroit. Hopefully, that would have been valuable experience heading into a race where he failed to finish higher than 15th in 2020.
The final addition comes in the form of Cody Ware who will make his IndyCar debut alongside Dayle Coyne Racing with RWR.
Ware, who drives full time in NASCAR got his first taste of an IndyCar earlier this year during a test day with the team at Sebring International Raceway. He also had a run-out at Road America two weeks ago as part of a rookie test day.
PALOU VS O'WARD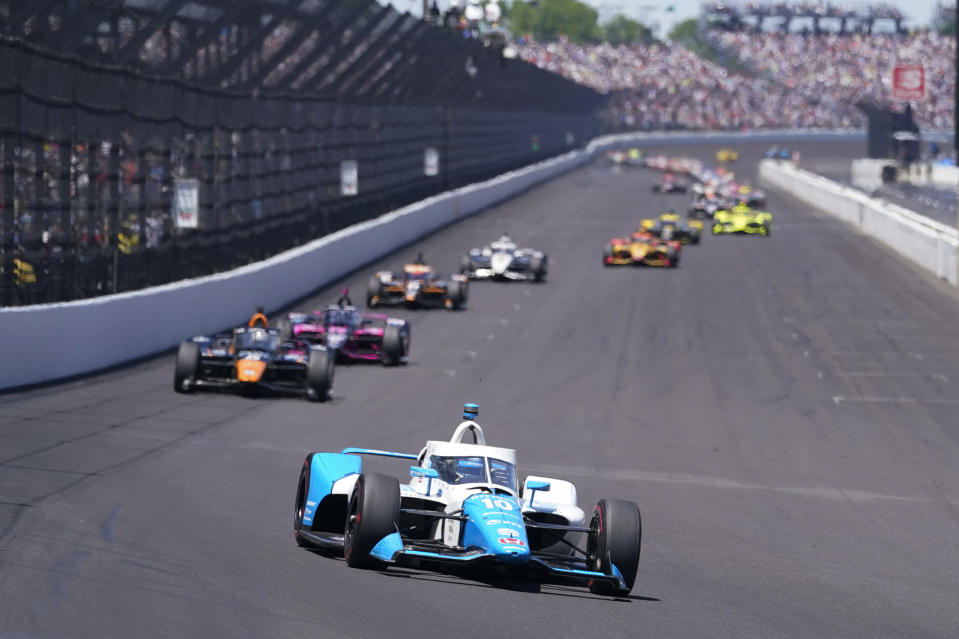 This will be arguably the most interesting and fiercely competitive rivalry on the grid. Alex Palou has a win and a podium in the first two road courses this season and has been consistently quick everywhere he has been. As Chip Ganassi won both races last year despite not qualifying in the Top Five, you know they have race pace and strategy figured out.
He managed a podium and a subsequent Top Ten finish with Dayle Coyne Racing in his maiden outing at Road America, so you would expect him to be do something doubly impressive in what is considered the top team in IndyCar
O'Ward continues to impress. His ferocious race-craft alongside his quirky and endearing personality has charmed race fans across the world, earning him a spot as one of the hottest properties in the sport. A podium and a Top Ten in 2020 mimicks Palou's result and they both sit at the top of the drivers' championship, separated by just *one* point.
I expect O'Ward to impress in qualifying but to be challenged relentlessly by Palou in the race.
WHAT IS GOING WRONG AT PENSKE?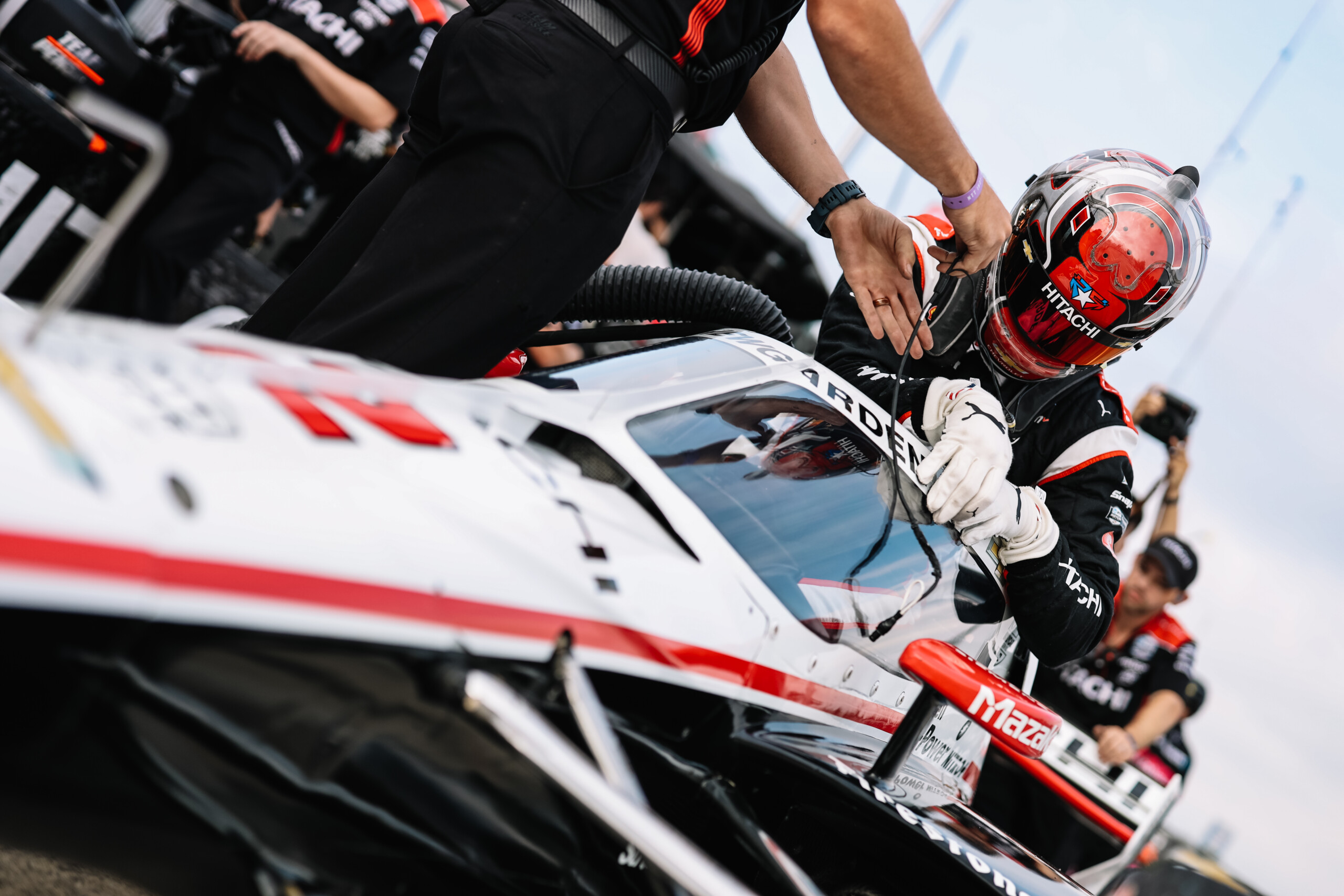 Nine races and for Penske to be winless is staggering.
They have a combined four world championships between Power, Newgarden, and Pagenaud. Yet the team have been let down by poor qualifying performances and unfortunate strategy decisions.
They most certainly should have won both races at Detroit. Will Power took the lead in Race one after Rosenqvist's red flag cycled him to the front on fresher tyres. However, with five laps to go, Grosjean brought out the final red flag which would spell doom for the Australian.
Having pitted under red flags, the Penske's ECU overheated and failed to take the restart. A painful end to what was an incredible performance by the 2014 champion.
Likewise, Newgarden led 67 out of 70 laps in Race Two, but failed at the final hurdle after having to stretch his final stint on the softer 'red' tyres beyond their capabilities. O'Ward would eventually take the win as Newgarden struggled to hold on to the rears.
Newgarden is the most likely out of the cohort to achieve Penske's first win of 2021, with three podiums and a pole position.  For their sake, they will hope they will not have to wait long for it.
The REV Group Grand Prix of Road America gets underway on Friday 18th June. Qualifying will take place on Saturday 19th at 19:30 (BST) while the race is set to get underway on Sunday 20th at 17:00 (BST).