Formula 3 takes to Mugello in Italy this weekend for the final round of a sensational 2020 season, and the conclusion of the title fight between Oscar Piastri and Logan Sargeant.
Mathematically there are six drivers capable of becoming champion this weekend, with Theo Pourchaire, Liam Lawson, David Beckmann and Frederik Vesti all still close enough that a near-perfect weekend could earn them the crown.
But realistically, Piastri and Sargeant have been the only drivers with any real claim to the championship this season, and it would take something remarkable to deny either of them now.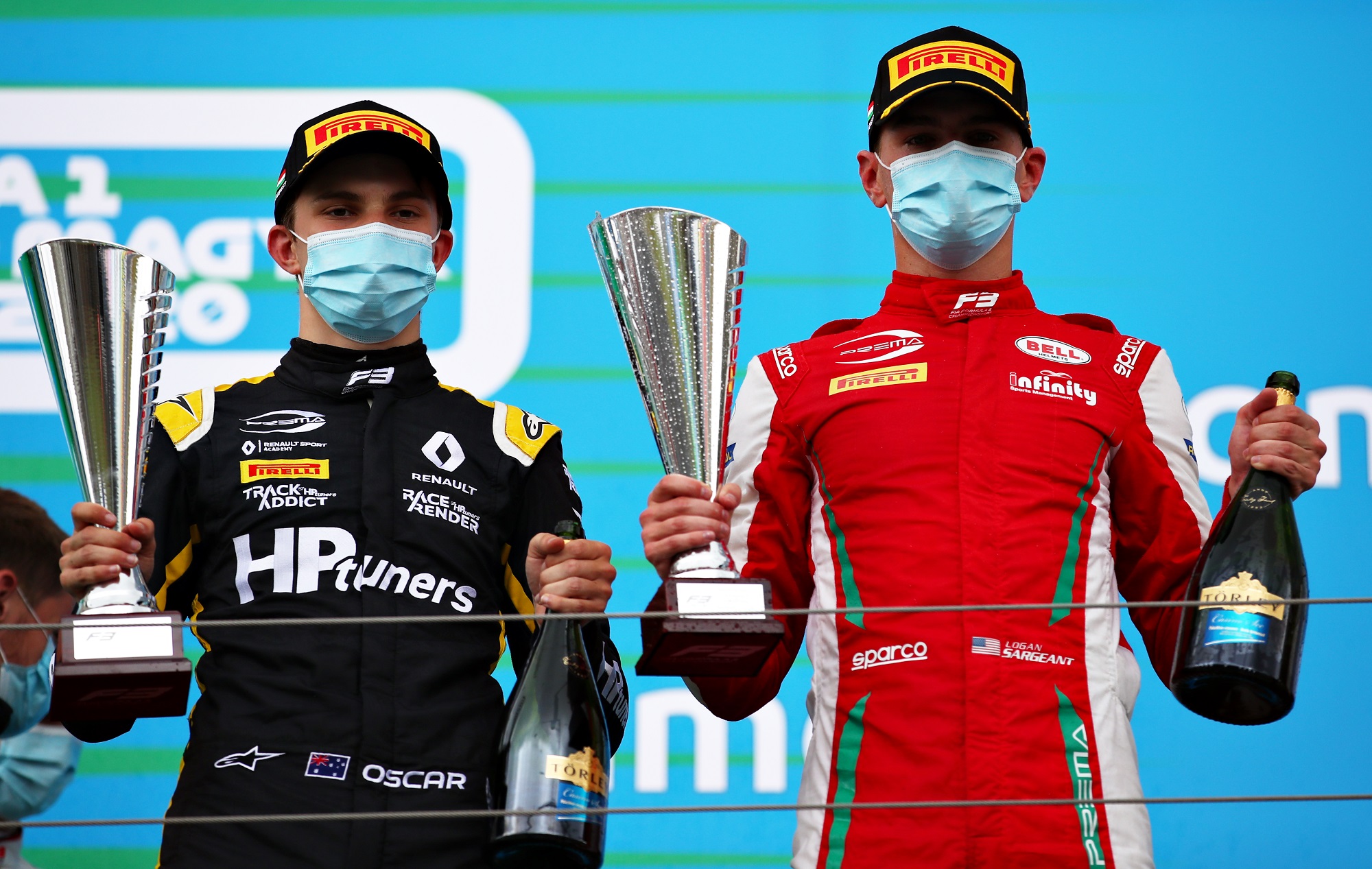 It's Piastri who has the upper hand coming to Mugello. After Sargeant failed to score in both races at Monza, Piastri has an eight-point lead over his teammate. It's not the largest buffer, but it does mean that if Piastri can outscore Sargeant by nine points in the feature race, the title will be his.
This means that if Sargeant misses out on points again in race one, Piastri could finish fifth (providing he doesn't take any extra points for pole or the fastest lap) and become champion. Alternatively, if Piastri wins the feature race, Sargeant would have to be second just to keep the fight alive into the final race.
Therefore, with overtaking expected to be difficult at Mugello, Sargeant's best hope will be to qualify ahead of Piastri and hope to create some space between them while also chasing the bonus two points for fastest lap.
But there will be extra drama in the title battle this weekend, as both drivers come to Mugello with grid penalties hanging over them from incidents in the Monza sprint race. Piastri has a five-place penalty for causing Beckmann's retirement with a Turn 5 collision, while Sargeant will drop three places for cutting across Vesti's front wing and putting them both out of the race.
This could have huge ramifications for the championship, as Piastri and Sargeant will likely be starting in the thick of the midfield and therefore at much greater risk of a first lap incident.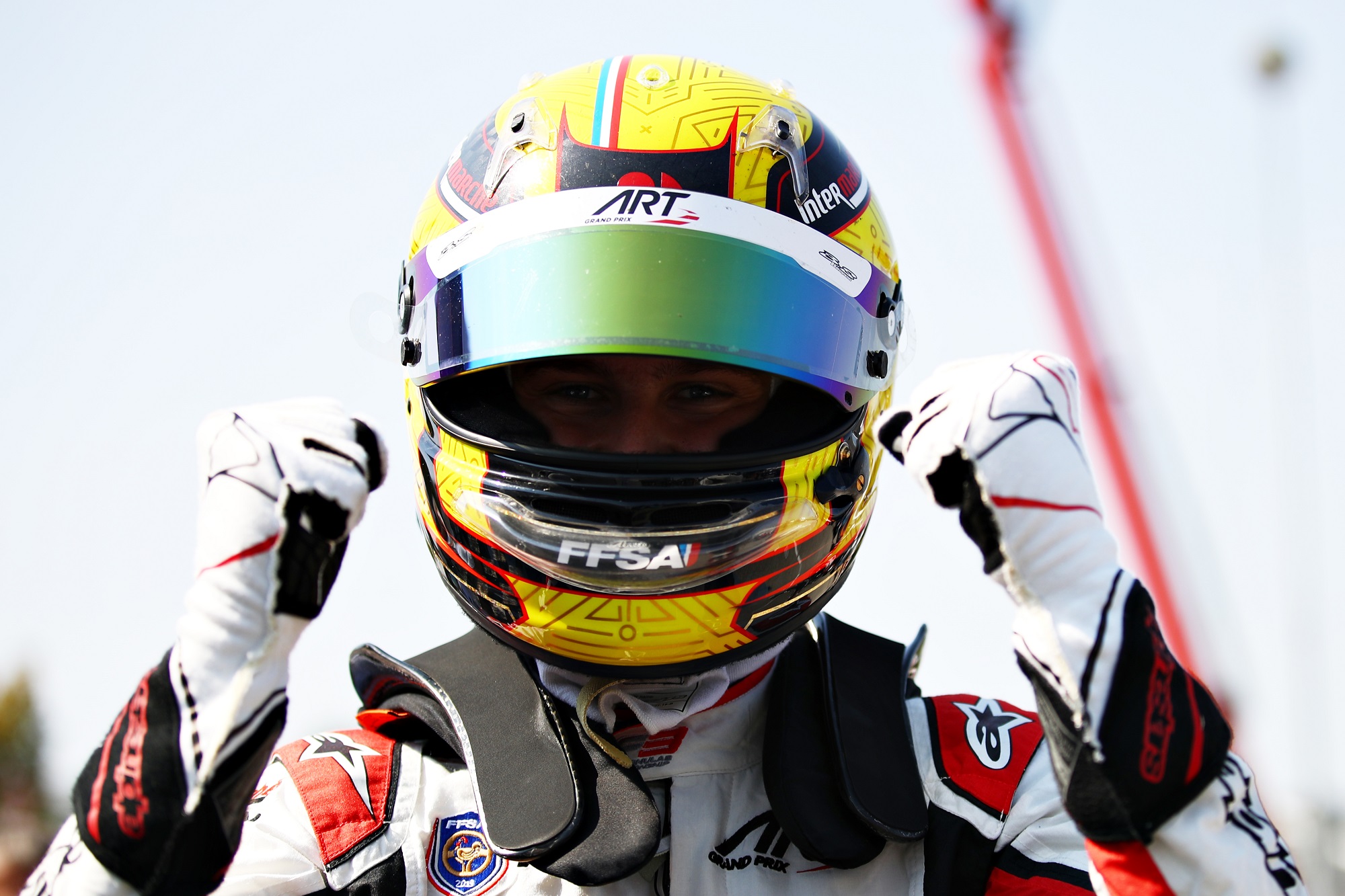 While the rest of the top six will be hoping for problems for Piastri and Sargeant to give them a last-gasp shot at the title, their focus coming to Mugello will be mostly on the tight battle for third in the standings.
Pourchaire heads the group after his double podium at Monza, with nine points over Lawson. Both drivers have been revelations this season, and will be targeting the "best of the rest" spot as a springboard for a title challenge in 2021.
At the other end of the spectrum, there are eight drivers heading to the final round still in search of their first points: Cameron Das, Lukas Dunner, David Schumacher, Jack Doohan, Sophia Floersch, Federico Malvestiti, Calan Williams, and Alessio Deledda. Each of these will be desperate to make some moves this weekend and not end the season still with a zero next to their name.
Of those, Schumacher will perhaps be the most frustrated if he's unable to reach the points in Mugello. His mid-season switch from Charouz to Carlin has so far not yielded the step up the order he was hoping for. And to make matters worse, since his move Charouz has gone on to score with all three drivers, including Schumacher's rookie replacement Michael Belov.
Schumacher seemed to have a turnaround in Monza as he set the fastest time in practice, only to start from the back of the grid after a messy qualifying. But if he can bring that practice pace to Mugello and maintain it across the whole weekend—no mean feat in a field as competitive as Formula 3—then he's got every chance of being rewarded with his first points and confidence boost for next season.