Daniel Ricciardo's path to victory in Shanghai last Sunday was full of all the precise car placement and late-braking brilliance that F1 has come to expect from its smiling assassin.
But what was perhaps the most noticeable part of Ricciardo's win was not the moves he made to achieve it, but who he beat along the way.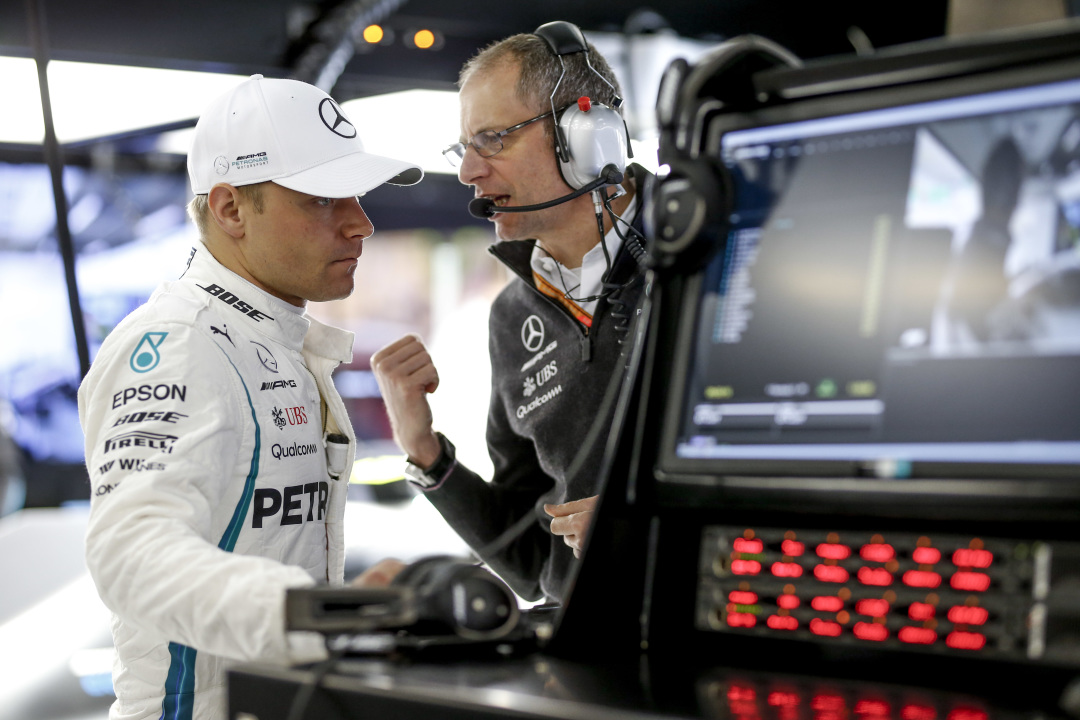 Fans and pundits alike were quick to point out that the two drivers who trailed Ricciardo onto the podium in China—Valtteri Bottas and Kimi Räikkönen—also happened to be the same drivers under pressure from the Australian for a 2019 seat.
It was a coincidence sharp enough to be ominous—and judging by the two Finns' downcast expressions in the post-race press conference, neither appreciated the irony in that result.
For Bottas, the timing of his defeat by Ricciardo could hardly have been less fortunate. It was only a week ago that the Finn was being criticised for a lack of aggression in his pursuit of Sebastian Vettel for the lead in Bahrain, and it will surely not have escaped his notice that one of those critics was Ricciardo himself.
After Bahrain, Ricciardo was quoted by Motorsport.com as saying he would have "at least tried" to overtake Vettel were he in Bottas's position: "For me, the first opportunity you have to take. If it's for a win, you just can't [settle]."
To then have victory snatched away at the very next event, with a decisive move up the inside by the same man posturing to replace you? There's misfortune, and then there's misery.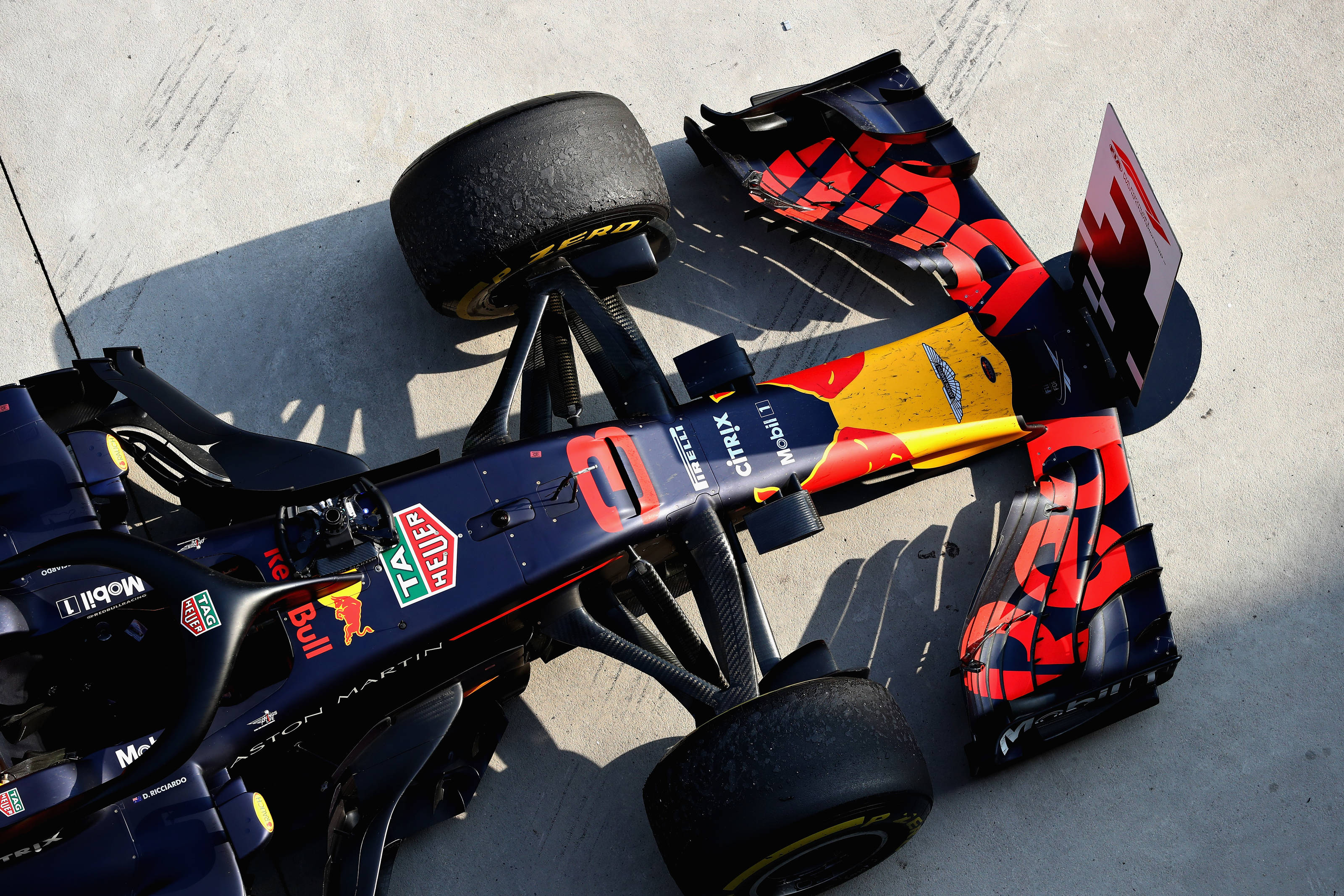 But what makes matters worse for Bottas is that he didn't just lose out on victory for himself, he also let slip a victory for Mercedes.
With Lewis Hamilton struggling to get on the pace across the China weekend, the burden was on Bottas to lead Mercedes' charge against Ferrari and secure their first win of the season.
And although the Finn's chances of winning in Shanghai were ruined by the ill-timed safety car, it's hard not to notice the similarities between this race and Bahrain. Both times Bottas was the lead Mercedes, both times a clever pit strategy put him in a winning position, and both times he finished only second.
Add that to the qualifying crash in Australia that left Bottas starting 15th on the grid, and Mercedes could be forgiven if their faith in the once-Flying Finn has become a little half-hearted this year.
And the danger there is that Hamilton, also out of contract this year, has hinted several times that the next deal he signs might well be his last. The driver decisions facing Mercedes this year will therefore be made with that post-Hamilton future in mind—their priority will be to lock in place the driver most capable of leading the team forward once Hamilton departs.
Given that's something Ricciardo's already shown he can do during his Red Bull tenure, Bottas will have a lot of work to do after his early season errors to prove to Mercedes that he is still their best option.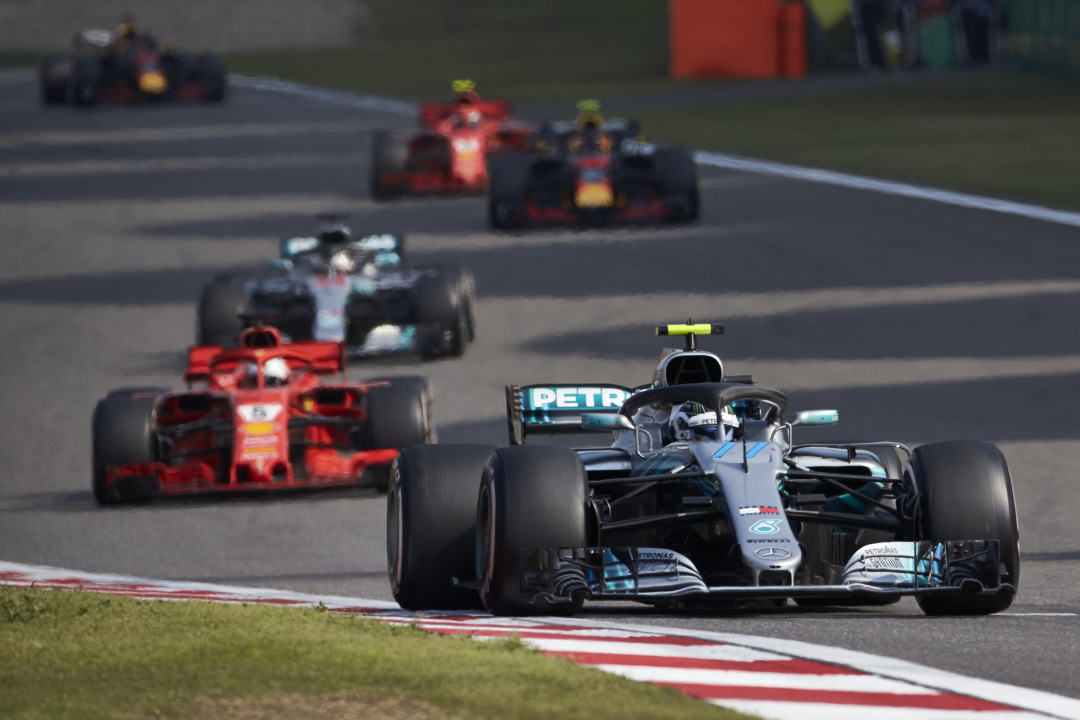 There is still time for Bottas to turn his situation around—although that time is fast running out.
Ricciardo's contract renewal talks with Red Bull were due to start this month, and if he decides early not to stay then the Australian could be meeting with Toto Wolff by the time F1 comes round to the European season in May. The uncertainty over Hamilton's extension might hold up the talks for now—but alternatively, the fear of Ferrari poaching Ricciardo while Mercedes waits may well push Wolff into a swift decision.
Bottas will need to impress quickly, then, if he is to even remain in the running for his seat. But luckily for the Finn, the next race in Azerbaijan should be one of his stronger events—last year, he came from the back after a first lap crash to steal second from Lance Stroll across the line.
Another performance like that will go a long way to restoring Mercedes' confidence in Bottas at this crucial time in the season—and if he can go one step further and take the Silver Arrows' first 2018 win, then all the better.
But whatever results Bottas brings from Baku and beyond, he will have to up his game generally, and prove he is capable of taking the fight to Ferrari and Red Bull whenever Hamilton can't.
Because as messages go, Ricciardo's "lick the stamp and send it" jibe on the Shanghai podium couldn't have been any clearer: if Mercedes wants a driver who will do more than settle for second, they know where to find one.