Three rounds left to go, and both championships wrapped up but that doesn't stop the action. Mexico is next with plenty of off-track drama to chat about before the on-track drama begins.
Haas vs Alpine vs RedBull vs The Stewards
During the US Grand Prix Alonso hit the back of Stroll after the Aston Martin made a late move down the back straight. This sent the front end of the Alpine into the air before brushing a barrier. Luckily for the Spaniard, he was able to get his car back to the pits for the team to change the tyres and front wing. However, it appeared his wing mirror was not attached properly and came off during the race.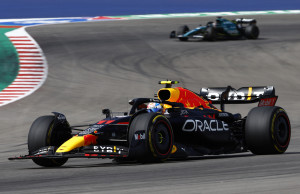 The RedBull of Perez also had an issue with body parts falling off. After a first lap incident part of his front wing was flapping around for several laps before flying across the track. The team decided not to change his wing through the entire race because he would lose too much track position.
After the race, Haas protested against both RedBull and Alpine which led to a 30-second time penalty for Alonso, dropping him outside the points. Alpine has since contested the result and will be a part of a hearing, scheduled to take place today. The protest regarding Perez was seen as inadmissible by the stewards.
The problem actually lies with the stewards. They should have brought out the black and orange for both cars like they have done with Magnussen many times this season. This looks to be another case where the teams are coming out worst off from a decision which they should have made during the race by the stewards. This is likely to cause many rumours throughout the paddock.
Perez takes on his Home Race in a Championship Winning Car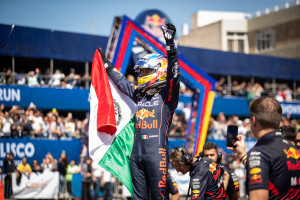 This year there is no doubt which team has been able to capitalise the most in races, and with both championships wrapped up, this may be Perez's chance to be the first Mexican to win his home Grand Prix.
It has been no secret that Perez has had to play number two driver this year and last year, the difference now is that there is no need for the team to favour Verstappen to gain points for his championship. This means that Perez has everything behind him to win the race. However, performances have not been on his side lately.
Whilst overall he is still an extremely quick driver, he has struggled to keep up with his teammate as well as the Ferraris and often both Mercedes. He will be hoping for a turnaround in form so he can give the home crowd something to cheer about.
Qualifying is on Saturday at 9pm BST and the race starts at 8pm on Sunday.