After what felt like an extremely long time, Formula 1 is back with a street race in Baku. However, while the winner and fastest team may be predictable, the weekend format has changed. There will be six sprint weekends this season, starting with the Azerbaijan Grand Prix, but after a vote, the sprint weekend format is drastically different.
Sprint Saturday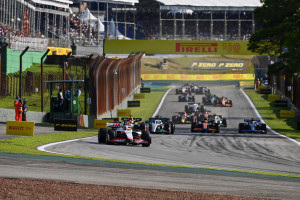 For those that didn't know, there was rumour and discussions amongst the teams regarding the structure of a sprint weekend from the start of the season. A vote was taken and it has been decided that qualifying for Sunday's race will be on Friday with Saturday becoming 'Sprint Saturdays'.
A one-hour Sprint Shootout will determine the grid for the Sprint just a few hours later. This makes Saturday a stand-alone day meaning teams don't have to worry about where they finish affecting them for Sunday's Grand Prix. 
The reason for this is that Pirelli hasn't been able to make enough tyres for the season so this is the solution Formula 1 has come up with. Another reason will likely be in the name of entertainment for the viewer. 
There will be many opinions floating around about the changes, but this will be the format for all six events this year so we will have to wait until the last one to see if this is a format that will work for Formula 1 in the future.
Introducing… Sprint Saturday ✨

🗓️ All-new weekend format
👀 Saturday's Sprint sessions do not affect the Grand Prix
⏱️ Friday's qualifying sets Sunday's grid
🆕 New Sprint Shootout qualifying session

The first Sprint Saturday is only four days away! 📅#F1Sprint pic.twitter.com/vPq9kYuyH4

— Formula 1 (@F1) April 25, 2023
Formula 1 Cars on track again
It has been a month since we last saw the teams take to the track in Melbourne for what ended up being a chaotic race with many controversies and lots to talk about. However, we are now back on the streets of Baku but the results could be a familiar story.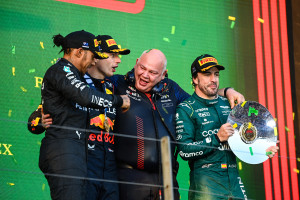 Red Bull will likely be very dominant again with their overall raw pace. But in the break, other teams have been able to go away and develop their cars because, unlike in the summer, there has been no mandatory factory shutdown. 
With this in mind we could see Alonso push his way past the Mercedes, or will they have done enough to stay ahead? George Russell has said there will be plenty of changes to the car for this race.
For those long-suffering Ferrari fans they will have their fingers crossed the team managed to pull out some development to make their car and strategy more reliable, while McLaren fans will be hoping for more pace. There are many reasons to watch this weekend but the progression of some teams will go unnoticed but is worth keeping an eye on.