MP Motorsport's Richard Verschoor took his first Formula 2 win in the second Silverstone sprint race, with a calm performance from reverse grid pole.
Verschoor got a good launch from reverse grid pole to enter Abbey ahead of Marcus Armstrong and Dan Ticktum. But as the top ten settled their positions through the opening corners, Ralph Boschung spun at the rear of the field and collected Alessio Deledda, bringing out the safety car before the end of lap 1.
At the restart on lap 5, Verschoor bolted clear of Armstrong and Ticktum to see off any potential move for the lead. Just behind them, Oscar Piastri initially took fourth place from Liam Lawson, but Lawson fought him back on the following lap to retake the position.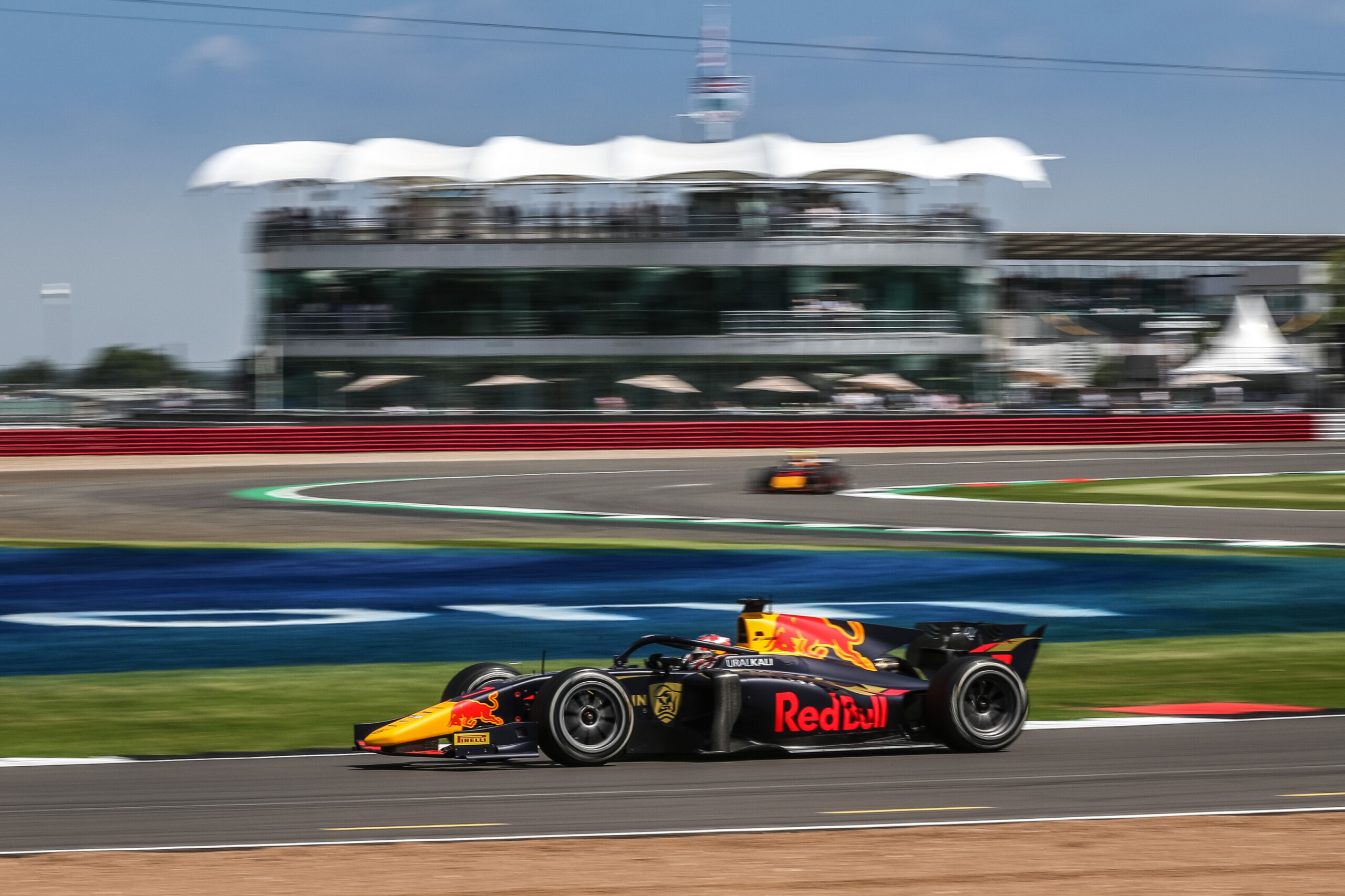 The green flag racing only lasted for another few laps, as the safety car was again brought out on lap 7 when Jehan Daruvala hit the back of Bent Viscaal at Vale and put the Trident into the gravel.
When the safety car pulled in on lap 11, Verschoor was again able to jump clear of Armstrong, while Ticktum was close enough to put pressure on the DAMS ahead. By the end of the first racing lap, Verschoor was more than a second clear of Armstrong, but six tenths separated Armstrong and Ticktum.
Meanwhile, the fight between Lawson and Piastri resumed with just half a second splitting the two. Piastri tried several times to squeeze his way past Lawson, first up the inside of Vale on lap 15 and again around the outside of Woodcote on lap 16.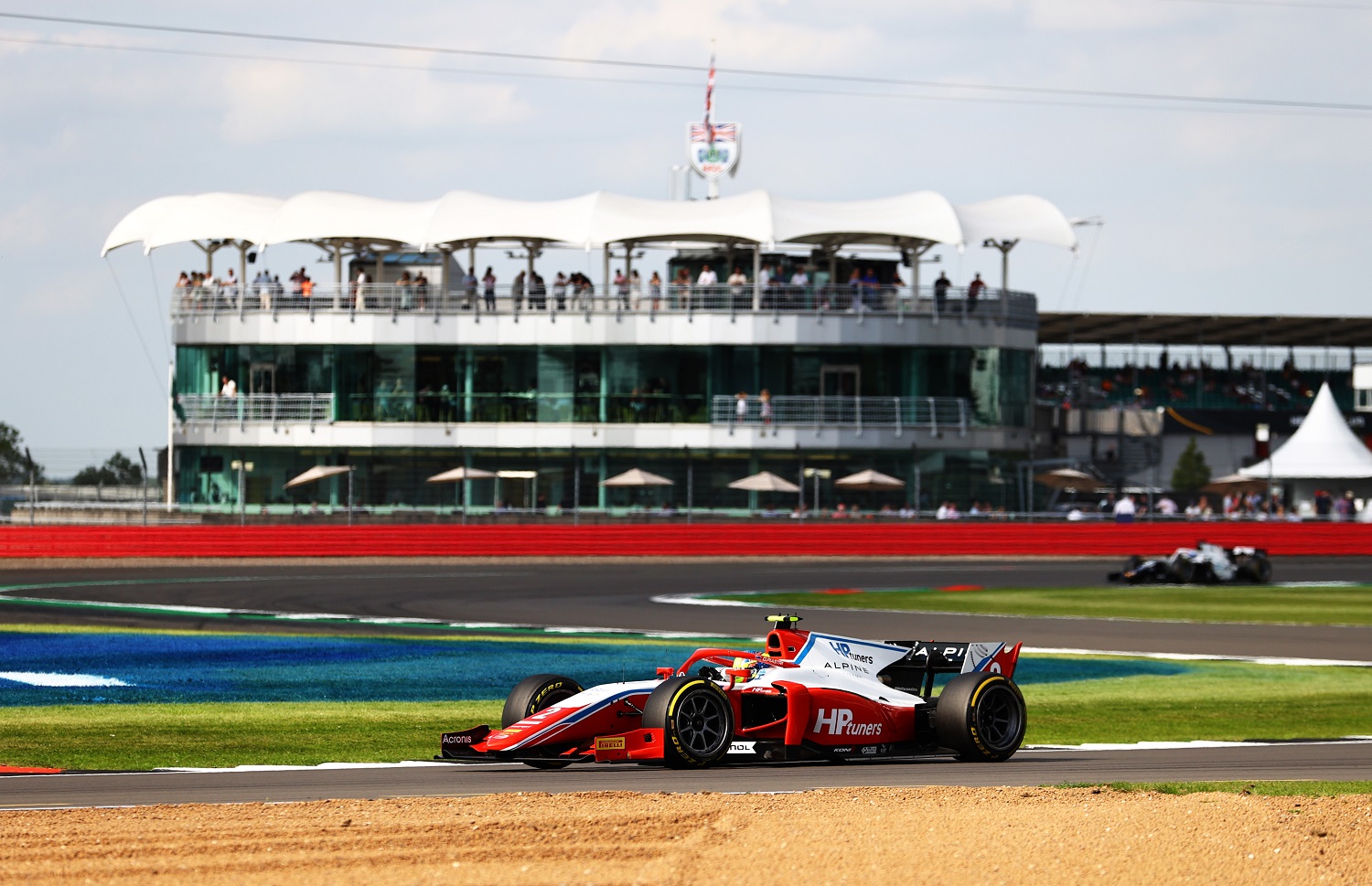 But after Lawson was able to close the door each time, Piastri was finally close enough to dart to the inside at Brooklands on lap 18 and take fourth place. And once freed from behind Lawson, Piastri set the fastest lap as he tried to reel in Armstrong and Ticktum in the final laps.
But despite Piastri's pace, the gap was too large to overhaul before the chequered flag, and Verschoor led home Armstrong and Ticktum for the podium. Piastri came home fourth with the fastest lap to add another ten points to his new championship lead. Lawson finished fifth, ahead of Juri Vips, Felipe Drugovich and David Beckmann.