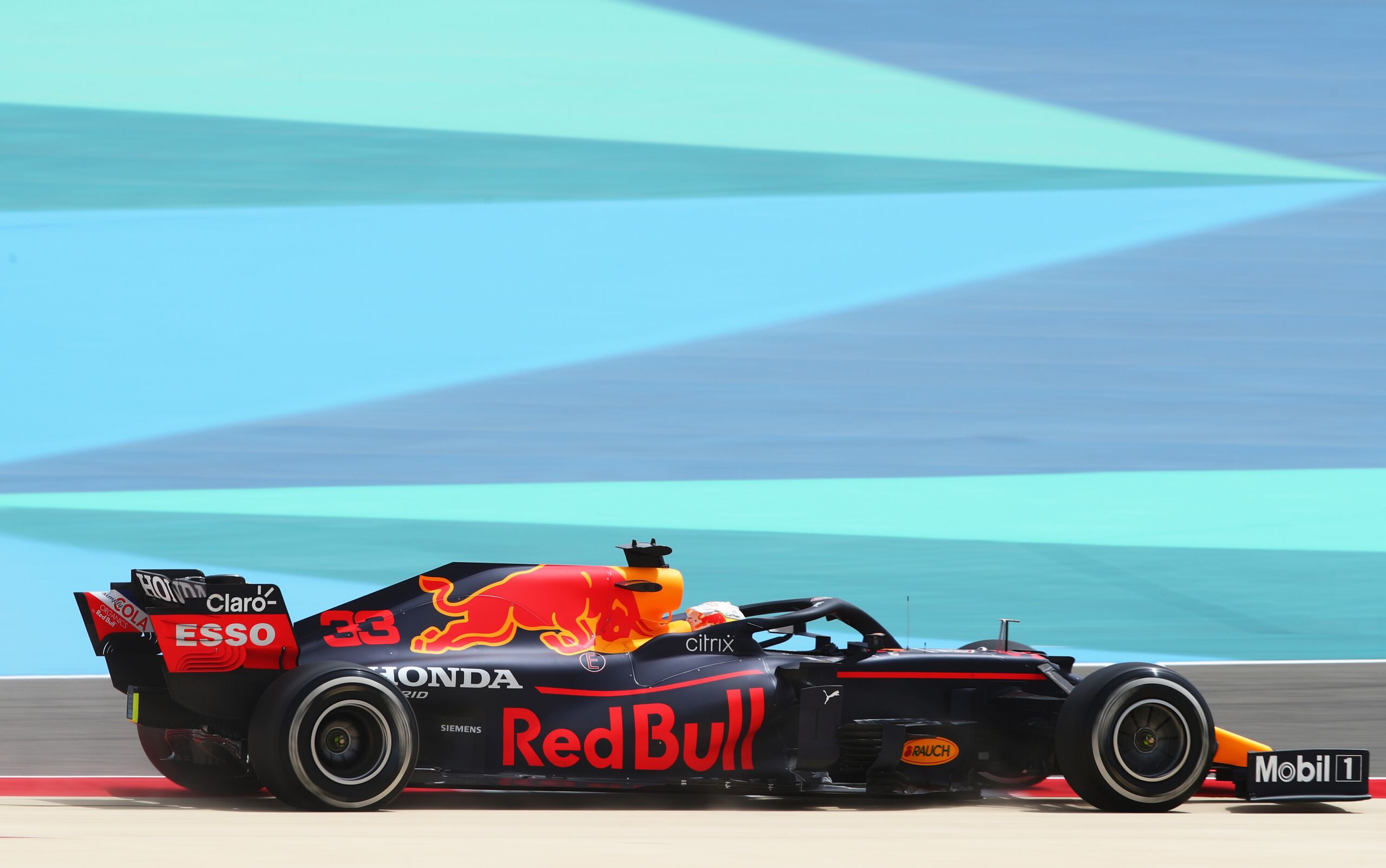 Here we go, four more hours but I can't see much changing except for the odd driver and the weather.
Daniel Ricciardo still on top of the timing sheets as we start with Gasly and Verstappen close behind in the standings
This session can be described in one word, dusty! They can't push the cars and are having to short shift and are actually off the throttle at some points on the track.
Coming up to the three hour remaining mark and very little has changed, we're waiting on the first appearance of the seven time World Drivers Champion Lewis Hamilton
Will they refer to him as Sir Lewis?
First sight of Carlos Sainz in his new Ferrari, it's a big year for the young Spaniard.
Three hours and two minutes and the World Champion joins the track for the first time and looks straight on it power sliding his way around the track. Times are still down on Ricardos best set earlier today in the morning session, laps are around four to five seconds slower.
Verstappen goes fastest on a 1:31.4O on the hard tyre After completing 80 laps.
Drivers seem to be finding some grip now as Max remains out gaining valuable data for the team.
Tsunoda has impressed on his first outing in the AlphaTauri it's a little odd seeing the number 22 and not having Jenson Button driving behind the wheel.
With 1 hour 37 minutes left on the clock Lewis and the Mercedes seem to be getting into their stride with a lap still a full 1.5 seconds behind the pace set by Verstappen.
With 90 minutes remaining
1 VER 1:31.412
2 NOR +0.397
3 GIO +0.533
4 OCO +0.716
5 RIC +0.791
The number 9 Haas has completed 48 uneventful laps.
55 minutes to go and Verstappen puts in a flier 1:30.6 and has completed 113 laps just as Carlos Sainz spins his Ferrari.
Hamilton getting the laps in, still off the pace but getting valuable data and obviously we don't know his fuel levels.
Lando Norris is comfortably third on the timing sheets behind Ocon and Verstappen. The McLaren looks very happy with its new Mercedes engine.
24 minutes to go and Lando posts a faster lap taking him into second place overall. McLaren have had a solid first day of testing.
Lance stroll posts an impressive 1:31.7 and moves up to fourth in the over all rankings.
Hamilton is out lapping in his Mercedes, but he is seriously lacking in traction, spectacular to watch but he's not improving his times.
Under five minutes to go and the virtual safety card has been deployed, and that brings the session to an end.
1 VER 1:30.674 139
2 NOR +0.215 46
3 OCO +0.472 129
4 STR +1.108 46
5 SAI +1.245 57
6 GIO +1.271 68
7 RIC +1.529 45
8 GAS +1.557 74
9 TSU +2.053 37
10 HAM +2.238 42