Formula 2 takes to the outer loop of the Bahrain International Circuit this weekend for the final round of the season, and the title showdown between Mick Schumacher and Callum Ilott.
Last weekend's racing on the traditional Bahrain circuit saw a mixed weekend for the two title protagonists. At first Ilott looked to be doing everything he needed to keep his championship hopes alive, by qualifying on pole and finishing second in the feature race. But in the sprint race a collision with Jehan Daruvala saw him finish outside the points.
However, Schumacher wasn't able to take full advantage of Ilott's crash and deal a crushing late blow to his rival's hopes. While he put in a great damage limitation drive to fourth in the feature race, Schumacher struggled to keep his tyres alive on Sunday and slipped backwards, eventually taking home only two points for seventh.
As a result, the gap between Schumacher and Ilott has narrowed to just 14 points with 48 still available. The good news for Schumacher is that if he can still clinch the title on Saturday if he outscores Ilott by four points.
Winning the feature race would be enough regardless of where Ilott finishes, but if Ilott finds himself outside the points again then Schumacher can afford to finish as low as eighth and still be crowed champion before the sprint race.
As for Ilott, he just has to pick up as many points ahead of Schumacher as he can. Four points for another pole would be a great way to start, but he'll have to convert that to a top three result at least—something Ilott has only managed twice from five pole starts so far this year.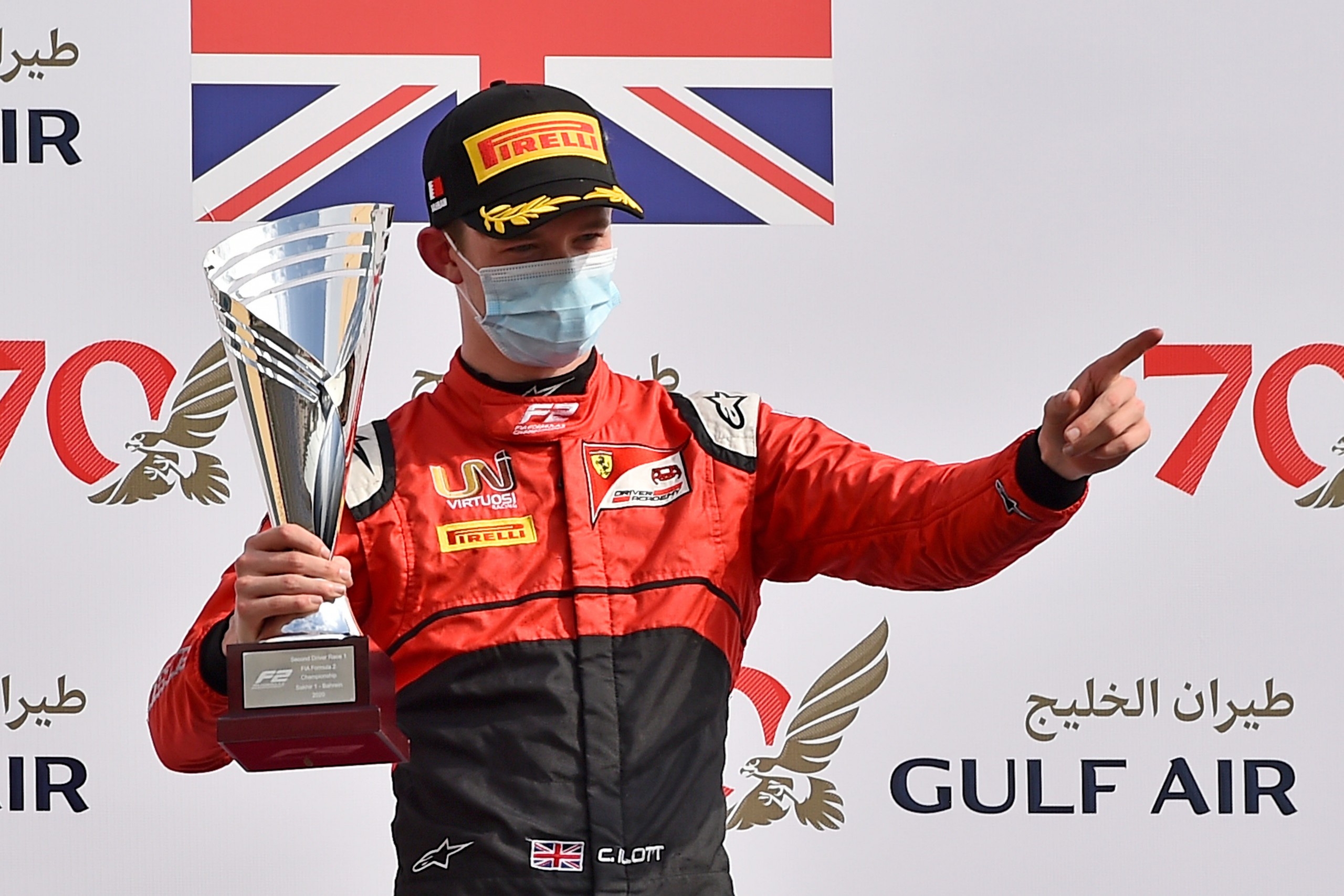 While Schumacher and Ilott fight it out for the F2 title, Yuki Tsunoda will be returning to Bahrain with a point to prove.
Last weekend he entered the event third in the drivers' standings and with the pace throughout practice to be a definite contender. But a spin in qualifying that left him at the back of the grid for Saturday, then a puncture on the first lap of the sprint race, meant that potential went unrealised.
The Sakhir finale has now become a crucial event for Tsunoda's hopes of graduating to F1 next year. He might be only five points adrift of Nikita Mazepin in third, but Tsunoda is also only eight points ahead of Christian Lundgaard in sixth, meaning another unlucky weekend could cost him the super licence points he needs.
It's a different story, however, for Tsunoda's Carlin teammate Daruvala. The Red Bull junior had a breakthrough weekend with his maiden podium in the feature race, followed by a strong performance in the sprint race before he was hit by Ilott.
After a difficult debut year that's seen great qualifying pace often go unrewarded on race day, Daruvala will be aiming to build on this momentum and end his season on a high note.
Carlin will also be hoping Tsunoda and Daruvala return some strong results for the team as well as themselves. The British outfit is currently fourth in the teams' standings with just seven points keeping them ahead of ART.