In the wake of Romain Grosjean's awful crash at the start of the Bahrain Grand Prix, the Haas F1 team have announced that to allow him some time to recover, the second Haas seat alongside Kevin Magnussen will be filled in for at least the Sakhir Grand Prix by Pietro Fittipaldi. In light of this announcement, it would be a good time to talk you through the career of another chapter in the Fittipaldi F1 dynasty.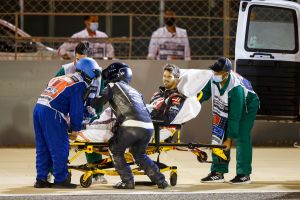 So as you have already guessed, yes Pietro is related to 1972 and 1974 F1 world champion Emerson Fittipaldi. He began karting when he was eight years old in Florida having been born there, and went on to win three important championships between 2006 and 2010. He also racked up 37 wins, 63 podiums and 21 pole positions in that time.
He made the step up to car racing in the short-track NASCAR series, and his first taste of championship success came in 2011 when he won the individual track championship of the Hickory Motor Speedway, when he was aged only 15. At the end of 2012, he decided to make the trip across the Atlantic to Europe and have a crack at single-seaters.
He made his single-seater debut in the BARC Formula Renault championship, finishing 8th in the championship for 2013 and then for the following year he completely wiped the floor with the rest of the field, winning the championship by a huge margin. He also made a one-off appearance in the Formula Renault EuroCup series as well as a partial campaign in the Formula Renault Alps championship. Despite only doing four of the seven events, he still managed to finish a respectable ninth in the final standings.
For 2015, he stepped up to Euro F3 but endured a lowly year, scoring only 32 points and finishing 16th at the end of the season. His team Fortec Motorsports were not the force they once were in F3. Undeterred though, he stuck with Fortec and moved up to the Formula V8 3.5 Series for 2016.
The championship Pietro was entering was the phoenix rising out of the ashes of what was Formula Renault 3.5, just Renault had withdrawn their support for the series that was a strong alternative to GP2 (now Formula 2). It was a shell of its former self but still contained some notable talent, but it still didn't help Pietro and he ended the season tenth. The following year however, he stuck to the series and moved to the Lotus-branded Charouz team for 2017.
The series made the step up in terms of new locations. Having only been racing in Europe the previous season, Formula V8 3.5 raced on the undercard to the FIA World Endurance Championship at the likes of the Mexican, US and Bahrain Grand Prix circuits. Grid numbers were dwindling however and the series was dying a slow death, but that didn't take away what Pietro achieved that season.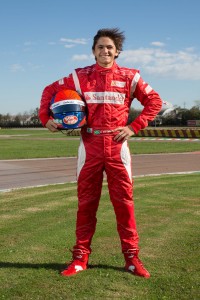 Battling to the last round, he went up against SMP Racing-backed Matevos Isaakyan and won the championship. So now Pietro would look to the following season as to what to compete in and logically the next step would be F2, however he opted for a heavy program in 2018. At least, he intended to.
Fittipaldi opted to compete in three different championships in 2018: Japanese Super Formula with Team LeMans, IndyCar with Dale Coyne Racing and the FIA World Endurance Championship with DragonSpeed. Some programs would have taken priority over others; the reason I say that is because it didn't entirely pan out like that.
After doing a single event in IndyCar and Super Formula, Pietro was qualifying for the WEC 6 hours of Spa when his power steering seized going up Eau Rouge. He went straight into the tyre wall which resulted in a compound fracture of his lower left leg and broken right ankle. He required surgery and was out of action for a couple of months, but thankfully he was able to get back to competing in IndyCar for the last five races of the season.
For 2019, it was announced that Fittipaldi would become one of the test and reserve drivers for Haas F1 with the intention of getting some time in the car in Free Practice 1 sessions. Alongside that though, Fittipaldi was also confirmed to be competing in the DTM championship as one the Audi drivers, which didn't yield much success but he still scored a respectable 22 points, and even a couple of fastest laps.
He didn't remain in DTM for this year – I'm not entirely sure if he had a racing program for this year before the pandemic hit – but in any case he's remained Haas' reserve driver. Now, in the wake of Grosjean's horror crash, Pietro Fittipaldi will make his F1 debut this weekend in the 2020 Sakhir Grand Prix. It is unlikely we will see Pietro in F1 full time unfortunately unless he does what Kamui Kobayashi did and stun everyone enough in these last two races to earn a race drive. Though with pretty much all the seats taken, even that won't mean he'll earn one.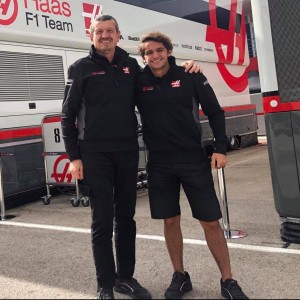 However it doesn't mean he will be the last Fittipaldi in F1. Be on the look out for Pietro's brother Enzo who is part of the Ferrari Driver Academy. He was Italian F4 champion in 2018, runner up in Formula Regional Europe last year and competed this year in FIA F3. Also Emerson Fittipaldi, Jr., who is part of the Sauber Junior Team and is competing in European karting. And yes.. he's actually the uncle of Pietro and Enzo, despite being born in 2007.
Back to Pietro, don't expect any miracles from him having never been in an F1 car in a race situation or tested extensively. However, any and all potential outcomes for Pietro can only be a win for him. Best of luck to him and of course, all our well wishes to Romain Grosjean and his family as he makes his recovery.