It was a dry but overcast afternoon in Monaco and, as the green light went out in Q1, eighteen of the drivers took to the Circuit de Monaco in a bid to claim pole position.
Monaco is a tight street circuit, so many choose to set competitive times early to avoid being caught out by a yellow or red flag. Early lap times are crucial at this track.
Both Red Bulls of Gasly and Verstappen sat in the garage at the beginning of Q1, with Verstappen's car being pulled apart and swiftly put back together. Whatever issues he had seemed to have been fixed as he exited the garage.
Leclerc struggled to set a good lap time at the start of the session,  having been held up by Lance Stroll. Hulkenberg almost ran into Giovinazzi in a very similar situation at turn 18, with the pair being put under investigation for the incident.
Verstappen had the initial time to beat, three tenths quicker than defending world champion Lewis Hamilton. Leclerc was in third, with Alex Albon sitting in an impressive fourth place for Toro Rosso.
Hamilton also seemed to struggle, as replays showed the Mercedes driver locking up going into the chicane. After a bit of a scrappy lap, his teammate Bottas managed to set the pace with a 1:11.562.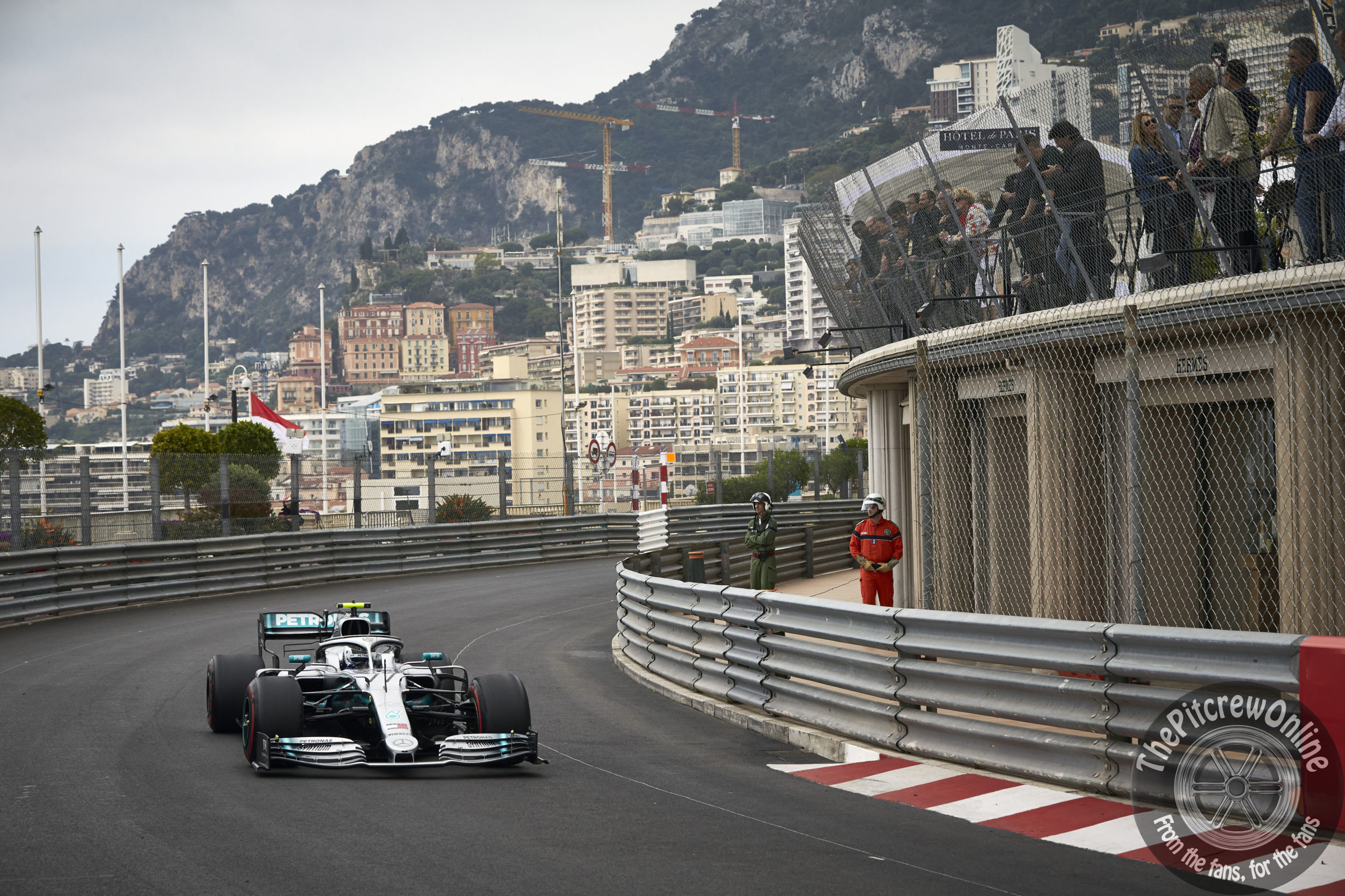 Leclerc then missed the weighbridge procedure, as did Perez and Hulkenberg. All were investigated after qualifying came to a close for the infringements.
Vettel clipped the barrier at the Swimming Pool exit before pitting and returning to the track to set a competitive time. The Ferraris were cutting it fine in P17 and P15 as the chequered flag came out.
After topping the session in FP3, Leclerc dropped out of the session in a disappointing P16 at his home Grand Prix, having been left in the garage by Ferrari as the session came to a close. It was a costly and frustrating mistake which resulted in Leclerc falling behind traffic on his final attempt. Joining Leclerc in the drop-zone were Perez, Stroll, Russell and Kubica.
Both Mercedes went out at the beginning of Q2, with Bottas setting a new track record and Hamilton struggling to match the pace of his teammate in P3 behind Verstappen. Hamilton quickly managed to slot into second spot.
Several drivers made minor mistakes throughout the session, including Magnussen who clipped the wall going into Mirabeau as his Haas struggled to find grip.
With five minutes remaining in Q2, all drivers bar Verstappen went out to set their quickest laps. Verstappen sat in P1 in front of both Silver Arrows as the session ended with Hulkenberg, Norris, Grosjean, Raikkonen and Giovinazzi in the elimination zone. Grosjean was majorly unhappy with P13 after having been held up by the Red Bull of Pierre Gasly, who was then put under investigation for the incident.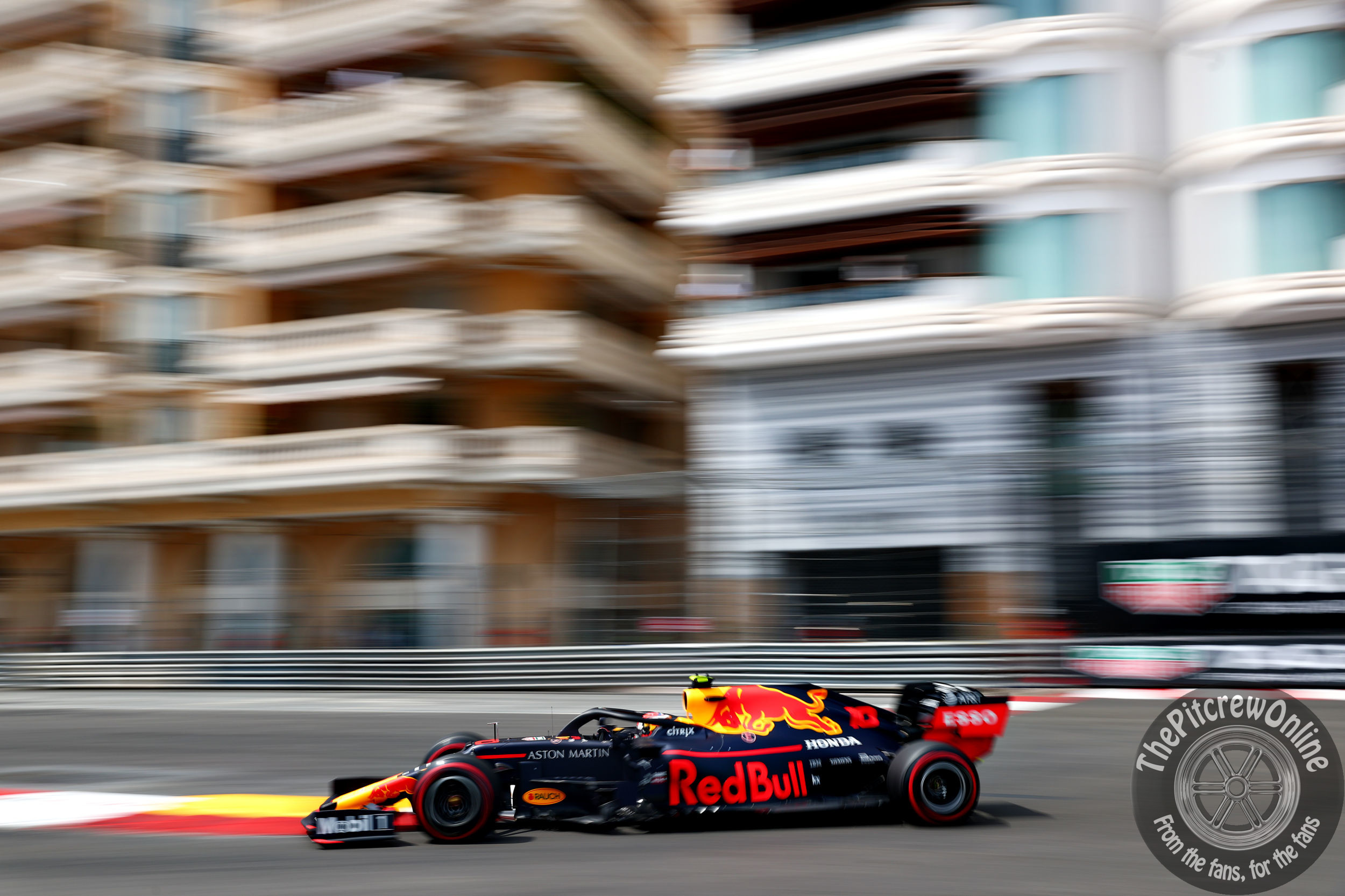 Both Alfa Romeo cars had a disappointing session after showing great pace in free practice, finishing in P14 and P15.
Vettel sat in P4, followed by Kevin Magnussen and both Toro Rossos. Gasly sat in P8 with Daniel Ricciardo behind in P9. Rounding out the top 10 was McLaren's Carlos Sainz.
The final part of qualifying got underway as all ten drivers took to the track on soft compound tyres. Valtteri Bottas set the initial pace with a staggering 1:10.257, four tenths ahead of Max Verstappen in second position.
Hamilton initially made a mistake going into the chicane which meant his first lap had to be aborted, but he managed to slot into P2 on his second run, two tenths behind his teammate.
Renault's Daniel Ricciardo made a risky decision to go for only one flying lap in the session and managed P6.
Sebastian Vettel made a late mistake and ran into the barrier at Tabac, but he didn't sustain any damage.
After a flawless performance throughout qualifying by Mercedes, Lewis Hamilton pipped his teammate as the chequered flag came out, clinching pole position by half a tenth from Bottas.
Behind, Max Verstappen lined up P3 followed by Sebastian Vettel in P4, Gasly, Magnussen, Ricciardo, Kvyat, Sainz, and Albon.
It was certainly an interesting session with several cars being investigated for impeding the regulations throughout the afternoon. It was another dominant session by Mercedes, but an extremely disappointing day for Ferrari who will have to rethink their strategy for tomorrow's Monaco Grand Prix. What's more, with a 60% chance of rain, it certainly seems as if the race could be full of surprises.
[Featured image – LAT Images]