Climate change is undeniably one of the biggest issue facing our planet today, with every sector of society having a responsibility to help tackle greenhouse gas emissions. Motorsport is no different. For Formula One, being the pinnacle comes with huge pressure to stay up to date with modern technologies, and gives them a duty to lead the way in tackling climate change. So what are the F1 teams and the FIA doing to provide a shining example to other categories?
Below is my assessment of each team and F1 as a whole based on emissions both at and away from the track, covering areas from transportation, to the impact of the food served in the factories.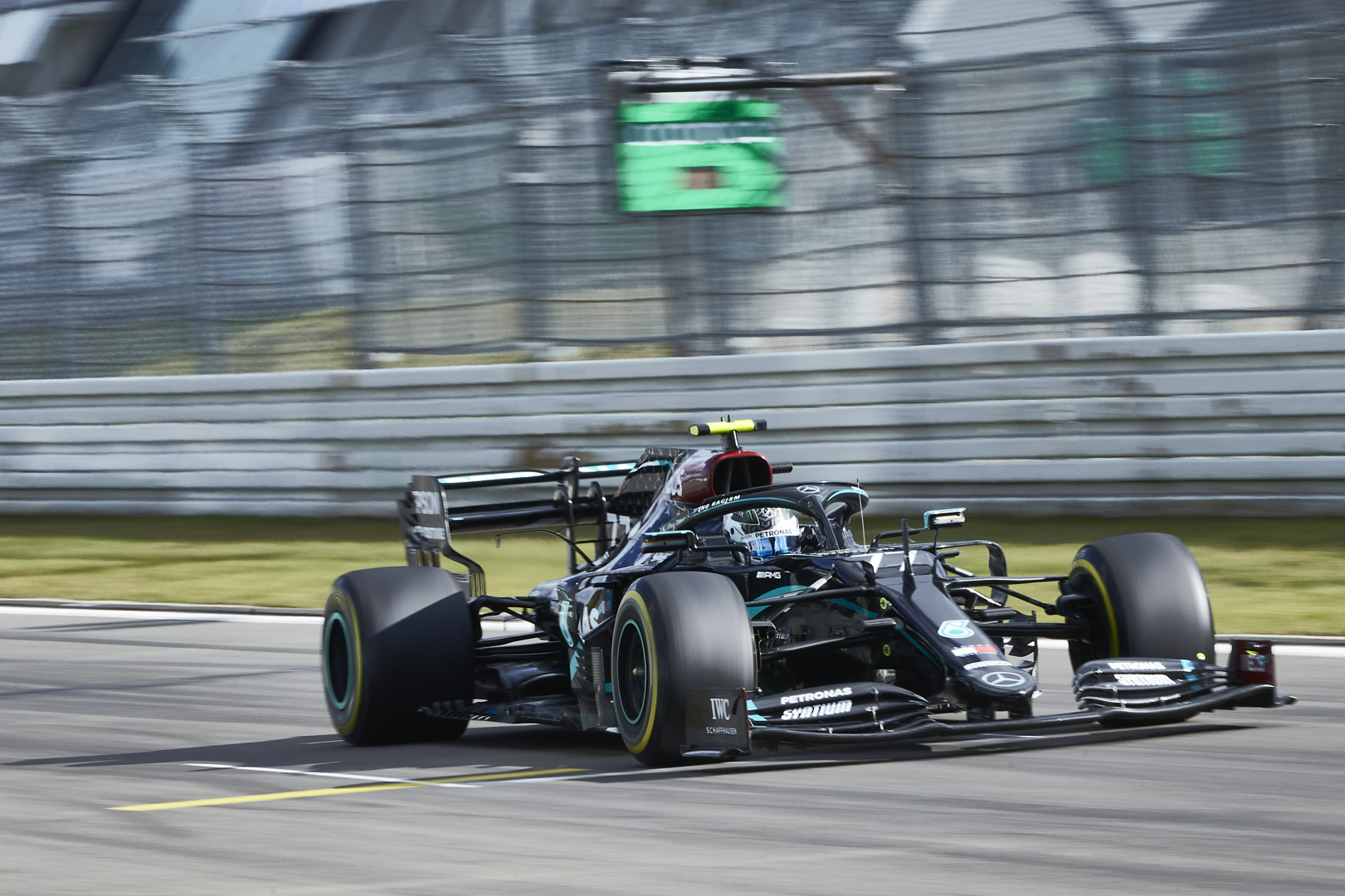 Mercedes:
In recent years Mercedes has been the figurehead of F1, achieving 6 (soon to be 7) constructors titles in a row. This on-track success and ambition refuses to be outdone by their sustainability ambitions. In 2018, Mercedes calculated that they released 20,000 tonnes of carbon into the atmosphere. By 2022, they aim to have halved this to 10,000 tonnes. Being an F1 team means that there are certain to be some emissions that simply can't be avoided. Mercedes claim that they will use gold-standard offsetting to help eliminate the impact of these (carbon offsetting is investing or taking part in projects that have a positive impact on the environment).
Mercedes' high-tech Brackley factory already uses renewably sourced energy to power all its operations from the wind tunnel to the data simulation centre. However, the Brixworth Technology Centre (where they develop their engines) uses at least fifty percent renewable energy, using solar panels and an on site Combined Cooling, Heating and Power (CCHP) Plant (a plant that uses an efficient gas engine to generate electricity for cooling heating and power. This is renewable so long as the gas fuel is a renewable gas such as hydrogen, biogas, syngas, or biomethane. Mercedes provided no information as to the gas used although as they count this as a renewable source of energy, you would assume they do use one of the gasses mentioned above). For any outsourced energy, Mercedes have committed to switching to 100% renewably sourced energy over the course of 2020.
The food industry is one of the leading causes of greenhouse gas emissions, from flatulent cattle to transporting spices across the globe. In Mercedes cafeterias, they claim that they will eliminate the use of all single-use plastics. However, what they fail to mention is how much red meat is consumed, which being one of the most polluting food sources on the planet, is important to try and reduce where possible.
Nothing can seem to separate Mercedes from the top on track, but off track they are also leaders, aiming to be carbon neutral by the end of 2020. On the whole, they have some very impressive ambitions and are already putting in place measures to achieve them.
Grade: A
Ferrari:
Ferrari are often seen as the F1 traditionalists. However, this perception is not necessarily justified when it comes to sustainability. 87% of the energy used at Maranello is generated by their trigeneration (also known as CCHP, like Mercedes has) plant, with 95% of the remaining energy sourced from certified renewable sources. Ferrari's team headquarters comply with the New Zero Energy Building Protocol (this means the energy they use is approximately equal to the renewable energy they create). Maranello, along with Mugello, also has the 2016 ISO 14001:2015 certificate, which is a certification that shows they abide by the ISO standards.
Across their European fleet, Ferrari succeeded in reducing their CO2 emissions by 35% compared to 2007 levels, despite growing significantly as a business in that time. By the end of 2020, they hope to have reduced this by a further 15% compared to 2014 levels.
Ferrari provided no information about catering operations.
It appears that Ferrari are moving with the times, recognising the importance of being more sustainable, whilst also trying to continue growing as a company. At times, this leads to some concerning decisions, but largely, Ferrari are looking to move in the right direction.
Grade: B
Red Bull, Racing Point, Haas and Alpha Tauri:
Disappointingly, a number of teams provided absolutely no information on their sustainability goals and failed to respond when questioned. As a result, Red Bull, Racing Point, Haas, and Alpha Tauri can't be assessed and all receive the same grade.
Grade: U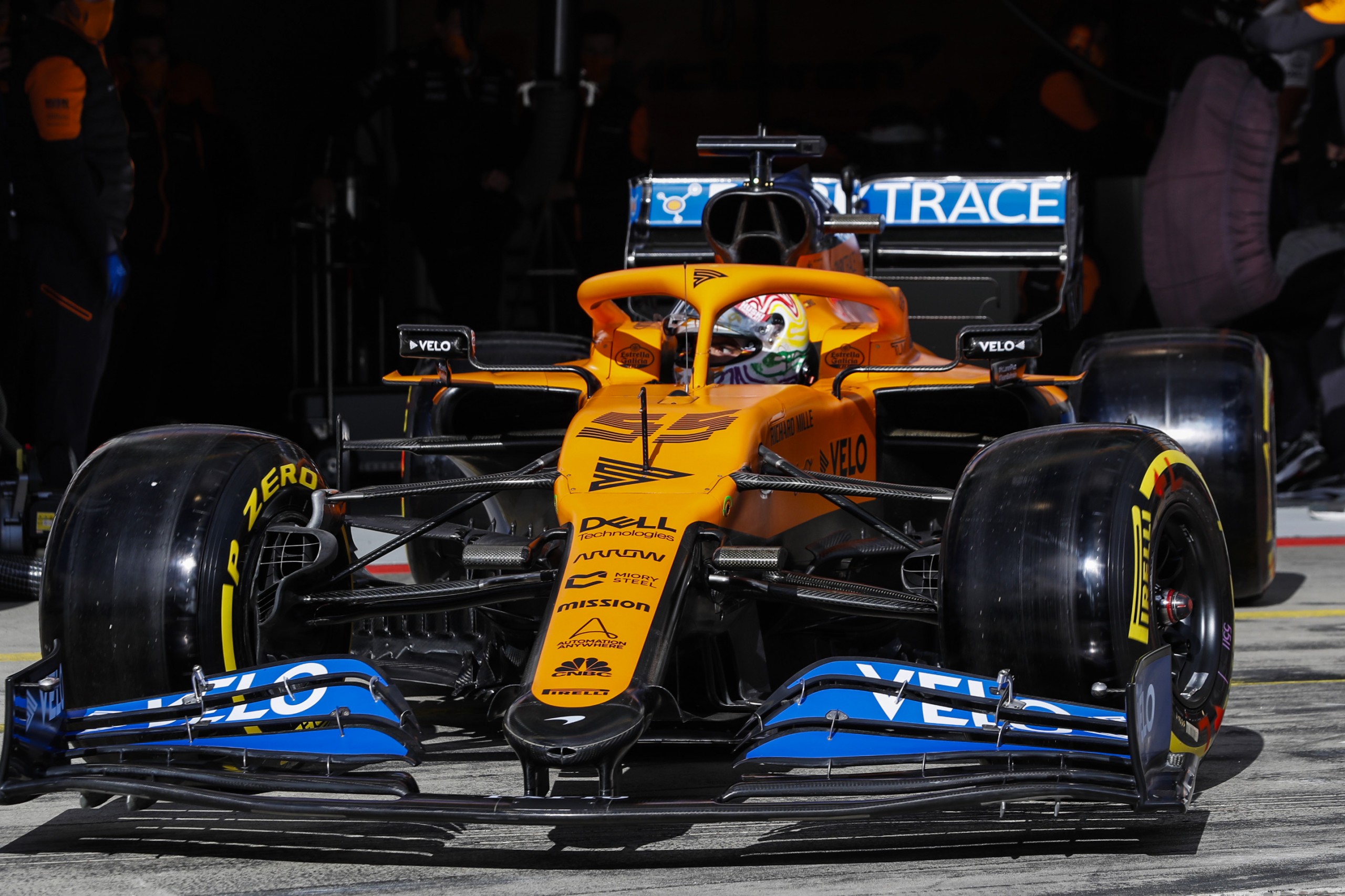 McLaren:
On a more positive note, McLaren's sustainability is one of the best in the sport. In 2011, it was announced that McLaren were the first ever Formula One team to go carbon neutral, receiving the FIA Sustainability Accreditation Award in 2013, with them being awarded the highest honours of the FIA Environmental Certification framework every two years since (most recently in February 2020). McLaren also work with the Carbon Trust to make sure their facilities comply with the ISO 14001, which requires them to have an effective environmental management system.
By changing all Halogen Bulbs to LEDs , McLaren save 13,000 KwH of electricity each year, greatly reducing the amount of energy they require. The team also utilise the lake outside the MTC to help control the temperature and reduce the need for cooling towers. 100,000 trees and shrubs have also been planted around the factory.
McLaren have made sustainability an integral part of their company and have achieved some very impressive, and very pleasing environmental goals as a result.
Grade: A*
Renault:
Renault are one of the most iconic teams within Formula One, mainly thanks to their success in 2005, and 2006 with Fernando Alonso. However, their sustainability goals certainly aren't iconic.
When it was announced in 2019, Renault welcomed Formula 1's aim to be Carbon Neutral by 2030, whilst also announcing their own Social and Sustainable Impact Program. Since then, they have not expanded on what this program entails, nor do they have any more information on their own environmental impact available online. Accepting Formula 1's Carbon Neutrality plans should be the bare minimum, but at least they have come out and made a statement regarding it.
Grade: E
Alfa Romeo:
Alfa Romeo has to be one of the biggest surprises of all the Formula One teams. Since 2011, the Sauber Group has known its entire carbon footprint and fully compensated for it! In 2014, they struck up a partnership with Carbon Connect AG that allows them to calculate its annual carbon emissions, whilst also supporting reforestation projects in South America.
When broken down, over 80% of the teams' overall emissions are caused by the transportation of equipment to and from the races, whilst fuel for tests and races account for just less than 1%. Energy and electricity make up 4.5% of all the teams carbon emissions. Alfa Romeo offsets all of this.
At the company headquarters in Hinwil, the car park is roofed by 2200 square meters of solar system that provides enough electricity to power 44 homes cleanly. ABB will also install a state-of-the-art fast-charging system for the increasing number of electric car using employees. They intend to power this station with the solar power they already generate.
Whilst Alfa Romeo make no mention of their catering facilities, you can't overlook their amazing achievement of fully compensating for their annual carbon emissions since 2011.
Grade: A*
Williams:
The last team to cover, Williams, are by no means the least. Recording and reporting their carbon footprint on a regular basis, Williams were the first sports and entertainment company in the world to join the Carbon Disclosure Project. This has allowed them to identify areas in which to improve, and set, and assess targets based on them. As a result, Williams' Carbon Footprint has decreased by 18% in just two years.
Clearly, Williams are showing some positive signs of progression and appear to be taking the issue of sustainability very seriously.
Grade: C
Formula One:
Formula One has a responsibility to ensure that all the teams involved are on the path to a sustainable future. Collectively, F1 aims to ensure all events are sustainable by 2025. This will see the elimination of single use plastics and all waste being either reused, recycled, or composted. F1 will also provide fans incentives and opportunities to reach the races in a greener way.
By 2030, F1 aims to have a net-zero carbon footprint. They plan to do this by: ensuring they use ultra-efficient logistics, having 100% renewably powered offices, facilities, and factories for all teams to have a net-zero footprint.
In an entire race season, approximately 256,000 tonnes of CO2 is generated. 45% of this comes from logistics, whilst 27.7% is from business travel. A further 19.3% of this Carbon is from facilities and factories, whilst 0.7% comes from the power units themselves. The remaining 7.3% comes from event logistics which includes support races, broadcasting, Paddock Club operations etc. They aim to have reduced all of this to net-zero by 2030.
Formula One itself has some ambitious, yet achievable targets that ensures that it, and all the teams involved, will be sustainable and have a minimal impact on our environment at a time where we all have a duty to look after our planet.
Grade: A*
In summary, McLaren and Alfa Romeo are leaders of minimising environmental impact, Formula One has some impressive and promising targets for all its teams, but there is a disappointing lack of information from certain other teams. Reducing our environmental impact is crucial to ensuring our planet survives for centuries after we've gone and it's vital we act now whilst it is still in our control.