What a year. 2020 was tipped by many to be one of the most exciting in modern times and, well they were not wrong.
This has been by far the most astonishing year any of us have ever witnessed, both on and off the track, and even the most ardent of optimists cannot deny that it has been a struggle for everyone.
However, you also have to appreciate the fruits that have come out of a very tough situation. We have seen amazing race tracks like Mugello, Imola, Istanbul, Portimao and the Nurburgring introduced to a revised calendar, which has been a real delight for us all.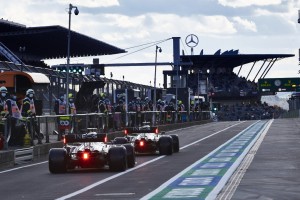 We went from 22 races to 17, and it all culminates this weekend at the Yas Marina Circuit for the Abu Dhabi Grand Prix. In a year that has been dim for many, the floodlights will shine a light of F1's season finale.
The 5.5 kilometre track made its debut in F1 in 2009, closing out Jenson Buttonb's title-winning year, and Brawn GP's successor Mercedes arrive here having won every race in Abu Dhabi since 2014.
And this will fill them with hope, because a horrible race in Bahrain last weekend leaves them desiring a strong result to close out what has been an otherwise phenomenal year.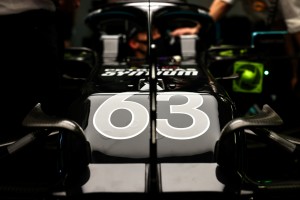 It is yet unclear whether newly-crowned seven-time champion Lewis Hamilton, who contracted Coronavirus in the build-up to the Sakhir Grand Prix, will recover in time for this weekend. It therefore may be that George Russell returns to the car that he so nearly steered to victory in a stunning debut last race, only to be denied by not one, but two disasters.
Mercedes fitted team mate Valtteri Bottas' tyres to race leader Russell's car, forcing him to stop again and Bottas to stay out on dead tyres after a safety car. Having passed Bottas and made his way back up to second, Russell was baring down on Sergio Perez, only for a slow puncture to send him back to the pits. He would finish ninth, while Bottas ended up just one place better in eighth.
It was the aforementioned Perez that took his first ever F1 win, and the first ever for Racing point too. Following his devastating retirement last race that cost him a podium, he gave himself a great chance of securing fourth in the drivers' standings this weekend, while Racing Point have now moved 10 points clear of McLaren in the battle for third in the Constructors'. Renault sit a further 12 points back.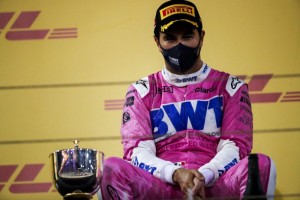 It makes for an extremely intense finale in the context of the midfield battle, with all eyes firmly fixed on who will claim valuable positions in the drivers' and constructors' standings.
The gains will be valuable both financially and in terms of personal pride, and McLaren would be fully grateful of third following their cash flow issues at the start of 2020. As the race for third reaches a head, we eagerly anticipate this enormous battle between Racing Point and McLaren under the lights of Abu Dhabi.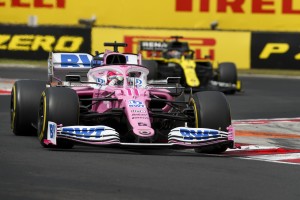 It has been a tough year for many, but hopefully F1 has helped make it that bit easier for you all, and we look forward to covering one last race for you before we gladly turn our backs on 2020.