Formula 3 returns this weekend at Belgium's legendary Spa-Francorchamps circuit, kicking off the final leg of the 2020 championship.
In three weeks' time, F3 will conclude its season at Mugello and crown a new champion. At the moment that champion looks set to be either Logan Sargeant or Oscar Piastri, who are separated by only a single point at the top of the standings and 31 points clear of the next-best driver.
Predicting who will come out on top of the standings this weekend is almost impossible, as Sargeant and Piastri have mostly matched up well against each other's weaknesses this year. Piastri has had the more "higher" results of the pair, with two wins and three second places, and has been in the points in all but one race.
But on the other hand, Sargeant has had the upper hand in qualifying, taking the last three pole positions in a row while Piastri is yet to take one at all. And while incidents have dropped Sargeant out of the points on two occasions this year, when he has scored it's always been inside the top six.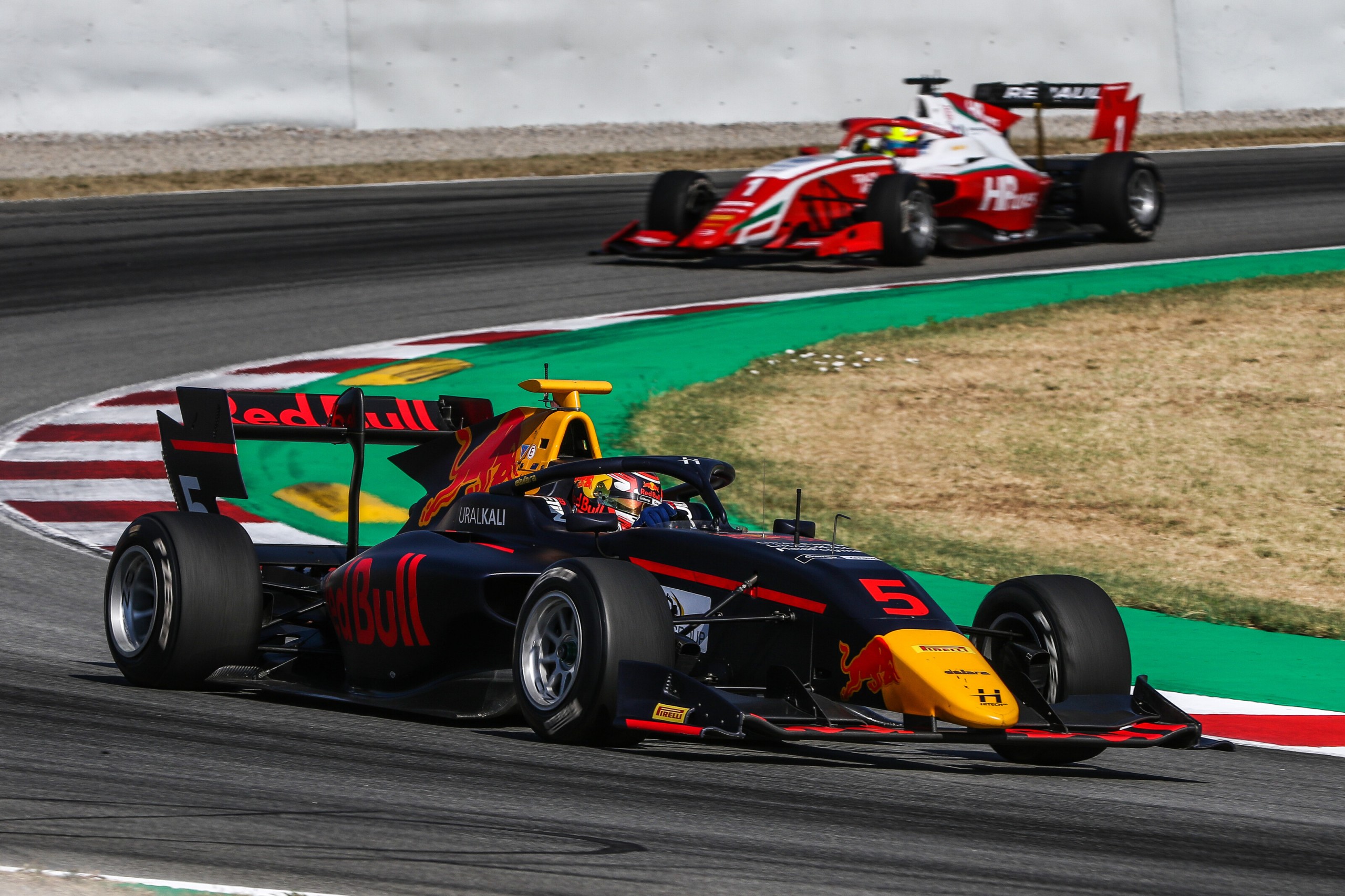 The trouble for Sargeant and Piastri is that while they're largely on their own in the title battle, they can't afford to just focus on each other.
Liam Lawson is currently third in the standings with two race wins to his name—the same as Piastri, and one more than points leader Sargeant. Although the Hitech driver's title bid was hamstrung early on with three retirements in Austria and Hungary, Lawson was actually the second-best scoring driver over the last three rounds.
With a feature race win and two podiums, Lawson scored 74 points in the Silverstone and Barcelona triple header, 20 more than Piastri and only seven fewer than Sargeant. It would take an even bigger swing for Lawson to get amongst the title battle in the final three rounds, but if he can deliver should trouble hit the Prema duo we could be looking at a surprise three-horse race by the time we reach Mugello.
Finally, there have been several lineup changes ahead of this weekend. Sophia Floersch will miss Spa as it clashes with the ELMS round at Paul Ricard, and she will be deputised for at Campos by Andreas Estner, who returns to F3 after racing for Jenzer last year.
Last week it was announced that David Schumacher was leaving Charouz as a result of the team's lack of results. He's now joined Carlin for the remainder of the season, driving the #27 car previously piloted by Enaam Ahmed, Ben Barnicoat and Leonardo Pulcini.
Schumacher's replacement at Charouz is Formula Renault Eurocup driver Michael Belov. He will be the second F3 rookie making his debut this weekend, as Max Fewtrell left Hitech after Spain and has been replaced by Formula Regional European driver Pierre-Louis Chovet.