Formula 2 returns this weekend for round 6 of the championship at Spain's Circuit de Barcelona-Catalunya.
The last two rounds at the British and 70th Anniversary Grands Prix set up a battle royale for the title between Ferrari academy drivers Callum Ilott and Robert Shwartzman. Shwartzman had looked to be building up to a dominant run at the title coming into the Silverstone double header, as the only repeat winner of the season thus far and with an 18-point lead over Ilott in the standings.
But over the four races that followed, Shwartzman's campaign was blighted by incidents and poor qualifying performances, scoring only four points with eighth place in the second feature race, and losing victory in the second sprint race after a collision with Mick Schumacher.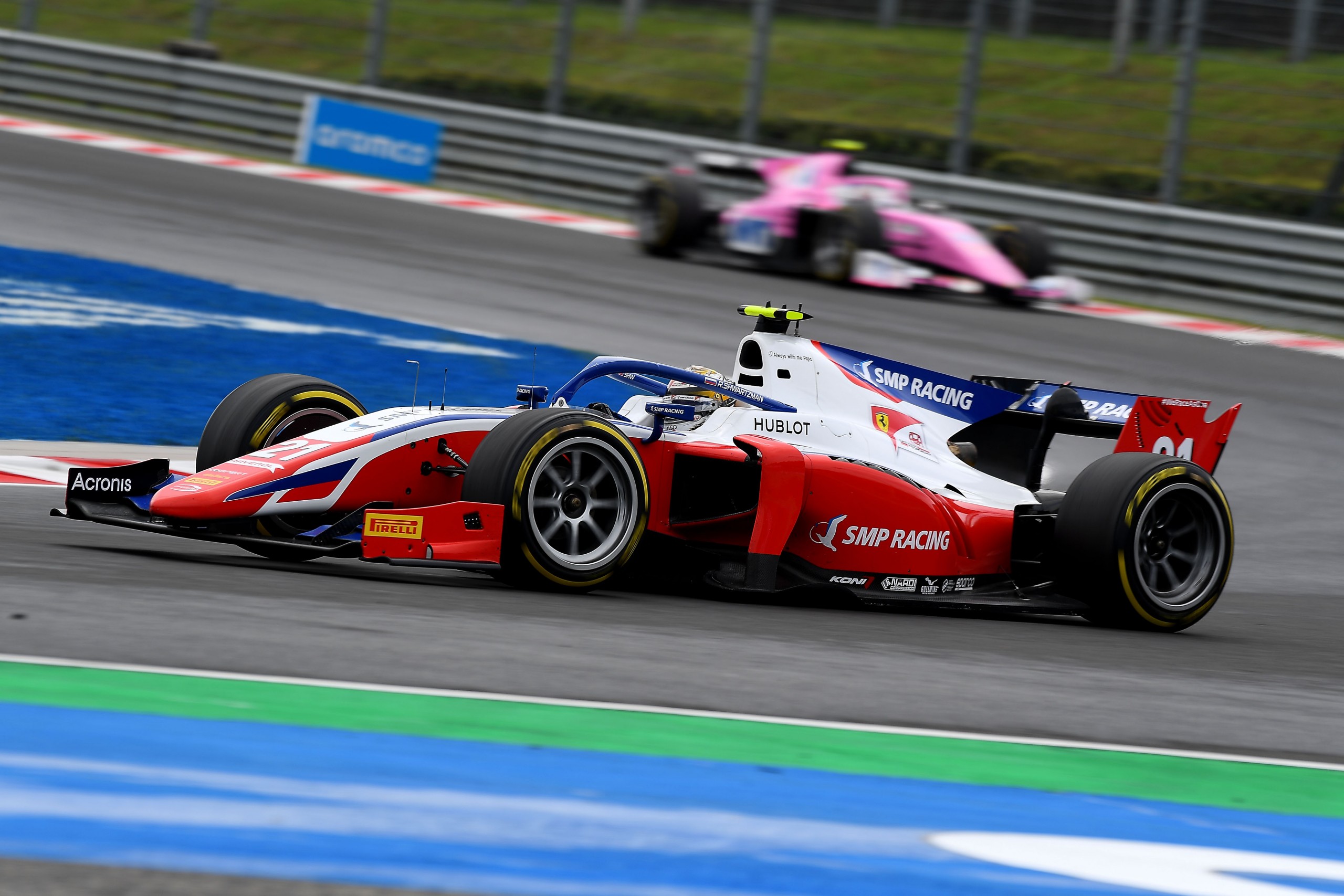 Meanwhile, Ilott scored well in three of the four races and took his second pole and win of the season in the second feature race. As a result, he's regained the lead of the championship with a 21-point buffer back to Shwartzman.
Coming into Spain, Shwartzman will get a boost of confidence from his previous record at the circuit, as in Formula 3 last year he took pole position and victory in Barcelona to set up his title challenge. However, with such a difference between him and Ilott he'll need a remarkable bounce back to form, not to mention trouble for Ilott, to recover that deficit.
But Ilott has his own reasons to be confident about heading to Barcelona. The Briton took his first F2 podium in Spain last year, with third in the sprint race. On top of that, his UNI-Virtuosi team were in contention for victory in both races, with Luca Ghiotto and Guanyu Zhou both on the podium across the weekend and Ghiotto taking pole for the feature race.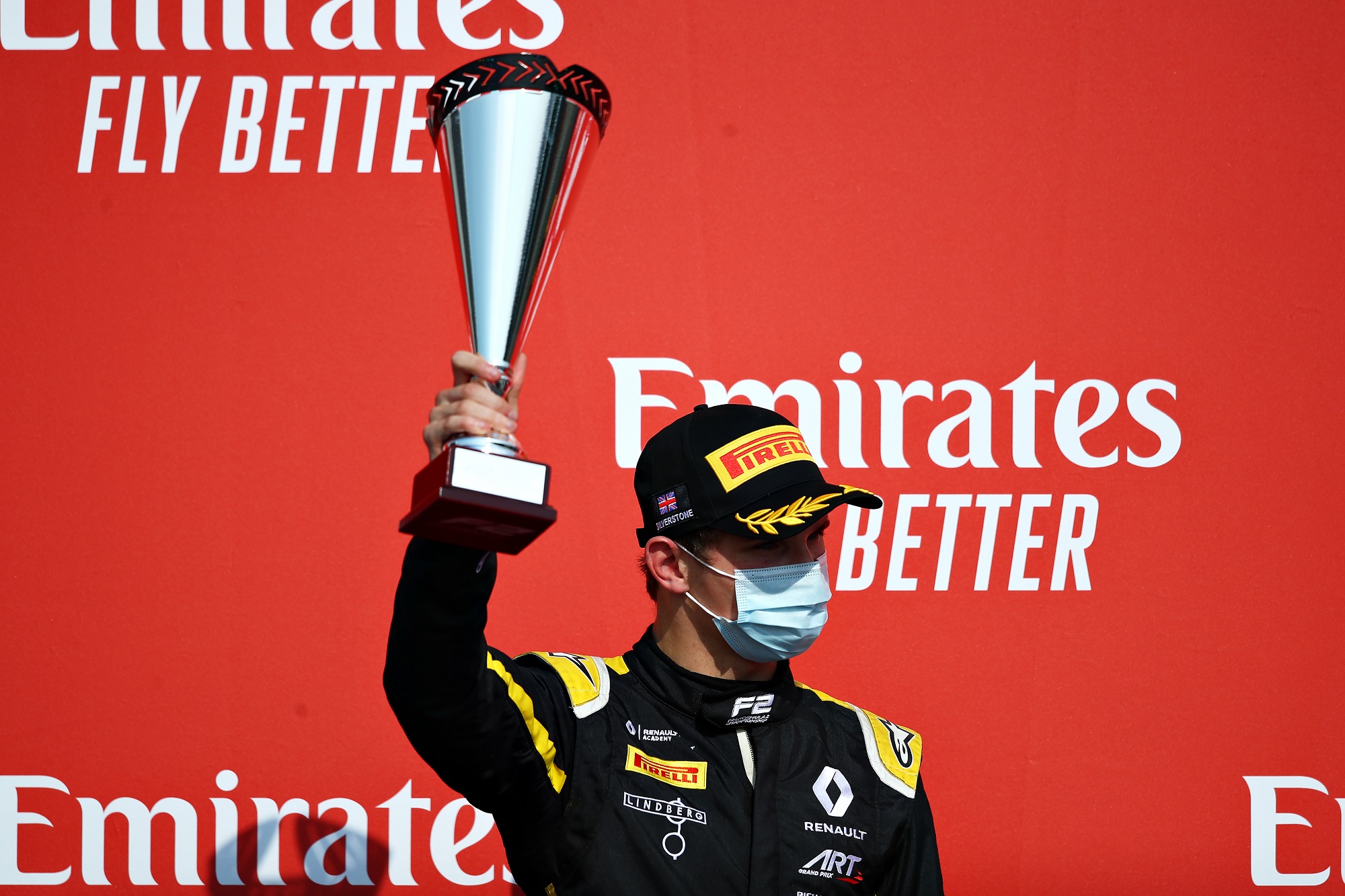 And it's not just Ilott that Shwartzman needs to catch this weekend. The Russian's disastrous run at Silverstone has also allowed Christian Lundgaard to jump him for second in the standings. There are only two points between Shwartzman and Lundgaard, but as Ilott showed last weekend a small gap can grow rapidly in F2.
What's more, Lundgaard also has great form in Barcelona, as he actually beat Shwartzman on the road in last year's F3 feature race but lost the win to a five-second penalty for a virtual safety car infringement. Knowing he can go well on this track, Lundgaard will be one to watch this weekend as he aims to remind Ilott and Shwartzman that the title fight isn't a two-horse race yet.
And not far behind Shwartzman is his countryman Nikita Mazepin, who comes to Spain on a run of seven consecutive points finishes—the longest of anyone so far this year. After taking his maiden win at the first Silverstone round, Mazepin is in the ascendency, and is only another strong weekend away from closing the 14-point gap to Shwartzman.