Beyoncé may have said "if you like it, then you should've put a ring on it", but in motorsport we race the rings instead. Yes, it's race weekend once again, as F1 is welcomed by the circuit previously known as the Österreichring!
It was known as such between 1969 and 1995, and then became known as the A1 Ring from 1996 to 2003. Finally, Dietrich Mateschitz bought the circuit and in 2008 started a reconstruction. From 2014, the newly-branded Red Bull Ring became host once again to a European round of the Formula One Championship.
The Red Bull Ring was originally 5.911km in length, with its weakness being its safety record and high speeds (second only to Silverstone during its Österreichring period). Something had to be done, and as such it was shortened to 4.326km in its guise as the A1 Ring, and again in 2016 to 4.318km.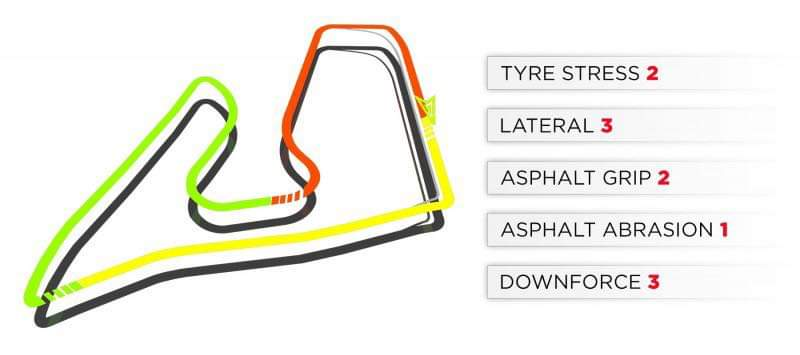 Red Bull Ring sectors. Image courtesy of Pirelli.This weekend we head back to the Red Bull Rin  after last week's French Grand Prix at Paul Ricard, which was dominated by Mercedes with Hamilton and Bottas finishing 1-2.
Can I mention hot air? No, not the untruths one may hear, but instead air streams from the African continent. Tyres could again play a massive part in the race this weekend, with it predicted to be one of the hottest days in Europe so far, courtesy of very warm air streams. Last weekend in France saw temperatures hit 56°C, but this weekend could hit 60°C. That alone will shift the working windows of the tyres and also will vary between teams . With higher air temps we could also see the 2019 aero regulations cause some teams issues with heat distribution.
The Red Bull Ring, following its 2014 redesign, is one of the shortest tracks on the F1 calendar, with the current configuration's lap record being a 1:06.957, set by Kimi Raikkonen in 2018. With four sharp turns (T1, T3, T7 and T8) and three DRS zones allowing overtaking, the race is not a foregone conclusion.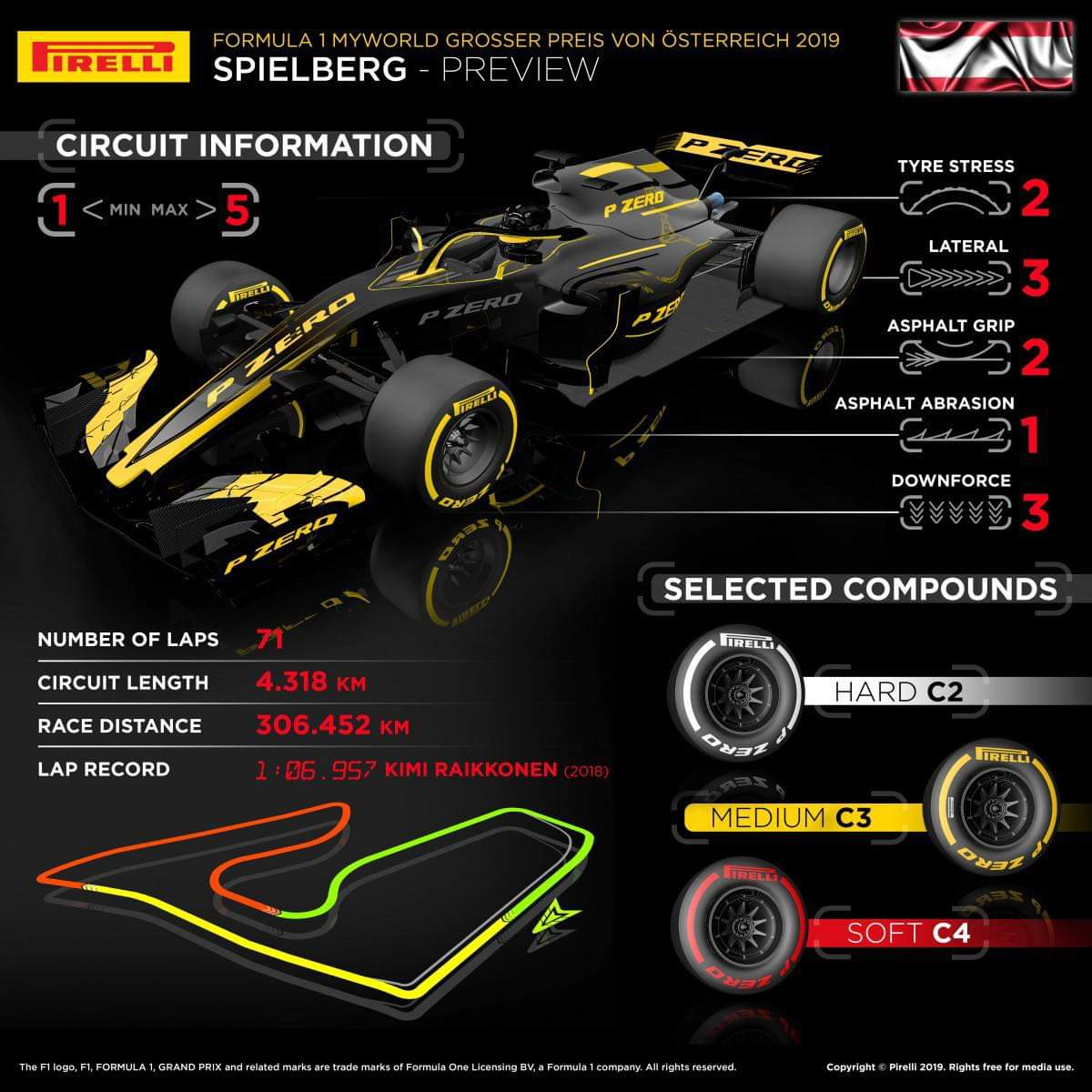 2019 has been a year of Mercedes dominance, with them having won all eight races so far – two for Valtteri Bottas and six for Lewis Hamilton.
Ferrari has had correlation issues in their fluid dynamics simulation to wind tunnel analysis, hence the testing of new front wing and floor assemblies at Paul Ricard. With that issue presumably sorted, can their car finally show its promise?
Red Bull's Max Verstappen won here in 2018, and he will be hoping for that to happen again this year to finally break the Mercedes strong-hold on the championship.
And if Verstappen, Vettel and Leclerc can't mount a challenge? It will, yet again, be between the Mercedes boys of Hamilton and Bottas.
[Featured Image courtesy of Colombo Images/Scuderia Ferrari]