It's that time of the year again. No, not Christmas—the British Grand Prix. Once an airfield in the Second World War, Silverstone was turned into a race track in the late 1940s, and it is the second oldest track on the F1 calendar behind Monza.
The 5.1-kilometre track has seen some changes in recent years. The left-right Abbey chicane which led to Bridge was changed into a right-hander—now Turn one—and Bridge was disused, but is still an attraction for spectators during the weekend. Instead, we have the Wellington straight which leads to the long left-hander of Brooklands. The start/finish line is no longer the straight between Woodcote and Copse, but instead the uphill run from Vale to Abbey.
One thing that hasn't changed, however, is the appeal of the race. The activities, the camping, the barbecues and the atmosphere among the fans gives the British GP weekend a real festival feel, and expect it to be no different this weekend. The appeal of the Maggots, Becketts and Chapel complex has never changed either in 70 years of Silverstone. The high-speed section provides speed, fun and excitement for the drivers, and with these high downforce cars, most of it is now flat out.
Silverstone hasn't always been the home of Formula One racing in Britain, however. It used to alternate with Aintree in the 1970s, and Brands Hatch has also hosted the race.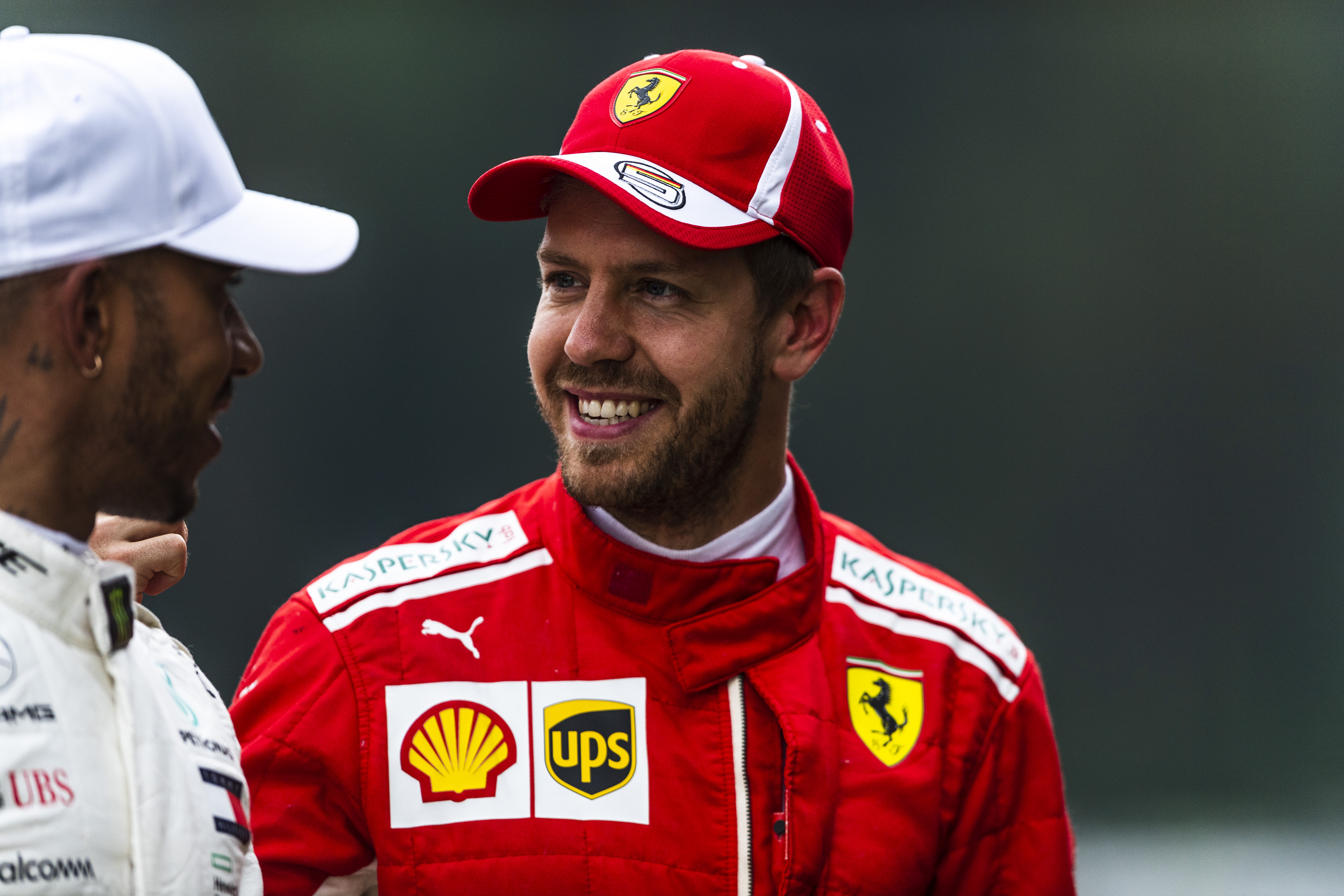 The third part of Formula One's first ever triple-header will see British favourite Lewis Hamilton race in front of his home fans—he has won each of the last four races at Silverstone.
Sebastian Vettel comes into this weekend with a one-point lead over Lewis Hamilton in the drivers' championship after his third-place finish in a crazy Austrian Grand Prix. Max Verstappen won the race, his first win in 2018, from Kimi Raikkonen, while Valtteri Bottas, Daniel Ricciardo and Hamilton all retired due to mechanical failures. As a result, Ferrari also lead the Constructors' Championship—it was a pivotal moment in the season, and it is all perfectly poised coming into one of the most eagerly anticipated weekends of the year.
The favourites will be Mercedes. The power-sensitive nature of the track, coupled with the extra motivation of it being Hamilton's home race, will work in their favour. However, the high speed sections will be more suited to Ferrari and Red Bull, and let's not forget the power Ferrari have as well.
As the Red Arrows fly over, will it be the Prancing Horses, the Silver Arrows, or the Charging Bulls who will enjoy the taste of victory in the one of the biggest sporting events of the summer? We'll find out this weekend at the home of British Motorsport.