McLaren's Fernando Alonso is certain that this weekend's Abu Dhabi Grand Prix will be a "very emotional" race for him, as he hangs up his helmet in F1 and moves on to pastures new.
"Abu Dhabi will certainly be a very emotional race for me, as it will be the end of a long and happy 17 years in Formula One," he said. "The time has come for me to move on, but I'm looking forward to ending the season – and my F1 career – on a positive note."
In a career spanning more than 300 races that began in a humble Minardi all the way back in 2001, Alonso won two world championships along with 32 wins and 97 podiums, in stints driving for Renault, McLaren (well, the first stint at least) and Ferrari. His last win was at his home race around the Circuit de Catalunya in 2013, with first an underwhelming 2014 Ferrari and then a woefully underpowered McLaren Honda making his pursuit of further victories difficult and then virtually impossible.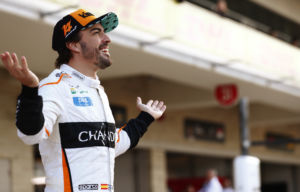 Despite this, Alonso is not severing all ties with McLaren once he retires from F1, and plans to fight as hard as ever in Abu Dhabi.
"I'm also pleased that my relationship with McLaren will continue with the Indy 500," Alonso added, "and there will be more new challenges together. There are very exciting things ahead, and I'm enthusiastic for what the future will bring. For now, I'm not ruling anything else."
"I'm fully focused on this weekend in Abu Dhabi, and making the most of every day – in the car, with the team, and with my family and friends. Abu Dhabi is a tough circuit, but we don't have anything to lose, so both Stoffel and I will be fighting hard as always."
Alongside Alonso, Abu Dhabi will also be the last race at McLaren for Stoffel Vandoorne. Speaking of the duo, McLaren Sporting Director Gil de Ferran said, "The Abu Dhabi Grand Prix will certainly be a significant end of the season for everyone at McLaren, as we bid farewell to Fernando and Stoffel in their final Grand Prix for the team. They have been incredible team-mates and ambassadors for McLaren and for the sport, as well as great guys to work with."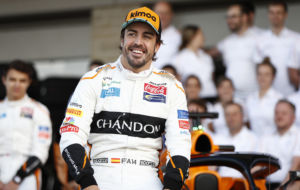 Featured image – Steven Tee/McLaren – Digital Image _2ST7317