Williams have announced that Robert Kubica will race for the team in the 2019 Formula One season.
The signing comes eight years after Kubica last appeared on the grid, with the 2010 Abu Dhabi Grand Prix being the Pole's last outing in a stint in F1 that yielded one win, before a rally crash in February 2011 left him with severe injuries to his arm.
As his recovery progressed he made a return to rallying and competed in the World Rally-2 Championship, ultimately claiming the title with five wins to his name and dovetailing his campaign with sessions in Mercedes' F1 simulator.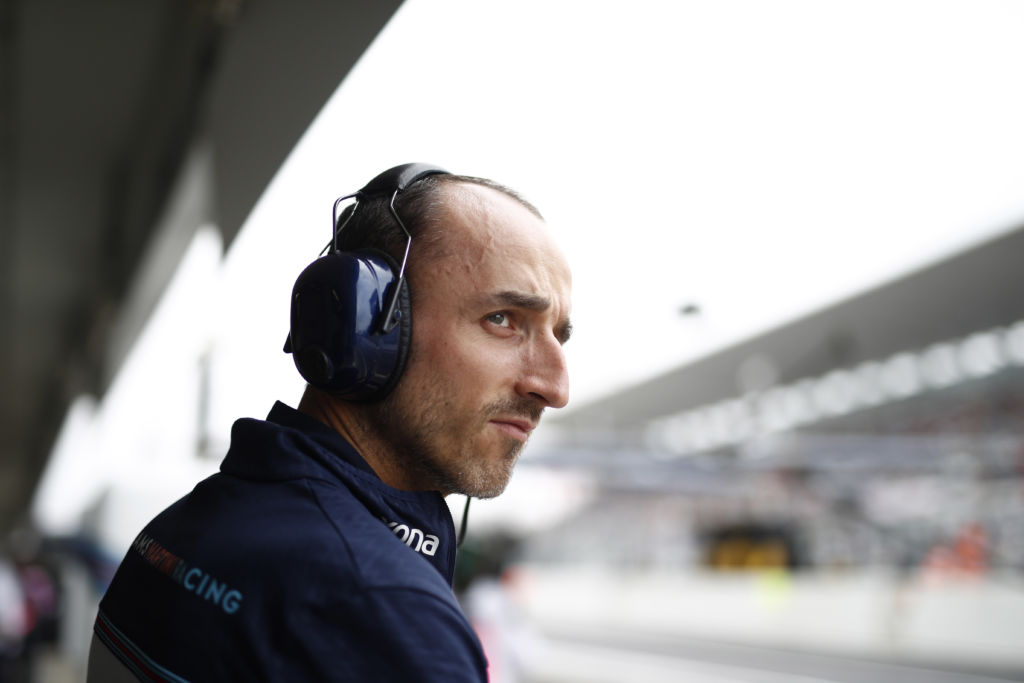 After stints in the ERC and various GT series, he then signed with the ByKolles LMP1 team to race in the World Endurance Championship in 2017, having tested alongside the team's regular drivers at the end of 2016. However, after pre-season testing, Kubica announced that he would not be participating in the upcoming season.
Instead, he took part in tests with the works Renault F1 team and with Williams over the course of 2017, his first taste of F1 since his accident. He had long been in the frame for a full-time race seat at Williams for 2018, having participated in the 2017 post-season test for the team alongside Felipe Massa, Lance Stroll, and Sergey Sirotkin. He finished third in the group in terms of lap-times when fuel and tyres were accounted for and, with Massa retiring and Stroll already signed, Williams ultimately went for Sirotkin, who also brought with him a larger budget. The deal with Kubica, that many believed to be near completion, fell through, although he was still signed as test and reserve driver.
Over the course of 2018, Kubica participated in five test sessions as part of his role and a further two Friday practice sessions, alongside regular work in the team's simulator.
Speaking of his signing for 2019, Kubica said, "Firstly, I would like to thank everyone who has helped me during what was a difficult period of my life over these last few years. It has been a challenging journey to make it back to the Formula One grid, but what seemed almost impossible is now beginning to feel possible, as I am excited to be able to say that I will be on the Formula One grid in 2019.
"Being back on the F1 grid next season will be one of the greatest achievements of my life, and I'm sure with hard work and commitment we will be able to help motivate the team to achieve good things together. Thank you again to everyone who has supported me and believed in me. I will finally be back on the grid behind the wheel of an F1 car, and I cannot wait to get back racing."
Kubica will race alongside British rookie George Russell, with current Williams driver Lance Stroll expected to make the move to Force India and Sergey Sirotkin's future uncertain.