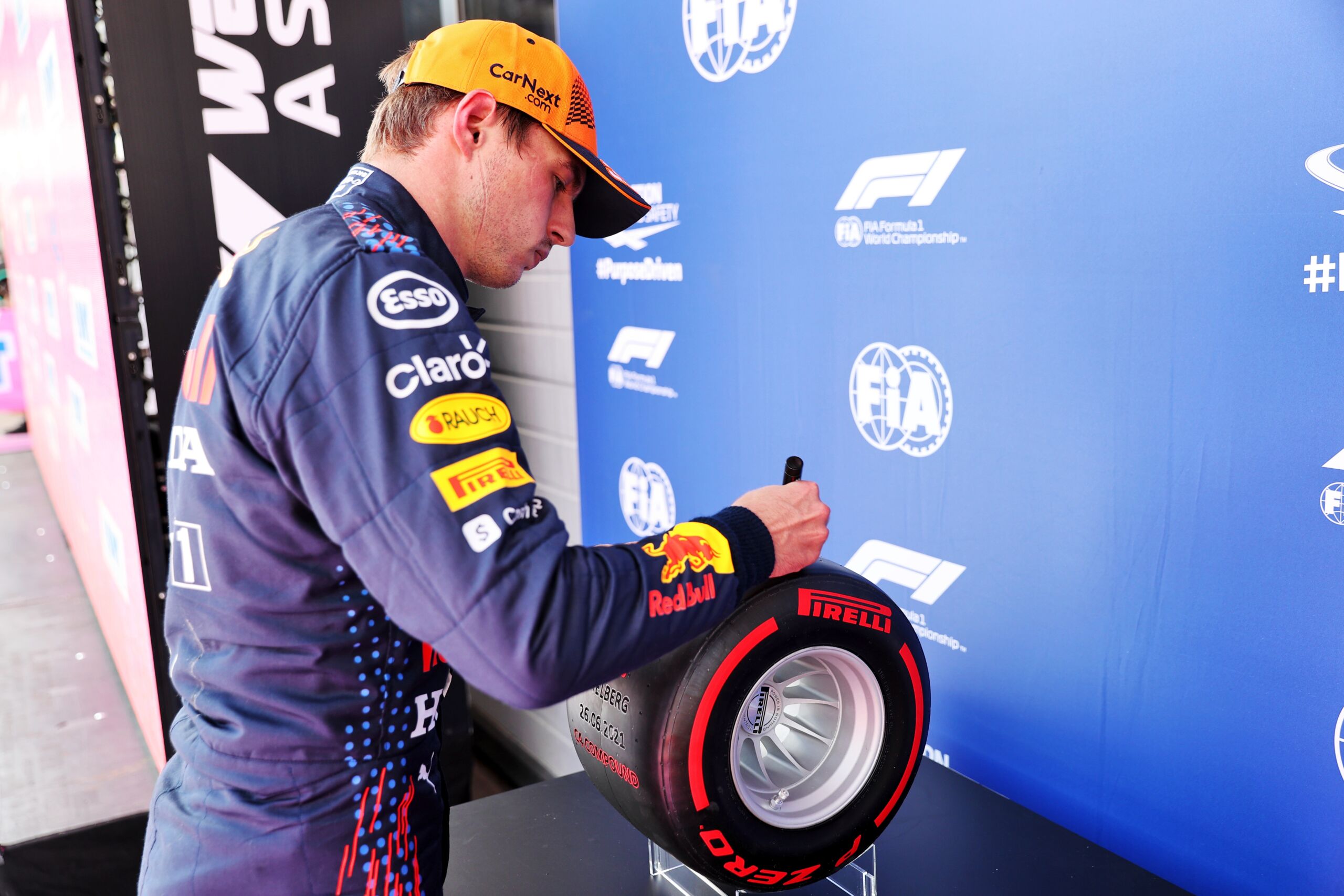 image courtesy of Pirelli Motorsports
Max Verstappen reigned supreme in the first Austrian race this year as the Dutchman calmly put his Redbull on pole in the mountains of Spielberg. The qualifying went as expected for the home team as it seemed that Verstappen did not need to break a sweat to achieve pole position.
He was two tenths quicker than his nearest competitor in Valtteri Bottas who finished 2nd but will be relegated to 5th because of the penalty that the Finnish driver picked up in free practice 2 as he spun in the pitlane. This means that the stage is set for round 8 of thr Verstappen-Hamilton title fight as the championship leaders lock out the front row with only 12 points separating the two.
Verstappen's teammate Perez in the other Redbull will be starting at P4 and crucially ahead of Bottas which will help Redbull in their bid to challenge for the constructors championship. Lando Norris delivered yet another stellar performance continuing his amazing season as the English driver will be starting from P3 alongisde Perez. His teammate Riccirado in the other McLaren will be starting from as low as P13 after what seemed like a good weekend based on practice pace sort of fell apart for the Aussie driver.
Honda powered cars of the Alpha Tauri were enjoying the Redbull ring as it was evident from both Gasly and Tsunoda's pace after both the cars were comfortably in Q3 and they are set to start at P6 and P8 respectively. Tsunoda's position is however not quite confirmed yet after the Japanese rookie driver failed to move out of the way of Valtteri Bottas who was on a flying lap and could well be handed a grid drop after a trip to the stewards.
Fernando Alonso on the radio was chirpy as the Spanish driver expressed his happiness with his Q2 lap which put him well into Q3. He will be starting P9 as it stands while his teammate Esteban Ocon in the other Alpine could only manage a P17 concluding a mixed Saturday for the French team. Lance Stroll in the Aston Martin makes up the top 10 on the grid after the Canadian's efforts in Q2 saw him get into Q3 by very fine margins while his teammate Vettel could only manage P14 after his time in Q2 was deleted as the German exceeded track limits at turn 10.
George Russell in the Williams continued to live up to his Mr.Saturday tag as the English driver was so close to making it to Q3 as he lost out by a few hundredths of a second but will be starting P11 which could still be a very good place to start in, considering the free tyre choice that will be available to him. His teammate Latifi in the other Williams will be starting P16 in what looks to be a season of a slow but continuous improvement for the Williams team.
Ferrari's resurgence after having taken back to back poles in Monaco and Azerbaijan seems to be coming to a screeching halt after the problems continued in Austria as well. Both the drivers could not find any pace in comparison to the drivers at the front of the grid after Charles Leclerc only managed P7 and Carlos Sainz a P12 after his lap time was deleted in Q2. The Italian team will be hoping for a quick turnaround of fortunes with some rain possibly in the air tomorrow.
Alfa Romeo managed to put one car in Q2 which happened to be Antonio Giovinazzi who will be starting P15 while Kimi Raikkonen could only manage a P18 after his excursions into the gravel near turn 4 meant he could not improve his lap times. Haas only managed P19 and P20 for Mick Schumacher and Nikita Mazepin respectively which a visibly Gunther Steiner described as a learning experience for the team from his pit wall to the commentators. A tough season is set be endured by them after the team's focus is set on developing the car for the next year's regulations.
With an 80% chance of rain for the race tomorrow, the battle for the championship is heating up. Redbull have a clear advantage over Mercedes in terms of one lap pace but it has looked pretty even so far when it comes to race day. Verstappen will be looking to increase his lead over Hamilton in the championship but Mercedes will definitely go after the Red Bulls in what promises to be a thrilling first race in Austria this season.