It's the final race of the season and it brings around mixed emotions for many F1 fans. Abu Dhabi is not known for exciting races but last year there was plenty of drama. This year is likely to bring a different kind of drama with a battle between teammates slipping over from last week's Brazilian GP. We also see the end to the great career of Sebastian Vettel along with losing Latifi, Ricciardo and Schumacher who haven't confirmed their plans for 2023.
The Four-Time World Champion Bows Out
Just before the Hungarian GP this year Vettel announced his retirement from Formula 1 at the end of the season. Whilst many F1 fans will be in denial, the beloved driver will take to the track in his Aston Martin for one last time on Sunday.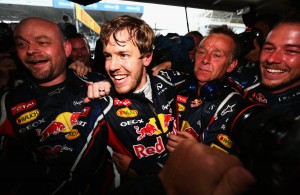 Having arrived in the sport in 2007 during the USA GP racing for BMW Sauber as a replacement for Kubica, he has gone on to be one of the best drivers in the sport winning his four world championships with RedBull in the process.
While in RedBull he did split opinion like many drivers at the top but is now much more than that. He will not only be known for his driving ability but has made strides in campaigning for LGBTQ+ rights, saving the bees and standing alongside Hamilton during the black lives matter movement.
He is now considered one of the most adored drivers on the grid and will be missed by many fans old and new.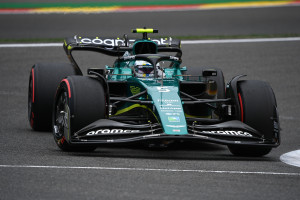 Is This the Final Race for Others?
While Vettel announced his own retirement there are other drivers who haven't confirmed their plans for next season. Williams announced earlier on in the season that Latifi will no longer be with the team with Logan Sargent joining Williams on the condition he gets enough super license points.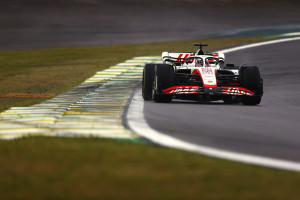 Haas already has Magnussen signed on a multi-year deal, but the other seat is yet to be confirmed. Schumacher has cost the team huge amounts with driver error incidents, and with his contract with Ferrari ending this year, it is looking more likely that he will not be on the grid for 2023. That doesn't mean he won't be back. Haas may keep him, but Hulkenberg is becoming the favourite for the second seat in the Banbury-based team.
Another driver who won't be in a full-time seat next year is Ricciardo. He is being replaced at McLaren by fellow Australian and former Formula 2 champion Oscar Piastri. Ricciardo has hinted at a reserve drive and the rumours suggest either Mercedes or Red Bull but he has said he will be around the paddock for 2023, which will please a lot of fans.
Red Bull Team Controversy… Again
The Milton Keynes team are no strangers to inter-team battles, but this one has sort of come out of the blue with Verstappen refusing to let Perez back past after they had swapped at the end of the Brazilian GP. This has not done any favours for the reigning world champion's popularity.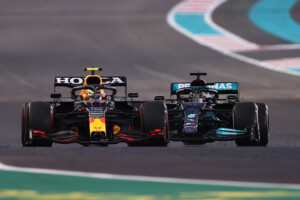 Verstappen came over the radio to say he "had his reasons", with many theorising it had something to do with Perez crashing out during Q3 in Monaco, stopping Verstappen from getting pole. However, Checo is very much loved among fans and has done plenty to help Verstappen to win both world championships, especially in Abu Dhabi last year where he slowed Hamilton in an epic three-lap battle.
This fight is likely to dominate conversations in the media when talking to RedBull to really get to the bottom of what possible reason Verstappen would have to stop his teammate from securing P2 in the drivers' championship even though he has already wrapped up P1 therefore it would have no effect on his position or 2022 campaign.