We have just three rounds of this season's championship left and a brilliant and long-awaited return to New Zealand.
The championship race remains firmly in the young Finns Kalle and Jonne's grip as they come to this event 53 points ahead of their closest challengers 2019 champions Ott and Martin. Last time out Hyundai Motorsport took their first ever 1-2-3 as Thierry took victory from Ott and Dani in the classic Rally of Gods, Acropolis Rally.
In the Toyota camp, Seb Ogier returns to his GS Yaris to bolster the bid for the driver and manufacturers titles after the mishaps suffered by Kalle in the last two rallies. Seb competed at this event the last time it was part of the championship, when driving for Citroen in 2010.
M-Sport Ford come with just two cars for Craig and Gus as Adrien sits this one out. The car has shown great pace on the gravel, but perhaps with the lack of knowledge, this may hamper their ultimate pace.
Also competing this weekend are Hayden and John in their Paddon Sport run i20 Rally2 sponsored by Hyundai New Zealand. They are hoping to compete at the front of the WRC2 class, and who knows, maybe take a top ten finish to boot!
Let's take a look at the stages and hear from the drivers.
Rally New Zealand gets underway on Thursday evening with the Pukekawa Auckland Domain (1.78km) super special stage.
Friday's itinerary is extensive, containing two loops of three stages that combine to a total of 158.56km, more than half of the overall rally distance.
Two passes each of Kaipara Hills (15.83km), Puhoi (22.50km) and Komokoriki (5.81km) make up Saturday's schedule.
The rally concludes on Sunday with the crews twice taking on Whitford Forest – Te Maraunga Waiho (8.82km) and Jacks Ridge Haunui (6.77km), with the final pass of the latter acting as the rally's Power Stage.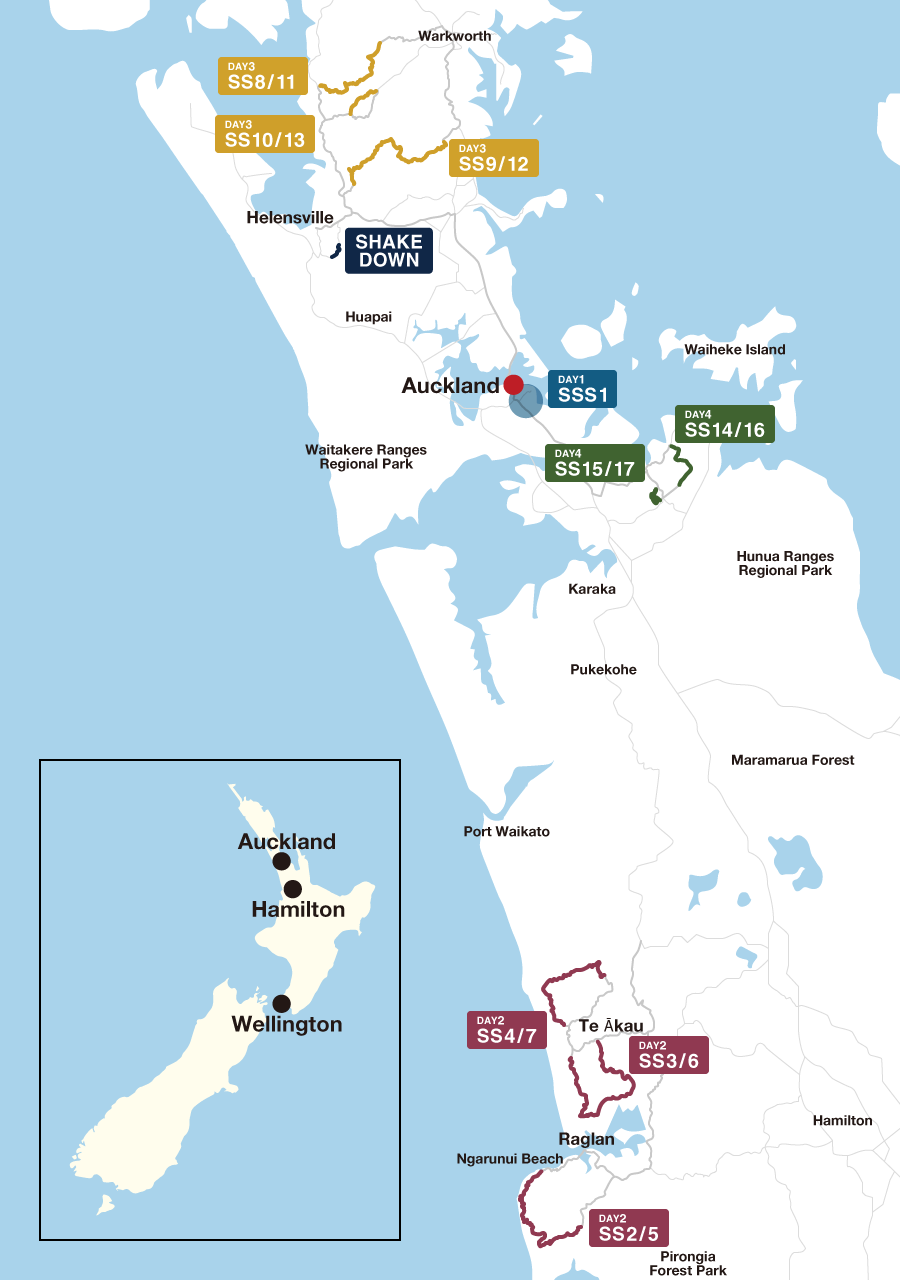 Toyota Gazoo Racing WRT
Kalle Rovanperä
"It will be really interesting to go to Rally New Zealand. I have only heard good things about the country and the rally and how nice the roads are. To prepare we have been watching whatever videos we can to get an overview of how the stages are and to understand what we might need from the car before we get there. Recent rallies have not been ideal for us but we know what we need to improve and we are working hard to have more pace and be more comfortable. Again we will be opening the road in New Zealand but hopefully we can have good speed, enjoy the event and finish with a good result."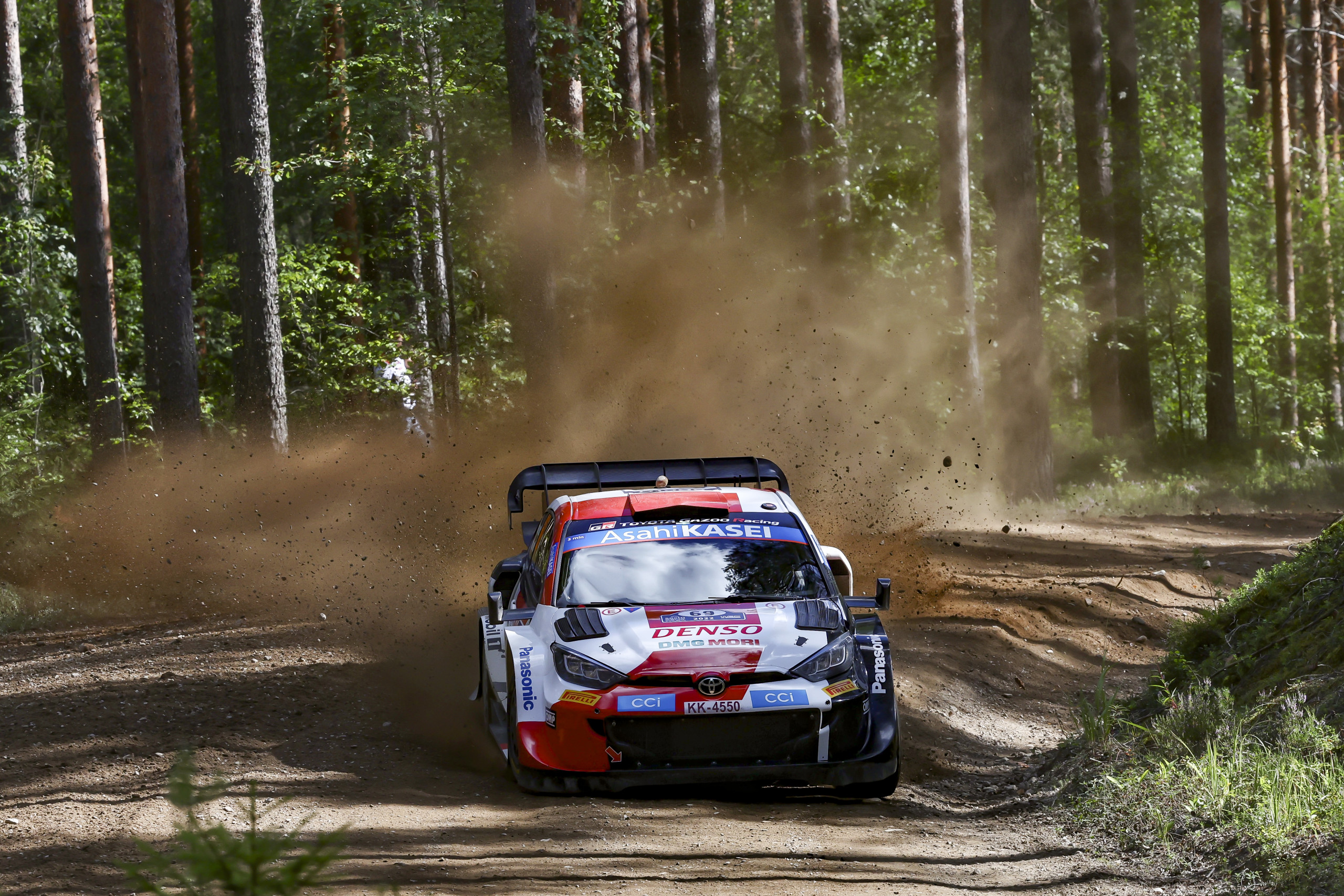 Elfyn Evans
"It's going to be exciting to finally have the chance to compete in New Zealand for the first time. I've heard many great things about the event and especially about the roads and how rewarding they are to drive. So, if what everybody says is true then I'm sure we're going to have a lot of fun there and hopefully we can have a good rally. It's never easy to prepare for a new event like this, particularly because we're not able to test outside of Europe, but within the team we do at least have some previous experience from New Zealand, not least from Jari-Matti and Seb. We've also been having a look through the archives for old videos of the stages just to get an idea of what we're likely to face."
Sébastien Ogier
"After a nice break it's exciting to be getting back in my GR YARIS for these three events to end the season. Rally New Zealand is one of the rallies I really wanted to do this year. I was there once before in 2010 and I have mostly good memories; it was a very close fight until the final corners when a spin handed the win to Jari-Matti. At the time it was hard to take but thankfully I could score my first WRC win just a few weeks later. The rally itself is beautiful with some of the best roads in the world. After this break it won't be easy to get back in the rhythm right away, but like always I will try to compete for the victory and help the team to the best possible result."
Hyundai Motorsport
Ott Tänak 
"I competed at Rally New Zealand ten years ago and I have good memories of the event, so I am looking forward to going back. I have been watching videos to refresh myself and the roads look fantastic; they have a lot of positive camber and seem as if they were made for rallying. As it is in a far corner of the world, we have not been able to test on similar roads, meaning getting the right set-up will be difficult. We will just have to do our best to learn from the shakedown and adjust as we go. Hopefully we can get 100% from the car and achieve a strong result."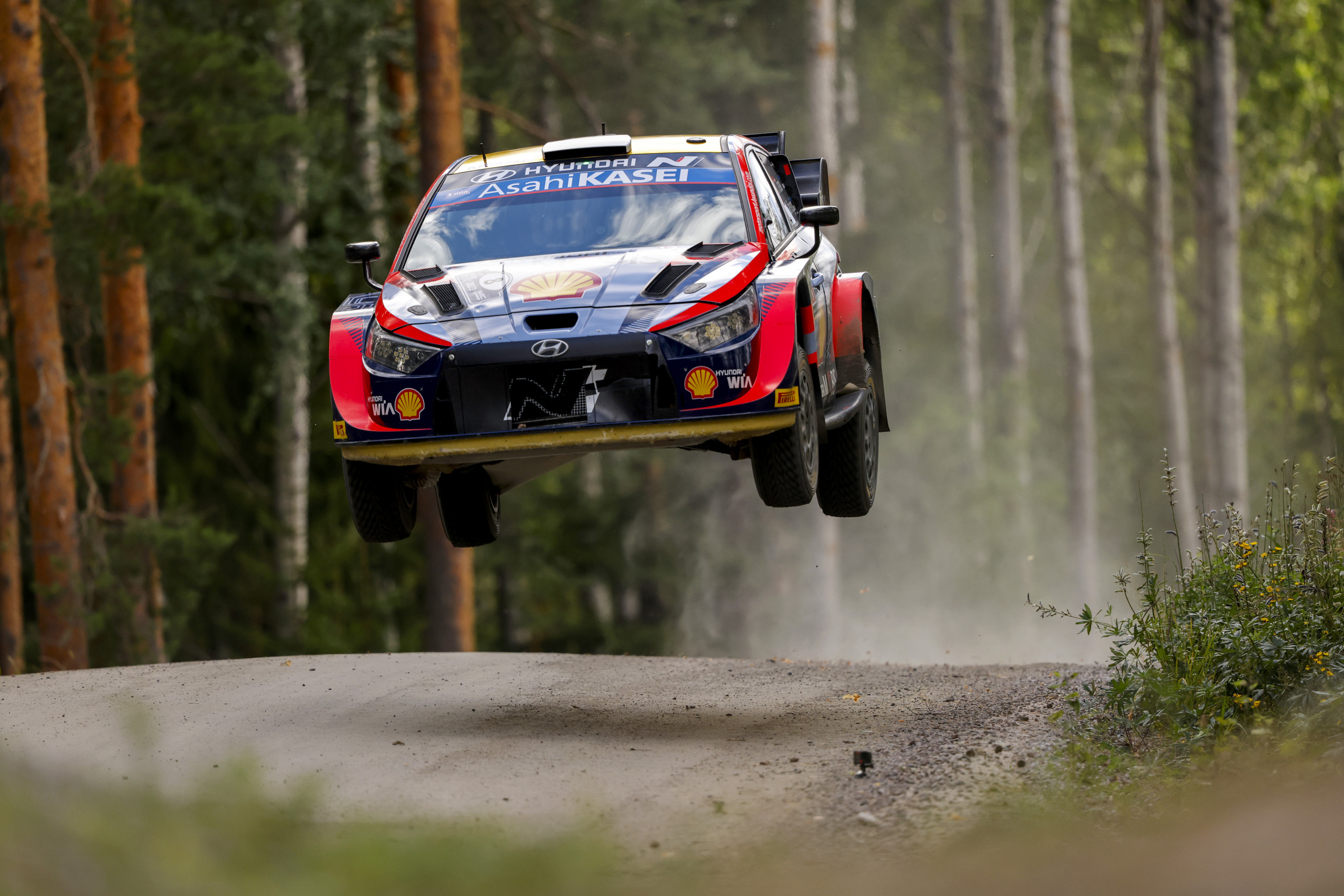 Thierry Neuville
"Rally New Zealand was an event I always dreamed of going to when I was a kid growing up watching guys like Colin McRae and Carlos Sainz on TV. For me it always looked like the rally with the most beautiful scenery in WRC. I was lucky enough to compete there in 2012 and it was an incredible event with very interesting and enjoyable stages. The roads are very loose on the first pass but grippy on the second pass, where you need to have a very precise and stable car. It is hard to prepare for such an event, but we will try our best to perform well."
Oliver Solberg
"It is my first time going to Rally New Zealand, so I am very excited for this new adventure. The roads look amazing and the whole event seems to be very beautiful. Of course, we do not know what to expect from the stages, but hopefully we can get up to speed quickly and find a good balance and rhythm. The season has been a rollercoaster for us so far, but our last rally was a good one, coming fourth in Belgium. Our target for this event is to keep learning, keep pushing, and hopefully get a good result for the team."
M-Sport Ford WRT
Craig Breen
"Really excited to get to New Zealand, it's a rally that I've read lots about, watched lots of videos and heard all of the stories, but never witnessed it myself. It'll be my first time in New Zealand and doing the rally it seems like it's going to be a really nice adventure with beautiful roads. I feel really lucky to be able to go there and experience it all. It should suit us, we'll have a good road position starting the rally on Friday so we will try and make the most of it. Greece was good in some respects, our pace was nice, I'd like to try and make some progress towards the podium positions after a difficult couple of rallies."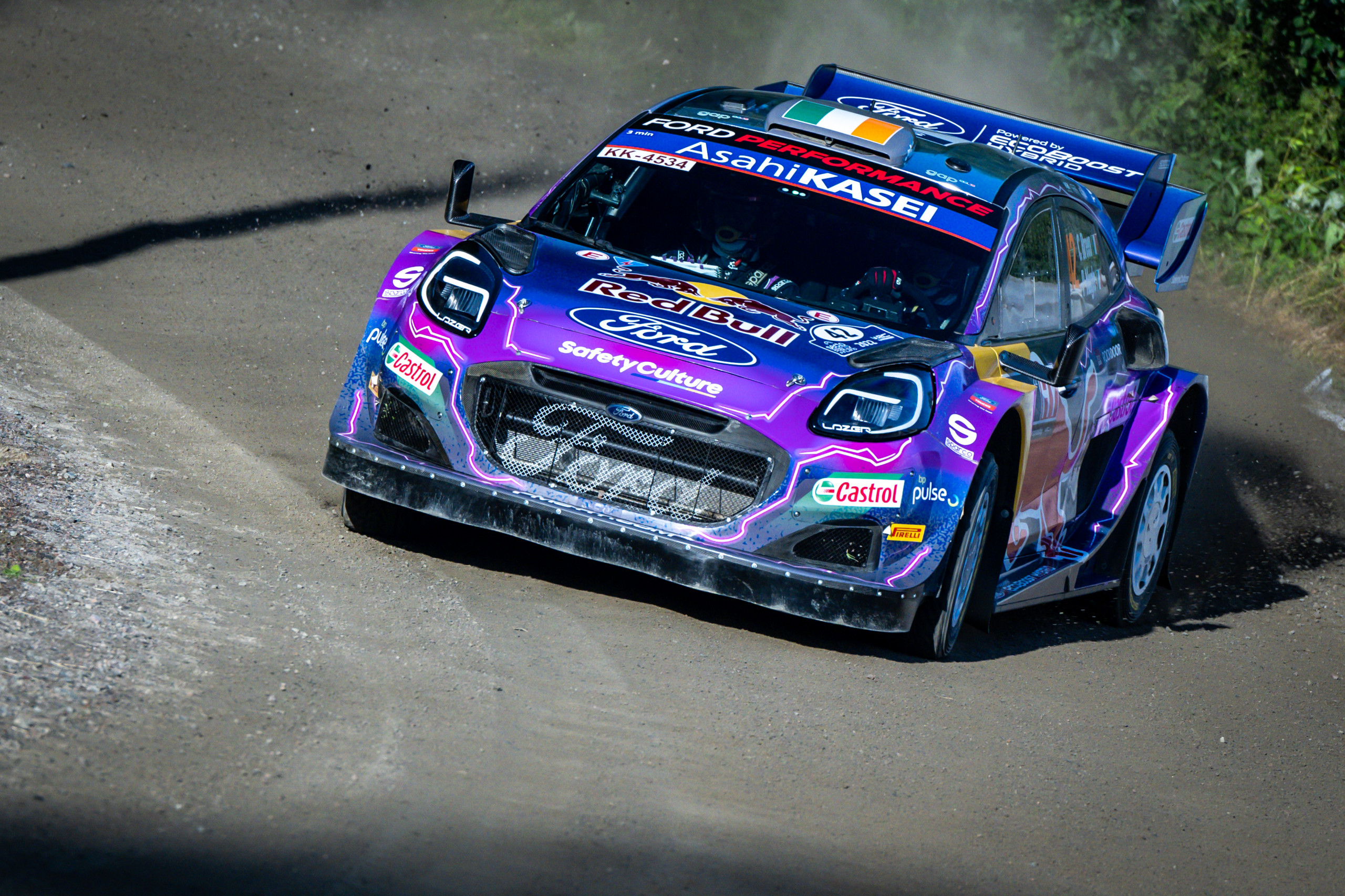 Gus Greensmith
"Really looking forward to New Zealand, it's the one rally I've always wanted to compete in since starting my career so I feel like I finally get to tick that one off the bucket list. Incredibly excited, arriving early to adjust to the jet lag and we will see what we can do on the rally."
Hyundai New Zealand
Hayden Paddon
"Seeing the WRC back in New Zealand is something I'm very proud of for the New Zealand rally community. I'm grateful for the work done by a great team of people to make this happen. I'm excited to tackle these awesome rallying roads again in our Hyundai Rally2 car with our own homegrown team.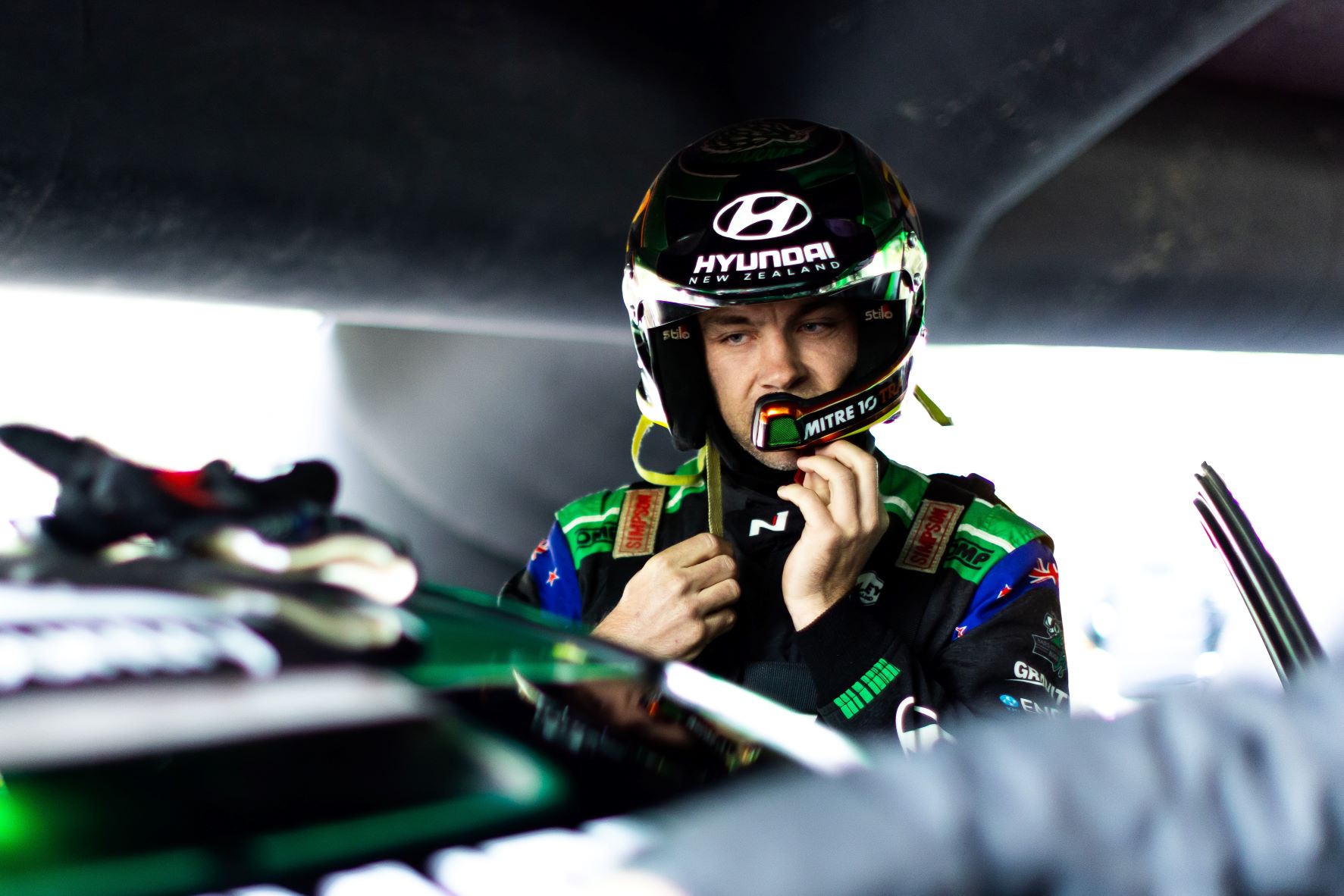 "With the Rally2 and R5 cars competing in the same category, there's going to be some great competition. Between Ben, Shane and Harry, I'm expecting there to be close competition which I'm looking forward to.
"Rally fans are in for a real treat as Rally New Zealand once again features on the world stage. The hybrid Rally1 cars and drivers are going to be a sight to behold on some of the most spectacular stages in the world. The Auckland Domain stage, with free public access on Thursday night, will be an amazing way to start the event.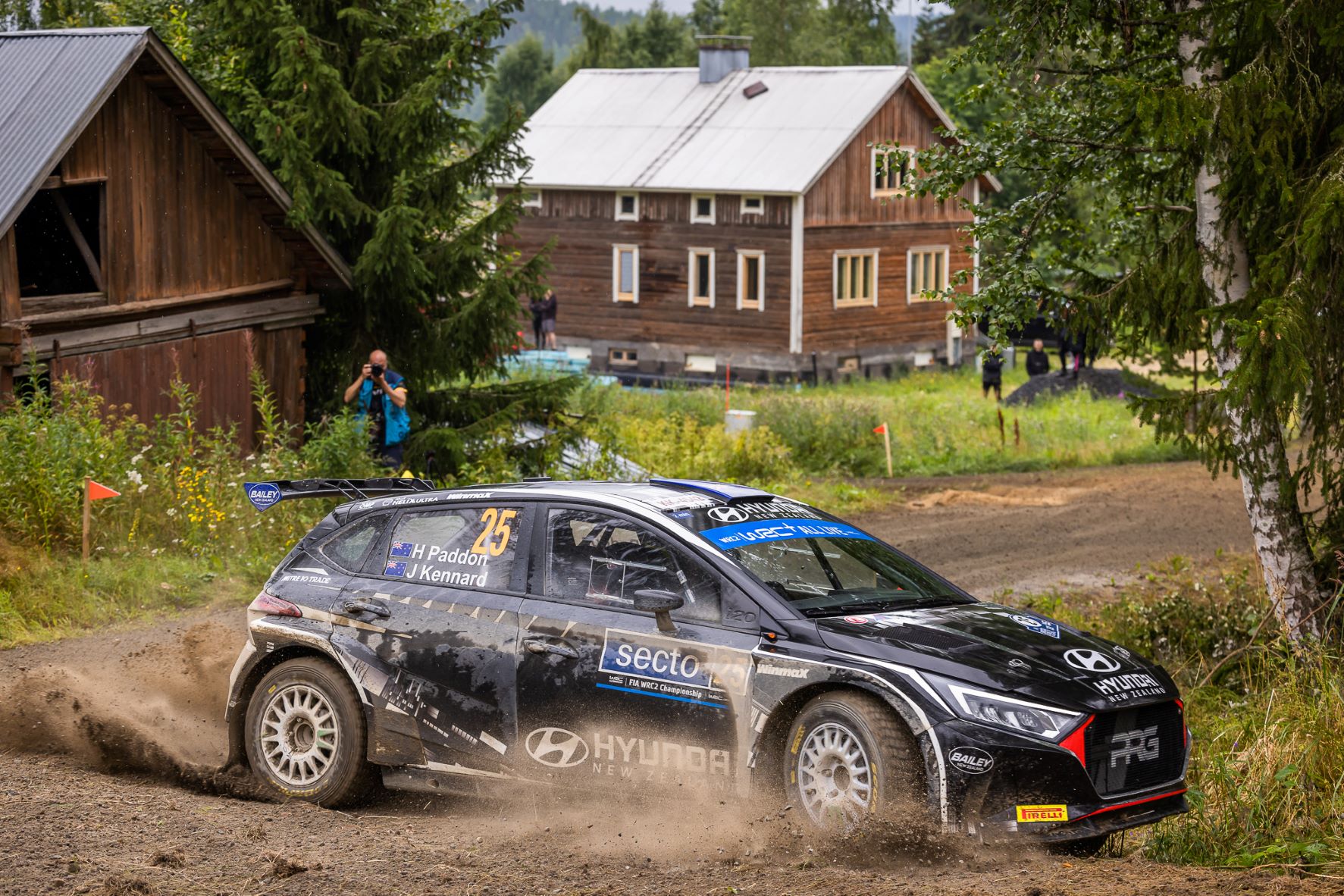 "Our goal is simple, to win WRC2. There have been a lot of questions about the overall result, but the gap is now too big between Rally1 and Rally2 cars for us to even consider competing with them, but we will give it everything we've got!"
Summary
We are set for one of the most hotly anticipated rallies of the year. The roads in New Zealand are particularly iconic in the championship, and are loved by those that have had the opportunity to compete on them. We will now have a new generation of crews making their own history on them.
The action gets underway very soon with shakedown at 9:00pm on the 29th of September! Make sure that you pop back to check out my daily reports.