Formula 1 is back for a season of the unknown. New aerodynamic regulations, new tyres, a new defending world champion and new race directors in the form of Niels Wittich and Eduardo Freitas, assisted by Herbie Blash.
Having just about recovered from the 2021 season finale, the car launches are almost over with 9 of the 10 teams released prior to testing in Barcelona on the 23rd to 25th of February. Alfa Romeo are the only ones to wait until after the first testing period to release their car. Unfortunately, this testing will not be broadcast but the official testing from Bahrain in 3 weeks' time will give us a taste of the 2022 cars.
New Regulations
2022 will see the biggest change in aerodynamic regulations in decades, forcing many teams to re-think how they design the cars. Originally set to come in for 2021 but delayed by COVID-19, many of the teams have been developing the car since late 2020 or the start of 2021.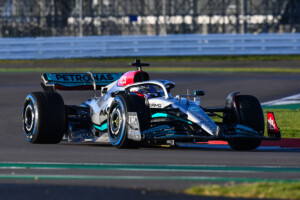 The new design is claimed to reduce the loss of downforce in turbulent air from 47% to 18% at 10 metres (or one car length). This should mean that drivers can race closer together without needing to be at least 1.5 seconds faster than the car in front.
Having been developed in house at Formula 1 with motorsport teams and the FIA, one of the key points is there is an emphasis on creating downforce through ground affect (minus the skirts). Harping back to the upside down aeroplanes of the 70s and 80s, full ground affect was outlawed in 1982 but the current cars will use underfloor downforce tunnels which will be less sensitive to wakes and disturbed air.
This combined with a new, sleek front wing, and winglets making a comeback, the racing could make for the most exciting season yet.
New Tyres

It is well known that Pirelli are bringing in new, 18 inch tyres to Formula 1 to work with the new regulations. These have been tested in Formula 2 for the last 2 years. 2022 Formula 1 rookie Guanyu Zhou is the only driver on the grid to have 2 years' experience with these tyres in race conditions, whilst Mick Schumacher, Yuki Tsunoda and Nikita Mazepin used them in 2020.
The new compounds and lower profile tyres are supposed to reduce overheating and last for longer without losing grip. This means that a driver can push harder and race closer to the car in front.
There is a worry that a longer lasting tyre will mean most races are one stop strategies however, with harder racing on track this hopefully won't be a problem. But like everything else this year, we will have to wait and see.
The World Champion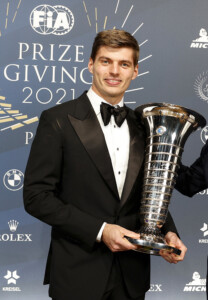 We go into this year with a new reigning world champion in Max Verstappen. After a hard fought championship with Lewis Hamilton, he came out on top in the dramatic finale in Abu Dhabi. He is the one to beat this year.
However, it is heavily rumoured that Red Bull threw everything at the 2021 season, therefore stalling the development of their 2022 car. Meanwhile their closest rivals at Mercedes, Ferrari and McLaren have all been working on the car throughout 2021.
There is absolutely on doubt that he has the talent to pull every inch of performance out of a car but if Red Bull are having to catch up to their rivals all year he may need to pull out a few more champion drives than he would want.
The question now is will Red Bull be able to provide Max Verstappen with the car he needs to defend his title, or will Mercedes have to fight themselves? Will Ferrari and McLaren really benefit from the change on regulations and bring a title fight of their own?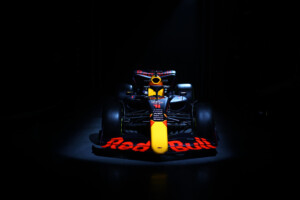 Race Directors
It is impossible to talk about last season without mentioning the former race director Michael Masi. After a whole season with some questionable decisions and a finale which has caused much controversy, the FIA launched an investigation into the structure and rules of Formula 1.
There have been some structural changes as a result, meaning Masi was removed as race director with a new team taking on the role. Niels Wittich and Eduardo Freitas have plenty of motorsport experience and will be alternating the role of race director. They will be assisted by Herbie Blash who previously acted as deputy to Charlie Whiting. These three will be starting at pre-season testing in Barcelona.
They will all be helped out by a new VAR style official which will be direct to the FIA. This is to help the race director with decisions during the race. This will be combined with removing the direct line for teams to the race director. Removing the pressure which was obvious during the final laps of Abu Dhabi.
Another point to come out of the investigation is the statement that the FIA will be reassessing the lapping/unlapping procedure under safety cars. This was the main cause of controversy which came out of the race in Abu Dhabi after only 5 cars unlapped themselves, bringing the gap between Verstappen and Hamilton down to nothing.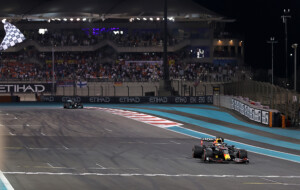 This year should be very exciting with Verstappen defending his title, Russell and Hamilton fighting it out at Mercedes and Ferrari and McLaren hopefully fighting at the top. The first race is in Bahrain on the 20th of March at 3pm GMT. This is where we will finally see what everyone has been talking about.