Time for the championship to return to Sweden for the first time since 2020! Elfyn and Scott picked up victory for the Toyota team the last time this rally was run and of course this rally was cancelled last year because of the covid situation faced by Sweden last year and we had a replacement event in Finland instead.
Well, back to this year and we have a very interesting situation that the top two crews from M-Sport Ford and Toyota Gazoo Racing WRT that finished first and second are not competing. This means that Kalle and Jonne will be opening the road throughout Friday's stages in their GR Yaris Rally1.
Let's take a look at the stages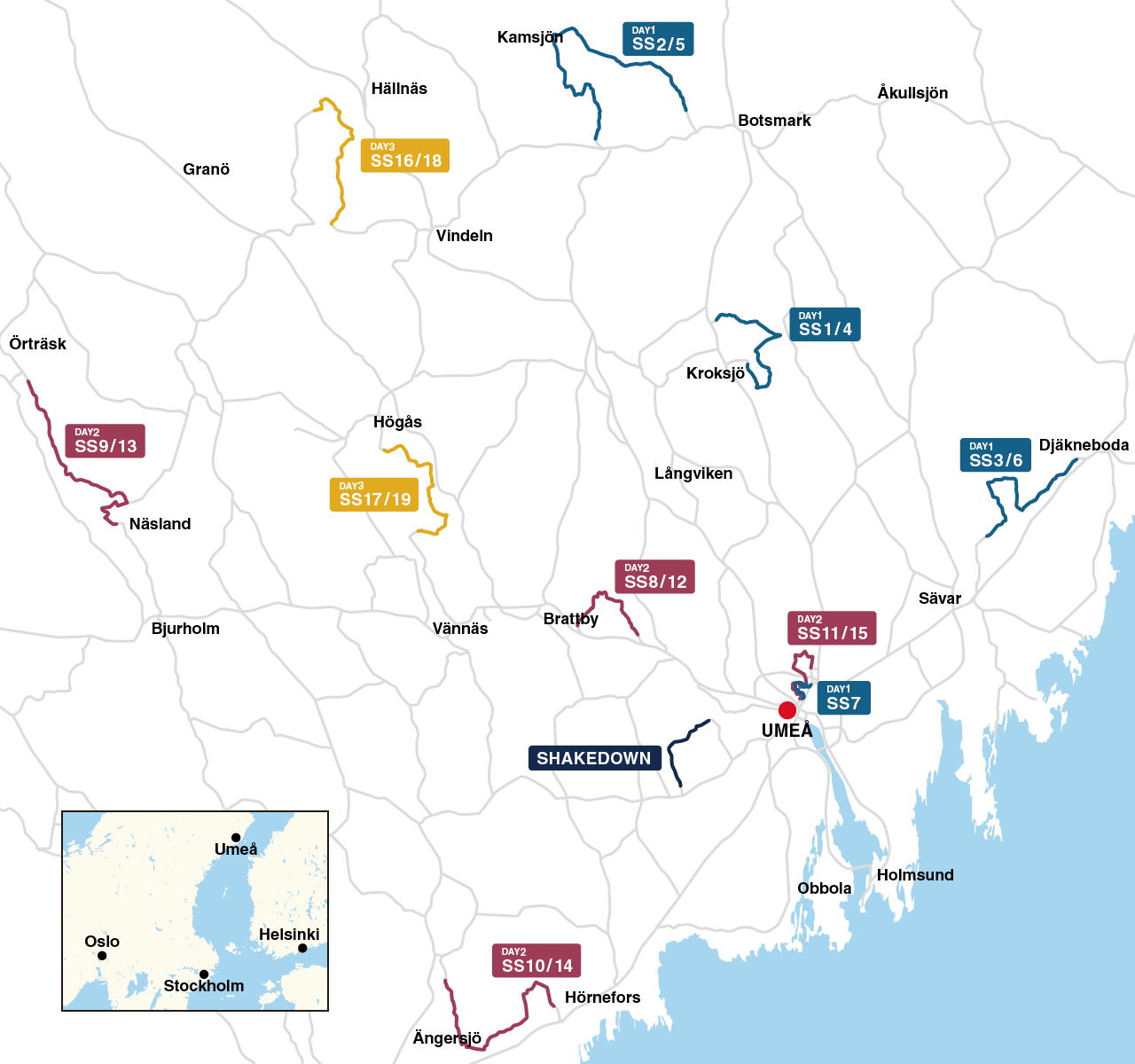 Rally Sweden begins with its longest day, with Friday's running consisting of two loops of Kroksjö (14.98km), Kamsjön (27.81km) and Sävar (17.28km) plus a single pass of Umeå Sprint (5.53km), totalling 125.72km
Saturday's itinerary contains six stages and sees the crews twice tackle Brattby (10.49km), Långed (19.49km) and Umeå (11.17km)
Sunday features two tests each of Vindeln (14.19km) and Sarsjöliden (14.23km). The second pass of the latter will be the rally's Power Stage.
Now with a number of fast crews further down the championship standings following Rallye Monte Carlo we should be looking to Ott, Elfyn and Thierry to challenge for the podium given their starting positions. Returning to the top cars we see Esapekka Lappi, and if he can get a good start and set some top times, then the Finn can hope to challenge near the top as well.
Craig Breen will also be quick in the Puma Rally1, whilst teammates Gus and Adrien will look to have good pace and see if they can both set some top times and maybe even some stage wins out there!
Let's hear from the drivers!
Toyota Gazoo Racing WRT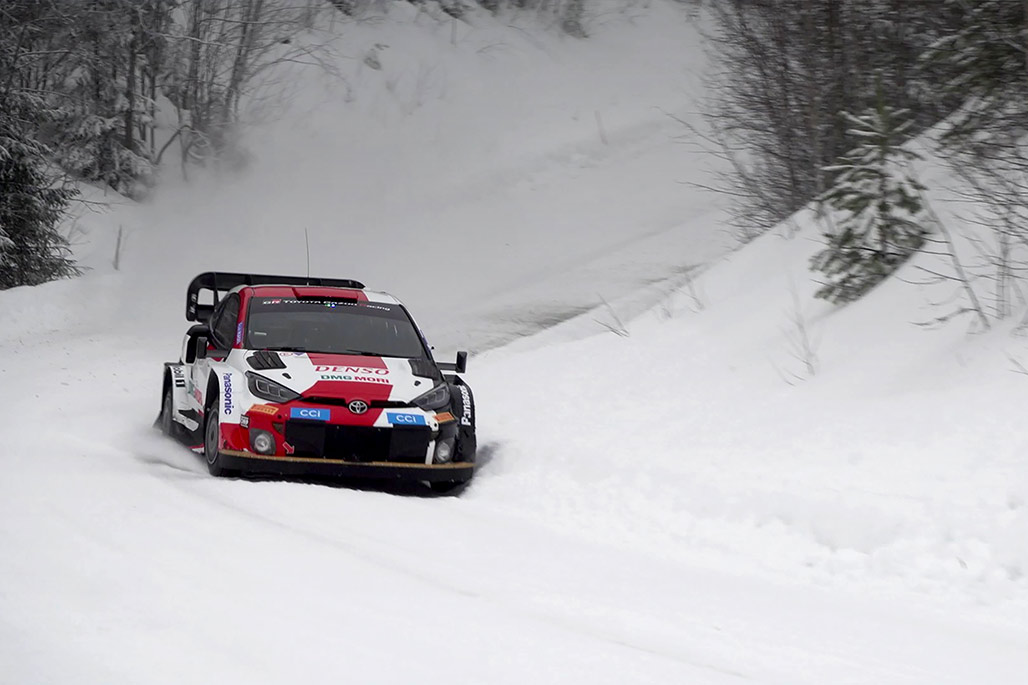 Elfyn Evans
"We didn't start the year how we wanted to on the first rally, but the one small benefit is that our road position should be a bit better for Sweden. We want to capitalise on that as best as we can and, like always, do as well as possible. With everything being so new there have been a lot of different things to try during our testing on snow and ice, but overall, I'm feeling comfortable – although it is always hard to tell exactly how fast you are on this surface because things like traction vary depending on the conditions. We've also been looking through the videos of the stages provided by the organiser, and they look very fast in places but also with some very narrow and technical sections."
Kalle Rovanperä
"Overall, I was really happy with our weekend in Monte Carlo. We started out in a difficult place but we did a lot of work together with the team to improve my feeling in the car. Of course, taking the extra points in the Power Stage means we start first on the road in Sweden and will have some road cleaning to do there on the first day. But we will do our best to take as many points as we can at the end of the weekend and hopefully, we can still have a really good rally. In testing we were starting from zero with the snow setup for the new car and it felt a bit tricky to drive in the beginning, but together with our team-mates I think we have made some good steps in the right direction during the two tests."
Esapekka Lappi
"I am very excited about this moment. To be competing at the highest level once more is something I have been looking forward to for a long time. It has felt very natural to be working with the team again over the last few weeks and through testing. My feeling in the GR YARIS Rally1 was already quite good from the beginning and it's been getting better step by step. I think the events I did with a Rally2 car last year are helping me a lot to understand how best to drive these cars. Rally Sweden is an event I have always enjoyed and I have always been competitive there. We need to remember that it's been five months since my last rally, but I believe we can be on the pace and I want to fight for the podium – that's my minimum target. It won't be easy but I feel it's possible."
Hyundai Motorsport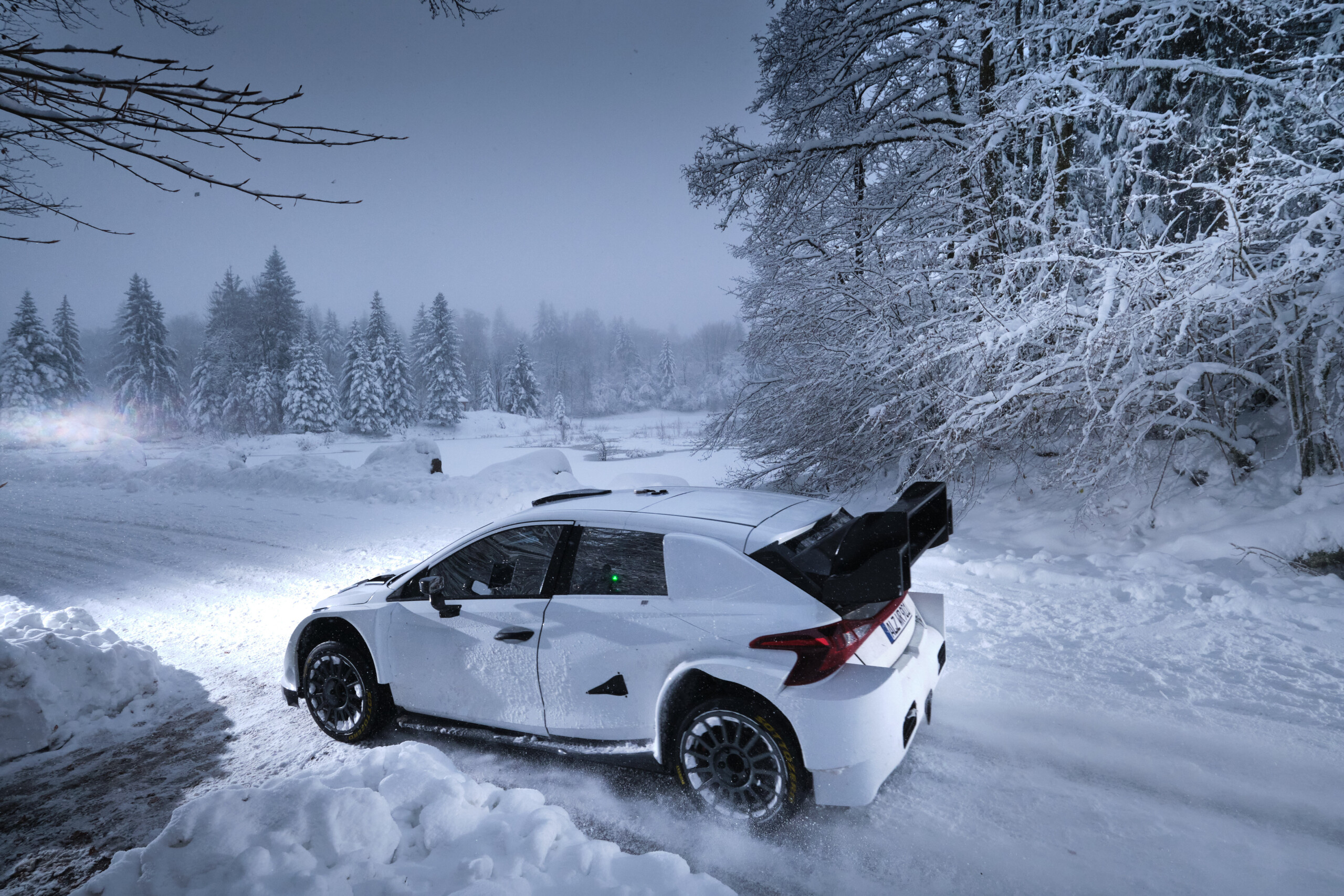 Thierry Neuville
"With the all-new itinerary, it's very difficult to know what is waiting for us at Rally Sweden, but it will definitely be interesting. While we don't have a lot of experience with the Hyundai i20 N Rally1 in these conditions – it is a proper full-snow rally –I think our driving style will be pretty similar to the previous cars we've competed with at Rally Sweden. Rallying is always a bit more spectacular on snow with the studded tyres. Usually, the stages are quite fast, you have to lean into the snowbanks and drive sideways a bit more. You have to be slightly more brutal to get the studs to grip into the ground. Everybody has worked so hard over the last couple of months and we hope that we will see a good return for that effort next weekend."
Ott Tänak
"Rally Sweden will be an all-new event as we are moving more north than we have in previous years. I really don't know what to expect but snow is always something I've really enjoyed competing on. Sweden was the location of our first podium with Hyundai Motorsport, and it would mean a lot to be able to replicate that result next weekend. We have the inner drive to come back fighting from our difficult first round of the season; we want to turn that into positive momentum that will carry us throughout the year ahead. Last season we were victorious in the snow in Arctic Rally Finland, so we know we are fast and competitive on this surface. The target will be to hit the ground running and find a good rhythm with the Hyundai i20 N Rally1."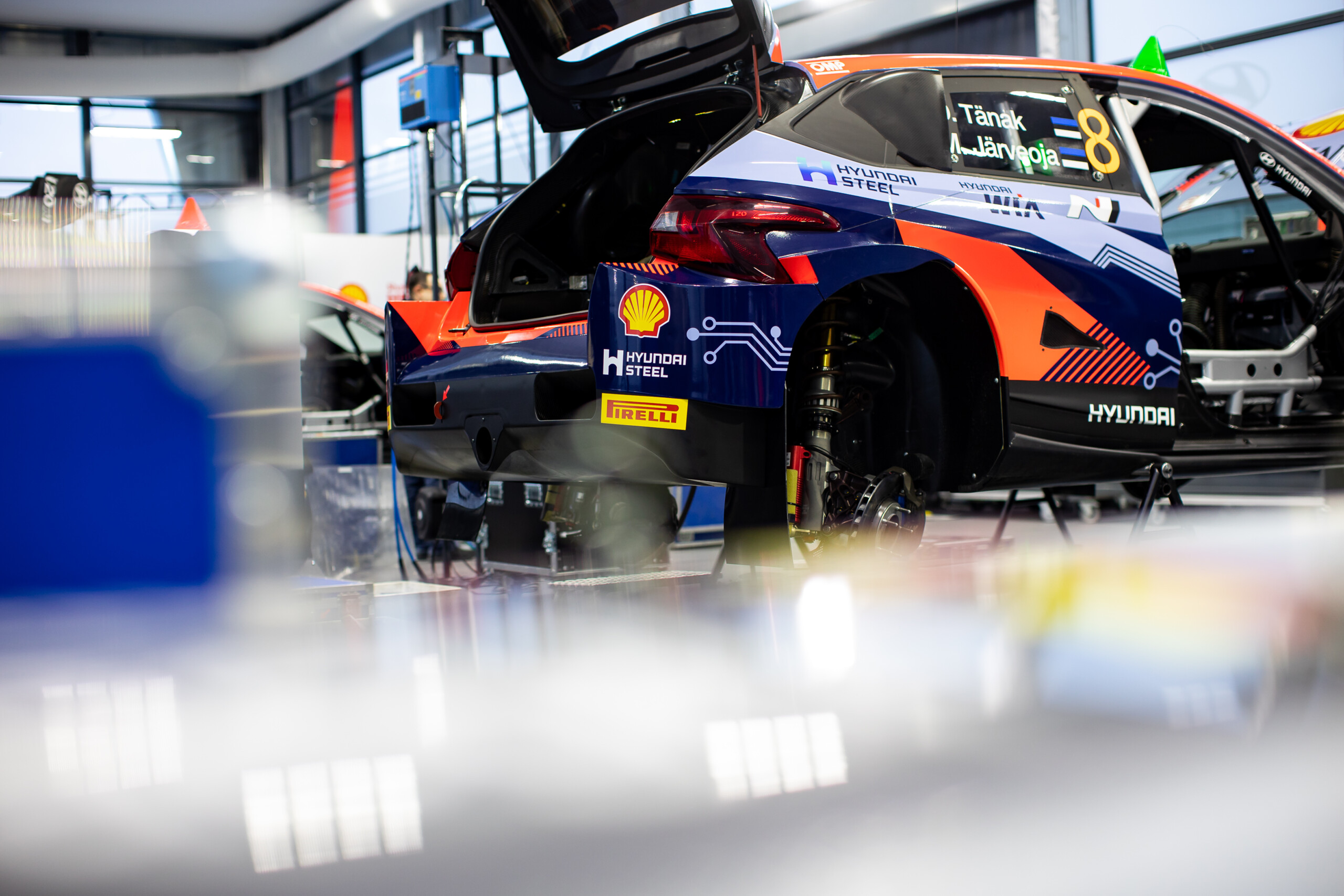 Oliver Solberg
"First of all, it is going to be very emotional to compete in my first home event as a factory driver. It is something I have dreamed about my whole life. I think the new location is an important step, as it is what the rally needs to secure fantastic conditions, even if it is sad to move away from my hometown. Snow and ice is also my favourite surface as well so it will be a very special rally. You have to be quite aggressive with your driving style, keeping the front of the car in the lines but pushing the rear. It will be new for everybody, so preparations are more equal and gives me a good opportunity to have a strong weekend. Rally Sweden will be a mix of everything: fast and twisty roads, wintry conditions, lots of snow banks – and maybe some reindeers."
M-Sport Ford WRT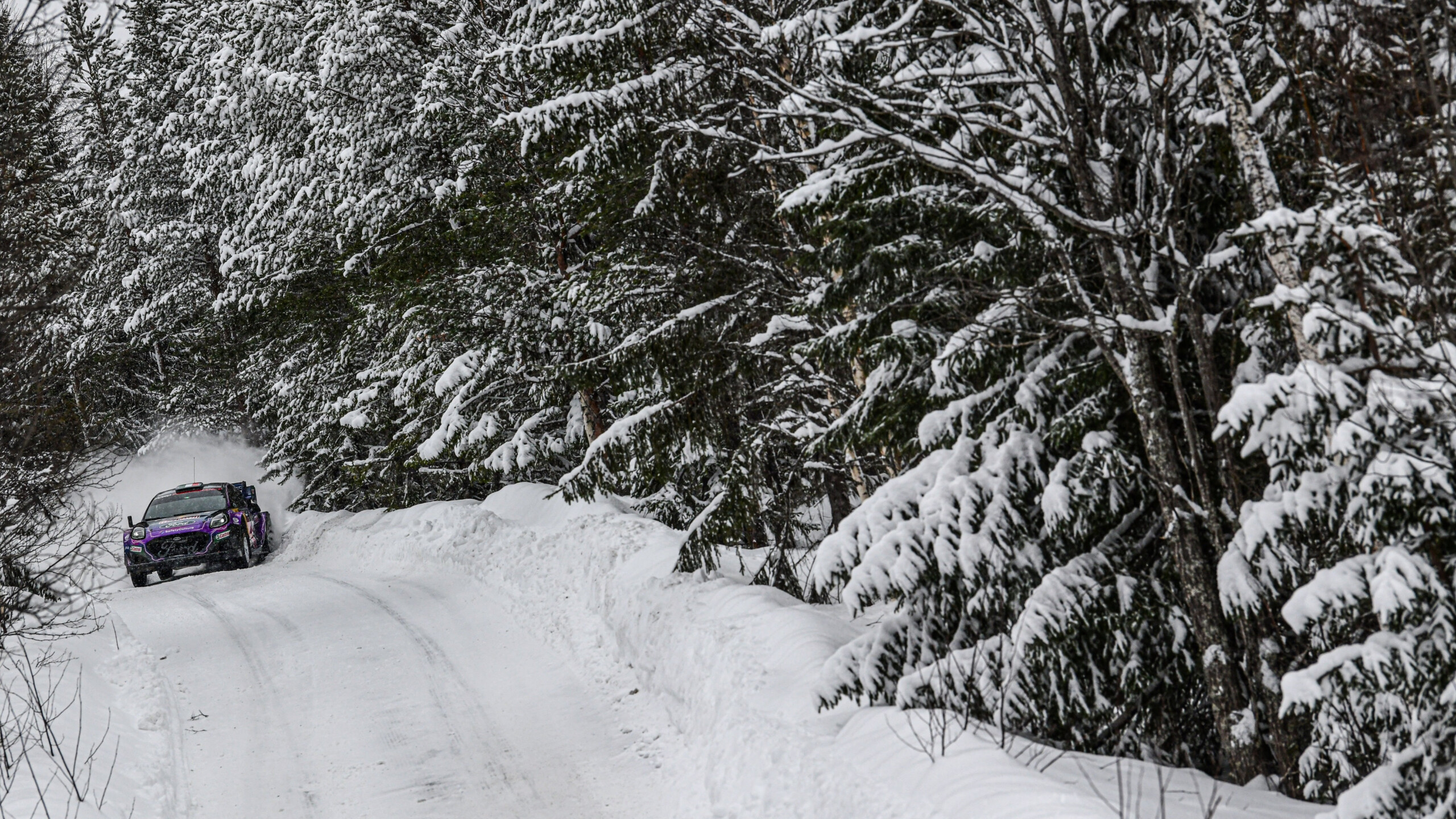 Craig Breen
"I'm really excited to discover a new rally in Umea. I've done the rally many times before in Torsby, but it'll be completely new this time, and I'm looking forward to having some great conditions. This is the first rally on loose surfaces with the new cars and the Puma hybrid, so hopefully it'll be good.
"Obviously, we start near the front of the road on the first stage, so that will be something new for me to discover. Being second car on the road will be not the best conditions but honestly, it's a challenge I'm looking forward to. It comes with having a good championship position, so at the end of the day it's good for that reason.
"I'm hoping for a good event, trying to build more confidence with the car like we did in Monte Carlo, and to see if we can get another strong result; the most important thing is to keep the championship position strong heading into Croatia, so let's see how it goes."
Gus Greensmith
"We're looking forward to Rally Sweden, especially now it's based up in Umea. From what we've seen the stages look really, really fast, some of the fastest I've ever seen, so that's going to be really exciting. Generally, the conditions sound great so we're looking forward to having big snowbanks to lean on. From my previous experience of testing the Puma last year on loose surfaces, the balance of the car and everything feels great, so we're excited for this one."
Adrien Fourmaux
"I'm really happy to come back to Sweden after two years, and it looks like we'll have nice road conditions for this famous rally. The atmosphere is so special with this being the only event with 100 per cent snow, so it's always something I look forward to as I enjoy driving on snow. For sure, I want a good result but first of all I want to enjoy it and get some experience on this surface. It'll be the first time for me on snow in a WRC car, so it will be quite a big step, but I'm really looking forward to it."
Jari Huttunen, WRC2 driver
"I'm very excited to start Rally Sweden, it's nice to be back with M-Sport for my first rally this year. This is a very unique event with some challenging conditions, but it's a great opportunity to add to my experience in WRC2.
"We've got a new location and some new roads, and it's also my first time on snow with M-Sport Ford – so let's see what we can do."
Mattias Adielsson, WRC2 driver
"It will be a fantastic opportunity and proud moment for me to start our home rally in WRC with M-Sport Ford World Rally Team. I feel very well prepared for the upcoming challenge, and I know I have the material to be at our best in a Fiesta Rally2!
"But I'm also humble and I know the guys in WRC2 are much more experienced drivers then I am; luckily it is our home surface and I think we can put down some really good pace during the rally once we start feeling comfortable."
Summary
We are set then for a great rally! Enjoy it. It's going to be special and we'll have a new championship leader at the end.