Well, day one was the Elfyn and Seb day, with the pair of them fighting over the lead throughout the seven stages that made up day one. Here's how the action came together. The crews entered in championship positions, meaning that the startlist looked like this – Ogier, Evans, Neuville, Rovanperä, Katsuta, Sordo, Greensmith, Fourmaux, Suninen, Solberg.
Into the first stage, SS1 Gerosa 1 – 10.96 km then, and there was fog and low cloud on the mountains. Seb won the stage from Elfyn and Dani. There was a large gap at the end of the stage between the two championship protagonists of 3.6 seconds, with Dani the best of the Hyundai drivers holding third place.
It was all change into SS2 Costa Valle Imagna 1 – 22.11 km, with Elfyn setting the pace from Seb who was just a tenth slower. There was a change behind them, with Thierry passing Dani and moving into third place. There was also a change further back with Teemu getting to grips with his i20 and moving ahead of fellow Finn Kalle and into ninth place.
Next up was SS3 Gerosa 2 – 10.96 km and Seb was fastest and by quite a big margin of 2.1 seconds over Elfyn, whilst Thierry remained the closest challenger, but was now 20.7 seconds behind the two Toyota crews. The stage was now without huge drama though, with Adrien rolling his Fiesta. The Frenchman was out for the day.
Into stage SS4 Costa Valle Imagna 2 – 22.11 km and it was another stage win for the championship leaders, with Elfyn keeping the leaders honest with a time just nine tenths slower. The two Hyundai crews of Dani and Thierry set the exact same time. Further back, Oliver was having a great day, holding fifth place.
Elfyn was fastest in SS5 Cinturato 1 – 14.49 km and with Seb only fifth fastest and a huge 5.7 seconds slower the gap between them was now just eight tenths of a second. Oliver was quick too, with the fourth best time and only 2.6 seconds slower than Thierry. Impressive stuff from the young Swede.
After a short break the second run of SS6 Cinturato 2 – 14.49 km and Thierry won the stage with Elfyn second fastest just 4 tenths slower, whilst Seb was third and 2.5 seconds further back. Elfyn now moved into the lead. There was a change further back, with Takamoto moving past Gus and into sixth place.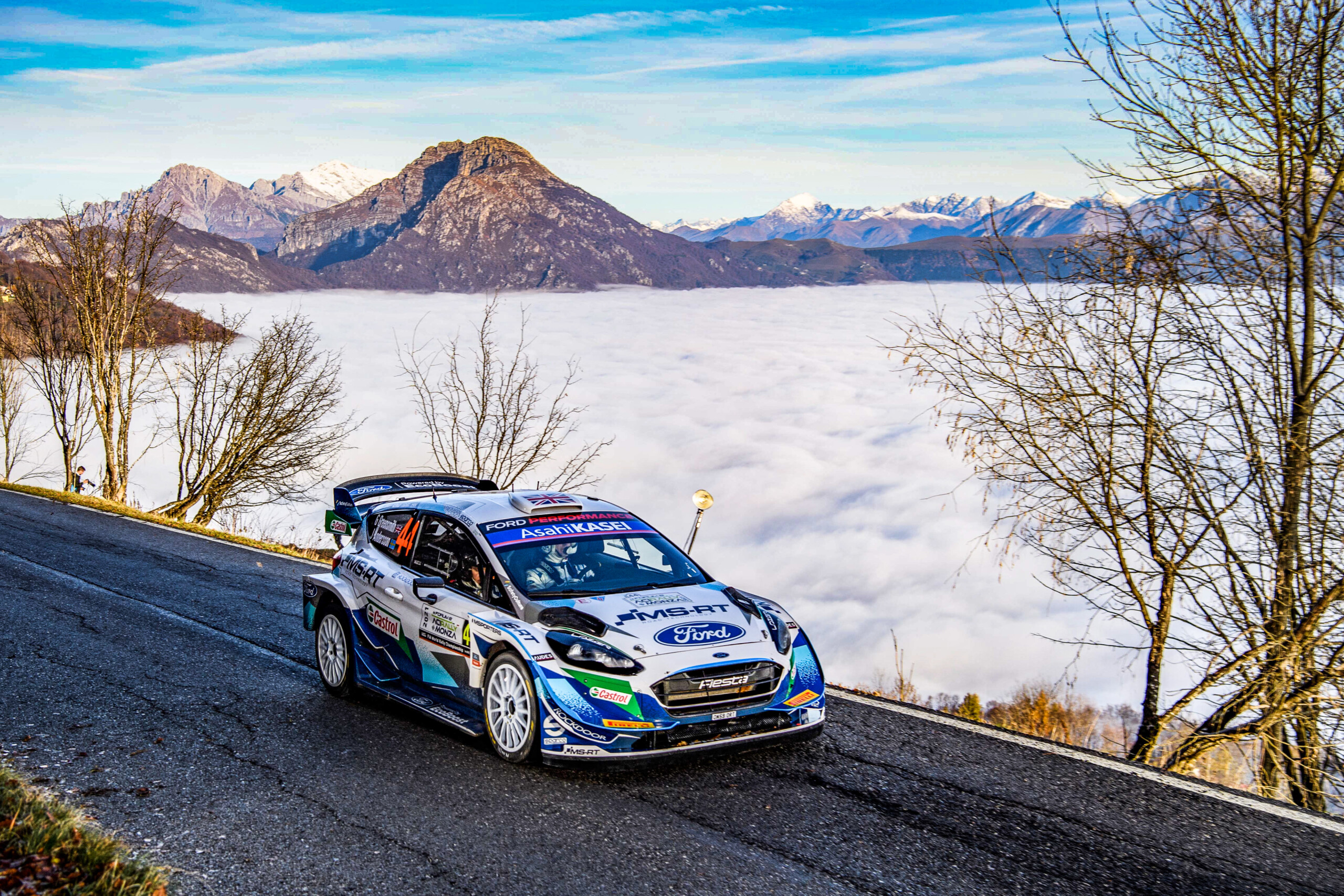 The last stage of the day then, SS7 Grand Prix 1 – 10.29 km and Dani was quickest from Takamoto and Elfyn who led the rally by just 1.4 seconds from Seb. Dani's pace meant that he'd taken 3.7 seconds from Thierry lead over him as they continued their battle for the final podium position.
Classification after Day One
| | | | | |
| --- | --- | --- | --- | --- |
| 1 | E. Evans | S. Martin | Toyota Yaris WRC | 1:04:05.2 |
| 2 | S. Ogier | J. Ingrassia | Toyota Yaris WRC | +1.4 |
| 3 | T. Neuville | M. Wydaeghe | Hyundai i20 Coupe WRC | +21.6 |
| 4 | D. Sordo | C. Carrera | Hyundai i20 Coupe WRC | +24.6 |
| 5 | O. Solberg | E. Edmondson | Hyundai i20 Coupe WRC | +50.6 |
| 6 | T. Katsuta | A. Johnston | Toyota Yaris WRC | +1:05.5 |
| 7 | G. Greensmith | J. Andersson | Ford Fiesta WRC | +1:14.1 |
| 8 | T. Suninen | M. Markkula | Hyundai i20 Coupe WRC | +1:28.6 |
| 9 | K. Rovanperä | J. Halttunen | Toyota Yaris WRC | +1:57.3 |
Let's hear from the drivers at the end of day one.
Toyota Gazoo Racing
Elfyn Evans (1st)
"It was a challenging morning with the thick fog and the grip levels were changing all the time, partly from the dampness and with the different surfaces as well, but it was really enjoyable to drive. We were losing a bit of time to Seb, I was frustrated to give a few seconds away. But we had a good afternoon. I put a lot of effort into being stronger on those stages this year. It's good to be leading but the gap to Seb is virtually nothing; he was a bit stronger than us in the mountains so we need to look at this and try to improve for tomorrow morning."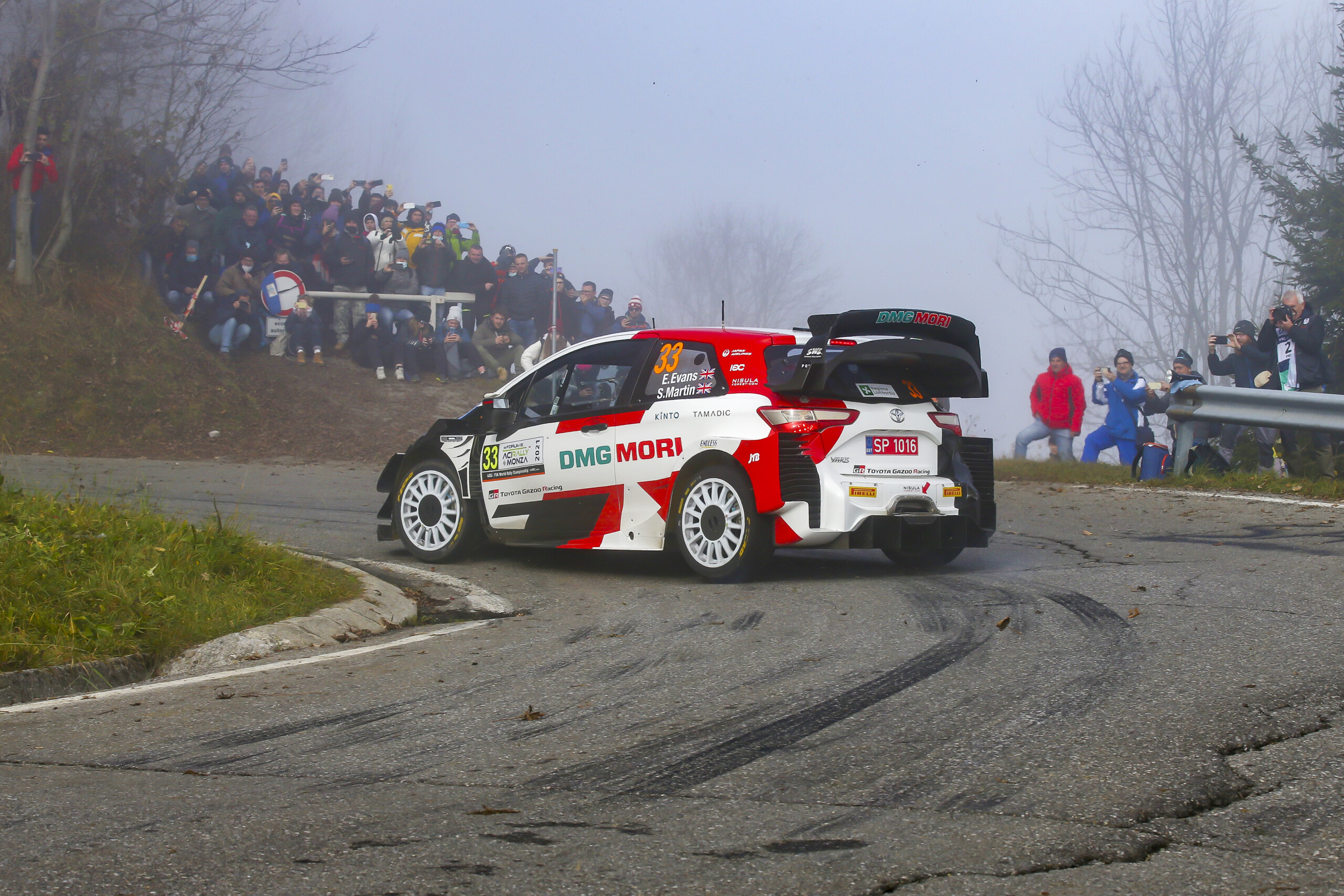 Sébastien Ogier (2nd)
"It's been a good day. This morning I really enjoyed driving the stages in the mountains. The feeling was good in the car, we did a good job on the pre-event test and it was good to see the times coming. When it's nice to drive you can be close the limit but still feel comfortable. This afternoon around the circuit I was a little bit more on the safe side, because there's a lot of things you can hit, and we also had an issue on SS5 that cost me some time. But it's OK, I'm happy with where I am right now and we just need to try and do the same tomorrow."
Kalle Rovanperä (9th)
"Our plan for this rally is to be there for the manufacturers' points. We don't want to take any big risks, and then if something happens with our teammates, we can still secure the points. It's a really important weekend for the team and we want to help as much as we can. It's not so easy to drive like this, especially when the conditions are tricky like they were this morning in the mountains and you can lose quite a lot of time. The stages at Monza this afternoon were a bit more enjoyable, even though they were tricky in some sections with the gravel and mud."
Hyundai Motorsport
Thierry Neuville (3rd)
"I would say that we are satisfied with our performance in the car today. We pushed very hard this morning, almost at the edge, and the feeling was good. I was enjoying the driving, but the times were not there. Usually in tricky conditions the car is fast, but this time we weren't and to be honest I don't know why. Even in Spain, in the dirty places, we were quick, but it seems like we missed something this morning. Around the track, the speed is there so we'll have to see what happens on tomorrow's mountain stages."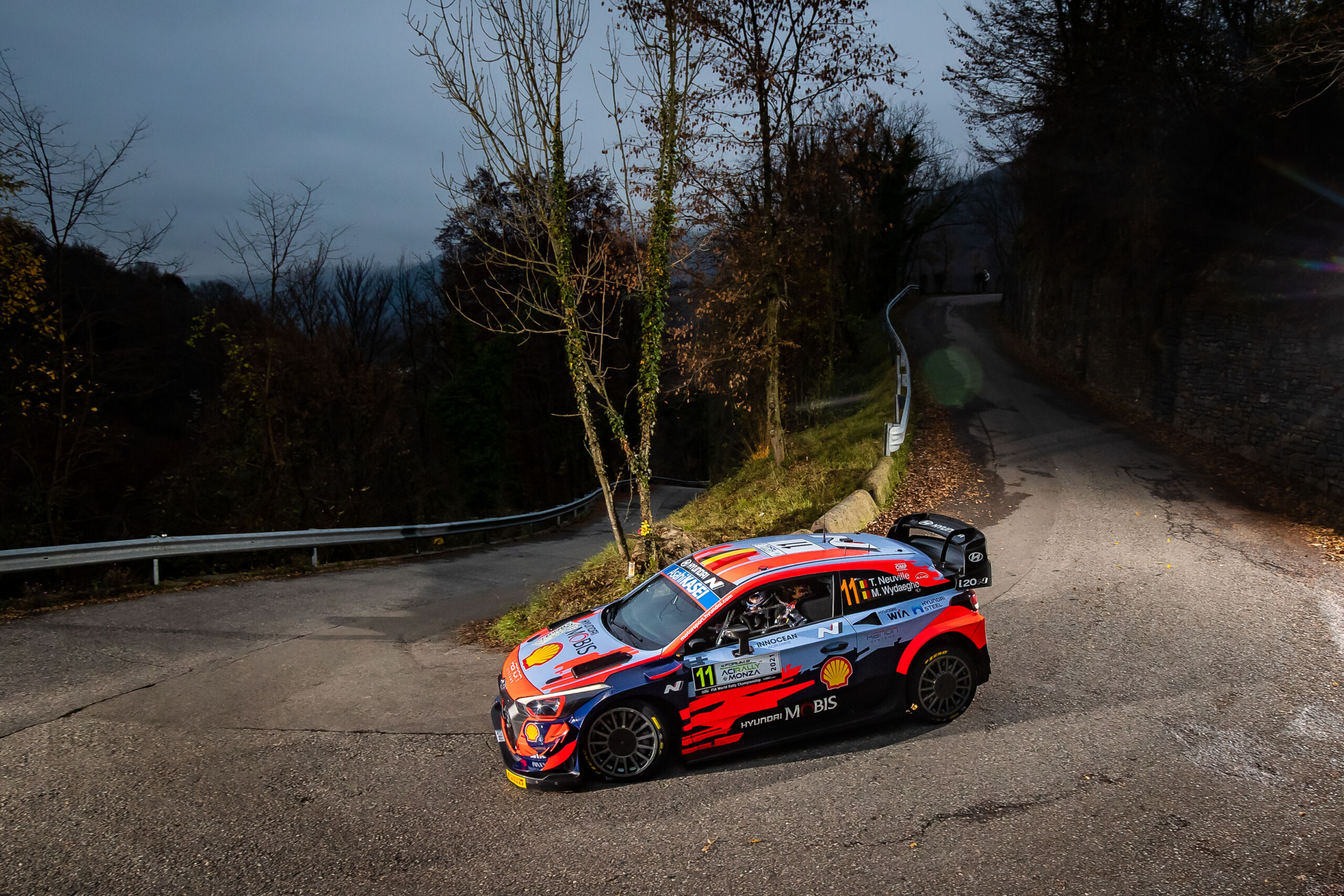 Dani Sordo (4th)
"We struggled a bit with the set-up of the car, especially in the slippery places, where we lost a lot compared to our rivals. The morning loop wasn't amazing, we just didn't have the precision that I needed. The feeling in the afternoon was better, but no less tricky. We made a small change on my car, in the direction we had in Catalunya, and we were able to find the precision we'd been looking for all day. A small change but also a big change. I expect tomorrow's stages to be just as demanding."
Teemu Suninen (8th)
"It has been a challenging first day in the Hyundai i20 Coupe WRC. I've only had one day of testing with the car so in tricky places, I didn't have the confidence to push hard. At the beginning, I was way too careful, but stage by stage I was happier. I was struggling a bit at times but that's part of the learning curve and getting experience of a new car. Drivers always want to win the battles, and that's the same with me, so if I can get a good feeling on Saturday, I will try to go for it a bit more. At the same time, it's important to keep the car in one piece and bring it to the finish."
Saturday
Day two sees 108km's over six stages. Can Elfyn hold the lead over his teammate and championship rival? We shall find out tomorrow. Pop back at the end of the day for my day two report.