The final day then and just three stages on and around the Temple of Speed. The startlist looked like this – Fourmaux, Rovanperä, Greensmith, Suninen, Katsuta, Solberg, Neuville, Sordo, Evans, Ogier.
The first stage then, SS14 Grand Prix 2 – 10.29 km, and Thierry was fastest from Seb and Elfyn. The Toyota duo had in fact set the same time and this meant that the gap remained half a second between them. In fact, there were no changes in any positions in the leaderboard. Seb did have a scare on this one though after clipping a chicane block with the right-hand side wheel, but somehow avoided smashing up that corner of his Yaris.
Thierry made it two in a row, winning SS14 Grand Prix 2 – 10.29 km from Dani and Teemu. An all-Hyundai top three! The Finn's pace took him ahead of Takamoto and back into sixth place. Of course, this happened after the Japanese driver had a huge moment after losing the rear of his Yaris and clipped a concrete block, the result being that his suspension and wheel on the front-left getting broken really badly. He limped to the end of the stage and completed it a full minute and five seconds slower than Thierry. He was now 15 seconds behind Teemu and 3.7 ahead of Gus. There was also drama for Elfyn, who had a couple of moments where his car seemed to stall and cut out. The gap that Seb had over Elfyn was suddenly 7.6 seconds!
Well, then the final stage of the event, year, and of these incredible cars. The starting list was changed a little before SS16 Serraglio 2 [Power Stage] – 14.62 km – Huttunen (WRC2), Gryazin (WRC2), Fourmaux, Rovanperä, Greensmith, Katsuta, Suninen, Solberg, Neuville, Sordo, Evans, Ogier. Thierry was fastest from Takamoto, Dani third, Elfyn fourth and the new world champion Seb fifth in the stage.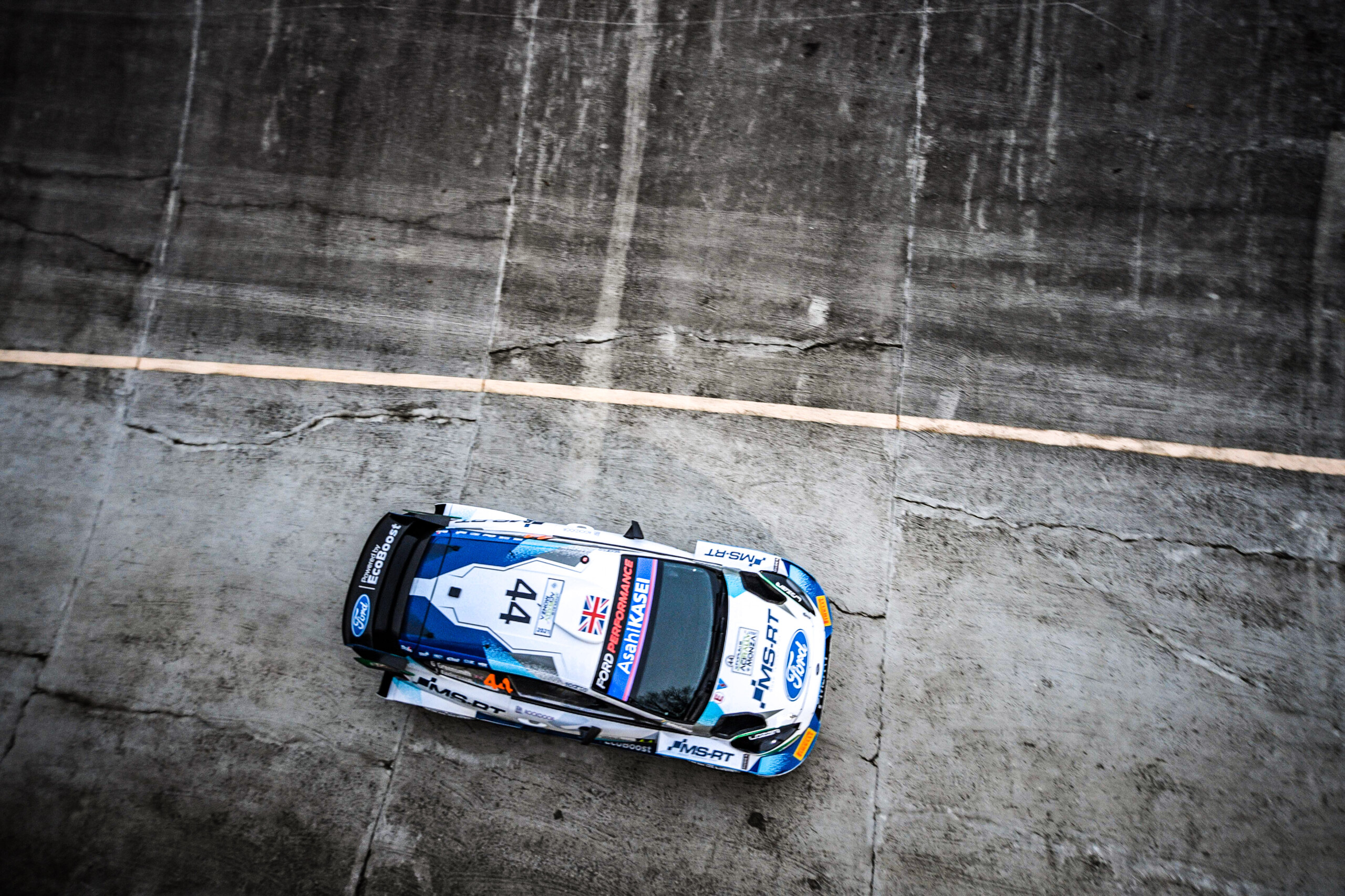 At the stop line we saw incredible scenes as Seb and Julien climbed onto the top of their car and celebrated their eighth world championship. They are true greats of the sport now having won titles with Volkswagen, M-Sport Ford and now Toyota!
Let's take a look at the final standings.
Final Overall Classification –Rally Monza
| | | | | |
| --- | --- | --- | --- | --- |
| 1 | S. Ogier | J. Ingrassia | Toyota Yaris WRC | 2:39:08.6 |
| 2 | E. Evans | S. Martin | Toyota Yaris WRC | +7.3 |
| 3 | D. Sordo | C. Carrera | Hyundai i20 Coupe WRC | +21.3 |
| 4 | T. Neuville | M. Wydaeghe | Hyundai i20 Coupe WRC | +32.0 |
| 5 | O. Solberg | E. Edmondson | Hyundai i20 Coupe WRC | +1:32.0 |
| 6 | T. Suninen | M. Markkula | Hyundai i20 Coupe WRC | +2:22.6 |
| 7 | T. Katsuta | A. Johnston | Toyota Yaris WRC | +2:34.5 |
| 8 | G. Greensmith | J. Andersson | Ford Fiesta WRC | +2:50.2 |
| 9 | K. Rovanperä | J. Halttunen | Toyota Yaris WRC | +4:49.6 |
| 10 | A. Crugnola | P. Ometto | Hyundai i20 N Rally2 | +9:06.9 |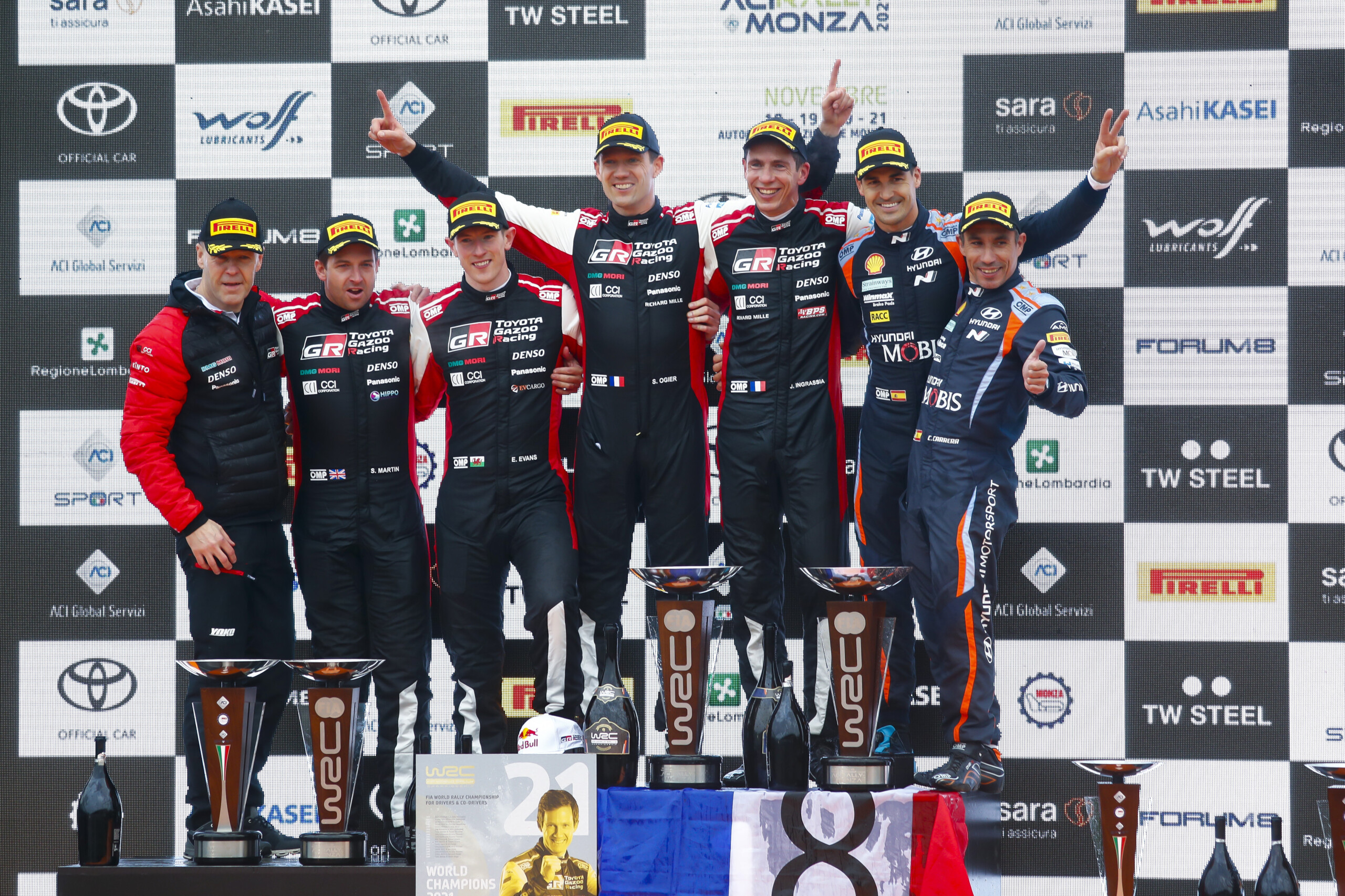 Let's hear from the drivers.
Toyota Gazoo Racing WRT
Sébastien Ogier (1st)
"It's so hard to describe these kind of emotions. Somehow you feel empty because it's been such an exhausting season like always, where you need to put so much into it to win the championship. But we do it for moments like this. A big thanks to all the team members: Without them we are nothing and today we are all world champions, so let's celebrate this. It's pretty remarkable what Toyota has achieved, and the team deserves it because they've put a lot of effort into it. The emotion is even stronger knowing it's the end of my journey with Julien. We could never have dreamed of a better way for it to end it. We knew we still had a lot to do this weekend and that it was not over yet. We didn't have to beat Elfyn, but we couldn't afford to relax and then drop positions, and to win in the end is just perfect."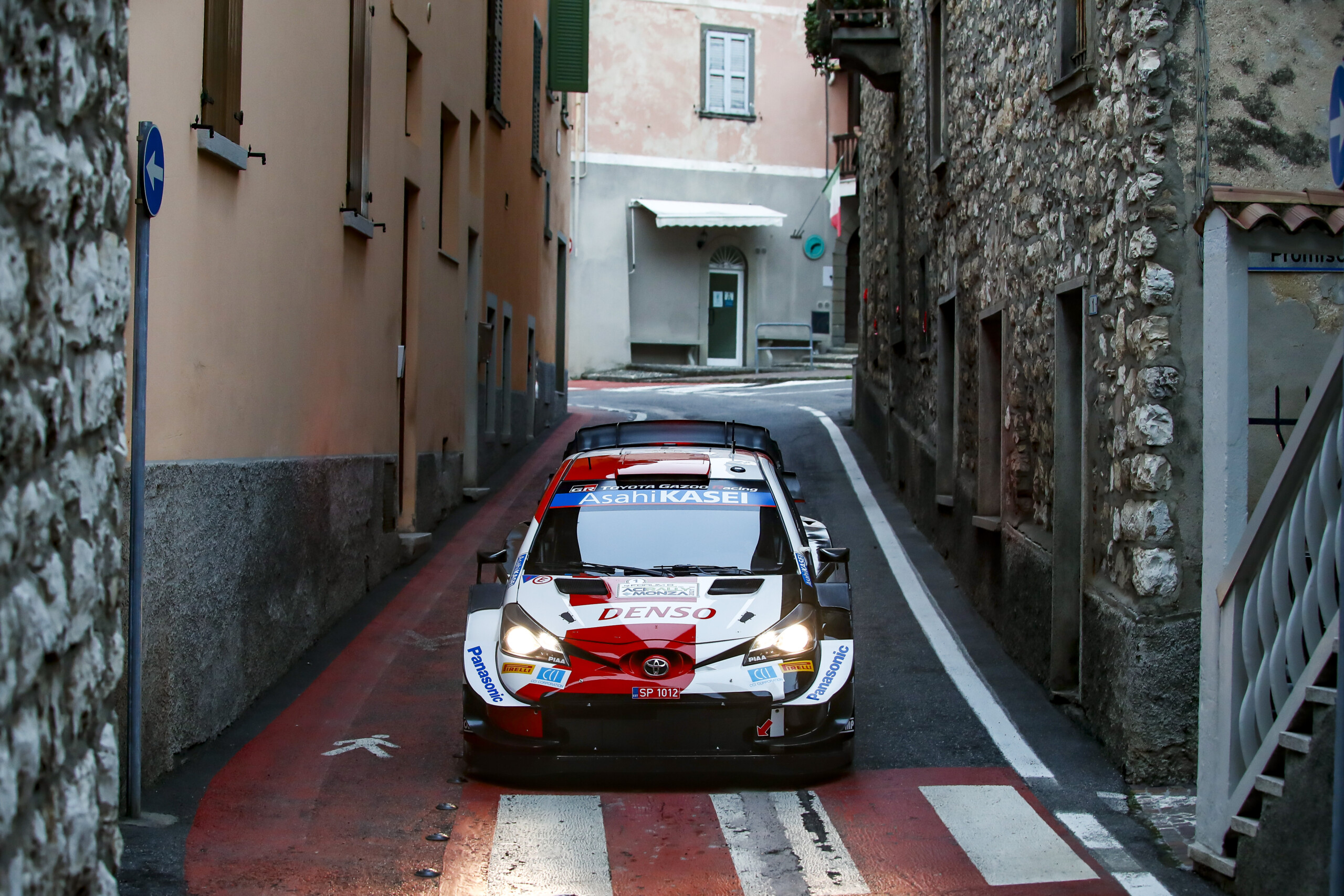 Elfyn Evans (2nd)
"Of course, it's mixed feelings for us today. Naturally you always want more. We knew the drivers' title would be difficult but we wanted to try and win the rally. In the end we didn't quite get it but congratulations to Seb and Julien on another fantastic title and also on a fantastic career together. I want to thank everybody in the team, they've been working so hard, giving us fantastic equipment but also a fantastic atmosphere to work in. It's also a very fond farewell to the Toyota Yaris WRC, it's been a joy to drive."
Kalle Rovanperä (9th)
"It feels really good to help the team secure the manufacturers' championship. It was a really nice season for us, and getting the teams' title also feels really good for us because we were able to bring good points in many rallies. It's a big thing for the team and it feels really nice to be a part of it. It was not so easy to do the job we did this weekend, but it was important that we did it and this feeling makes it worth it. The team has been working really hard, so big congratulations and thank you to them. It's been a great year with an amazing car and I think we really showed how strong our team is."
Hyundai Motorsport
Dani Sordo (3rd)
"I am honestly really happy to have secured a podium finish here in Monza, and to end this era of WRC cars with a top-three finish. It has been a relaxed final day for me, focused and just trying my best to avoid making any mistakes. I'd like to say thanks to the team for another year working together, with some good highlights. I hope next season with the new hybrid regulations will be even more fun."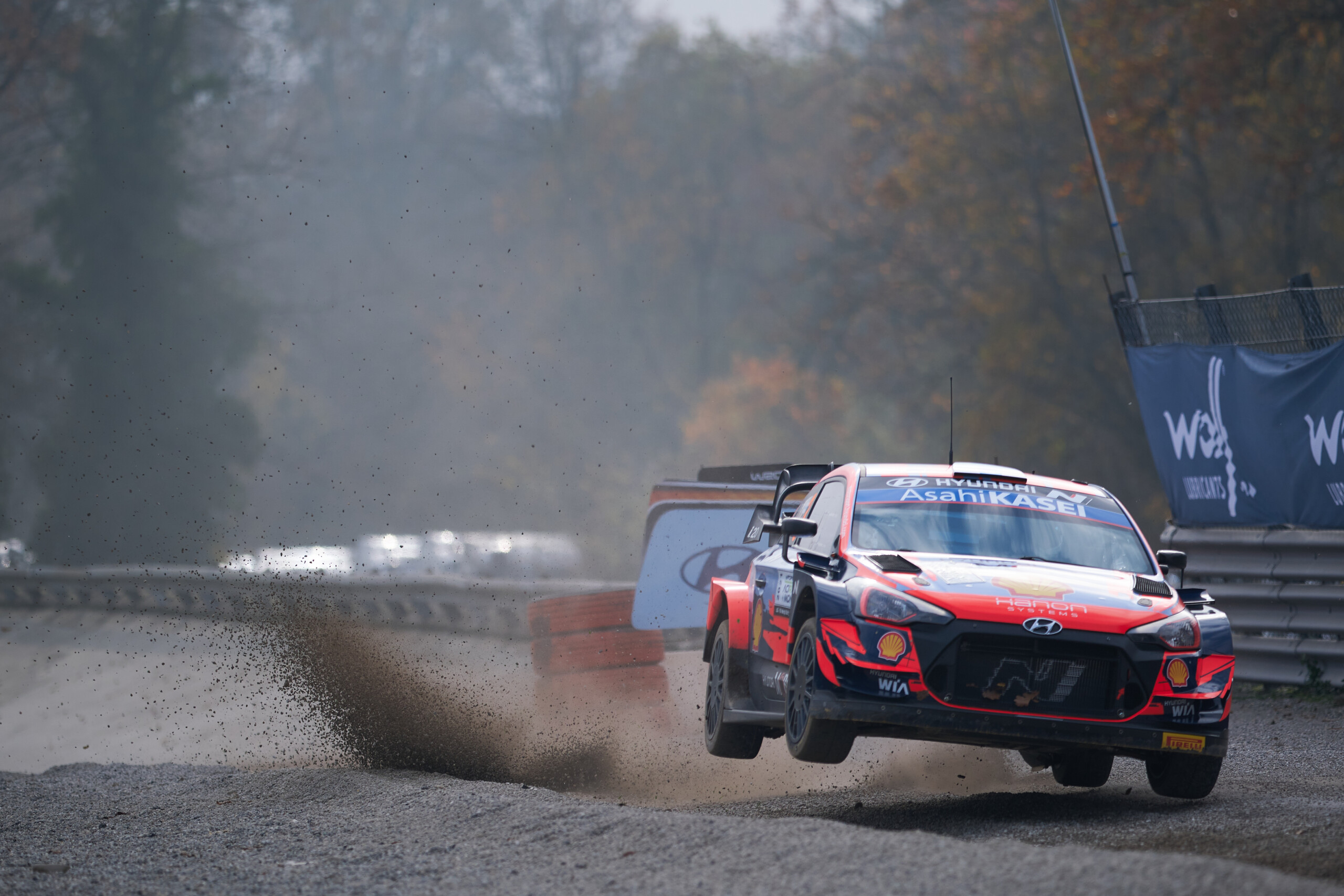 Thierry Neuville (4th)
"My focus today has been on enjoying these final stages of the season with our Hyundai i20 Coupe WRC, the last runs in this era of the WRC. I had a nice clean morning, picking up stage wins and just trying to savour the moments. We have had some incredible years with this car, and with Hyundai Motorsport; it's been very exciting, and we've got a lot of special memories. I am now looking ahead to the new adventure in 2022 and adding more memorable moments together with the team."
Teemu Suninen (6th)
"It has been a weekend in which we've been able to make steady improvements, learning all about the Hyundai i20 Coupe WRC in different conditions. It's tricky to jump into a brand-new car for this rally, but I am grateful to the team for giving me the opportunity and the time to get up to speed. We've been able to improve our pace step-by-step, and we've been fast on the clean tarmac sections, which has been a good thing. We just focused on bringing the car home, which we have achieved."
Hyundai 2C Competition
Oliver Solberg (5th)
"I want to carry on!" said Oliver at the finish. "When you have a car like the Hyundai i20 Coupe WRC, you just don't want to stop driving it. This has been such a cool, such a fantastic week.
"The roads in the mountains which we did on Friday and Saturday morning were really, really nice. I was taking it quite steady, quite sensible to start with – there were damp patches and some fog on the top of the mountain. After I made some change to the set-up with the car and got some more grip with the rear, I was able to really push and, honestly, it was just so much fun.
"When you are driving a car like this on roads like that, it's impossible not to smile. It's the best feeling in the world!
"This rally is actually quite complicated because you go from driving the cars out there in the mountains and then we come to the circuit where it's much more technical, so many more junctions and always turning and you have to really change the driving style. You have to be completely precise.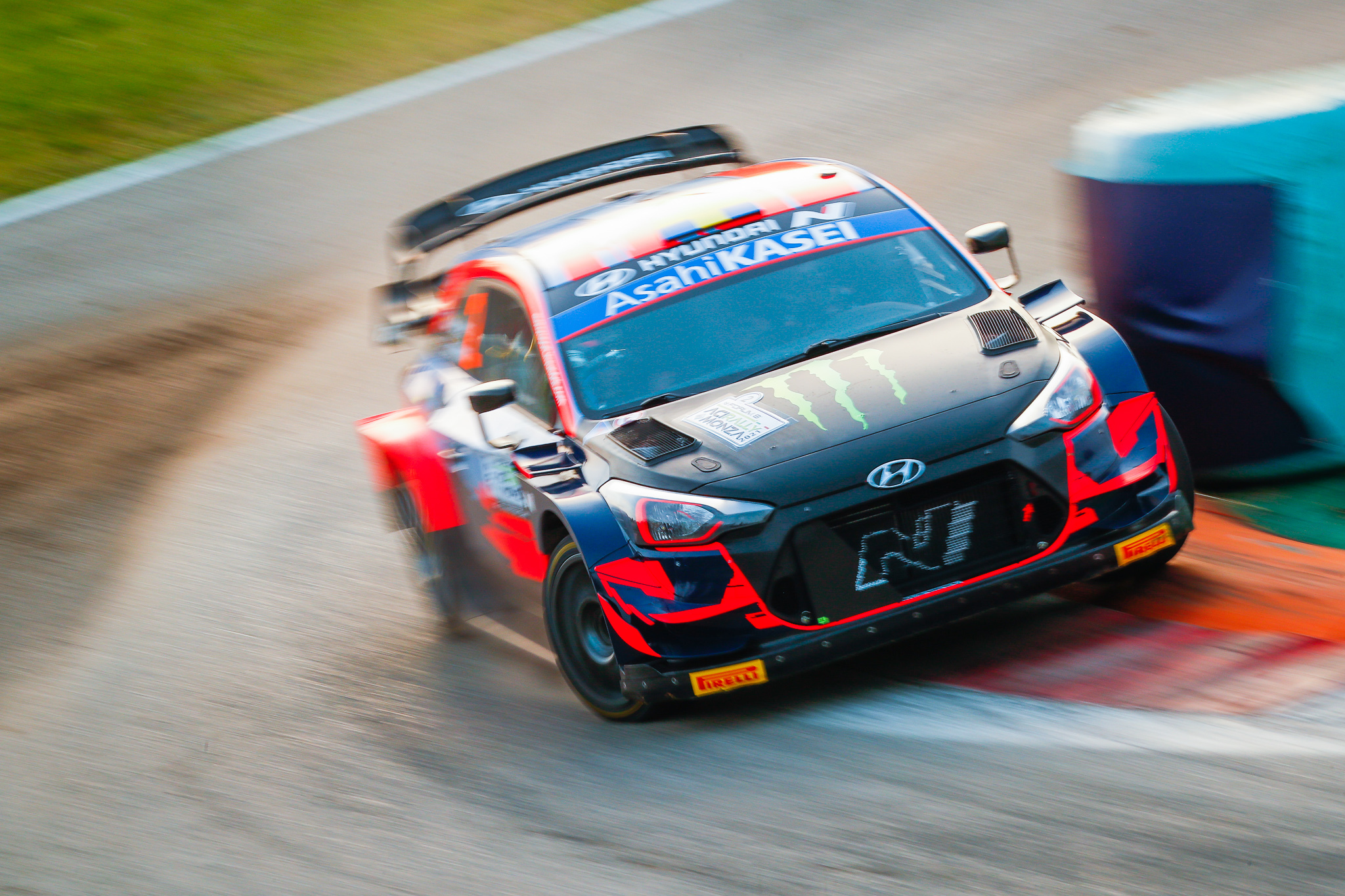 "We used some of the gravel roads in the circuit and this is also a lot of fun – this was reminding me of when I was competing in rallycross. I have to tell you; I was really sad when we came to the finish of the last stage.
"We made more progress and took more experience from this rally. Some people were asking me what was the difference between this event and the one before [Rally de España] where we were not so high up. The answer is that we went faster! I was never in Spain before, but I competed on this rally last year and I had some experience of the stages.
"I think the speed we had was good here. To be able to fight with my team-mates was more than I was expecting, to be honest."
"It was perfect with Elliott," said Oliver. "From the very start we were comfortable together; we did some practice before the rally and everything worked really well. He did a great job and I want to thank him.
"As well, I really want to thank everybody from Hyundai Motorsport and 2C. Andrea [Adamo, Hyundai Motorsport Team Principal] gave me the most amazing opportunity this season when I drove the i20 Coupe WRC for the first time in Arctic Rally Finland. That rally was incredible for me and this one as well.
2021 FIA World Rally Championship for Drivers' Standings
After Round Twelve
| | | |
| --- | --- | --- |
| 1 | S. Ogier | 230 |
| 2 | E. Evans | 207 |
| 3 | T. Neuville | 176 |
| 4 | K. Rovanperä | 142 |
| 5 | O. Tänak | 128 |
| 6 | D. Sordo | 81 |
| 7 | T. Katsuta | 78 |
| 8 | C. Breen | 76 |
| 9 | G. Greensmith | 64 |
| 10 | A. Fourmaux | 42 |
2021 FIA World Rally Championship for Manufacturers' Standings
After Round Twelve
| | | |
| --- | --- | --- |
| 1 | Toyota Gazoo Racing World Rally Team | 522 |
| 2 | Hyundai Shell Mobis World Rally Team | 463 |
| 3 | M-Sport Ford World Rally Team | 202 |
| 4 | Hyundai 2C Competition | 62 |
Well, what a rally! Hope you've enjoyed my daily reports. Look out for my final driver review in the coming week.