The championship heads back from the Kenya plains to the fast roads of Estonia, with Kalle and Jonne holding a huge lead over their closest rivals from Hyundai. The young Finnish pairing took their first victory on these roads last year, but it will be interesting if they can repeat this feat this year. Last year he came to this event holding sixth in the championship standings and had a good road position therefore. The challenge this year will be quite different as they open the road. Still, who knows what they will be able to do given their results from the last few rounds.
His closest challengers are the two regular Hyundai crews, Thierry and Martijn and Ott and Martin. The Estonian crew will eye up a strong run on their home roads, and hope to take victory and boost their championship chances.
Amongst the usual WRC2 runners will be a returning Hayden Paddon and John Kennard, driving a i20 Rally2. The Rally Argentina 2016 winners are making a return to the world championship stages, and its fantastic to see them back.
Let's take a look at the stages then – This year there are 313km's over twenty-four stages.
A Super Special Stage – Tartu (1.66km) – on Thursday evening kicks off the action at Rally Estonia
Friday is the longest day of the event, with two passes each of Peipsiääre (24.35km), Mustvee (17.09km), Raanitsa (21.45km) and Vastsemõisa (6.70km) totalling 139.18km
Saturday's running consists of two loops of four new stages, followed by another pass of the Tartu super special stage
The event concludes on Sunday with a final six stages, as the crews twice take on Tartu Vald (6.56km), Kanepi (16.48km) and Kambja (15.95km).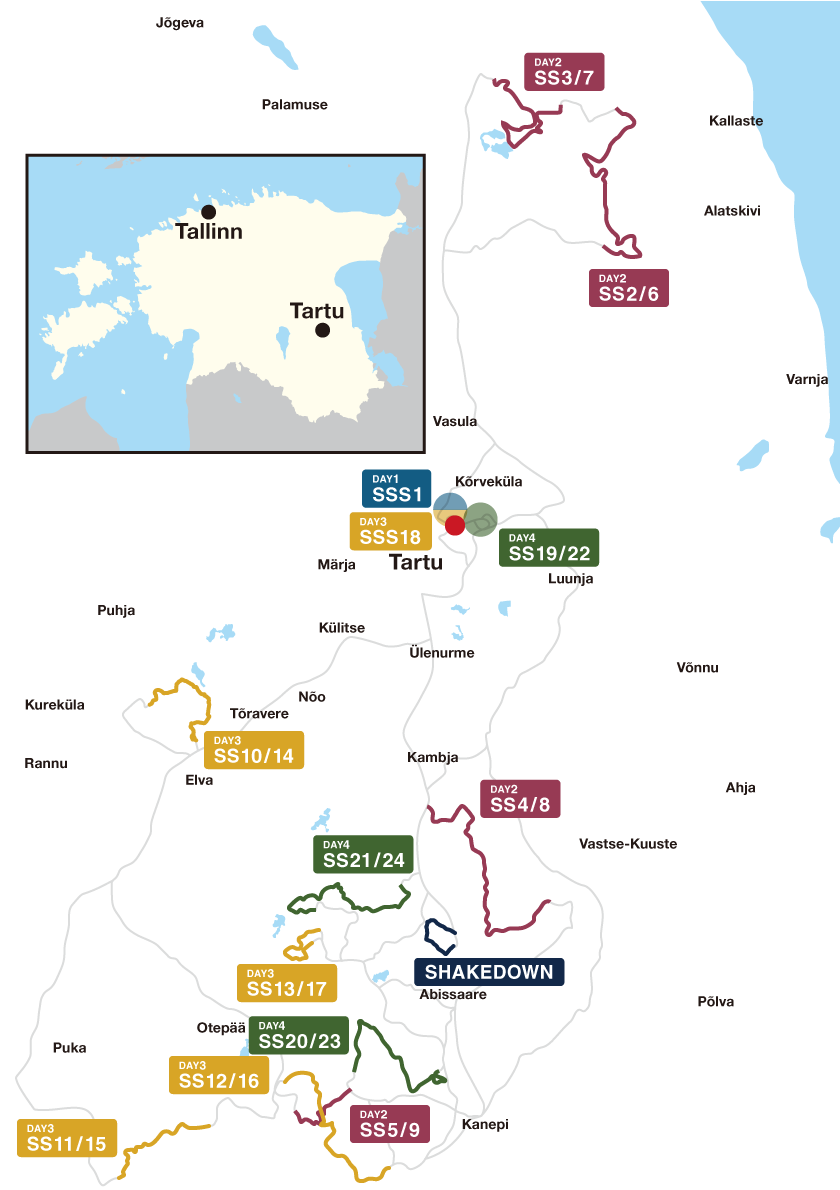 Let's hear from the drivers.
Toyota Gazoo Racing WRT
Kalle Rovanperä
"Of course, it's going to be nice for me to go back to Rally Estonia. Winning there last year was a great moment and it was a really strong weekend for us. This year we are in a different situation leading the championship and so we will be opening the road, but hopefully we can do another good result there. I always enjoy rallies like this one with fast and flowing roads, they suit me pretty well. It's really important to feel confident in the car when driving at those speeds, so we have done a lot of work in testing to try and get the setup how we want it."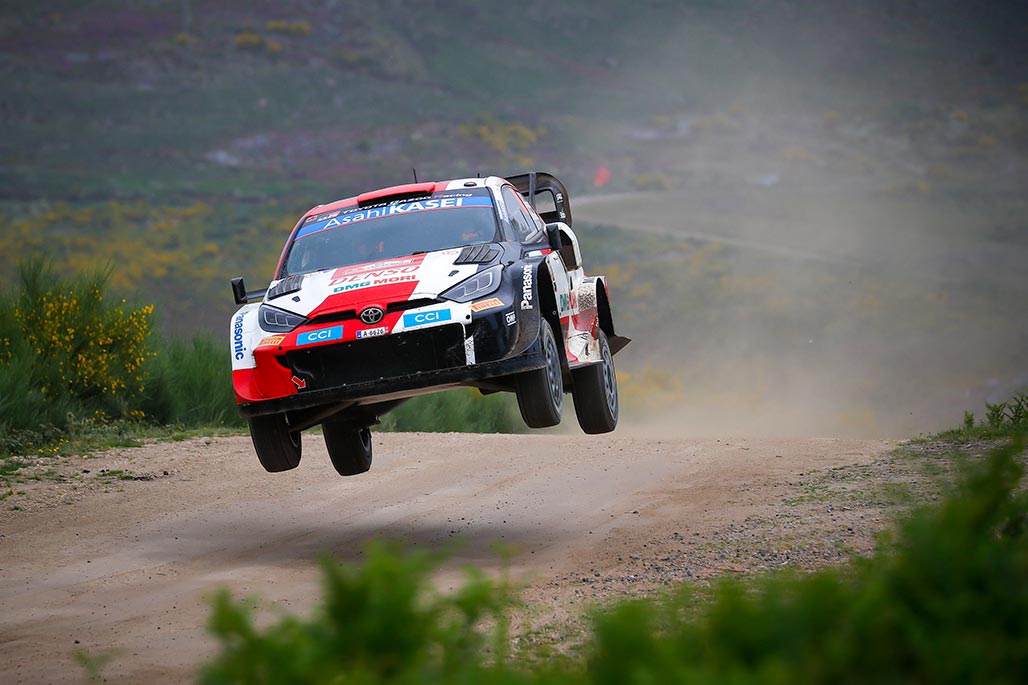 Elfyn Evans
"I'm looking forward to these next two rallies on fast gravel roads, which will be quite different to what we've experienced during the last few events. Estonia will be the first really fast gravel rally that we've done with these cars, so the testing has been really important to try and prepare for that. I enjoy the high-speed stages we have in Estonia but it always helps a lot if you feel good in the car, so the target is to have a car that works well in all conditions and then hopefully secure a strong result at the end of the weekend."
Esapekka Lappi
"I'm really looking forward to being in the car for these next two events, and especially my home rally in Finland of course. Estonia will not be so easy as I didn't do the rally last year, so there are some stages that will be new for me. I believe I can do well there, but I'm not going into it with any big expectations. So far this year we have had good pace on every surface but I haven't always been able to put it together. Therefore, the main goal for Estonia is just to have a good, clean rally."
Hyundai Motorsport
Thierry Neuville
"Rally Estonia is one of the fastest events on the calendar, and also the home event of Ott, so it is a rally where we always want to be strong and get good results. Personally, it is a rally I enjoy. The first season there was a bit difficult, but once you get to know the roads you start to like it more. This is because the speeds are very high, so it helps to know the conditions and the terrain. It's very similar in terms of setup to Rally Finland, as both have fast roads that are generally flat. In Estonia the surface is a bit softer than Finland so it gets more rutted on the second pass, and the jumps are actually bigger and faster too. I was able to finish on the podium there in 2021 so hopefully I can do the same again this year."
Ott Tänak 
"Rally Estonia is always a great event. For the first time this year we will be going to smoother, faster roads, so I am expecting it to be fun, but we also need to make sure we extract all the performance and speed we can from the car. It will be a big challenge and we will have to be fast out of the box right from the beginning. The best part for me is that I have no travel days! It's also great to have a rally at home because we get to have the amazing fans and those close to us around us. But there is no extra pressure, we just want to score as many points as possible. We will try our best and do everything we can to finish in the top positions."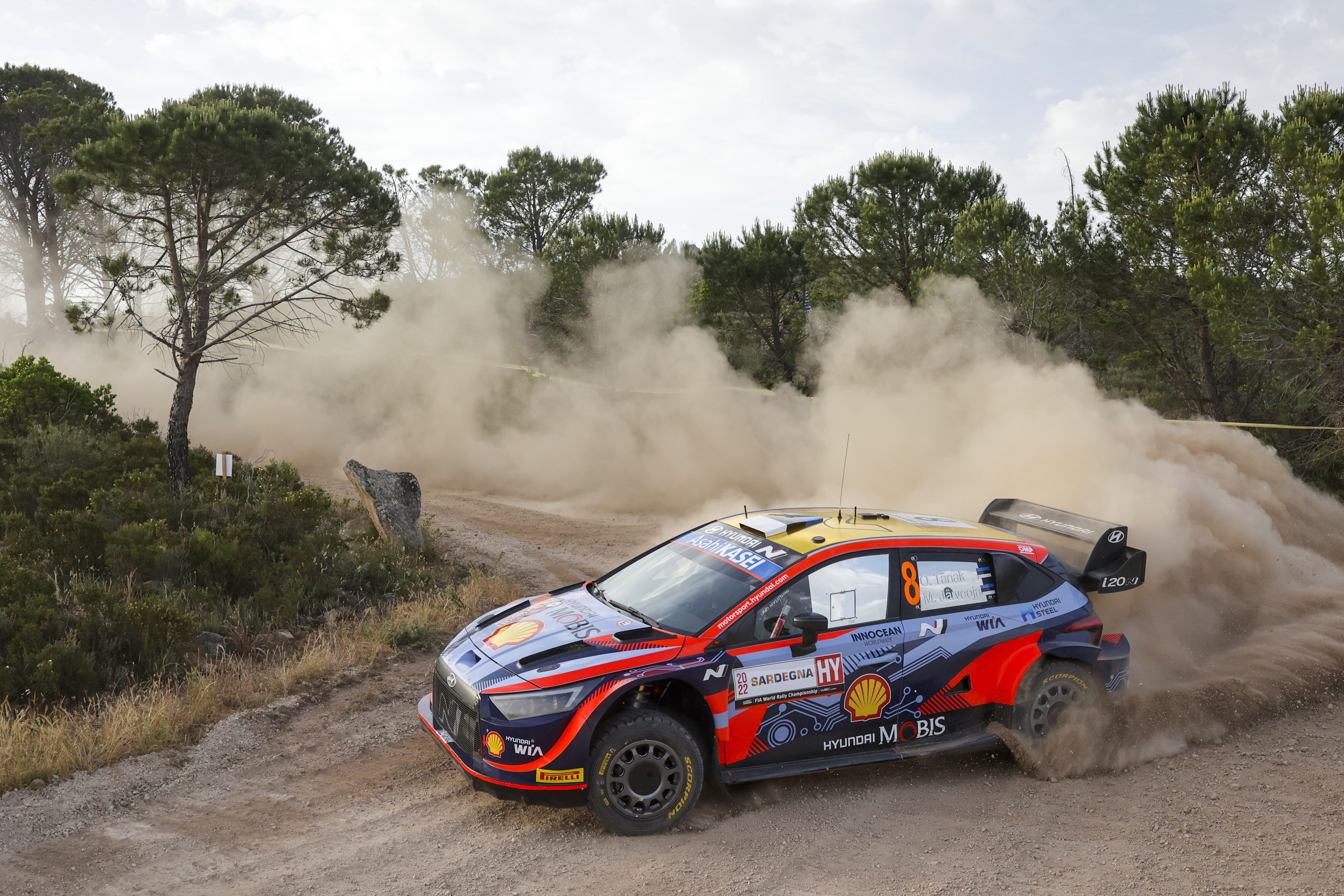 Oliver Solberg
"Rally Estonia is the event I have been looking forward to most all year. It is one I have done many times before and I have been able to win there twice. Hopefully I will be able to fight for the podium, that is my personal goal for next weekend. It is a very tricky event with a lot of jumps. It's also very fast and it is the first time I've competed there in these WRC cars, so it will be a different challenge. I've have driven in Estonia so much it feels almost like my second country, so I feel very comfortable on the roads. In the second loop the roads can get very rutted, so you need a car that is easy to drive and has good traction. But the main thing you need is to just keep your right foot flat down!"
Teemu Suninen WRC2
"Rally Estonia has been always a great challenge with a mixture of technical, narrow roads and super-fast wide roads. However, I have always liked the rally as it is similar to my home rally in Finland. Normally conditions change quite a lot from first loop to second loop when big ruts start appearing, so you have to adapt your driving to that. We had a good pre-event test and I am starting to feel happier with car; I have a better understanding of how to get a more balanced setup for fast gravel rallies. I am looking forward to bring good points home for me and team."
Fabrizio Zaldivar WRC2
"Rally Estonia is a very interesting event. The roads are incredibly fast and very technical at the same time, so much so that sometimes you think you are going fast and then that is not reflected in the final time. A few weeks ago, we did an excellent test here, together with Teemu and Ott. The truth is that I learned a lot from their experience, especially when they were driving the Hyundai i20 N Rally2 on these kind of roads. I am confident that we will put everything into practice which will allow us to continue learning and scoring points for the team."
Also competing for Hyundai and sponsored by Hyundai New Zealand is Hayden Paddon and co-driven by longstanding mate, John Kennard. This is what he had to say.
Hayden Paddon WRC2
"We don't have the stage experience and still trying to get their head around the car, so just a smooth consistent event is what we are looking for."
M-Sport Ford WRT
Craig Breen
"Obviously really looking forward to Estonia, it's a rally that has served us well in the past, we've been on the podium now a good couple of times, and the last two years as part of the world championship we managed to bring home two podiums there as well. Honestly, I can't wait for it, it's a run of three rallies now that I'm very familiar and comfortable with. They are the complete opposite of the last couple of rallies of the season so far! I don't feel alien heading to Estonia, I know what it's all about.
"We had a really good test last week, the car felt great and I was really comfortable from the beginning, so I'm looking forward to it. The stages look great, obviously with high speeds, big jumps and big crests."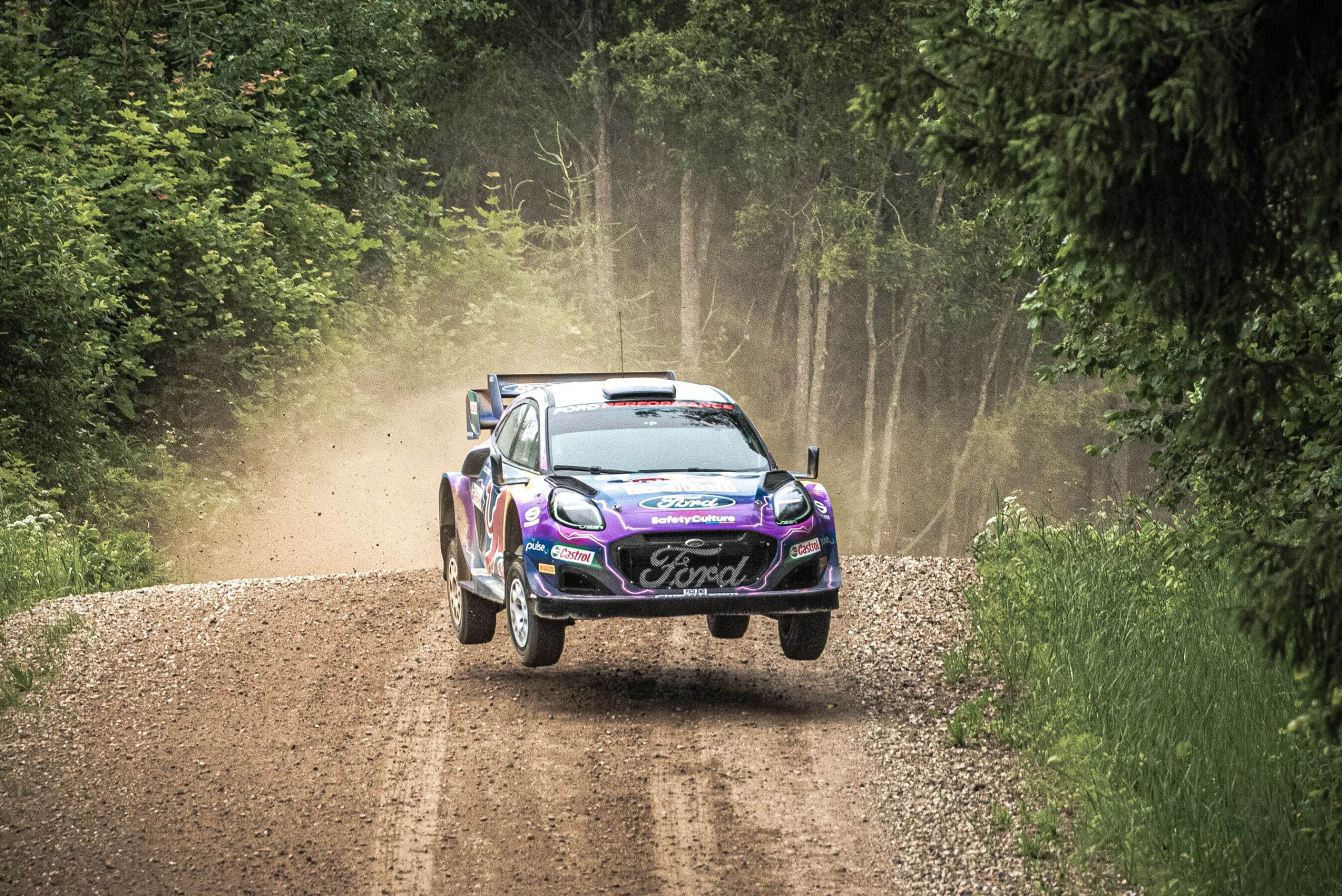 Gus Greensmith
"Really looking forward to Rally Estonia, last year we already had a good package, and things were going very well before some problems, so we showed that we can certainly set up the car in a way that works.
"From the test, I probably haven't been this comfortable in the car since Monaco, so really looking forward to this one for sure. Super-fast rallies mean very close times and putting everything together is a big job here, so we'll do our best."
Pierre-Louis Loubet
"I'm very happy to be going to Estonia, it's always amazing to drive this type of car on such a fast rally. From our side it will be very important to continue our progression after Portugal and Sardinia, to stay calm and not try to do too much because on a rally like this it is very easy to make a mistake, like always, but you can't make any mistakes at these high speeds.
"For us it will be important to keep continuing our progress and be very focused on our side and to build maximum confidence in the car. After Estonia we also have Finland, so these are two very important rallies in the season for me."
Adrien Fourmaux
"Estonia will be completely different to the previous rallies; it will be a really fast rally. It will be my first time with top category car on this event, but it'll be my fourth participation in total, so I have a good knowledge of most of the stages.
"It will be nice to drive on these fast roads with all the big jumps, it's always a good experience and a good feeling, so we can look forward to that. We had a good day of testing before the rally, and we'll use that to do our best to achieve a good result for the team."
Jari Huttunen WRC2
"Sardinia was a good event for us, and I am feeling very happy in the car. Estonia is a big challenge with the high-speeds, but we are looking forward to it. We started well last year, and I've learnt a lot from the events this season so far, so I think it'll be good. The focus will be on not making any mistakes and keeping in tune with the car and hopefully we will get a good result for the team."
Summary
Well, what a very interesting rally we are set for then. Can the championship leaders take another amazing win, or will it be one of his teammates? Elfyn and Scott will want to win and make some steps up the championship standings, and given that he showed such amazing pace in last season's Rally Finland, the scene of their last win, they have a very good chance of it. There will be competition from Ott and Martin though, who will also want victory on home soil. Meanwhile, Craig and Paul in their Puma come to a rally that has seen some good success for them, and given that their car has shown good pace in their hands, they could be the dark horses for a win, which would be very welcome in the service park. Also, just want to welcome back Kiwi duo Hayden and John. It's great to have them back.