It's time for the finale of this seasons World Rally Championship, with teammates Seb Ogier and Elfyn Evans both looking to win this season's championship. Seventeen points separate them at the top of the table and assuming both drivers finish the rally, it is likely that the championship will be decided on the final stage.
Of course, there are a few driver and co-driver changes our there. First of all, Ott and Martin will not be competing at all. This means that Teemu and Mikko will be competing in the i20WRC. They were going to be in the i20 Rally2 of course, but have now been moved into the full WRC model. The other change is also within the Hyundai team, with Oliver Solberg taking a new co-driver. Elliott Edmondson, who was Gus Greensmith's co-driver at the start of the season, will step into the seat along-side the young Swede.
Gus Greensmith also gets a new co-driver after the retirement of Chris Patterson. Jonas Andersson will step into the Fiesta. Ironically, he is Swedish as well, so we have a Swede with a British co-driver and a Brit with a Swedish co-driver!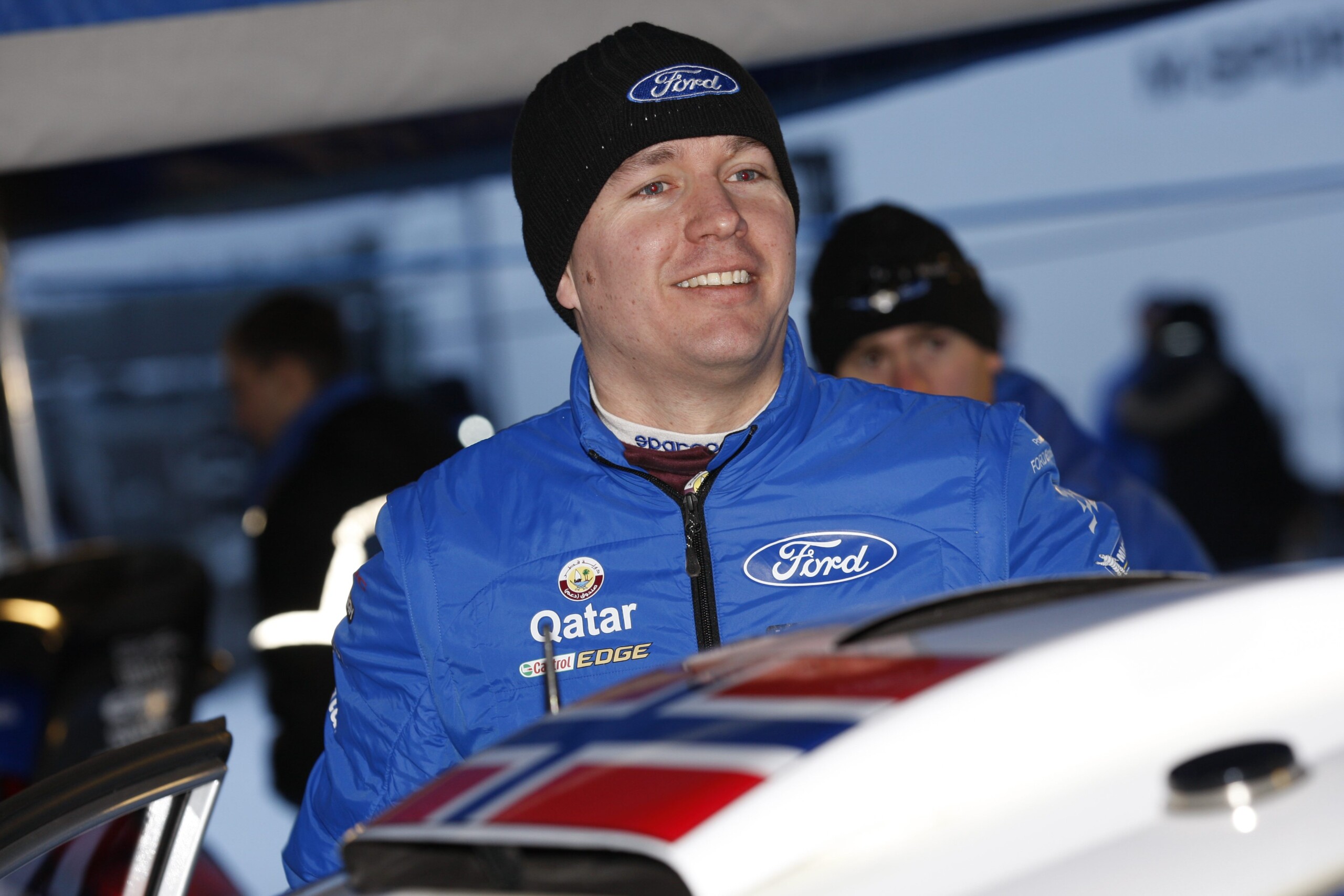 Let's take a look at the stages facing the crews.
Rally Monza opens with a shakedown on the evening of Thursday 18 November.
Friday features two passes each of Gerosa (11.09km), Costa Valle Imagna (22.17km) and Junior (14.97km) followed by an evening run of Grand Prix (10.21km) in darkness.
Saturday is the longest day of the rally, with two passes of San Fermo (14.45km) and Selvino (25.06km) in the morning proceeding back-to-back afternoon runs of Roggia (14.85km).
Sunday's three stages only cover a competitive distance of 39.07km, as two passes of Serraglio (14.43km) follows a single run of Grand Prix. The second pass of Serraglio will be the rally's Power Stage.
ACI Rally Monza itinerary:
Friday November 19
SS1 Gerosa 1 11.09km (6.89 miles) 0731
SS2 Costa Valle Imagna 1 22.17km (13.77 miles) 0816
SS3 Gerosa 2 11.09km (6.89 miles) 1016
SS4 Costa Valle Imagna 2 22.17km (13.77 miles) 1101
Service 1225
SS5 Junior 1 14.97km (9.30 miles) 1338
SS6 Junior 2 14.97km (9.30 miles) 1548
SS7 Grand Prix 1 10.21km (6.34 miles) 1820
Service 1840
Saturday November 20
SS8 San Fermo 1 14.45km (8.97 miles) 0715
SS9 Selvino 1 25.06km (15.57 miles) 0815
SS10 San Fermo 2 14.45km (8.97 miles) 1045
SS11 Selvino 2 25.06km (15.57 miles) 1145
Service 1338
SS12 Roggia 1 14.85km (9.22 miles) 1451
SS13 Roggia 2 14.85km (9.22 miles) 1701
Service 1726
Sunday November 21
SS14 Grand Prix 2 10.21km (6.34 miles) 0748
SS15 Serraglio 1 14.43km (8.96 miles) 1008
SS16 Serraglio 2 14.43km (8.96 miles) 1218
Service 1245
Friday and Saturday see stages away from the Monza race track and then the final stages will be run on parts of the Grand Prix track just like last year.
Let's hear from the drivers –
Toyota Gazoo Racing WRT
Sébastien Ogier
"While it's true that this rally will be the end of a sporting chapter for myself and especially for Julien, this is not something I am thinking too much about for now: I think this is the best way to approach it, so that I can give my best as always and focus on our target of winning both titles. Of course, the situation going to Monza is much more favourable than one year ago, as this time I have some points in hand in the drivers' standings. But it is not done yet and we need to stay focused. We had a good test in Italy last week, and I hope we can start the rally with the right rhythm, perform well and fight for a top result as well as keeping the championship in mind."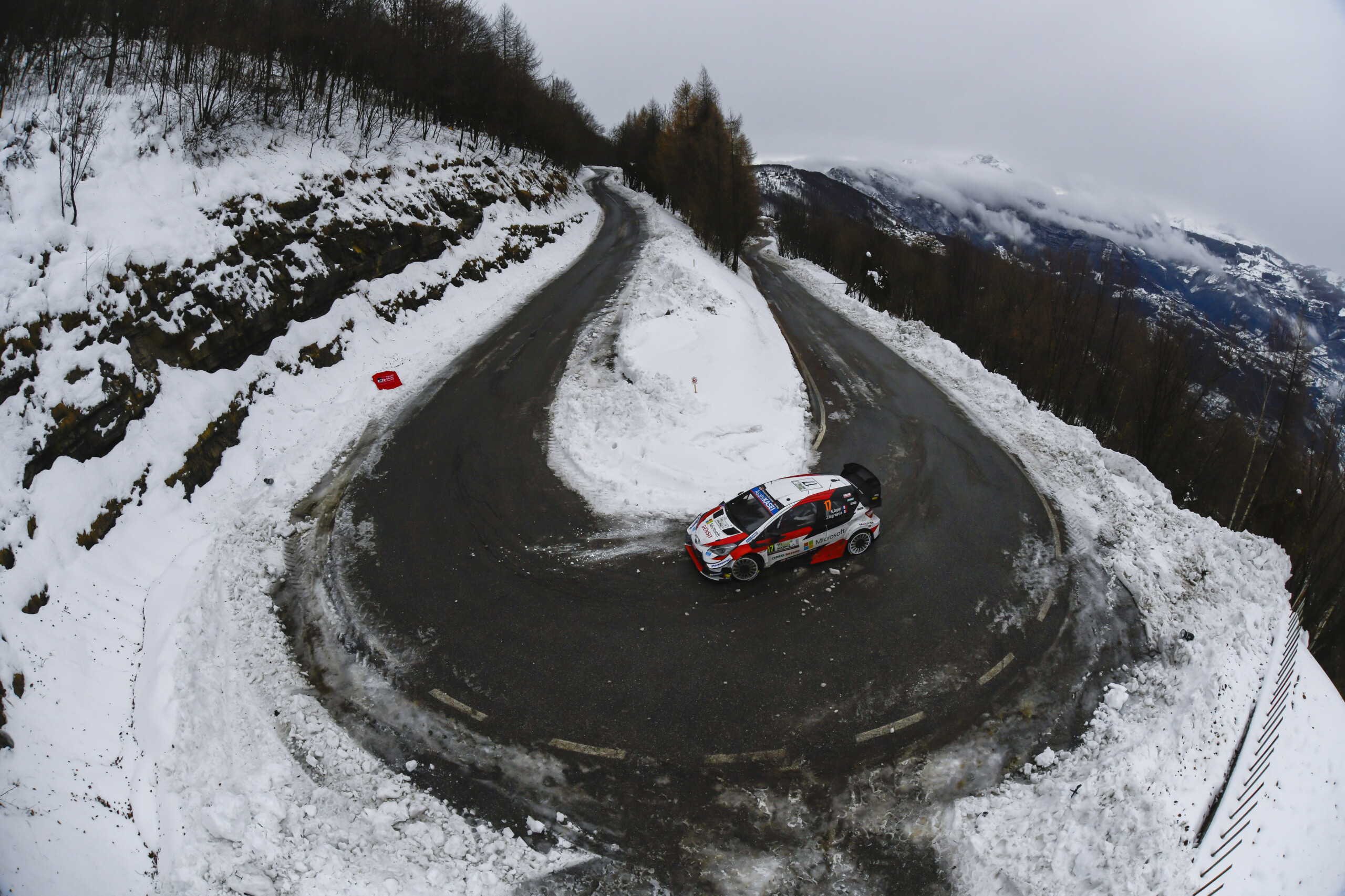 Elfyn Evans
"It's good to be going into the final round still with a chance of taking the drivers' title. It's an outside chance but Scott and I will give it our best shot: The approach will be just to aim for the best result possible and see what happens. After a difficult mid-season, the last couple of rounds have been better for us, but Monza will be a completely different challenge again. The stages in the mountains have a really nice character, but the stages at the circuit are very mixed and not so flowing. It's impossible to capture all of that in a pre-event test, but after last year we have a pretty good idea of what to expect."
Kalle Rovanperä
"It's going to be interesting to go back to Monza. Last year it was quite a special event with the extreme weather that we had, and I'm sure it will be another difficult rally in any case. This time we will have more stages on the proper mountain roads, which will be nice. At the circuit, you can have a bit of everything in one stage, and if it rains it will be very muddy and tricky. The plan is to fight for the best position but also to have a clean rally: With our team-mates fighting for the championship, it will be important for us to be there to secure the points for the manufacturers' title if needed."
Hyundai Motorsport
Thierry Neuville
"I have participated a couple of times at Rally Monza in previous years, both as a WRC event and as Monza Rally Show, so I know the roads quite well. The stages are unique with lots of chicanes and cones, which is not the traditional rally style, but this year's there looks to be more typical Italian mountain stages. It is also a great experience to compete on the Monza circuit. As it is the last event of the season, our aim is to push hard and fight at the front."
Dani Sordo
"Monza is always a very nice rally to drive, and of course is a special place for the team as we won the manufacturers' championship here in 2020. I really like the format of the event, with some stages on the circuit and others in the mountains. Last year was very fun, especially with the tricky weather conditions, so I think crews and spectators both really love this rally. I will of course try my best to get the best result possible this year."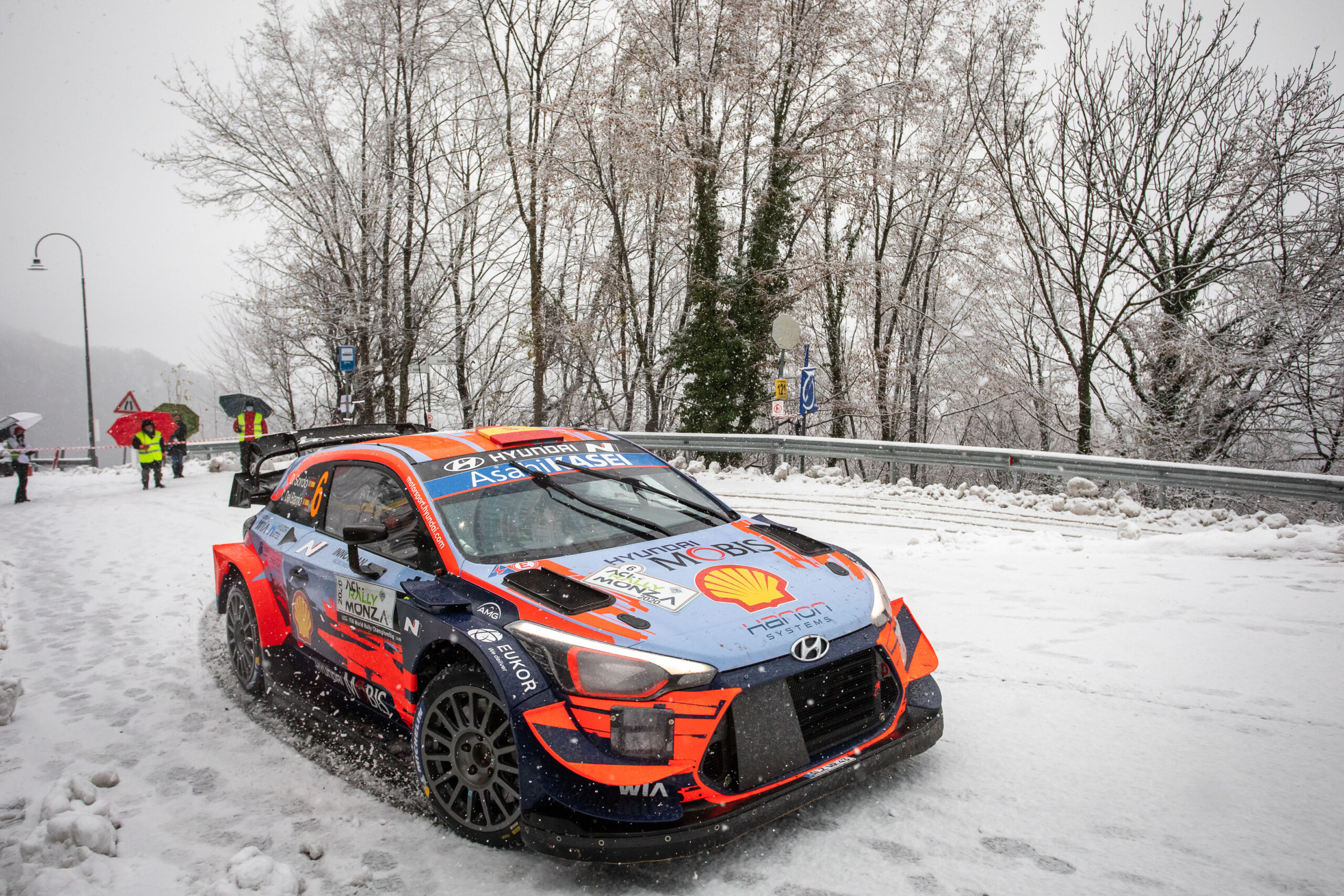 Teemu Suninen
"Being part of the Hyundai Motorsport WRC line-up for Rally Monza is a great opportunity for us. I will follow the goals set by the team and show our speed within those limits. The Hyundai i20 Coupe WRC is a new car for me and for sure I will need some time to get used to it. After I drove it for the first time at the pre-event test, there is no doubt that it is a winning car. Monza, as an event, has a lot of variations in grip and rhythm. There is also quite a difference between the stages up in the mountains and circuit sections. What a wonderful way to end the season!"
Oliver Solberg
"I was 15 when this current generation of cars started competing in 2017. I remember the incredible excitement around that time: what would they be like? How fast would they be? And what about the downforce? How would that feel?
"To be driving one of these cars at the other end of this generation is something incredible for me. Honestly, if you had told me I would be a Hyundai Motorsport driver in an i20 Coupe WRC when this chapter closed, I would have thought you were a little bit crazy. Of course, it was always my dream, but this is something really special.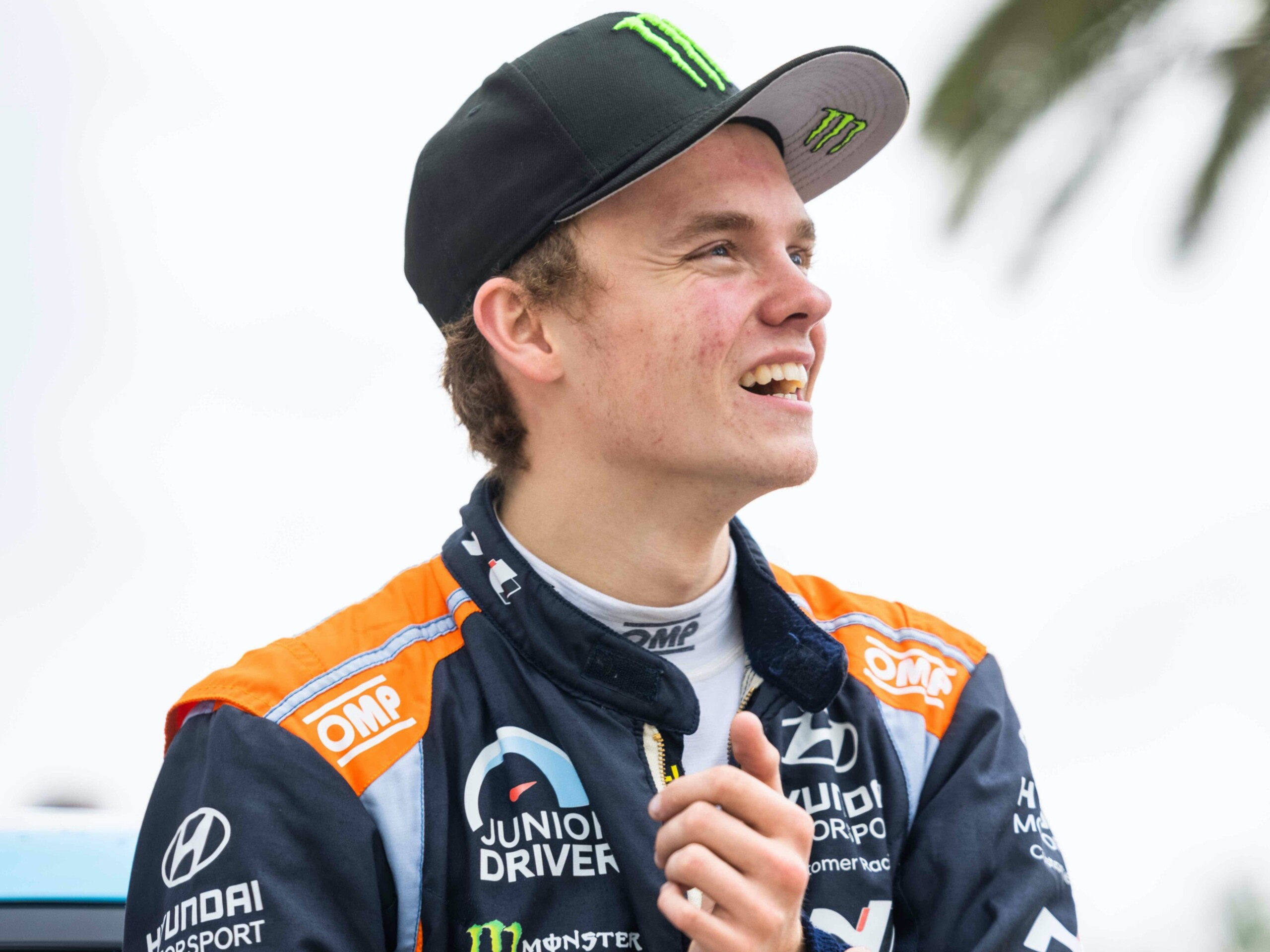 "It will be quite emotional to say goodbye to these cars. I know I didn't drive this amazing Hyundai i20 Coupe WRC so many times like the other guys, but it's a real privilege to be part of a group of drivers who have competed in the world's fastest ever rally cars. And an even bigger privilege to do it with this team.
"Next year's going to be incredible with new technology and quite the same speed and potential, but the 'WRC Plus' cars will always be special.
"For Monza, I can't wait! Last year was a really cool rally. The conditions were a little bit – actually, completely – crazy with all the snow and rain. I hope it's nicer this time. I know we have fans coming back to this great event, so it would be really nice for them to watch in the sunshine.
"It's also exciting for me to compete with Elliott for the first time. We did a lot of practise together already and I'm sure we're going to work well."
M-Sport Ford WRT
Gus Greensmith
"Monza is a rally of two halves, you have the stages on the circuit which also incorporate quite a lot of gravel and grass which is something we don't see during the year on Tarmac. Also, the actual Tarmac part of the track is very different as well, it's more of a single venue format which is very different to what we see all year. Then we go to the stages up in the mountains, three of which are the same as last year which I know from personal experience are very tricky but we also had some very good times there last year. It's somewhere I think we can excel at this weekend."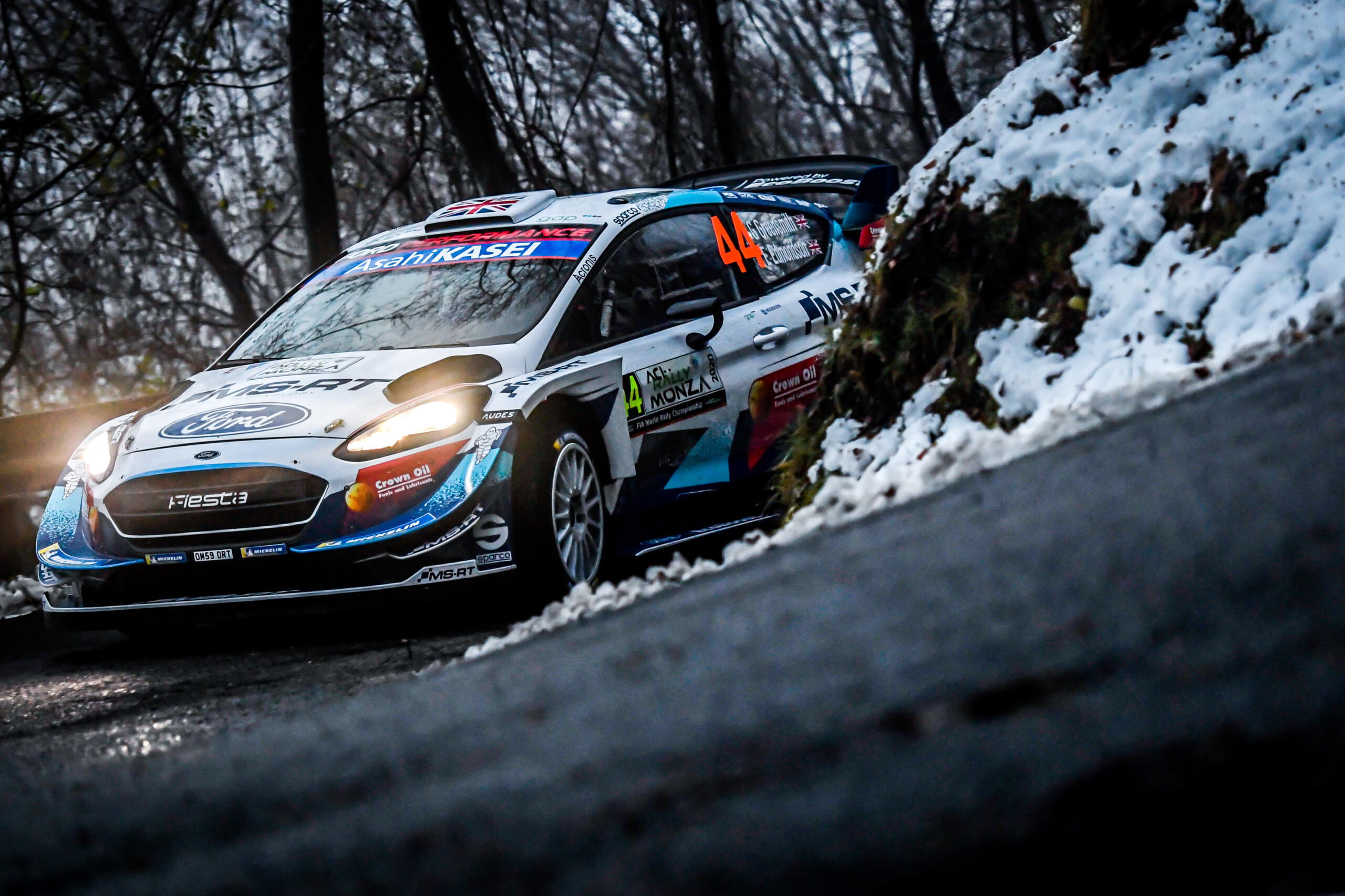 Adrien Fourmaux
"I'm really excited to be going back to Monza after doing the rally last year in a Fiesta Rally2, I was happy about my pace so hopefully we have some good pace on this rally. It's always interesting to do some stages inside a circuit and also in the really nice mountains. There are some beautiful mountain stages here too, last year was a big challenge with the weather so let's see and hopefully the conditions will be a bit nicer. We're happy to see the spectators back in the circuit area and we are looking forward to seeing them there! Thanks to M-Sport and all my partners for an amazing season."
Jari Huttunen
"For me it's really exciting to be joining M-Sport for Rally Monza in WRC2. It's a new car and team to get to know, which will be a steep learning curve, but one I am looking forward to.
"I know that the Fiesta Rally2 is very competitive on Tarmac so I am looking forward to seeing what we can do together. Ok, Rally Monza has extra challenges that come with the circuit stages, but I still cannot wait to line up on the start line of the event with a prestigious team like M-Sport. I would like to thank M-Sport for making this happen at short notice."
Summary
It could be a really special weekend Elfyn, Scott and their fans. It could just as equally be a special weekend for Seb and Adrien, given that this will be their last rally together before they end their partnership. One of these crews will be victorious and whoever is will completely deserve their success. Hopefully it will a good straight fight between them to the end of the rally with no reliability problems.
Anyone could stand on the podium come the end of the rally. Dani Sordo took third place behind his teammate Ott last year. Could he go one better? Of course, Seb took victory, but Elfyn was thereabouts with his pace before sliding off the road in stage eleven. The weather reports look much more stable in terms of no snow forecast, but we'll have to see how things go on each day.
Enjoy! The action starts with shakedown on Thursday evening.