For the first time in its 71-year history, Formula One will head to Qatar this weekend for the inaugural Qatar Grand Prix, but will it be the start of Max Verstappen's three-race run-in towards his first title?
A spectacular drive from Sir Lewis Hamilton saw him reduce Verstappen's advantage at the top of the tree to 15 points in Brazil, meaning that the championship is still anyone's game, and this will the latest in a long line of tense races between Mercedes and Red Bull.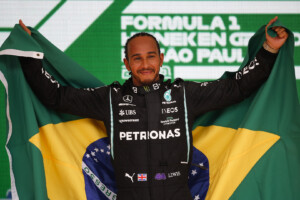 Unmistakably, this has become a bitter and strenuous rivalry between two of the best teams the sport has ever seen, among an historic title race for the ages. Friday and Saturday in Brazil were met by no shortage of controversy as Hamilton was pushed to twentieth for Saturday's sprint due to a technical rear-wing infringement, and tenth on Sunday after an ICE change.
Things on track will be no less extravagant either. Verstappen and Hamilton were involved in another contentious moment in Sao Paulo, as their wheel-to-wheel action featured the title rivals both going off at Turn Four, with Hamilton eventually passing and beating the Dutchman to victory. The same passion that went into the battling, and indeed Mercedes' eccentric celebrations of Hamilton's overtake, will surely be poured into the racing this weekend, in what could be another nail-biter.
So, where are we racing? Formula One will be using the Losail Circuit in Doha, which is also home to the now traditionally season-opening Grand Prix of Qatar in MotoGP. The 5.3 kilometre circuit has hosted 17 races in MotoGP, with the polesitter winning seven of those races. How does that translate to Formula One? Well, it does not really, but it is a reasonably tricky circuit where the drivers will likely have to be a little daring to overtake.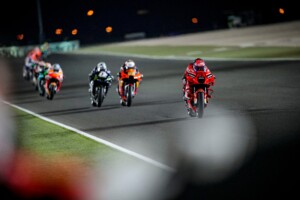 In terms of the favourite for the race, we do not really know that either. Over the course of the 16 corners, there is only really one long straight, with several technical corners making up the rest of a track that will require technical prowess from both car and driver, meaning that while Red Bull should have the advantage, this should be another exceptional fight between Verstappen and Hamilton, and qualifying will be an entertaining watch on Saturday.
There will also be much focus on the Constructors' standings. Just 11 points separate Mercedes and Red Bull, while Ferrari lead McLaren by 21.5 following their impressive weekend in Brazil. This will make for another fascinating watch, with a focal point being placed on the battles for first and third in the teams' standings. With just three rounds to go including this one, this is an enormously vital Grand Prix.
In what has been a simply remarkable and unique season of racing in Formula One, 2021 takes us to pastures new as the Losail circuit plays host to round number 21 of this most unpredictable of seasons.