The second day then, and the crews had 117km seven stages ahead of them. The startlist looked like this – Katsuta, Solans, Solberg, Greensmith, Fourmaux, Rovanperä, Sordo, Ogier, Evans, Neuville. Now the interesting thing is that coming through the stages last would mean that the conditions for the leaders would be tricky with the corner cuts bringing gravel onto the road.
First up was SS7 Savallà 1 – 14.08 km and there was fog and mist in the stage, which kept moving.  The top three was Thierry, Elfyn and Kalle. The Belgian was 1.7 seconds faster and his lead was now up to 2.4 seconds. It was a good stage from the Hyundai driver, and perhaps the type of stage with it longer flowing and faster corners suited the i20 WRC more than the nimble Yaris, which seems to go better on the twisty stuff. Dani lost a little bit of time to Seb, as he looked to move into third, the gap between them now 6.3 seconds. Takamoto was back of course, and looking to build some confidence again on the stages, and did quite well to be just seven tenths behind Gus.
Into the longer SS8 Querol – Les Pobles 1 – 19.17 km and for a little while it looked like Adrien would take the fastest time, but he was denied by Thierry, whilst Dani set the third best time. Elfyn was only fifth fastest and 4.3 seconds down on Thierry's time, so the gap now had grown to 6.7 seconds.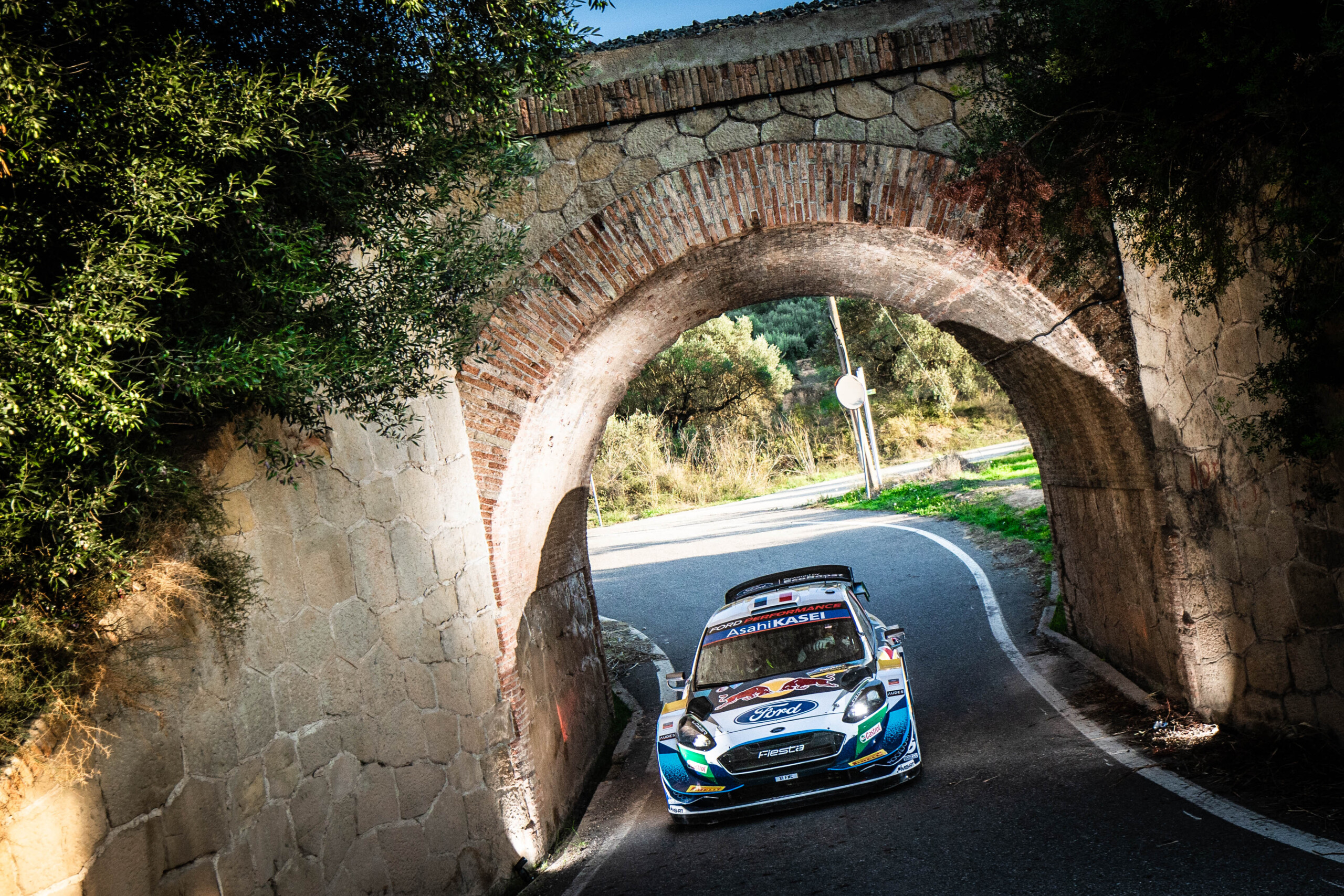 The final stage then of the morning loop, SS9 El Montmell 1 – 24.40 km and Thierry made it a clean sweep of the morning stage wins, from Dani and Elfyn. The Spainard who was six seconds faster than Seb, had now reduced the gap in their battle for third overall to just three tenths of a second now. It was game on for the final podium spot. Gus suffered a puncture in this one, and decided not to stop and change, but to complete, losing just over a minute. He'd have lost a lot more if he'd stopped, so it was the right choice. The M-Sport crew dropped two places to ninth overall as a result, with Olver and Nil Solans benefitting.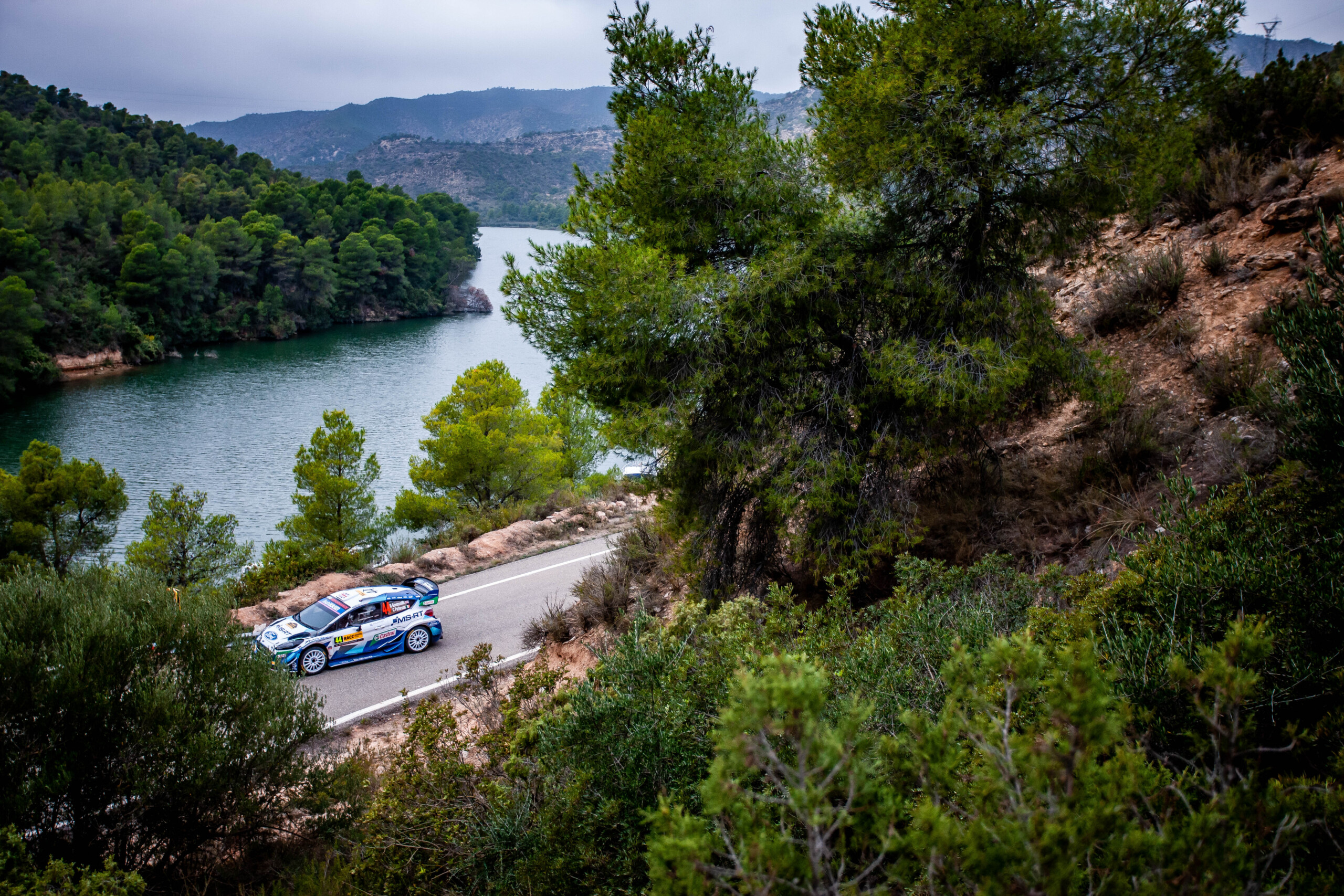 After the lunchtime break came SS10 Savallà 2 – 14.08 km and Thierry was fastest again from Seb who was 1.4 slower and then Elfyn third fastest a further seven tenths behind. The positions were pretty static to be honest, with no changes of places up and down the field. Sadly, Jari Huttunen retired after having an engine problem in his i20 Rally2.
There was a hint of some rain around an hour before SS11 Querol – Les Pobles 2 – 19.17 km, with some rain actually falling, but it soon stopped and didn't change the surface of the road at all. Seb and Thierry shared the best time in this one, with Elfyn 1.6 slower. The Belgian was doing just enough to grow his lead over Elfyn. There was drama for Adrien though, as he hit a barrier on the left side and damaged his front wheel. He got it changed and limped to the end. A real shame for the Frenchman who'd been second fastest in the first running of the stage earlier.
The last long stage then of the day, SS12 El Montmell 2 – 24.40 km, and Seb finally broke Thierry's stranglehold winning the stage from Thierry and Dani. Takamoto was fifth fastest, which was a good result for the Japanese driver, as he gained good experience for the future.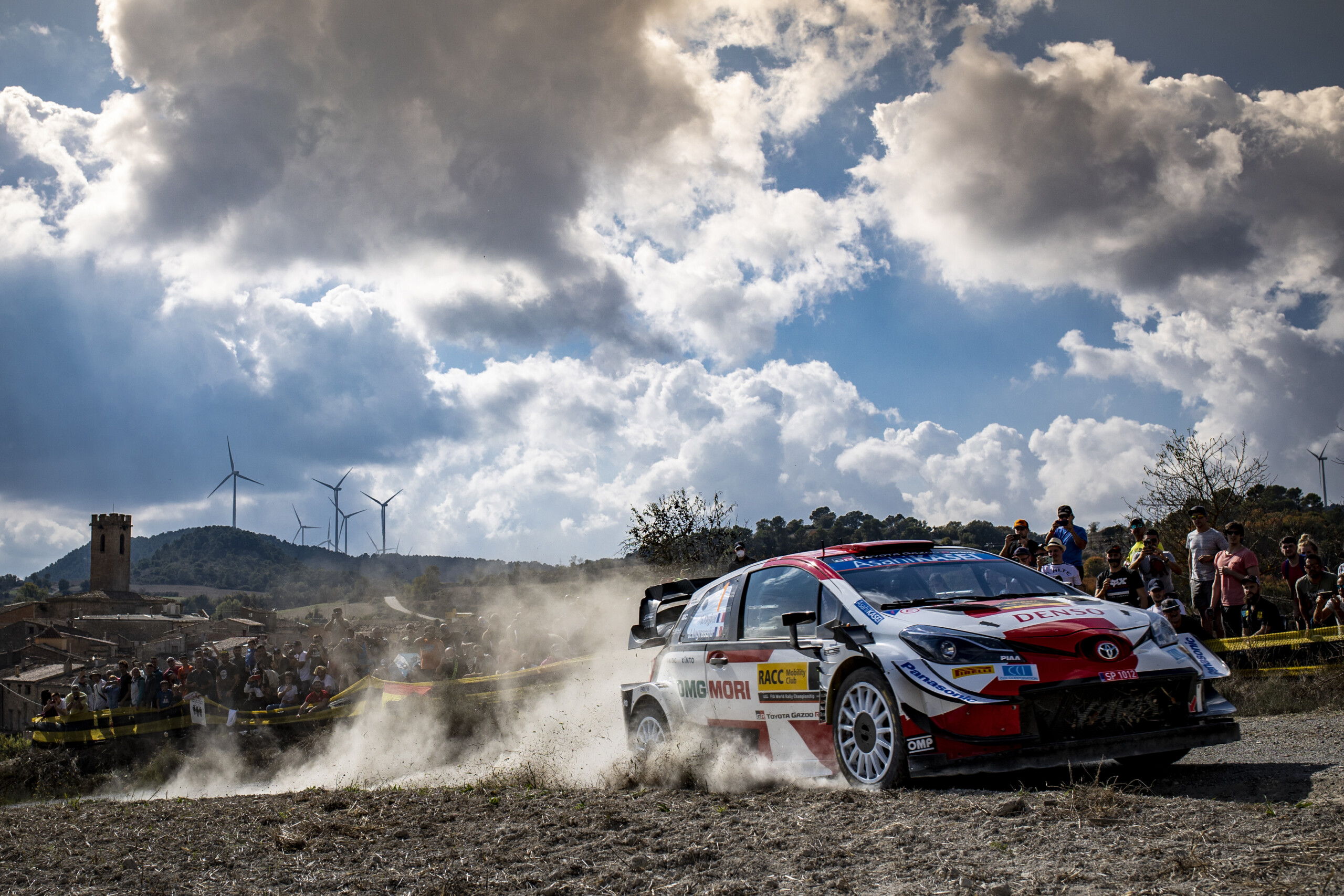 The last stage then of the day, SS13 Salou – 2.15 km, and Thierry was fastest again, but to be honest there was drama for Seb who lost a huge chunk of time after a stall and only being 16th fastest. Dani was now just 1.2 seconds behind the champion in their battle for third place. There was good drama for Mads who placed his C3 Rally2 fourth fastest in the stage with a sideways display in the stage.
Classification after Day Two
| | | | | |
| --- | --- | --- | --- | --- |
| 1 | T. Neuville | M. Wydaeghe | Hyundai i20 Coupe WRC | 2:03:45.7 |
| 2 | E. Evans | S. Martin | Toyota Yaris WRC | +16.4 |
| 3 | S. Ogier | J. Ingrassia | Toyota Yaris WRC | +38.7 |
| 4 | D. Sordo | C. Carrera | Hyundai i20 Coupe WRC | +39.9 |
| 5 | K. Rovanperä | J. Halttunen | Toyota Yaris WRC | +1:12.3 |
| 6 | G. Greensmith | C. Patterson | Ford Fiesta WRC | +3:45.2 |
| 7 | O. Solberg | C. Drew | Hyundai i20 Coupe WRC | +3:45.9 |
| 8 | N. Solans | M. Martí | Hyundai i20 Coupe WRC | +3:53.8 |
Let's hear from the drivers then after Saturday's stages.
Hyundai Motorsport
Thierry Neuville (1st)
"We have had a good day and it's obviously a very nice feeling to be leading the rally going into the final day. It wasn't easy; we had some fog early on and the roads were very dirty, so I relied a lot on information from the road note crew. We have taken a clever approach, trying to avoid the sharp cuts, and not risking any punctures. We made an important set-up change yesterday that allowed us to take more out of the car, but there are still things we could have done to go even quicker. I still felt comfortable, and we set six fastest times out of the seven stages, so it wasn't too bad! It's always nice to be in front but there are some challenging stages yet to come. Nothing is guaranteed but we keep believing."
Dani Sordo (4th)
"Honestly, I am quite happy with our performance today, and particularly on the El Montmell stage. I would have preferred to be fighting for the win, of course, but I have been pushing hard to keep up with Sébastien for third. This morning, we were in a nice fight but in the afternoon, he was always a step ahead, setting some strong times. It was difficult for us to make up much ground. We have done the maximum we could, and we've been close to his pace. We will try to push for the podium tomorrow, but we know it will be difficult. We have to stay focused and do our best."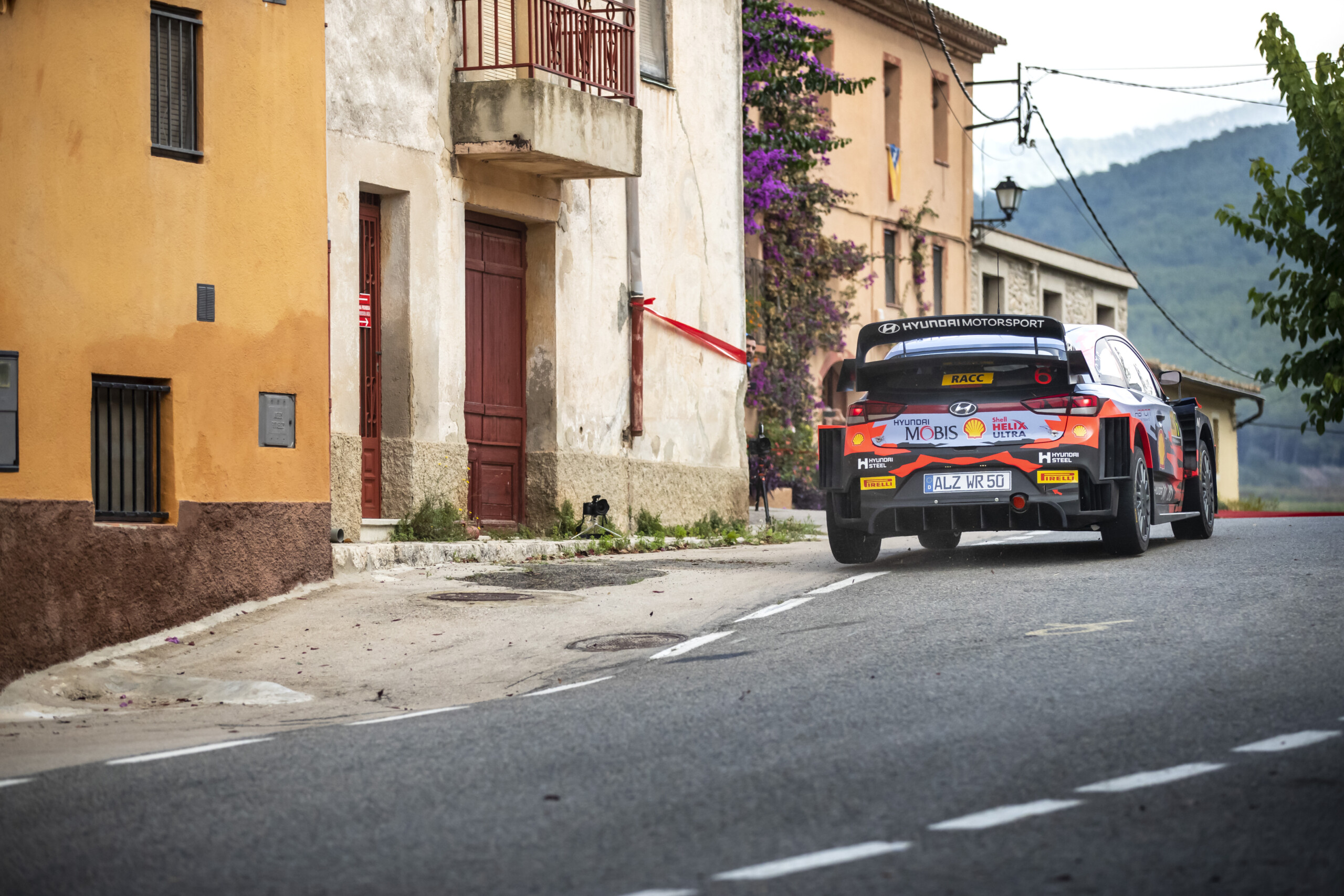 Toyota Gazoo Racing WRT
Elfyn Evans (2nd)
"We didn't have a such a great day today and not what we wanted. The times were OK but not as good as yesterday obviously. We tried to improve the car in certain areas, like in the dirty places where we were struggling yesterday afternoon – and also this morning when we were running further back on the road. To an extent we managed to improve that, but in the process, we affected the overall balance of the car. We had to try something but it didn't work out: I never really found the sweet spot and never felt as comfortable as yesterday. Here you have to be very confident, and I wasn't at my very best today and it showed in the times. But tomorrow we'll keep trying."
Sébastien Ogier (3rd)
"This morning some things had been improved: I was more happy with the balance and I could enjoy driving the car more in the clean sections at least. Still, the times were not so great. But we continued to work on the car setup and after service it was starting to feel better and the times were coming and we had a great afternoon. Unfortunately, the engine stalled on a hairpin in the final stage so it is close again behind, but the positive is that the car is suiting me and the pace is there so I'm still very confident going into tomorrow."
Kalle Rovanperä (5th)
"The pace was much better today and we could do good times without taking maximum risk. We made some more setup changes last night and already the first stage this morning was really nice in quite tricky conditions with a bit of fog and some damp places. We had a slow puncture on the second stage and then a big moment on the third one, but overall, it was quite a good morning and I was happy with the car. The afternoon was again quite tricky with a lot of gravel from the cuts, but we were not in a big fight anymore so we took it steady without big risks, and I'm learning all the time. Tomorrow the target is to finish the rally safely but also try to push for points on the Power Stage."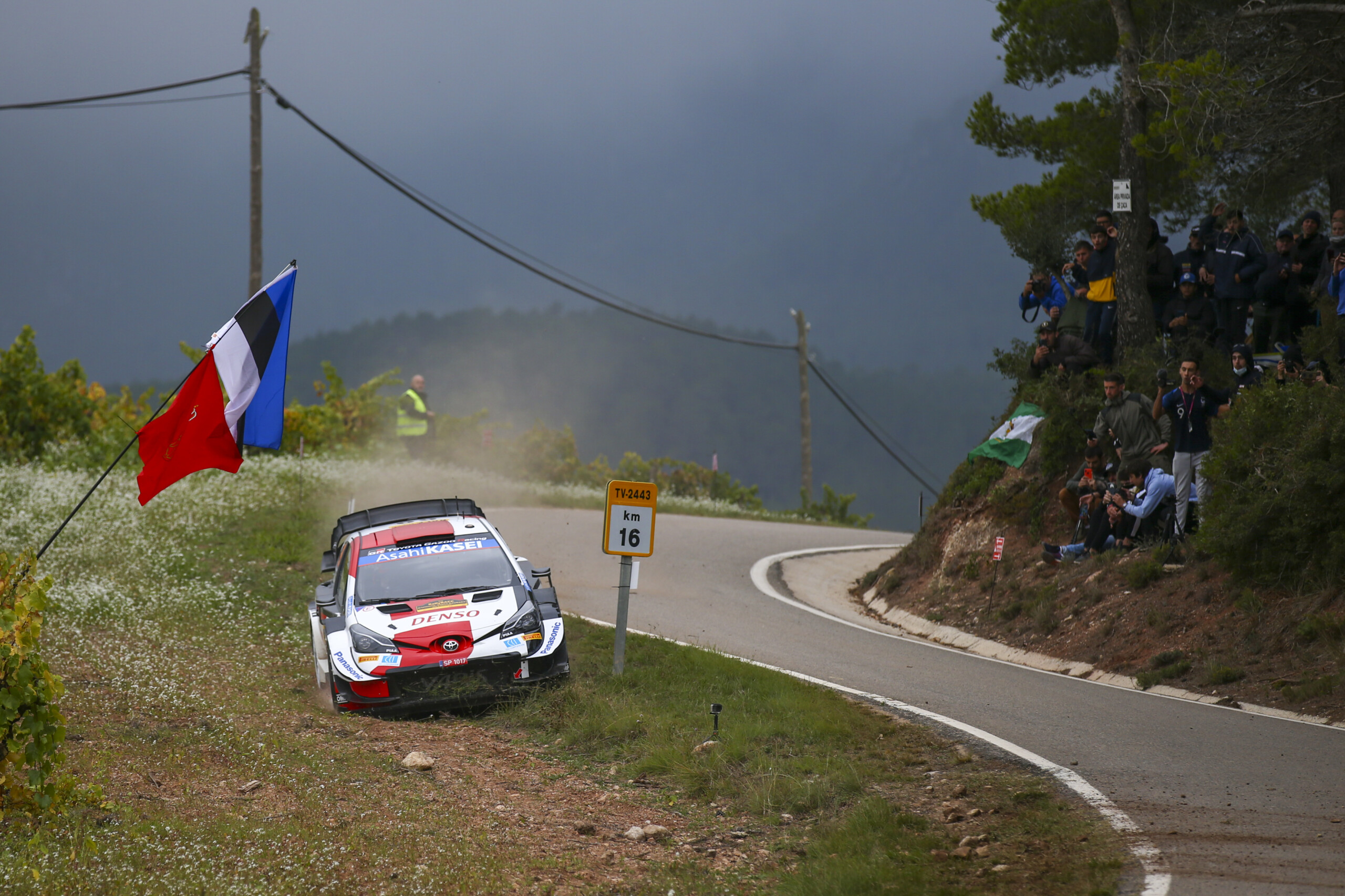 Sunday
Now we have 50km's over four stages remain and it's looking like Thierry will take victory. Can Elfyn deny his push, or will the Belgian take his second win of the season? We will find out tomorrow!