Well, just 50km's over four stages remained, including the power stage of course. The start list looked like this – Katsuta, Fourmaux, Solans, Solberg, Greensmith, Rovanperä, Sordo, Ogier, Evans, Neuville.
SS14 Santa Marina 1 – 9.10 km was first up and run before sunrise as well, bringing an added dimension and difficulty to the stage. Dani set the best time, from Thierry and Elfyn. The Spaniards pace meant that he's passed Seb for third place as well. Elfyn lost a further 1.4 seconds to Thierry whose lead was now 17.1 seconds. Adrien continued to show good pace as well, setting the early pace, and ultimately being fifth fastest.
Well, into SS15 Riudecanyes 1 – 16.35 km and the dress rehearsal for the power stage. Dani was fastest again from Thierry and Seb. Adrien and Takamoto both set the same time jointly sixth fastest in the stage.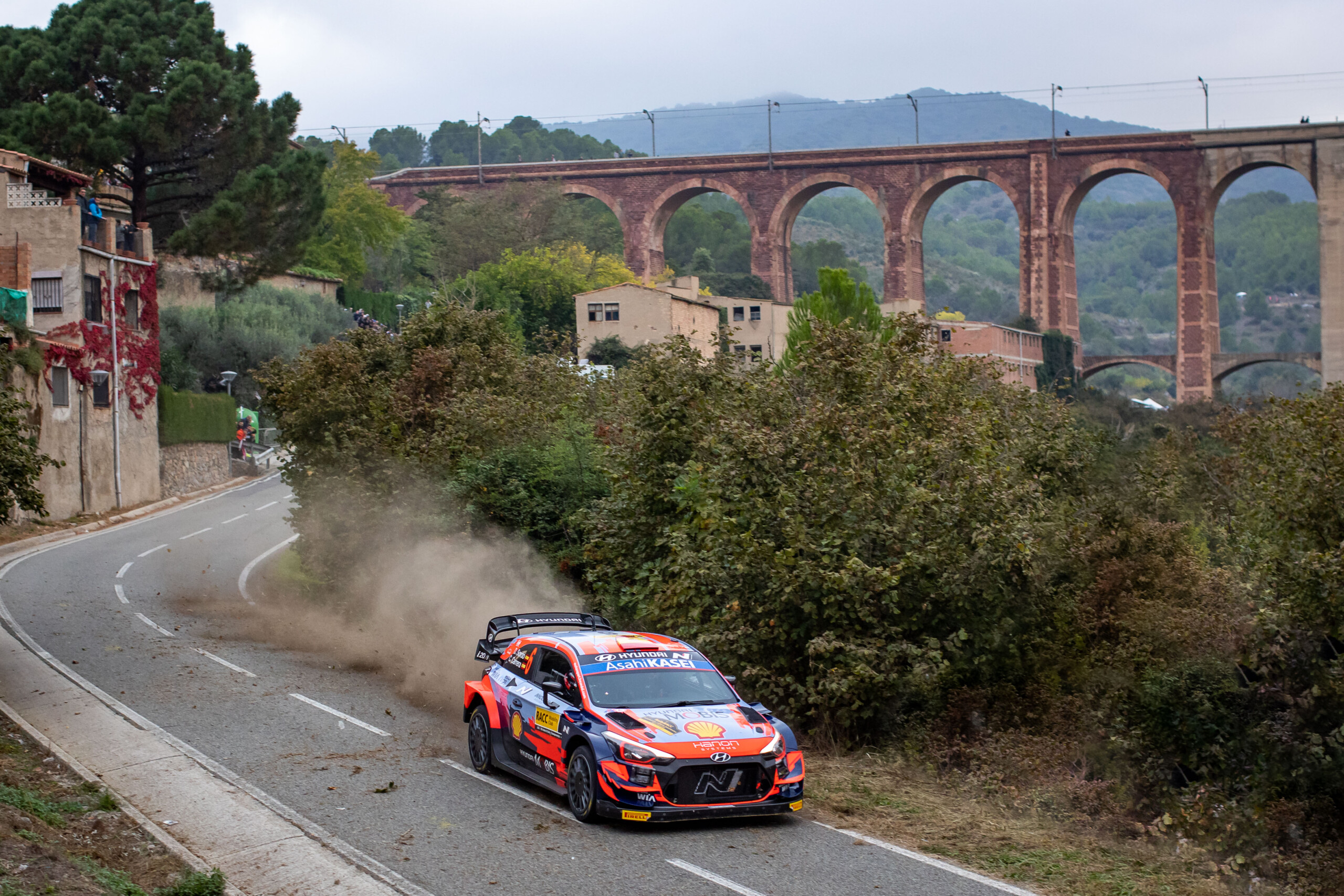 After a short break the run of SS16 Santa Marina 2 – 9.10 km saw Dani take yet another stage win, seven tenths faster than Seb and the Spaniard was now 2.3 seconds ahead of the world champion, and not looking unfazed at all in their battle. Adrien continued good form in this one, with the fourth best time, equal with Thierry. Elfyn cruised through, three seconds of the front runners' pace, likely looking ahead to the power stage.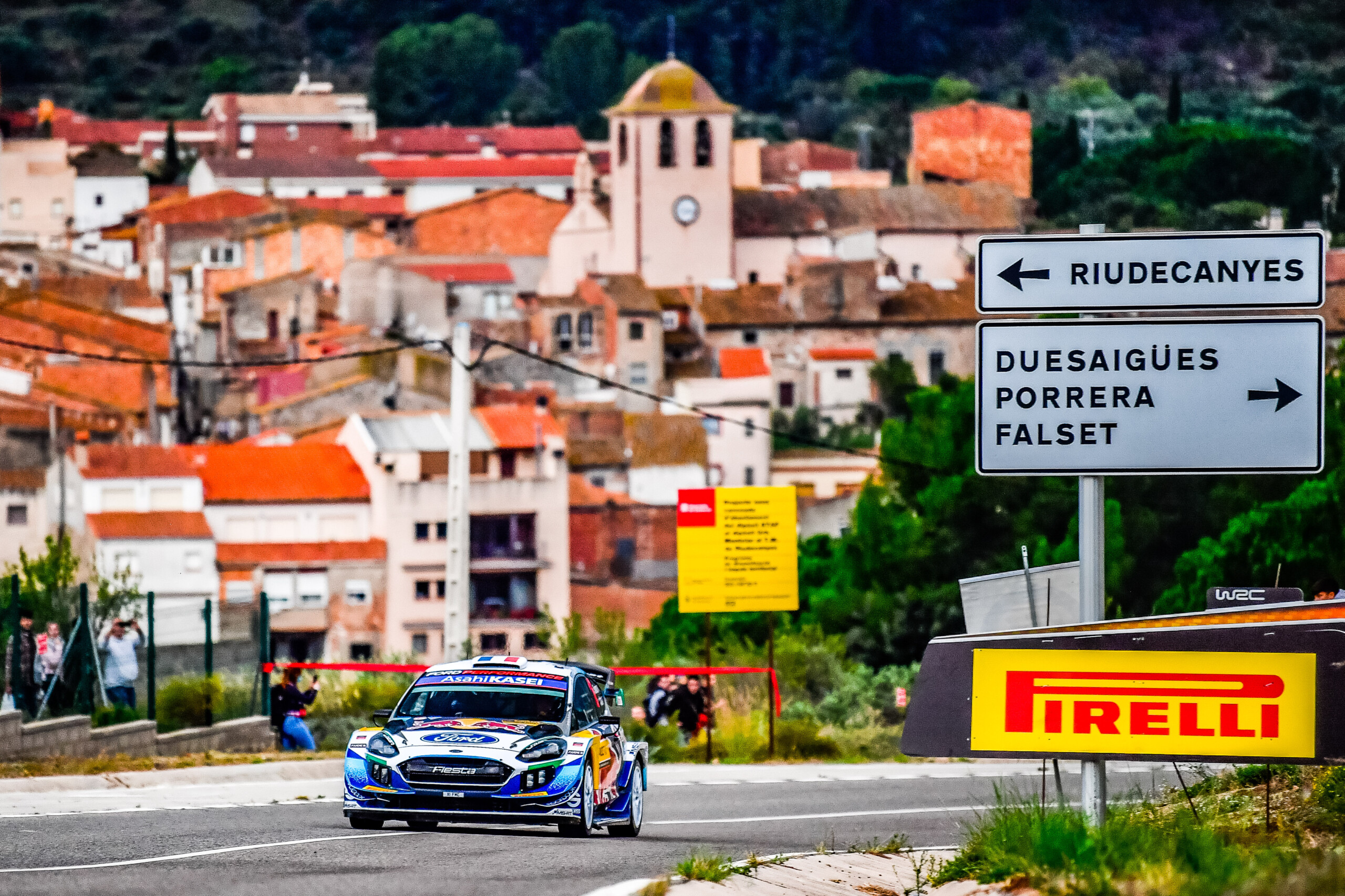 Finally, to SS17 Riudecanyes 2 [Power Stage] – 16.35 km, and there was some drama for Thierry and Martijn as well. A video emerged of Martijn push starting their i20 and then flames and smoke coming out of the exhaust suddenly! They were having problems with the starter motor on their car and getting the car started because of this. Never-the-less, they did make it to the stage on time. Then there was further drama, with rain falling in the stage as well. The startlist was changed once again – Gryazin, Camilli, Katsuta, Fourmaux, Solans, Solberg, Greensmith, Rovanperä, Ogier, Sordo, Evans, Neuville. Nikolay was first to come across the rain at around 13.5km into the stage. As each crew completed, we had a new fastest time. The rain then eased off, but of course the road was still wet and greasy at the end. Dani set the fastest time, taking the maximum points with Thierry second and Elfyn third. It was a good time from the Welshman, eclipsing his title rivals time by three tenths of a second, and nicking another point out of Seb's lead.
Final Overall Classification –Rally de España
| | | | | |
| --- | --- | --- | --- | --- |
| 1 | T. Neuville | M. Wydaeghe | Hyundai i20 Coupe WRC | 2:34:11.8 |
| 2 | E. Evans | S. Martin | Toyota Yaris WRC | +24.1 |
| 3 | D. Sordo | C. Carrera | Hyundai i20 Coupe WRC | +35.3 |
| 4 | S. Ogier | J. Ingrassia | Toyota Yaris WRC | +42.1 |
| 5 | K. Rovanperä | J. Halttunen | Toyota Yaris WRC | +1:31.8 |
| 6 | G. Greensmith | C. Patterson | Ford Fiesta WRC | +4:17.3 |
| 7 | O. Solberg | C. Drew | Hyundai i20 Coupe WRC | +4:26.7 |
| 8 | N. Solans | M. Martí | Hyundai i20 Coupe WRC | +4:34.9 |
| 9 | E. Camilli | M. Vilmot | Citroën C2 Rally2 | +9:49.4 |
| 10 | N. Gryazin | K. Aleksandrov | Škoda Fabia Evo | +10:05.9 |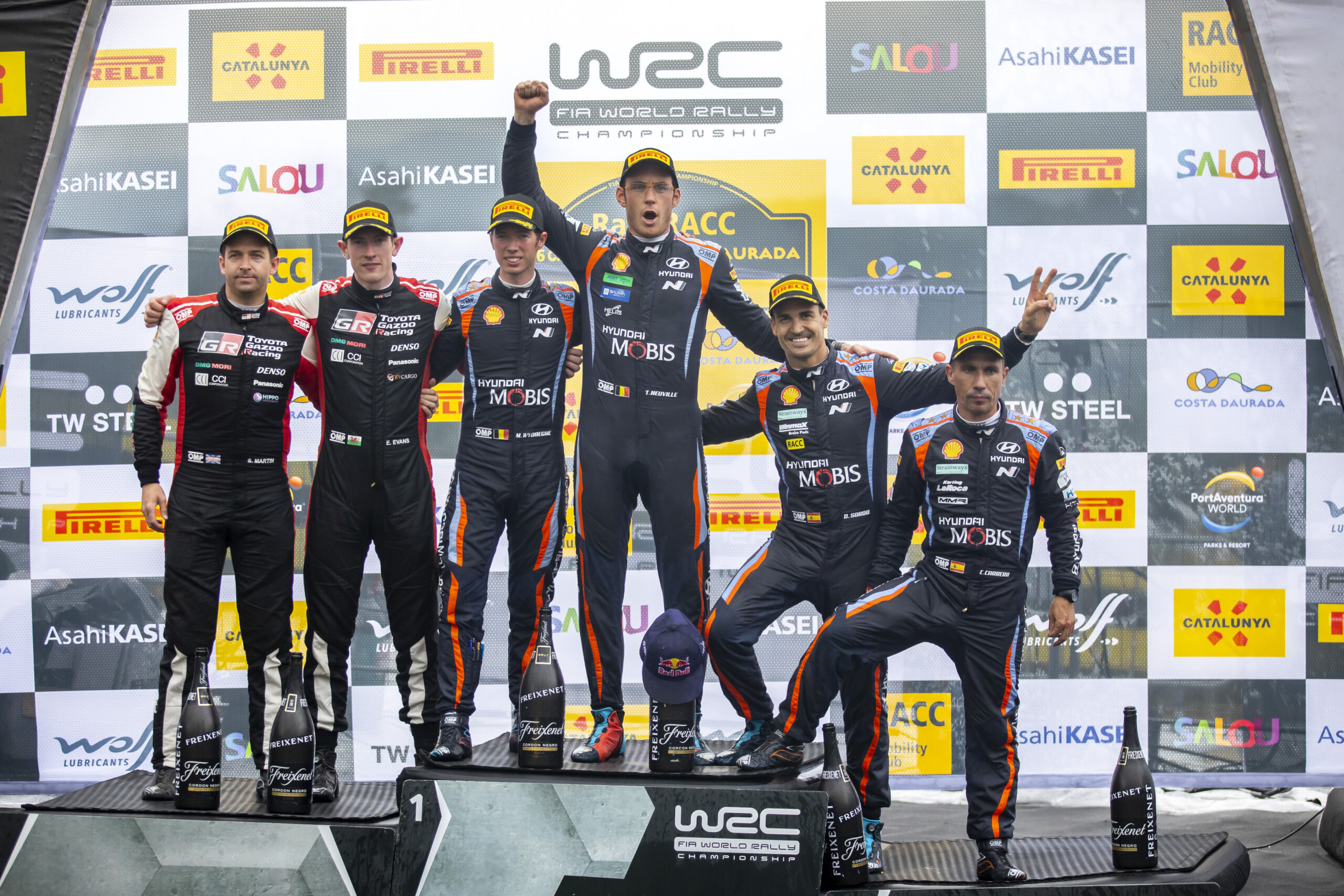 Let's here from the drivers then!
Hyundai Motorsport
Thierry Neuville (1st)
"I am relieved to get to the end of this rally, to be honest. It has been a tough weekend, and not without its challenges. We have fought incredibly hard across all stages, taking a lot of fastest times, and gradually extending our advantage. The result itself probably doesn't show how much we've had to work. We had a good clean run until the final stage; everything was working perfectly up to that point. Unfortunately, we had a lot of stress before the Power Stage with an engine starter motor issue. That was the only disappointing aspect of an otherwise positive rally. Thanks to Martijn for another good job, and our second win together, as well as to Dani and Cándido for their podium result."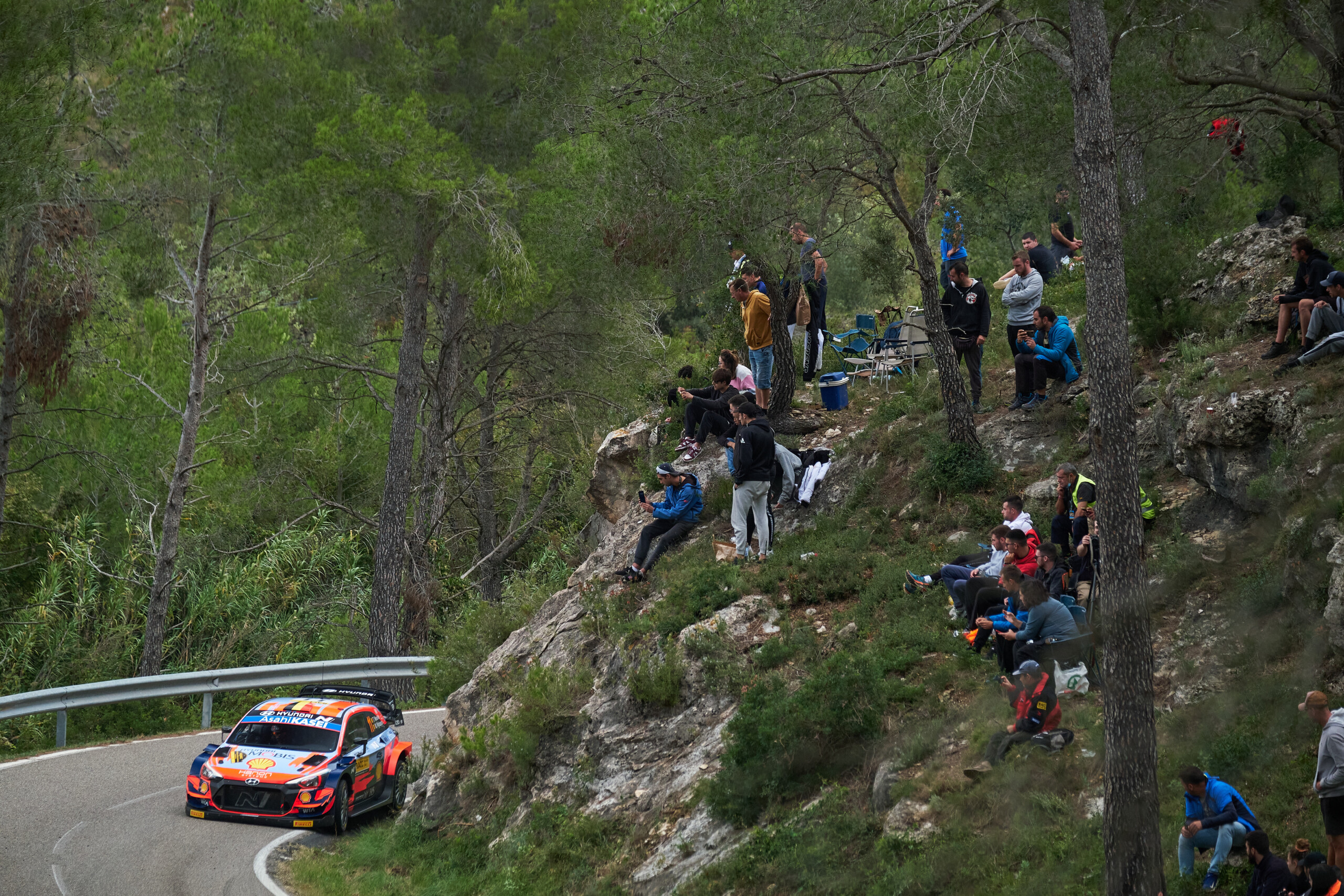 Dani Sordo (3rd)
"Honestly you can't imagine how happy I am, not only for myself but also for Cándido, as it's our first podium working together. He has been working really hard to get us to this level. We couldn't have done any more, we have pushed in every stage. Thanks to all my family and the supporters, who have been cheering us on this weekend. We have been involved in a fantastic battle with Sébastien and it has been a pleasure to drive here. Thanks to the team for giving me such a competitive car that has allowed us to fight, and for supporting me always. I am so happy."
Oliver Solberg (7th)
"I knew what I had to do this week. I had to come here and drive really sensibly to make the finish, make the miles and to keep Andrea happy.
"I have to say, the conditions were, in places, tougher than I expected. You can watch the onboards and see the cars sliding on some of the gravel and mud pulled to the stage by the cars ahead, but until you are in that car and feeling it slide beneath you in sixth gear, you don't have the experience.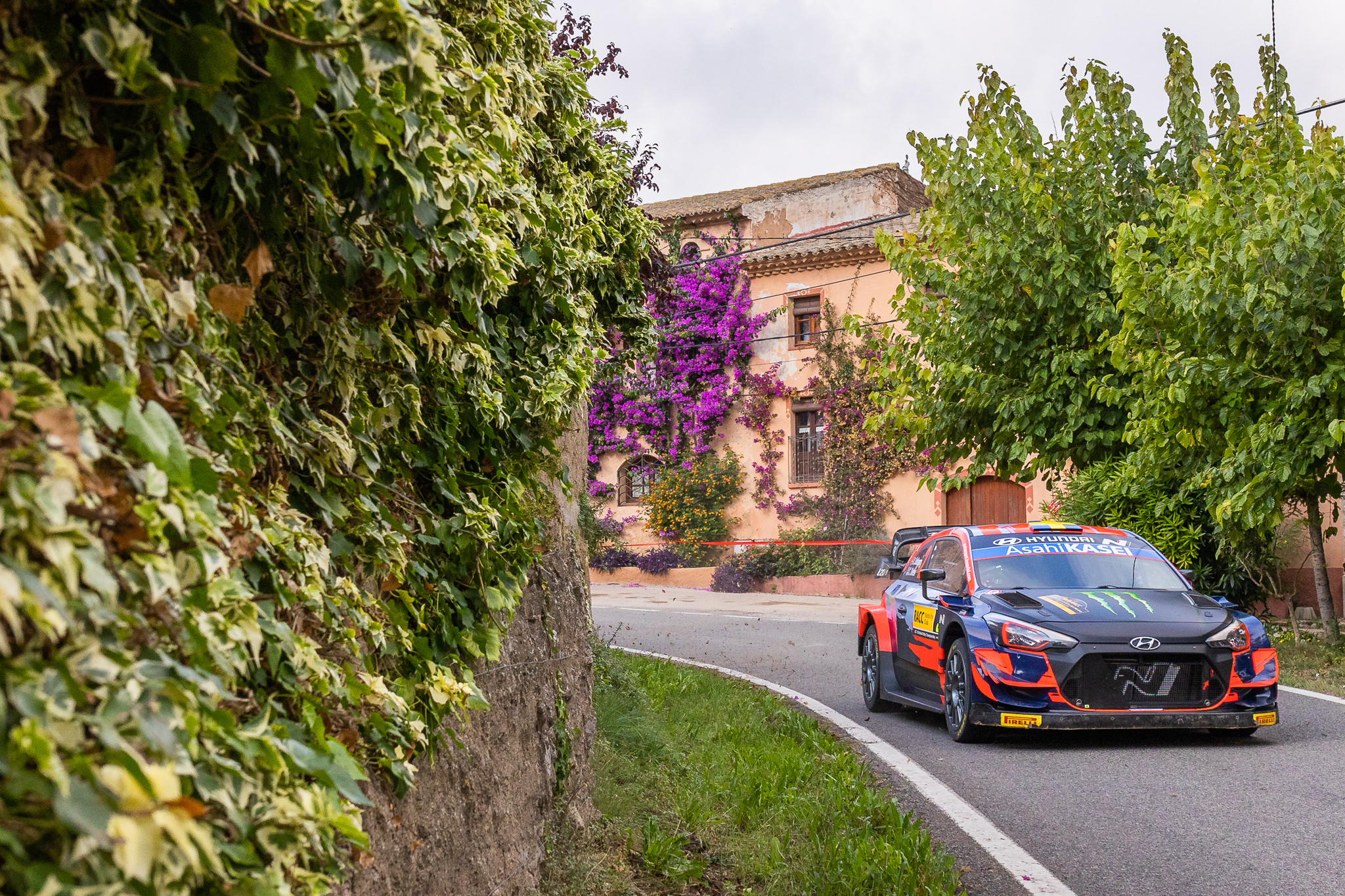 "Sometimes I have been really surprised by how much the cars are off the road and cutting, but this is why I was here – I had to learn and see this for myself. Now I understand much better this rally and what it takes to make everything work here.
"We had one small problem with the clutch in the Salou stage on Saturday night. I knew I couldn't stall the car and that was probably the worst stage to drive like that – it was so tight, so narrow and so twisty. Fortunately, it was very short and we could make it through."
Toyota Gazoo Racing WRT
Elfyn Evans (2nd)
"Second place is a positive result but it's not so easy to be happy when we made such a good start to the weekend. Unfortunately, it faded away a little bit and I didn't feel completely at one with everything. There was perhaps a little bit more to gain from this weekend. The good thing from the weekend is that we managed to close the points gap and that the championship is still open. Realistically it's a big gap to close in one round, but as we experienced last year, anything can still happen and we'll try our best once again at Monza."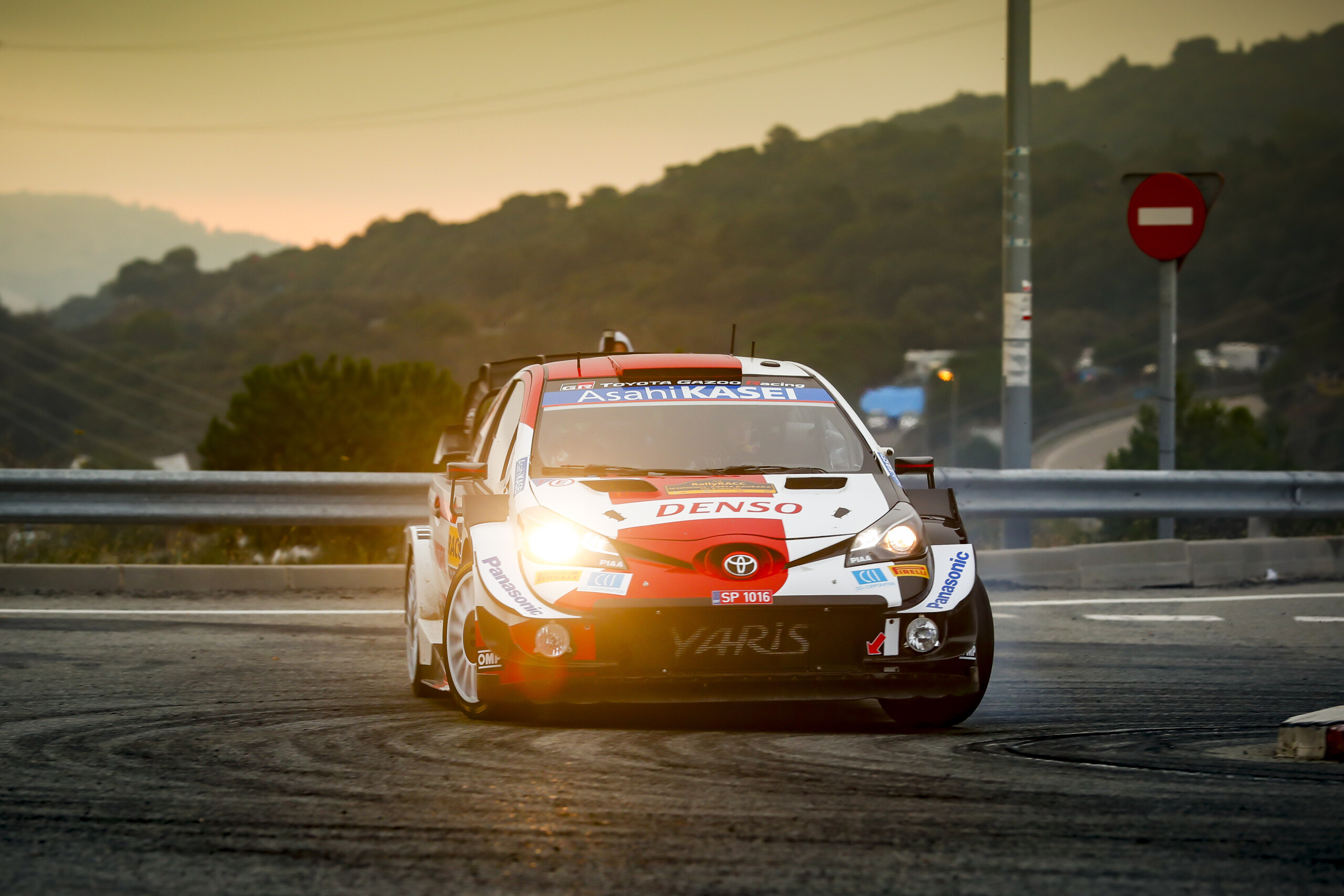 Sébastien Ogier (4th)
"Coming here I was targeting more than fourth position, but it is still good points towards the championship. It was a close fight today and we definitely tried in the first three stages; then the rain on the last one did not help with my strategy of not taking risks, and I was definitely on the safe side there. But overall, we have to remember that this weekend is another positive step for the championship and that's what matters the most. It's not over yet though, so we'll have to be good at Monza and try to repeat the success we had there last year."
Kalle Rovanperä (5th)
"Overall, it has been quite a good weekend for us. There was a lot of learning, especially on Friday, but it got better with the setup and with my driving as the weekend went on. Today we were aiming for the Power Stage but the conditions were tricky and it was drying for the guys behind us on the road, so we didn't have the chance to fight for more. We didn't quite find the perfect feeling and not the pace that we wanted, but we tried our best and it was a solid weekend."
2021 FIA World Rally Championship for Drivers' Standings
After Round Eleven
| | | |
| --- | --- | --- |
| 1 | S. Ogier | 204 |
| 2 | E. Evans | 187 |
| 3 | T. Neuville | 159 |
| 4 | K. Rovanperä | 140 |
| 5 | O. Tänak | 128 |
| 6 | C. Breen | 76 |
| 7 | T. Katsuta | 68 |
| 8 | D. Sordo | 63 |
| 9 | G. Greensmith | 60 |
| 10 | A. Fourmaux | 42 |
2021 FIA World Rally Championship for Manufacturers' Standings
After Round Eleven
| | | |
| --- | --- | --- |
| 1 | Toyota Gazoo Racing World Rally Team | 474 |
| 2 | Hyundai Shell Mobis World Rally Team | 427 |
| 3 | M-Sport Ford World Rally Team | 187 |
| 4 | Hyundai 2C Competition | 52 |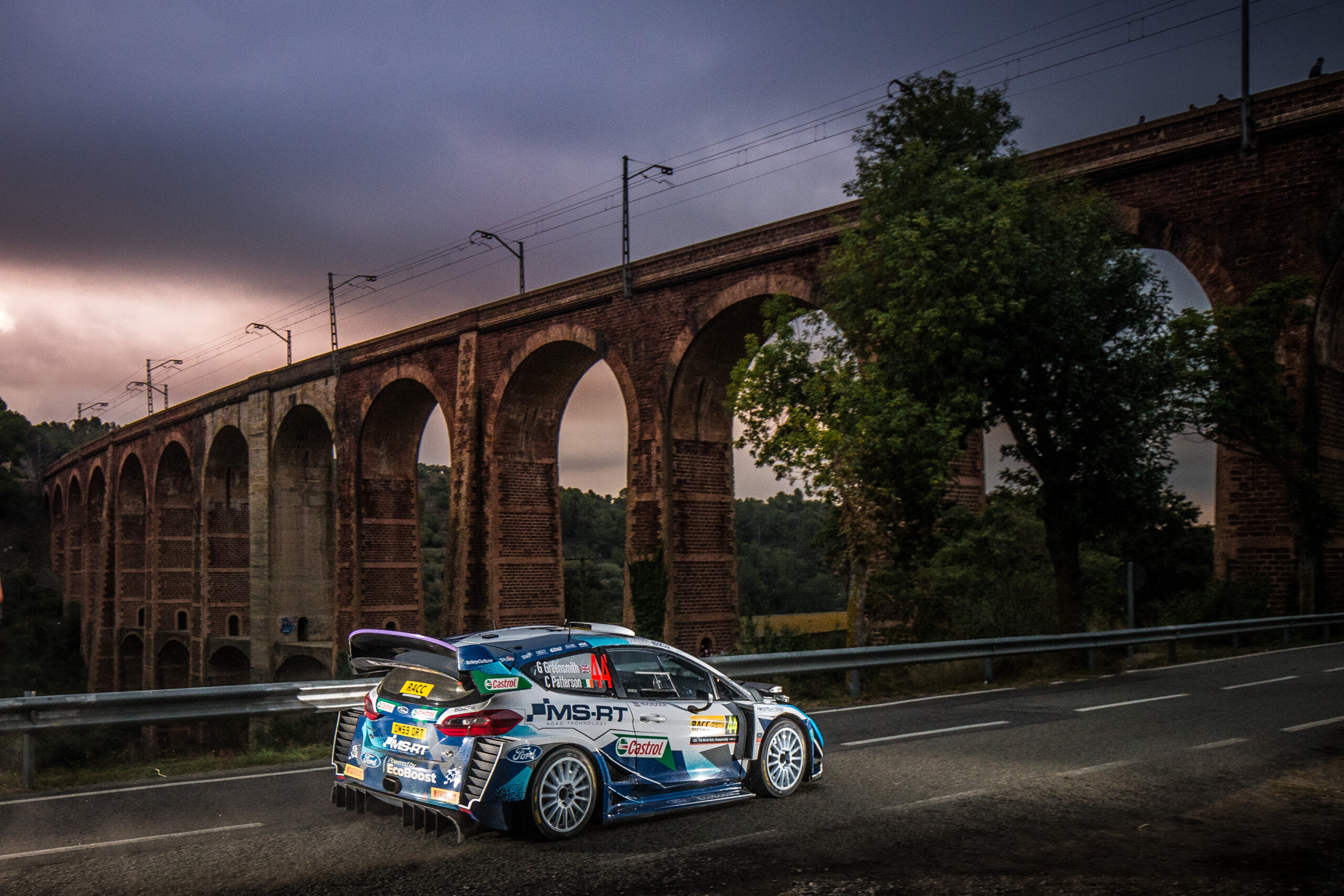 Well, we head now to the final round in Rally Monza from the 19th to 21st of November and a battle for both championships as well. Stay turned for my thoughts on the crews' performances in the next few days.