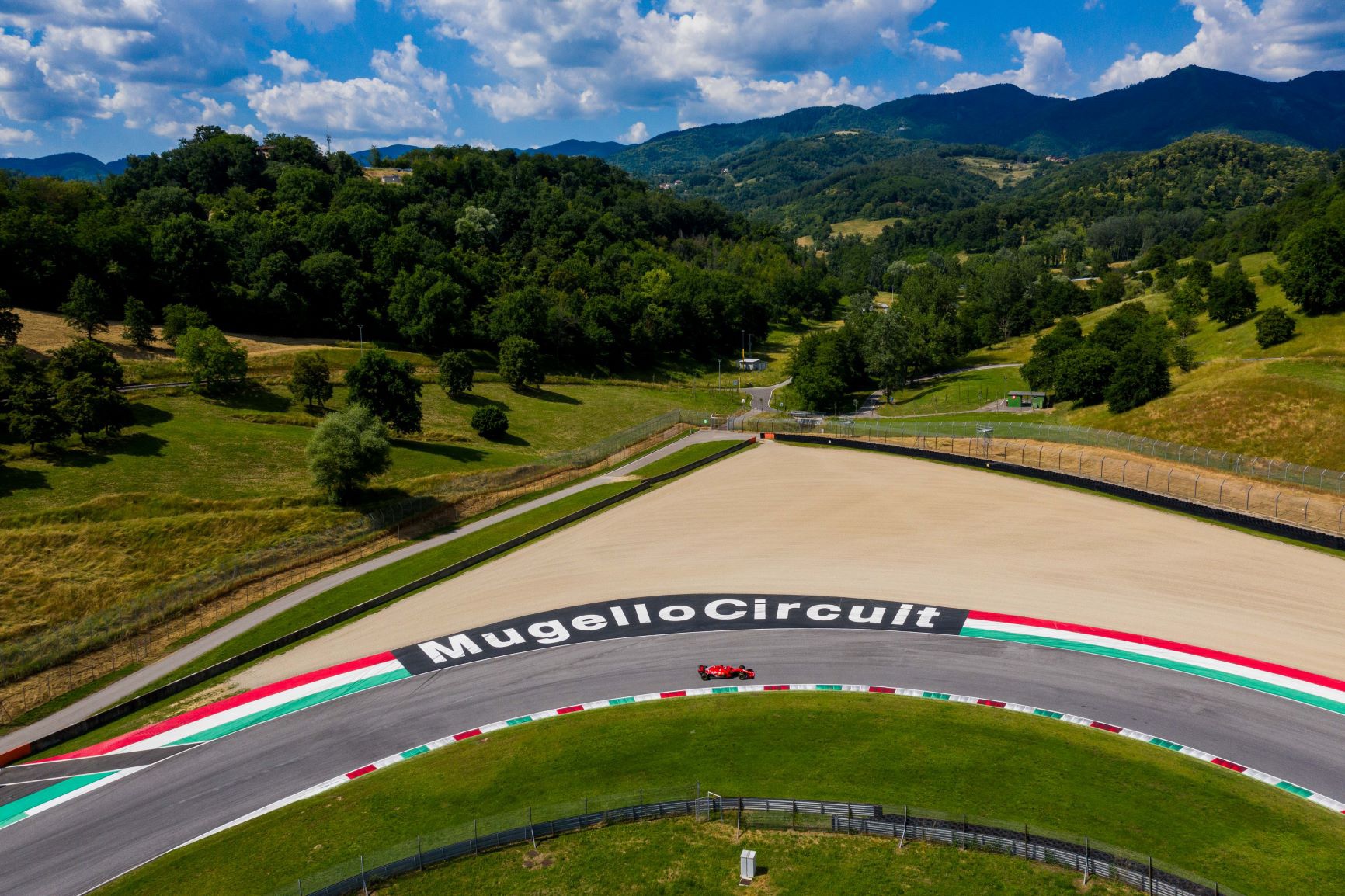 Formula One have announced that along with the current eight Grand Prix in Europe on the revised schedule, they will be making the trip to the Mugello circuit for what will be the inaugural Tuscan Grand Prix on September 13th, the week after the Italian Grand Prix at Monza.
If you are a fan of MotoGP, you will be very familiar with this circuit, as it plays host to the Italian MotoGP. The circuit itself is owned by Ferrari, whose 1000th Grand Prix will now take place at their own circuit but whether or not they can win is another matter completely.
So for those of you unfamiliar with Mugello, here is all you need to know for when the F1 circus shows up in Tuscany on September 13th.
In anticipation of the news, I prerecorded an onboard lap at Mugello on Project CARS 2. Please ignore my terrible driving and my usage of the driving line, we can't all be David Tonizza.
You start off with a very long and wide front straight with a bit of a dip before turn one San Donato, a long open hairpin that immediately sets you up for a quick left right section dubbed Luco and Poggio Secco. That second part really tightens up on exit which opens up possibility for a lot of errors.
A short run to Materassi which requires a lot of corner speed, then Borgo San Lorenzo will set you up to continue the momentum. Next up is probably one of the most amazing sequences of corners in motorsport, one that will look incredible in F1 cars.
The run from turns six to nine involves a lot of elevation change, Casanova will be right on the limit for these F1 cars before setting up for Savelli, which feeds into the two Arrabbiata corners, two steep uphill, tight and almost flat out corners that I genuinely am having difficulty thinking of a comparable alternative on the traditional F1 schedule.
This leads to a quick right left section with Scarperia and Palagio and then another long sweeper at Correntaio which has a bit of downhill camber. Then a quick flick through Biondetti before one final long sweeper at Bucine which will catch out a lot of drivers trying to get the best run into their qualifying lap.
An absolute beast of a circuit which is unlike most F1 circuits, a real old school track that I know the drivers will really enjoy it. If I had to think of a comparable circuit, I would liken Mugello to Suzuka due to their shared characteristics of high speed cornering, elevation change and rapid change of direction.
Of course along with the announcement is also the confirmed September 27th slot for the Russian Grand Prix at Sochi, which probably resulted in many collective groans throughout the F1 community but Mugello more than makes up for it. There may be other additions to the schedule that were not on the original draft of the 2020 F1 season calendar, including former San Marino Grand Prix venue Imola, and even the Algarve circuit in Portugal, both of which are very similar in terms of elevation change and long sweeping corners to Mugello.
If there's one group of people I feel sorry for in this landmark announcement, it's Codemasters. I get the feeling that Mugello will not be possible to create in game for 2020 but I hope that this circuit along with many other potential circuits to host a Grand Prix this season are included in the next F1 game next year.
Let's hope the 2020 Tuscan Grand Prix lives up to the hype.