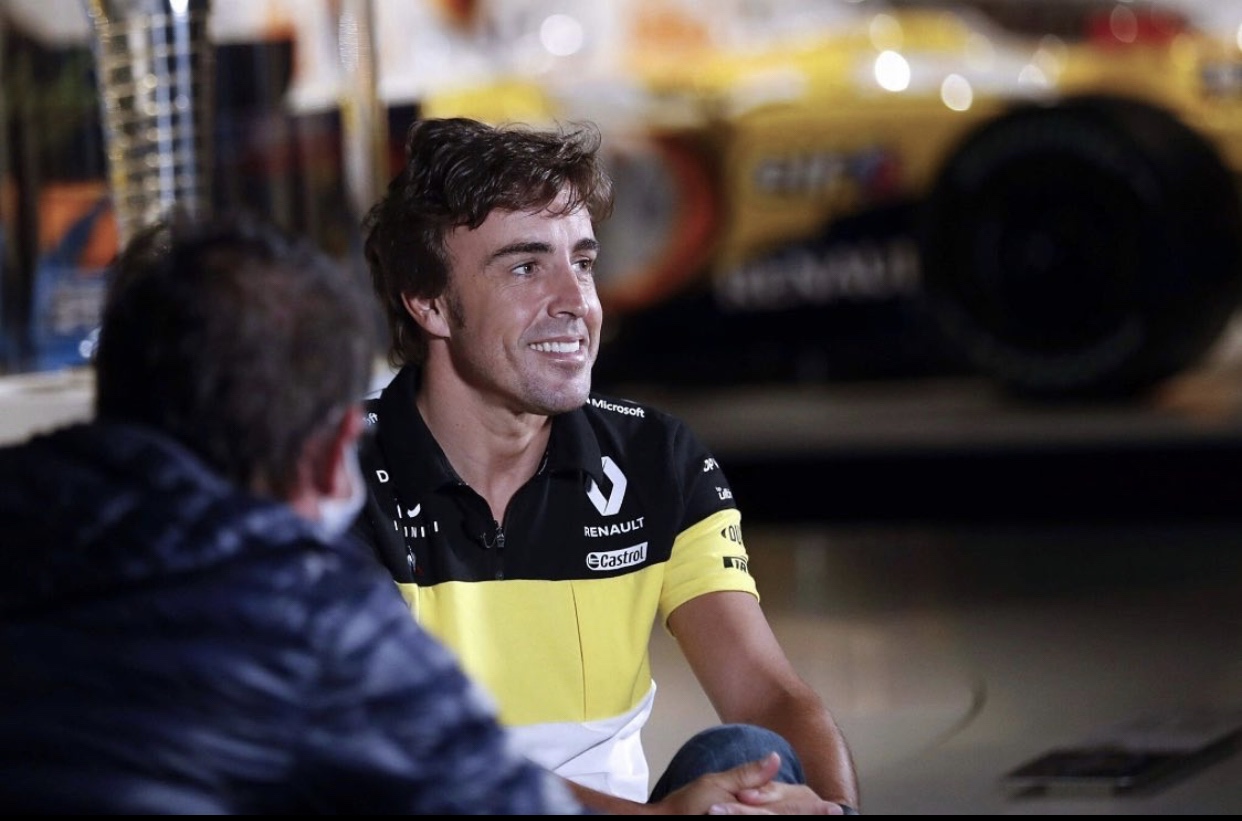 (Image courtesy of Fernando Alonso Instagram)
When Fernando Alonso announced in 2018 that he would be stepping away from Formula 1, very few of thought he would return. With the current status-quo as it is with the last few years dominated by Mercedes with only Red Bull and Ferrari able to hold a candle to them, and Alonso growing evidently tired of being in a lackluster McLaren, it was perhaps understandable that many of us didn't believe these rumours of the two-time champion returning to F1 with the team that took him to those two world championships, Renault.
But sure enough, it was confirmed by Renault that Alonso would make his F1 comeback next year partnering up with Esteban Ocon and replacing the McLaren-bound Daniel Ricciardo. The former Red Bull driver signed a two-year deal with the French automotive manufacturer which was estimated to be in the region of nearly €25 million per year. But the promise of a car being able to challenge for podiums in the coming years wasn't convincing enough for Ricciardo, and he will now take the seat of Carlos Sainz who is off to Ferrari to replace four-time champion Sebastian Vettel.
Alonso claimed he would not return to F1 unless he had a race winning car, and in a post on Instagram, he seems to be pinning all his hopes on the upcoming revolutionary 2022 regulations which will close the gap between the top three teams. With the teams having agreed to continue using their current cars for 2021, Renault certainly don't look like a frontrunning team right now.
The experience of Alonso will undoubtedly play a part in developing their 2022 car but even so, time isn't on his side. He will be turning 41 in 2022 which means at the very most, he has at most three years if Michael Schumacher's three-year tenure in his comeback with Mercedes is anything to go by. Will he still be at the top of his game? Even if by some miracle, Renault are consistent front runners and he's challenging for podiums, wins and maybe even the championship, would Fernando still be capable?
Then there's the question of Renault's academy drivers. With Esteban Ocon being out of F1 for 18 months prior to the Austrian Grand Prix and having only raced two full seasons prior with Force India as well as a couple of races with the Manor team in 2016, he's far from being able to lead a team just yet so that undoubtedly factored in when finding who could take Ricciardo's seat. However there's still questions to be asked about where this leads the two probable F1 graduates in Renault's academy right now.
These two drivers are Formula 2 racers Guanyu Zhou and Christian Lundgaard. Zhou is entering his second season of F2, prior to his first season , he hadn't been that impressive in the junior formula, although was runner-up in Italian F4 in 2015. He had been on the Ferrari driver academy before joining Renault's for 2019, and despite his time in European F3 not being indicative of being potential F1 material, he stepped it up when it mattered.
Zhou scored five podiums and a pole position on his way to seventh overall, and began the 2020 season with a pole at the Red Bull Ring, and was set for his first win before his Virtuosi F2 car let him down. Plus you have to think that Zhou is also a marketing goldmine for a manufacturer like Renault, since he would be the first Chinese driver and China is always a market that brands want to sell in so it would make sense from a marketing standpoint.
Then we have Lundgaard, who won two F4 championships in 2017, finished runner-up in Formula Renault EuroCup and took a race win last year in FIA Formula 3 with ART Grand Prix. He's now in F2 with ART and scored a fourth and fifth in his first F2 races. He has had a rapid rise through the lower ranks and undoubtedly has the ability, but perhaps it may have been too early and he could be in prime position to be in the Renault F1 drive after Alonso retires for good.
Since we are talking about Renault juniors, it would be an insult if we didn't talk about the driver who was perhaps in the best position for that seat alongside Ocon.
Lundgaard may have remained in F3 for a title charge in 2020, but that ART F2 drive had already been paid for by Renault so he was promoted into the seat that most likely would have been occupied by 2018 GP3 champion Anthoine Hubert.
Having won two sprint races last season in F2 at Monaco and Paul Ricard with BWT Arden, but tragedy struck at Spa-Francorchamps when Hubert was fatally injured. I would have put a lot of money on Hubert being champion in F2 this year had he been in that ART seat, considering the past two champions George Russell and Nyck De Vries raced with ART as well.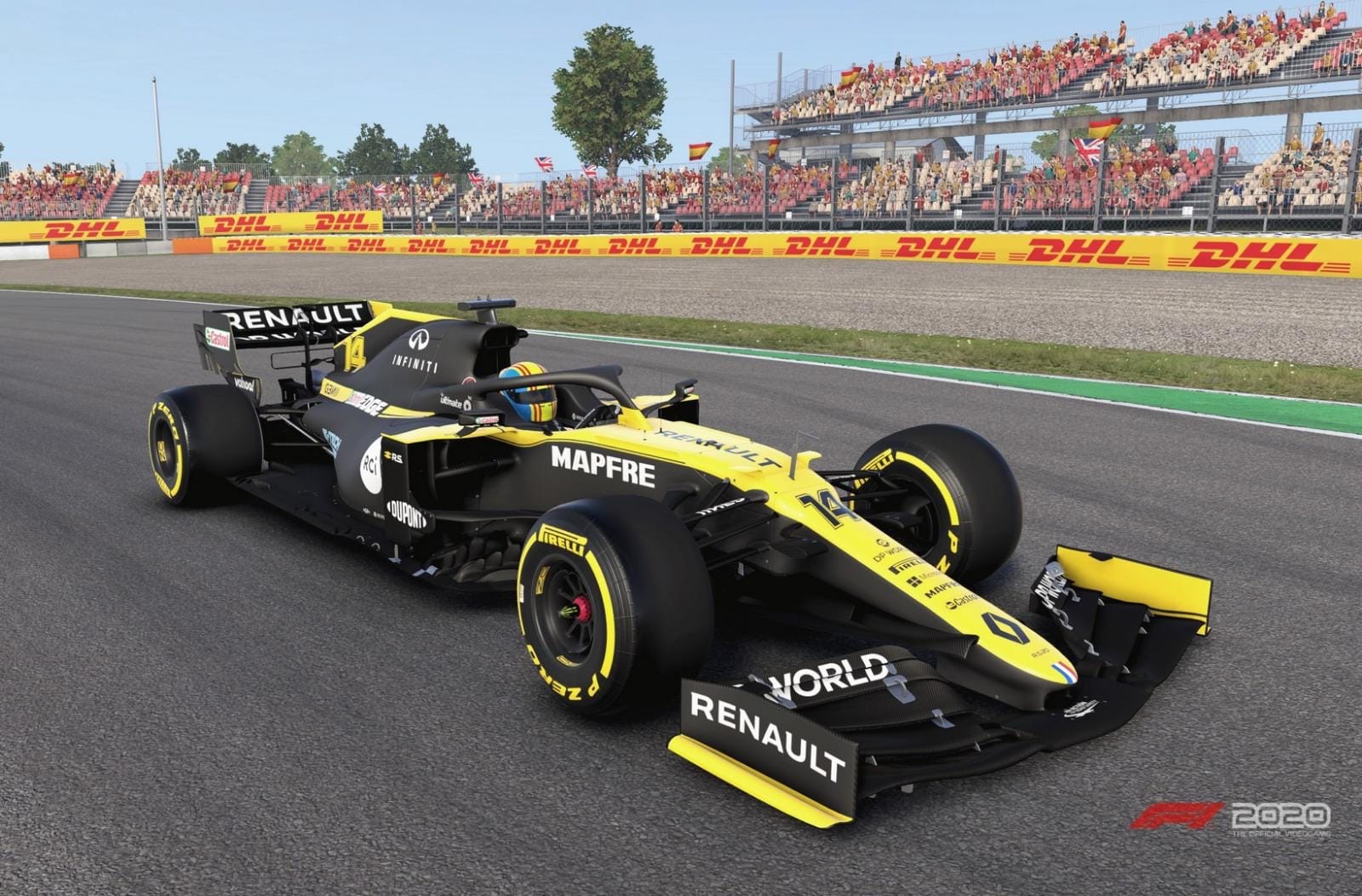 (Image taken from F1 2020 Game Play)
Nevertheless, it's the return of Fernando Alonso with Renault for 2021. I can definitely imagine a few more iconic moments from him, especially in the Drive to Survive season focusing on the 2021 season, the combination of Fernando and Cyril Abiteboul is going to make for some interesting moments for us, that's for sure.