When Ferrari's Charles Leclerc crossed the line at Monza back in 2019 to join the likes of Michael Schumacher and Fernando Alonso as first-time winners for the Scuderia in front of the Tifosi, I was absolutely elated for him. However the following year came and Ferrari were heavily hampered by amendments to rules regarding the engine. They plummeted from second in the constructors' championship in 2019 with three wins, to sixth in 2020 with a best of a second place finish courtesy of Leclerc at the season opener in Austria.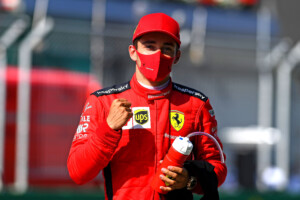 After spending a lot of time prior to the delayed 2020 opener on the F1 game with Leclerc, Lando Norris was asked during the season if he felt sorry for the Monegasque and he answered that he did not. On the surface, it might seem as if Lando is being very callous in his response but when you actually take the time to understand what he's saying, it does make sense.
Norris pointed out that Leclerc had been in a position to win races in 2019, winning two and coming close to winning many more. You have to consider yourself very fortunate to find yourself in such a position; not every driver is able to be in racing-winning machinery and as a wiser person than me once said, you have to savour the good days because they don't always last.
The reason I bring this up is because Lando repeated this comment in relation to his new teammate at McLaren, Daniel Ricciardo. The Aussie found himself in a race-winning position many times during his tenure at Red Bull between 2014 and 2018, before making a move to Renault and now McLaren for this season.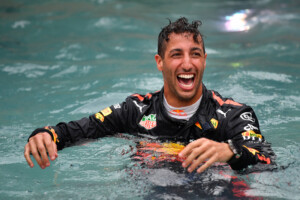 Ricciardo hasn't had the smoothest of starts to his time with the Woking-based outfit, so far only out-racing Norris in the most recent race at Spain, with Lando having moved over for him, repaying the favour that Daniel did for him at Imola which resulted in the Brit scoring a podium finish.
When Norris was asked about his teammate's struggles, he was again brutally honest. He pointed out that adapting to a new car and overcoming these issues are part and parcel of this cutthroat business of Formula One. He also said that he has no doubt that Daniel will get the hang of it eventually.
But even then, success is not guaranteed or handed to you on a plate. Even if you're Sebastian Vettel, who is the only non-Alfa Romeo, Williams or Haas driver to have failed to score a point so far this year, you can't use the excuse "But he's a four-time champion".
When the announcement of Ricciardo and Norris becoming teammates at McLaren happened, a lot of people began making mountains out of molehills claiming Lando was scared, that there's tension between them and that they'll be glad when Ricciardo ends Lando's career.
Who needs Netflix to do it for Drive To Survive when we already are creating this needless and petulant drama?
But my point is, Lando clearly isn't saying any of this with malice. There may come a point when Lando is in a position where he is winning races and contending for championships; I would hope that is soon. But if after that, things aren't going his way, you shouldn't pity him. That's the way life is when you're in a sport that is as competitive as Formula One.
People are reading way too much into his comments believing he's immensely arrogant, rude and doesn't even have the results to justify his demeanor. First of all, even if you're as successful as Lewis Hamilton, it still doesn't mean you get to treat people terribly. But that's besides the point.
Primarily though, Norris is mature enough to understand that success isn't guaranteed and you need to overcome your difficulties in your own way. He's said some regrettable stuff and has acknowledged that, impressing many of us with how self-aware he is.
In the end, people will create conflict where there is none and the people who are successful will have earned it, in spite of what they've achieved before. Think of it this way: Lando Norris was the best placed driver outside of Mercedes and Red Bull in the first three races, with that streak broken in Spain. Do we feel sorry for him for that? No.
There are plenty of people who said he underperformed last year. Whether you agree with that or not, that's up to you. I don't believe so personally, finishing only eight points behind his vastly more experienced teammate Carlos Sainz, and winning the intra-team qualifying battle in both seasons together. Yes there will have been some elements skewing those numbers but that's part and parcel of life.
But do we feel sorry for him that he didn't get more points or wasn't more successful? No. You just have to take what comes at you in this sport and hope brighter days are only ahead, and even if not, there's nothing you can do about it.
It's not like Lando is smugly reveling in the misfortunes of others. He'll face highs and lows like many of the drivers; the highs will have come from hard work and the lows will require effort to be overcome. We can all learn a thing or two from Norris' approach – of course not everything can be overcome with hard work but the last thing any of us needs is to be wallowing in pity.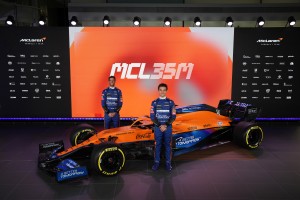 In the cases of the likes of Daniel Ricciardo and Charles Leclerc, I can see things are definitely improving already and it's very likely they will be contending for regular podiums throughout the season. So don't read into Lando's comments and assume he's saying it with hostility. It's ridiculous.